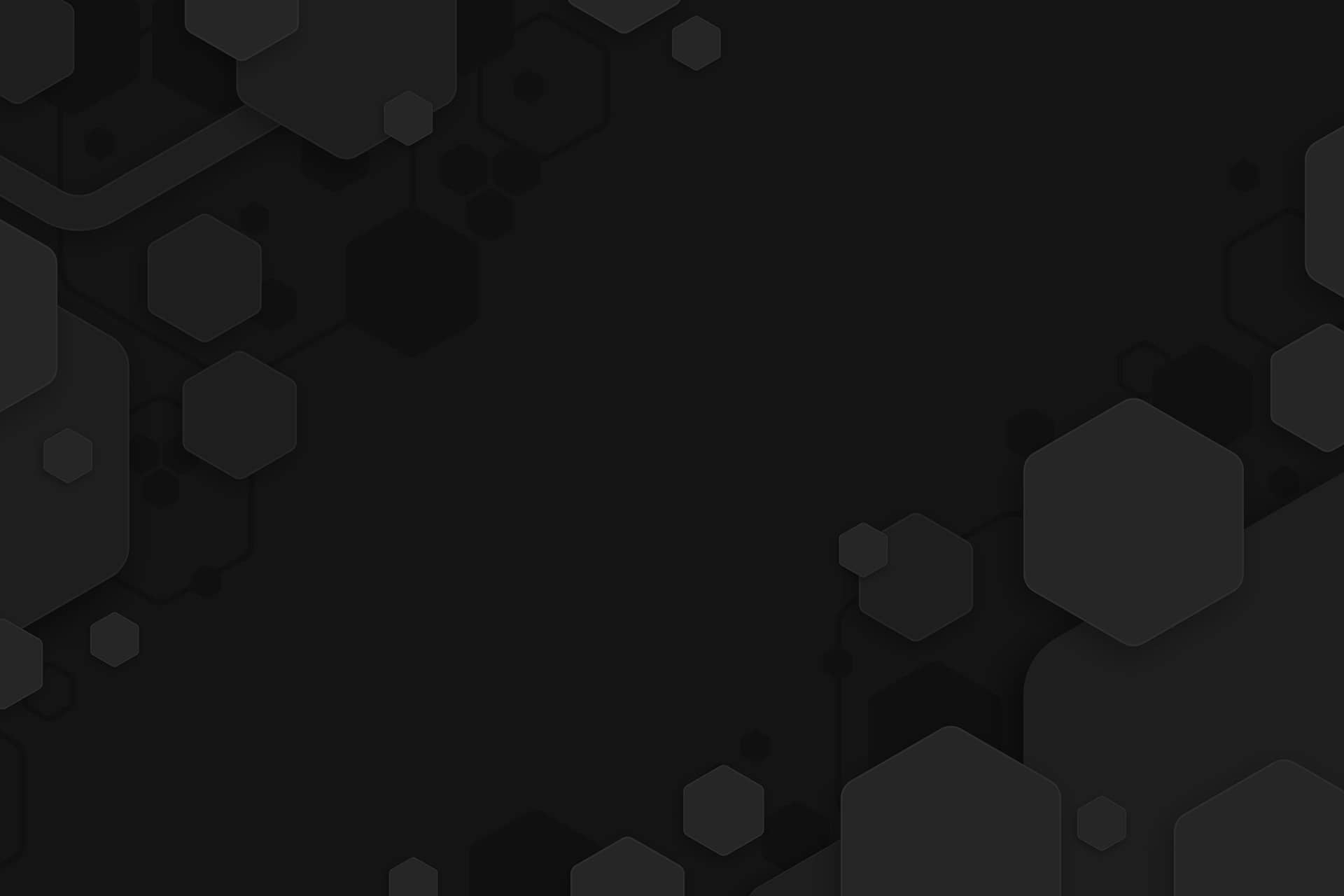 Mangools Review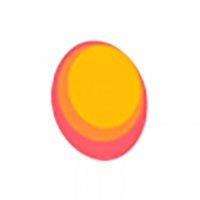 Mangools Review
Your Technology Partner for Software Innovation
Mangools Review: How Does This SEO Tool Compare?
It is more crucial than ever for businesses to ensure that their website is optimized for search engines as they increasingly turn to the internet to reach new customers. One of the most popular ways to do this is to use an SEO tool, which can help to improve the visibility of a website and attract more visitors. There are several different SEO tools available, and each has its advantages and disadvantages. Choosing the right tool for a business can be a difficult task, but it is important to consider the needs of the business and the budget before making a decision. In the current market, there are several options available for companies when it comes to choosing the right software, such as Ahrefs, Moz, Mangools, etc.
In this blog, we'll take a close look at the Mangools SEO tool and explore its pros and cons. We'll also assess its functionality and see how it can help improve your website's ranking.
Mangools Review Summary:
If you want to take my word and know if the Mangools SEO suite is the right option for you, then I would say that it is not a bad choice. It can give many other SEO software programs on the market a run for their money. It is not expensive and has a rich set of features, some of which, dare I say, are even better than their counterparts. If you're looking for a quick nutshell review, here are the quick pros and cons of the Mangools software suite.
Here are the pros:
● Easy to understand interface for users. Anyone who spends even 10 minutes on it can understand the user interface.
● Presence of almost all types of features an SEO professional may need
● Really good pricing. Mangools'
29$a year paid plan gives access to all the required features, and they are good enough for most professionals.
Cons:
● Professionals having thorough knowledge and extensive needs may find the software suite of Mangools limiting.
● Users may find that the whole suite of Mangools is not integrated well enough.
● The whole suite seems like it consists of different software, and jumping among them makes one wonder if they are using different software from each other.
What is Mangools?
The Mangools SEO Suite is a collection of tools/apps made to assist you in raising the search engine optimization ranking of your website. With the grouping of these tools, you can track your website's progress, trace and fix errors, and submit the sitemap to Google and other search engines.
The Mongols software suite includes 5 apps, including a keyword research tool, a backlink analysis app, and a competition analysis app. The Mangools suite's tools are designed to help you improve your website's visibility and attract more traffic.
The suite of apps includes :
● KWFinder
● SERPChecker
● SERPWatcher
● LinkMiner
● SiteProfiler
KWFinder ( A Keyword Research Tool):
As an SEO professional, the first thing you look to use is keyword research. It is the foundation of any SEO campaign. Naturally, carrying out in-depth keyword research is the cornerstone of any effective and successful SEO campaign. In this regard, Mangools software offers KWFinder In my testing, I found it to be on par if not better than the other paid keyword research tools. You can find the ideal keywords for your website with the aid of Mangools KWFinder, a potent keyword research tool. It can help you raise the visibility of your website in search results, increase site traffic, and boost sales.
You will enjoy using Mangools if you have previously used Google Keyword Planner or one of the many other free keyword planners. I mean, it does a better job of carrying out the analysis and presenting everything that one may need as an SEO professional. I loved how the information was presented and how everything had been taken care of from an SEO professional point of view.
A Lovely Intuitive Interface!
The interface of the KW Keyword research tool is really simple. Just type in the keyword and the software algorithm will display all related keywords. The user can check which are handy according to location and language, which is handy but expected as well. The KWFinder, being a professional software, is expected to present some important information like search volume, keyword difficulty, trends graph, PPC competition, CPC, etc., and here it doesn't disappoint as all of these metrics are available.
Strong Suite Of KWFinder:
In my experience as a professional SEO strategist, I know how important lateral keywords can be for any campaign and how they help me stay ahead. Thankfully, during my testing, the KWfinder did a good job here. I felt that, apart from the easy interface and the expected set of features that KW Keyword offers, the real strength of this software is its algorithm that displays lateral keywords.
Most keywords display the same variation of the seed keyword(keyword that is entered to find results for analysis), but the real advantage of the KW Finder is that it shows lateral keywords as well. Lateral keywords are hard to imagine by the human mind, and as an SEO professional, when you know that your software is capable of producing lateral keywords, it surely gives lots of confidence.
Additionally, search by domain is a helpful tool for experts looking for more in-depth analysis, particularly from the perspective of specific competitors. It allows you to enter a web page and determine whether a specific keyword is ranked on it and what other keywords the page is ranked on. So, analyzing and creating a strategy based on the competition is easy.
Where does KWFinder lack?
In my analysis, I have found that although the quality of the produced keyword is good in KW finder, it is nowhere comparable to popular keyword finder tools such as SEMRush, AHerfs, and Moz. It ranks at the bottom when compared to them. However, the quality is good and adequate to get the job done. It is like purchasing a mobile for gaming that has just a good enough processor and GPU settings to play the high-end games at a good enough setting, but that is not meant for hardcore gamers. So definitely choose it if you are looking for a keyword analysis tool that can save you time and help you create a good keyword strategy with dependable keyword choices. However, it is pretty much clear that it doesn't have a large set of features that an SEO expert of profound knowledge may need.
SERPChecker:
As per the information available on the Mangools official website, the SERPChecker analyzes Google SERPs and provides 45+ SEO metrics, including link profile strength, SEO difficulty, and Moz and Majestic metrics. Moreover, it lets SEO professionals compare their clients' websites with the competitors', see the strengths and weaknesses of their clients' competitors' websites, determine SERP positions, and detect features of Google SERPs that influence organic search results.
Before I present my assessment of SERPChecker, you need to understand that when you search for a keyword on Google as an SEO expert, you typically see results that the algorithm deems to be most pertinent to your query. It's crucial to remember, though, that different people may see very different results when searching for the same keyword. This is particularly true if you want to rank for a specific keyword. Here is my testing. SERPChecker shines, and I find it beneficial.
The SERPChecker in Mangools is an incredibly useful tool that allows you to see what results come up most often for a given keyword. With the help of SERPChecker, you can see which results appear the most frequently for a given keyword. This information can be vital when working on ranking a keyword. In my testing, I discovered that the Google SERP analysis tool offered by Mangools gives you a general idea of how difficult it will be to rank for your target keyword, in addition to revealing the level of competition for that keyword.
For each keyword you enter into the tool, you'll see a difficulty score based on factors like an average number of links and domain authority. You'll see a difficulty score for each keyword you enter in the tool based on variables such as the typical number of links and domain authority. This will give you a good idea of where you stand in terms of ranking for that keyword and whether or not it is worth your time to try and rank for it.
Furthermore, I can confidently state that Mangool's SERChecker is more than a handful as a keyword difficulty checker. This is useful for determining whether or not it is worth targeting a particular keyword. The tool works by checking the top 100 results for a given keyword and then calculating the average number of backlinks and social signals for those results. It then compares this to the average for all keywords, and gives you a score between 0 and 100, with 100 being the most difficult.
The algorithm is good and is constantly being updated:
I have also learned that the algorithm used by Mangools SERPChecker is constantly being updated and refined, so it can provide accurate results for the most up-to-date SERP data. In short, there are several other keyword difficulty tools available, but Mangools SERPChecker is one of the most accurate and up-to-date tools on the market.
SERPWatcher Rank Tracker Tool:
What is the use of all the SEO efforts when, as a professional, you are not able to track the progress and impact of your SEO efforts? Here, Mangools software offers SERPWatcher Rank Tracker and, like other apps in the Mangools suite, I found it to be well thought of. 
Among the tasks carried out by the SERPWatcher Tracker are monitoring the rankings, producing an extensive report, and offering an in-depth analysis to determine whether the SEO efforts you have made are having an impact. It is a rank tracking tool that monitors a website's rank in search engine results pages (SERPs)and uses an algorithm. The algorithm takes into account a variety of factors, including the website's age, the number of backlinks it has, the keywords it is targeting, and more. In my testing, I have observed that SERPWatcher also offers a suite of features that help users track their progress and improve their rankings. These features include keyword research, backlink analysis, and competitor analysis.
As an SEO expert, you should know that keeping an eye on a few keywords is easy, but what happens when you keyword in large numbers? This is where this tool is of great help. In my usage, I found the tool to be a really good application, especially when you add a website along with keywords. It provides peace of mind for SEO professionals as they know that they are not going to miss out on any details which could be pivotal for their SEO campaign.
The 2 other features that I loved were "Distribution Chart" and "Dominance Inde" in SERPWatcher.
Distribution Chart:
The SERPWatcher also includes a distribution chart that shows you how your keywords are distributed across the various SERP positions. This can help you understand where you need to focus your efforts to improve your ranking. The greener the chart, the better it is for the website.
 
Dominance Index:
One of the features of SERPWatcher Rank is the "Dominance Index." It is a great feature and something I loved about it. The Dominance Index (DI) metric tells you the organic traffic share of your site based on the current keywords you are ranking for. The DI metric is a valuable tool that can be used to measure your SEO progress and compare your SEO performance to that of your competitors. A higher DI means that you are receiving a greater share of the organic traffic for the keywords you are ranking for.
In short, SERPWatcher is the highlight of the Mangools SEO suite and something every SEO professional using this software suite would love.
LinkMiner Backlink Analysis Tool
Mangools is a relative newcomer to the link-building scene. Unlike some of the other tools on the market, Mangools doesn't have its link index. Instead, they use the Majestic SEO API. This gives them some advantages and disadvantages. Similar to most link analysis tools, Mangools can see a list of backlinks pointing to an entire domain or a specific URL. However, Mangools provides some unique features that make it stand out from the rest.
The "Website Preview" feature in LinkMiner is something that sets it apart from other tools. It allows you to see a snapshot of the page linked to the site you typed in. Not only that, but it will scroll down and highlight where the link is on the page.
How to use Linkminer:
I can certainly say as per my testing experience, that just like many other features of the Mangools Software, using the link miner is also a breeze. By putting a URL into LinkMiner, you can see all the links that the page has gotten from around the web. One can also look at all the available backlinks to the root domain. It can be done by the user using the Likminer app in Mangool if they click the "Change To Root"that is present in the top right corner. For every backlink in the dashboard, you can check the following SEO stats:
Citation Flow: A score from 1-100 that shows how strong the link is, based on the number of incoming links to that backlink URL.
Trust Flow: A score from 1-100 indicates how trustworthy the link is, based on the quality of inbound links to the backlink URL.
Referring Domains: Referring IPs refers to the number of unique IP addresses that link to the backlink page. The more IPs that link to a page, the stronger the backlink.
Referring IPs: The IPs that are referring to the backlink page are revealed in this report.
SiteProfiler SEO Metrics Breakdown:
During my usage of Mangool, I started to like the interface and how easily the information is presented, and I wished that the rest of the 2 applications would not disappoint. As far as SiteProfiler Metrics is concerned, it did not falter.
Let me first give you an overview of the SiteProfiler SEO Metrics breakdown. The Mangools SiteProfiler SEO Metrics Breakdown is a dependable tool that provides users with in-depth insights into their website's SEO performance. With this tool, users can see exactly how their website is performing in terms of various SEO metrics, and they can also get tips on how to improve their website's ranking. This is an incredibly valuable resource for anyone who wants to improve their website's SEO, and it is worth checking out!
Did I like the SiteProfiler SEO Metrics Breakdown?
If you're looking to get a quick assessment of Mangools using SiteProfiler, I would say that it is an excellent application and works well. It provides users with access to a variety of metrics, including backlinks and total Facebook shares. This information can be extremely helpful in determining how well a site is performing in terms of search engine optimization.
But, indeed, SiteProfile does not offer a comprehensive set of features like many of its competitors. However, it doesn't mean that this tool is completely useless. I mean, one can find flaws in everything, and SiteProfiler Metrics is no exception, But when you think, how much less money($30 to $80, pricing review is ahead) one is going to pay for using Mangools software, it seems like a reasonable app. Let me make you understand why I believe or think it is just right.
See, if you're looking to get an edge on your competitors by stealing their best content ideas, SiteProfile is a valuable tool. It measures a site's total backlinks, strength, and popularity on Facebook and also highlights the site's top content. This lets you quickly see what's working well for them so you can replicate it on your site.
Another favorite feature that I love is the top domains report. The top domain report displays the best websites that link to the target domain for Mangool users to help them in their SEO campaign. The fact that the websites are ranked according to Alexa is another positive. It displays the top websites that link to your target domain, and these are ranked by Alexa's popularity.
Mangools' Browser Extension:
There isn't much to say about the Mangools browser extension as the name says it all. It is just an extension of Mangools' application suite that works on browsers. The Mangools Browser Extension allows users to quickly check the SEO metrics of any given website. The extension is available for both Google Chrome and Mozilla Firefox, and it is highly rated by users.
The extension provides users with a wealth of information, including the website's PageRank, backlinks, Alexa Rank, and more. In my testing, I have observed that the Mangools Browser Extension is a good enough tool for any user looking to improve their website's SEO or simply keep track of their website's performance.
Mangools Customer Support:
Mangools offers a comprehensive SEO suite that helps businesses rank higher in search engine results. But how good is their customer support? We take a look at the company's customer support offering to see how it stacks up against the competition.
Mangools SEO suite offers live chat support, I tried it and it was exceptional. The support executive answered instantly, and a couple of questions that I asked were answered with conviction. So, yes, it is a good thing to know that, in case of any confusion or issue, the users are not left alone and they have something to fall back on.
Mangools Pricing Plans:

In the sea of various SEO software, pricing can become a make-or-break reason for many, and the Mangools software suite is no different. However, I am really happy to report that in terms of pricing, Mangools doesn't disappoint and it is a better option in terms of value for money.
The Mangools SEO suite offers There are 3 different subscription plans to choose from. The basic plan is $29/month and includes access to the keyword research tool and the rank tracker, and the Mangools Premium plan starts at $39/month. The agency plan is $79/month and includes access to the keyword research tool, the rank tracker, and the competitor analysis tool.
Price is always a big deciding factor when it comes to picking a service. You want to make sure you're getting the best possible bang for your buck. In this case, their pricing ranges from $30-$80/month with no difference in features between tiers. The main difference is the amount of data one can collect and analyze. This includes SERP lookups, tracked keywords, and backlink rows.
When compared to other SEO tools, Mangools SEO is one of the most affordable options on the market. In addition to its low price, Mangools SEO also offers several features that other tools lack, such as a website preview.
Mangools Review – Final Verdict:

After evaluating all the pros and cons of Mongols one thing is for certain the Mangools have been designed after lots of thought processes. Just like many other technologies on the internet, the field of SEO software is a crowded one where big players like Aherf and Moz already exist. Mangools has established a reputation in this competition as an SEO software suite.
After testing it thoroughly and evaluating its pros and cons, it can be said that Mangools is a reliable tool for those who are looking for an affordable SEO solution. It is user-friendly and has a strong feature set, making it perfect for keyword research, investigating SERPs, tracking your rankings, and analyzing competitors' backlinks.
A professional who is looking for a nice set of features to get work done on a tight budget may find that the Mangools SEO suite is right for them. This suite provides a full set of tools to help with search engine optimization and it is very affordable. With this suite, professionals can get the work done that they need to without spending a lot of money.
However, having all of this one cannot deny that a professional who is not worried about the budget is likely to go for MOZ and Ahrefs which are more polished, have more features, and have a better support system. For small SEO firms or SEO professionals who are not looking for dependable software with an adequate set of features for analysis and SEO execution, Mangools is just right.
Frequently Asked Questions:
Q1: How many apps come in the Mangools software suite?
Ans: Mangools offers a set of 5 apps combined, and these are :
● KWFinder
● SERPChecker
● SERPWatcher
● LinkMiner
● SiteProfiler
Q2: Can a user purchase a subscription for a particular app only to save money in Mangools?
Ans: Currently, Mangools doesn't offer individual separate subscriptions for a single app. It means users need to purchase a monthly subscription for the whole suite.
Q3: What is the minimum price of Mangools' monthly subscription?
Ans: The minimum price of Mangools' monthly subscription starts at $29 and it goes up to $79/ a month.
Q4: Is there any sacrifice in terms of app availability in the Mangools suite in multiple available plans?
Ans: The user gets access to all apps irrespective of plans, and even in terms of the availability of the features, there is no sacrifice as every subscriber of the Mangools gets access to all the features.
Q5: If there are no sacrifices in terms of features, what is different in various plans?
Ans: The main difference is the amount of data a paid subscriber can collect and analyze. This includes SERP lookups, tracked keywords, and backlink rows.
Q6: Does Mangools offer a free trial?
Ans: The free trial is one of the good things about Mangools' software suite, as it offers a 10-day free trial for its users.
Q7: Is Mangools' software suite good enough for professionals?
Ans: I have no hesitation in saying that any professional will find the features useful and adequate to create a sound SEO strategy and plan for comprehensive SEO campaigns.
Q8: Is Mangools good at finding keywords?
Ans: Although the Mangools software keyword finder spits out fewer keywords than the competition, the number of keywords and variations should be good enough for the majority of SEO professionals. The variations and lateral keywords under Mangools are good in terms of quality.
Mangools offers 8 key features that make it stand out
1.keyword research
Effective search engine optimization (SEO) relies on thorough keyword research. Mangools is a powerful tool that takes this critical aspect to the next level. With Mangools' Keyword Research feature, you can easily identify the most valuable and relevant keywords for your specific niche. This tool provides you with important information such as search volume, keyword difficulty, and search trends, giving you the data you need to make informed decisions about your content strategy.
Mangools simplifies the complex process of keyword research, making it accessible to both SEO professionals and beginners. You can explore long-tail keywords, uncover hidden opportunities, and track your progress over time. Armed with this information, you can create content that resonates with your target audience and improve your search engine rankings.
2.SERP Analysis
Mangools' SERP Analysis is a powerful tool that helps you stay ahead in the dynamic field of Search Engine Optimization (SEO). It allows you to analyze and understand the search engine results pages (SERPs) to gain a competitive advantage in your online strategy. 
This essential tool provides you with a complete view of your SEO landscape, enabling you to assess your competition's performance and find opportunities to rank better. With Mangools, you can delve into organic search results, identify top-ranking pages, and learn about the factors that contribute to their success. 
The SERP Analysis feature is not just about keyword tracking but also provides insights into content, backlinks, and on-page optimization strategies that are driving SERP rankings. Armed with this knowledge, you can refine your SEO tactics, create content that outperforms your competition, and boost your website's visibility. 
Whether you're an experienced SEO professional or new to the field, Mangools' SERP Analysis is a reliable tool that will help you navigate the competitive SEO landscape and achieve sustainable online success.
3.Backlink Analysis
Backlink Analysis is a key feature of Mangools that can help you monitor, understand, and enhance your website's authority on the web. Backlinks, which are links from external websites to your site, are crucial for your site's ranking and credibility online. Mangools makes it easy for you to manage and optimize your backlinks. By using Mangools, you can effortlessly track your website's backlinks, determine their origin, assess their quality, and evaluate their impact on your SEO efforts. This information is vital for maintaining a healthy backlink profile and identifying growth opportunities. Furthermore, the Backlink Analysis feature allows you to analyze your competitors' backlink strategies. By examining their backlink profiles, you can discover potential link-building opportunities and gain a competitive advantage. Mangools' Backlink Analysis feature gives you the power to take control of your website's online authority in a digital world where quality backlinks are essential for SEO success. Ultimately, this feature helps you boost your search engine rankings and drive organic traffic to your site.
4.Site Profiler
Mangools' Site Profiler feature is an essential tool for gaining valuable insights about any website, whether it belongs to you or your competitors. In the ever-changing landscape of online marketing, understanding the metrics that define a website's online presence is crucial, and Site Profiler provides a comprehensive and user-friendly solution.
This feature offers an in-depth analysis of a website's domain authority, backlinks, organic search traffic, and other essential performance indicators. It's a one-stop shop for understanding the strengths and weaknesses of any website, enabling you to make informed decisions in your SEO and marketing efforts.
Site Profiler equips you with the data you need to benchmark your website's performance against your competitors, assess potential partnership opportunities, or conduct thorough research in your niche. With Mangools' Site Profiler, you can navigate the complexities of the digital landscape with confidence, enhance your online presence, and make data-driven decisions that drive success.
5.Rank Tracking
Tracking your website's performance on search engine result pages (SERPs) is crucial for successful digital marketing. Mangools' Rank Tracking feature is a reliable SEO companion that empowers you to monitor, analyze, and improve your website's ranking positions over time.
With Mangools' Rank Tracking, you can keep an eye on your website's performance for specific keywords across various search engines. It offers an easy-to-use dashboard that showcases your ranking history, providing actionable insights to fine-tune your SEO strategies.
By tracking your SEO progress, you can adapt to algorithm changes, measure the effectiveness of your optimization efforts, and identify opportunities to climb higher on SERPs. Whether you're an SEO professional or a novice, Mangools' Rank Tracking feature is your trusted navigation tool on the path to SEO success. It ensures you're always driving organic traffic and boosting your online visibility.
6.Competitive Analysis
In the rapidly evolving world of digital marketing, Mangools' Competitive Analysis tool can provide you with a strategic edge over your competitors. By offering insights into their SEO strategies, backlinks, and keywords, this tool enables you to compare and contrast your website's performance with theirs. This actionable intelligence helps you identify areas for improvement in your content, link-building, and on-page optimization strategies, which can help you outperform rivals and capture a larger share of your target audience. Whether you are a seasoned SEO professional or new to the field, Mangools' Competitive Analysis is the perfect tool to ensure that you stay ahead of the game, driving more organic traffic and boosting your search engine rankings.
7.SEO Browser Extension
The SEO Browser Extension by Mangools is a revolutionary feature that delivers powerful SEO insights right to your web browser. This essential tool caters to both experts and beginners, allowing easy and quick access to crucial data while browsing the internet. 
The SEO Browser Extension enables effortless analysis of websites, monitoring of keyword performance, and evaluation of backlink profiles, all in real time without leaving the current page. This feature lets you stay ahead of the competition by making informed decisions efficiently. 
Mangools' user-friendly interface simplifies the intricate world of SEO. It offers immediate metrics such as domain authority, keyword difficulty, and backlink counts, making it a must-have for anyone looking to enhance their online presence and make data-driven SEO decisions.
8.Local SEO
Mangools' Local SEO is an essential tool for businesses and entrepreneurs looking to enhance their online visibility in specific geographic areas. Catering to local audiences is crucial in today's digital world, and this feature provides you with the necessary tools to optimize your website for local searches. With Mangools' Local SEO, you can manage and monitor your business listings, ensuring accuracy and consistency across various online directories and platforms.
This feature allows you to analyze your competitors' local SEO strategies and discover ways to outshine them in local search results. Whether you're a small business or a multinational corporation, Mangools' Local SEO is your trusted companion for driving local traffic to your storefront or website. It's your roadmap to success in the constantly evolving world of local search. Mangools Entry Plan-$19.90 per month 50 - 249 Chicago, US
Reviews of Mangools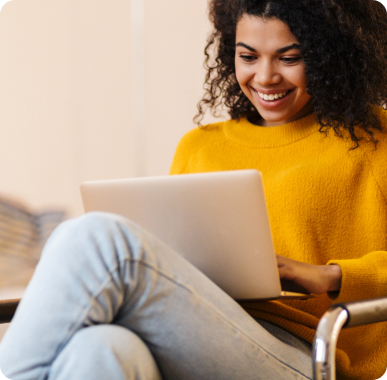 Dominic Wilde
September 12, 2023
Does It Stack Up?
One of the newest project management tools on the market, Hive was founded in 2015 by co-founders John Furneaux and Eric Typaldos.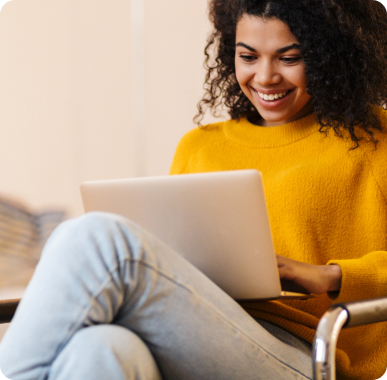 Dominic Wilde
September 12, 2023
Does It Live Up To The Hype?
Are you considering using LearnWorlds for creating your next online course and are not sure if you should use it? Then read on and find out more about it – we'll make your decision easier!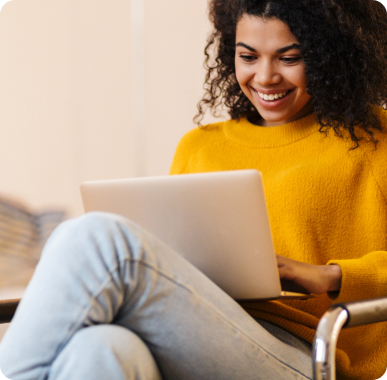 Dominic Wilde
September 12, 2023
All In One Landing Page Builder
If there's one resource that's chronically insufficient and interminable at the same time, it's… well, time.