ThriveCart Review: Understand Before Investing?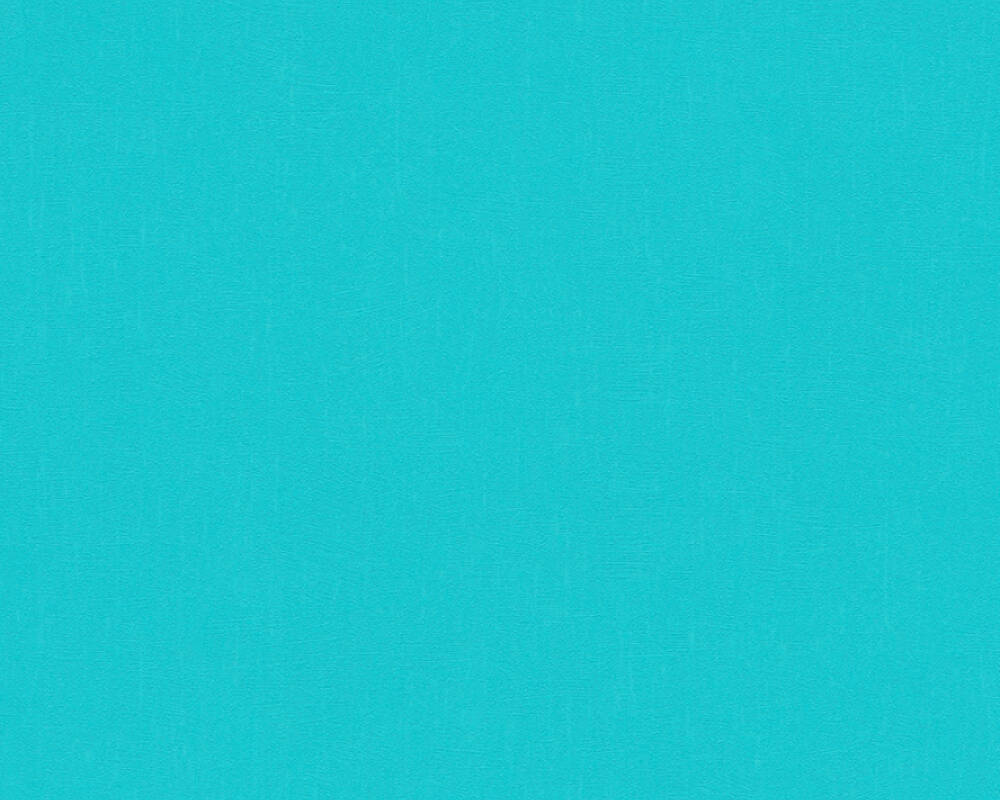 ThriveCart Review: Understand Before Investing?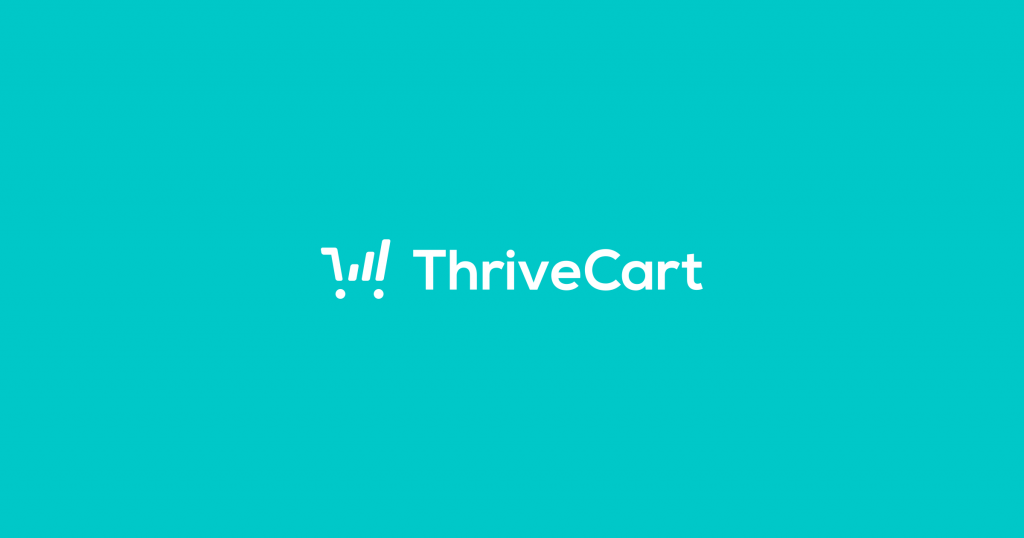 The modern era of business is completely dependent on e-commerce. Now, customers are easy to acquire with simple efforts. The internet is the largest medium for every business holder to reach a wide range of customers. In this way, business owners look for exclusive software or platform to be tension free in managing the customer acquisition work. So, I bought some exclusive reviews of ThriveCart. Many users are happy using this platform. However, I suggest you get some input through my experience with using ThriveCart. Let's unpack the complete knowledge of ThriveCart and find genuine outcomes from this platform.
Thrivecart is the platform developed to design pages for facilitating the shopping of digital items, physical products, coaching services, courses, and more. It also eases the process of e-commerce payments. In addition, it enhanced the leads with its unique sales approach through bump offers, subscription plans, and checkout pages. 
Now, I would suggest you get all the versatile inputs of this cart software. You can also check out its features, functions, and working process in this ThriveCart Review. It is the perfect time to move on further and spot all the important data to convert your valuable customer into clients. In this post, you will be getting support through the following details:
What is ThriveCart?Who Is ThriveCart For?
Is ThriveCart Legit?
Is ThriveCart Worth It?
ThriveCart Pros and Cons 
ThriveCart Main Product Features 
Know To Use ThriveCart For Setting a New Product
Know To Create a funnel using ThriveCart 
ThriveCart Integrations- 
ThriveCart Alternatives 
How Is ThriveCart Unique From Others? 
How Much Does ThriveCart Cost?
Customer care
Final Thoughts
FAQs
What is ThriveCart?
Thrivecart is notable among many online business owners. Its goal is to uplift each sale by grabbing the customer's attention with response-seeking pages and elements. It is typically a cart platform that supports any business to showcase and sell its products, services, courses, and more. 

If it's your first time on this cart platform, you should know the full details that will support you in selling your service or products on your site. 
Thrivecart not only supports selling but also helps in increasing your conversation rates. It is possible through its 2-step checkout page function. It enables you to gather information about your customer, like email, contacts, etc. It will help maintain a good relationship, thereby acquiring repeated leads. 
Thrivecart has a built-in affiliate program, which is a big advantage. In addition, it has an abundant methodology to trigger your sales in no time. 
Recently, Thrivecart has got a rise in attraction from many audiences. It was for a positive cause of a newly launched deal. Thrivecart is proposing a lifetime service for all its users. It is a one-go payment for a lifetime of 495 $. This is a great offer if you are into settled business. But, before you spend so much money, you must understand if this platform is worth this money.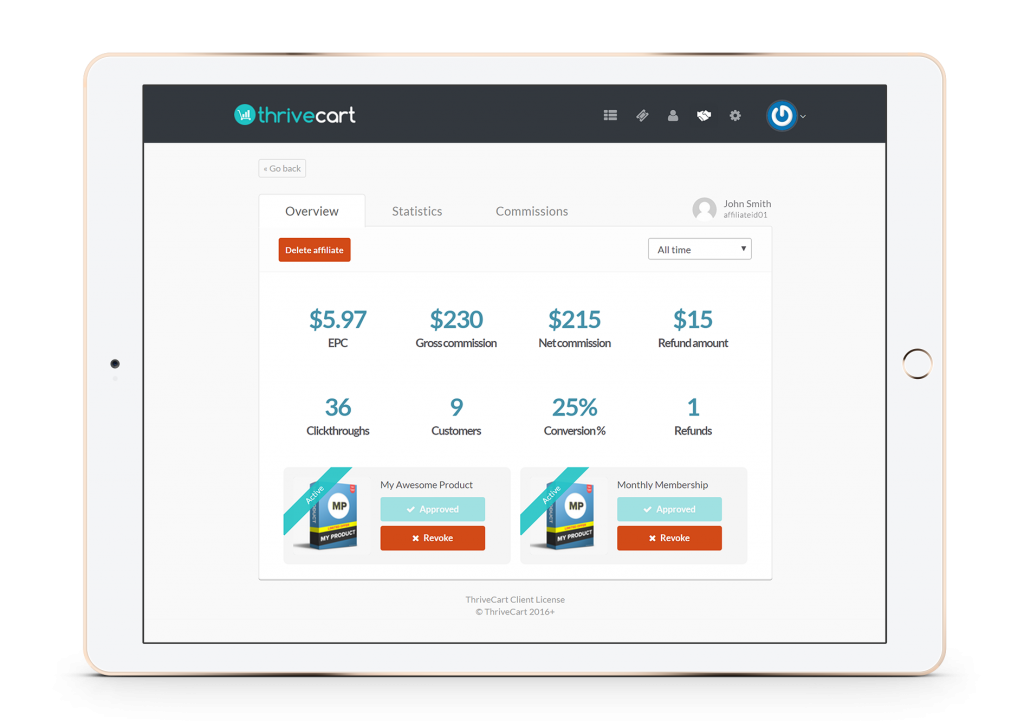 Apart from this deal, it would help if you learned the fundamental facts of Thrivecart, which I had researched and experienced. If you are a new or established business owner, you can get a profitable business with additional advantages through Thrivecart.
This in-depth review will help you with truthful information about ThriveCart through honest and analytical feedback below.

Who Is ThriveCart For?
Thrivecart is software that is cloud hosted for shopping purposes. Its increasing conversation rate is through its social integration network, Sales funnels like bump offers, and CRM. 
However, who is apt to avail of this online shopping cart service? Let us have a look below.
E-commerce entrepreneur.
Retail service provider of physical products.
Offer service through educational or knowledgeable products.
Consultation service provider for business.
Membership websites.
Vendors who campaign for businesses through digital marketing.
Sellers who sell monthly or yearly subscription products.
ThriveCart support all the above business owners with its explicit tools that give access to email marketing integrations. It has an automated system that manages all the delivery and shipping of items. 
ThriveCart is also suitable if you want to work on international platforms. Because its software support payments through Stripe or Paypal. In addition, this shopping cart software does not allow to look for the comparison of products. 
So, take a peek further and get the alternatives and the in-depth knowledge to learn the actual legitimacy of this software.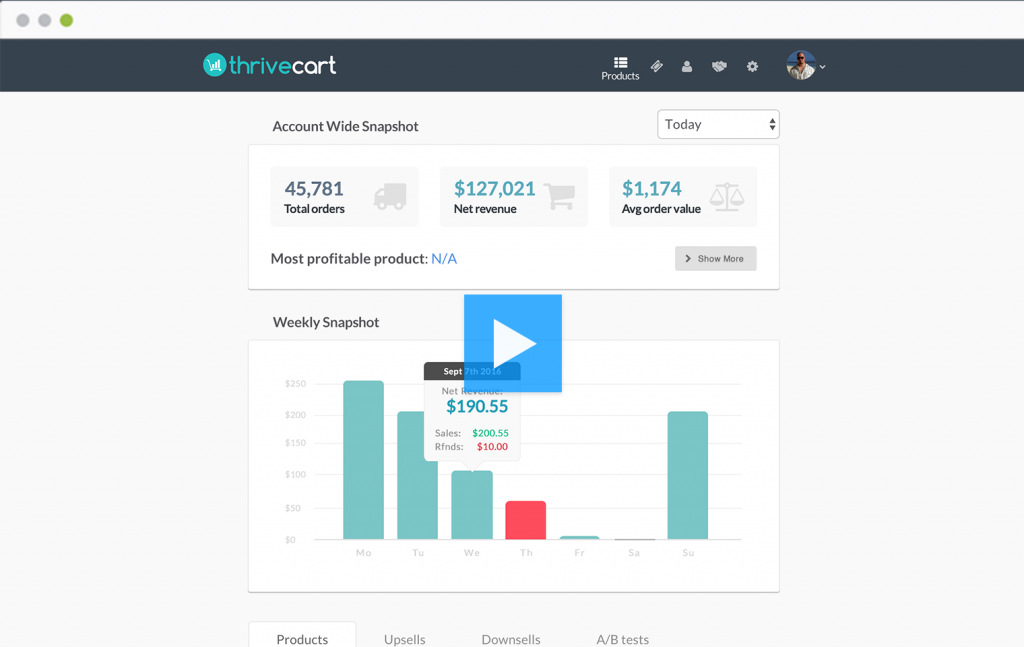 Is ThriveCart Legit?
The owner of ThriveCart is Josh Bartlett. He founded this software tool to ease the business owner's work through online marketing. 
ThriveCart was launched at the end of 2015. This software eases the process of selling and promoting the products of all business owners. Beyond promoting through campaigns, it is a cart for shopping purposes. It is the best software for upcoming marketers and established entrepreneurs This is where all businesses can showcase their presence through digital advertisement and stimulate their growth with valuable leads.
Thrivecart's legitimacy is true and can be trusted due to its in-built stand in the online market for more than 6+ years. Moreover, as per recent records, it had helped to process around 2.2$ billion in business and 13.6 million products sold. However, what do users speak about this software? 
Users have mixed feedback regarding this software. Some have been using it for years and are happy with its service. But, at the same time, a few are unhappy. So, I decided to provide you with a detailed perspective to make your decision easy. Hence, my first question was, Is Thrivecart worth to invest? My research got me to the below answer.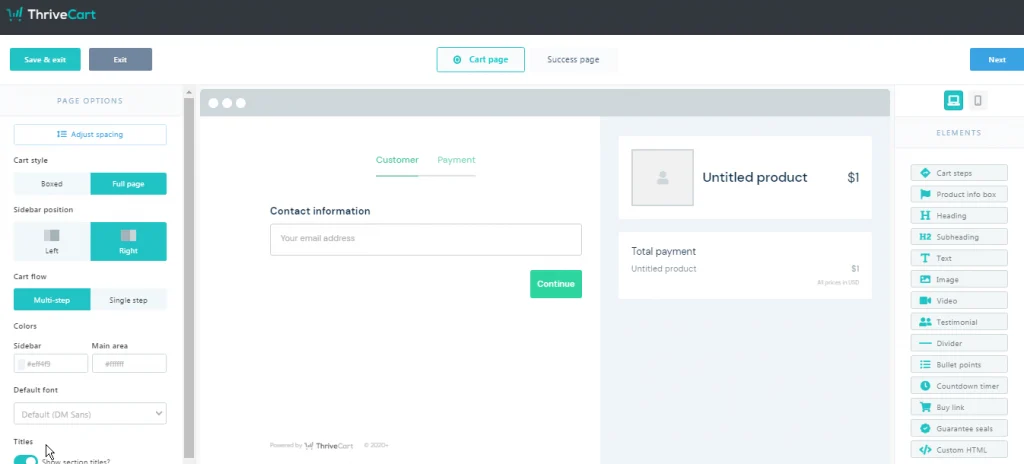 Is ThriveCart Worth to invest?
Yes, it is worth purchasing this software. I say this because I found this platform easier to navigate. In addition, it is not technical and can be easily processed without being a software expert. 
ThriveCart is filled with basic required features for a product to sell. The advanced version of this is the available functions. This super easy platform makes this happen through their present tools. It claims to not stop here, and continue to work gradually on advanced tools for additional benefits.
So, if you are a person with zero tech knowledge, then ThriveCart is the best option. It will surely support you in growing your business with the help of digitalization.
Yes, some users complain about its high price, but its valuable benefit will be your turning point in the business. To conclude that ThriveCart is worth investing in, you can refer to the pros and cons of this software for a better understanding.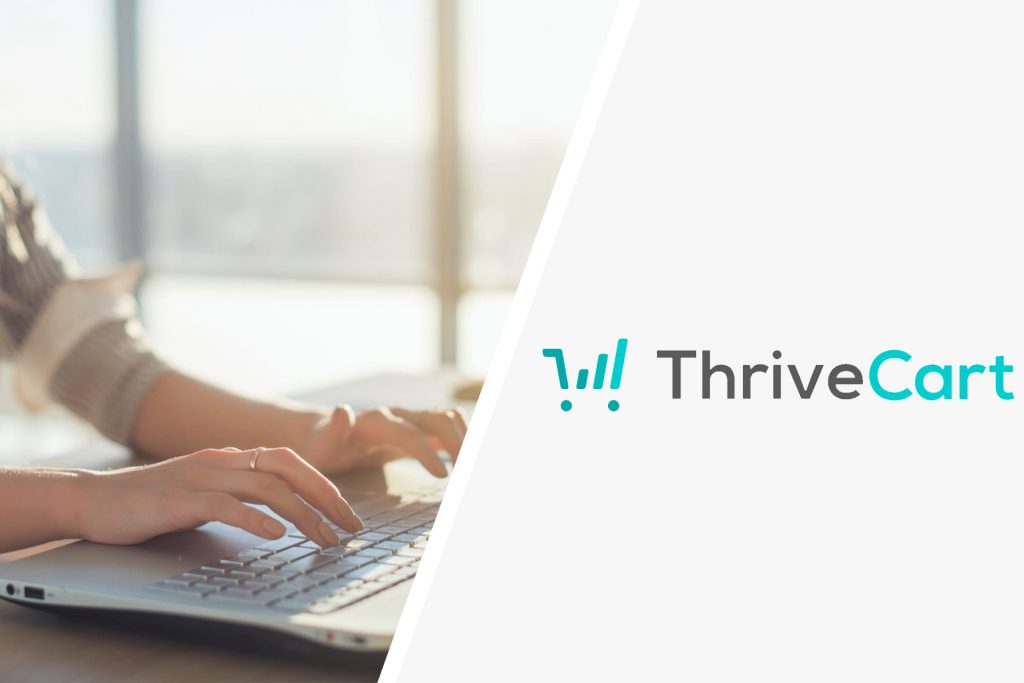 Pros and Cons:
Pros:
It supports marketing through upsells, downsells, and bump-up offers.
The interface is stress-free to go through.
It provides immediate customer support and clears the query raised.
It has a detailed information section to work on this platform. 
Integration is the best part because it provides email, coupons, a membership website, and more integration.
It is simple to develop customized shopping pages.
Setting up your affiliates in the process of selling products is easy.
The price of software is reasonable compared to the service provided.
Decent controller upon discounts and coupons.
A/B split test is supportive in developed shopping cart pages.
Lifetime deals in one payment are present.
It is easy to manage sales tax, conversion rate, and revenue.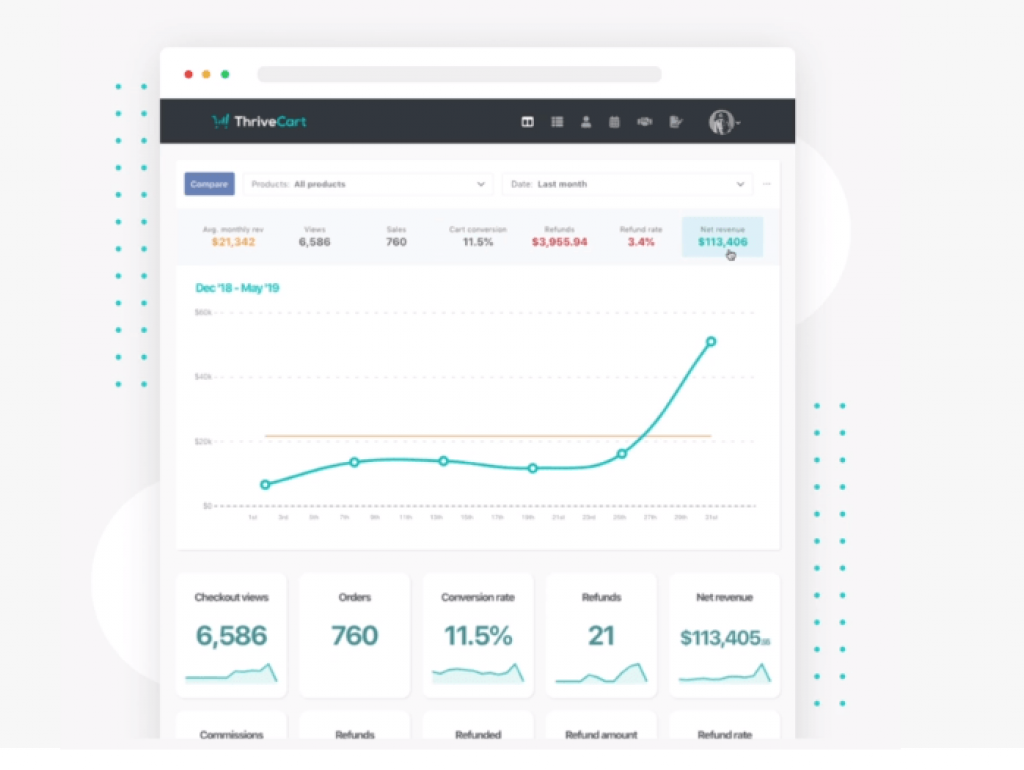 Cons:
The cryptocurrency payment method is not allowed.
There is no live chat provision for better support.
Limited templates with limited customization are available.
No free trial service is provided.


ThriveCart Main Product Features:
To learn about the quality service of Thrivecart, you can take a closer look at the features that support its smooth functions. It has vast features to support its users in selling their services and products. Thrivecart mainly works on streamlining the business and increasing the conversion rate.
In my experience, I have jotted some best features that will work quickly if you are into the Thrivecart interface. Check out below:
Developing high-conversion checkout pages: Thrivecart eases the user's goal by converting their visitor for the first time. The modern checkout page template in Thrivecart evades other shopping carts, ultimately increasing the visitor's engagement. The design is proven to convert clients and establish growth in the business by withstanding the traffic for a long time.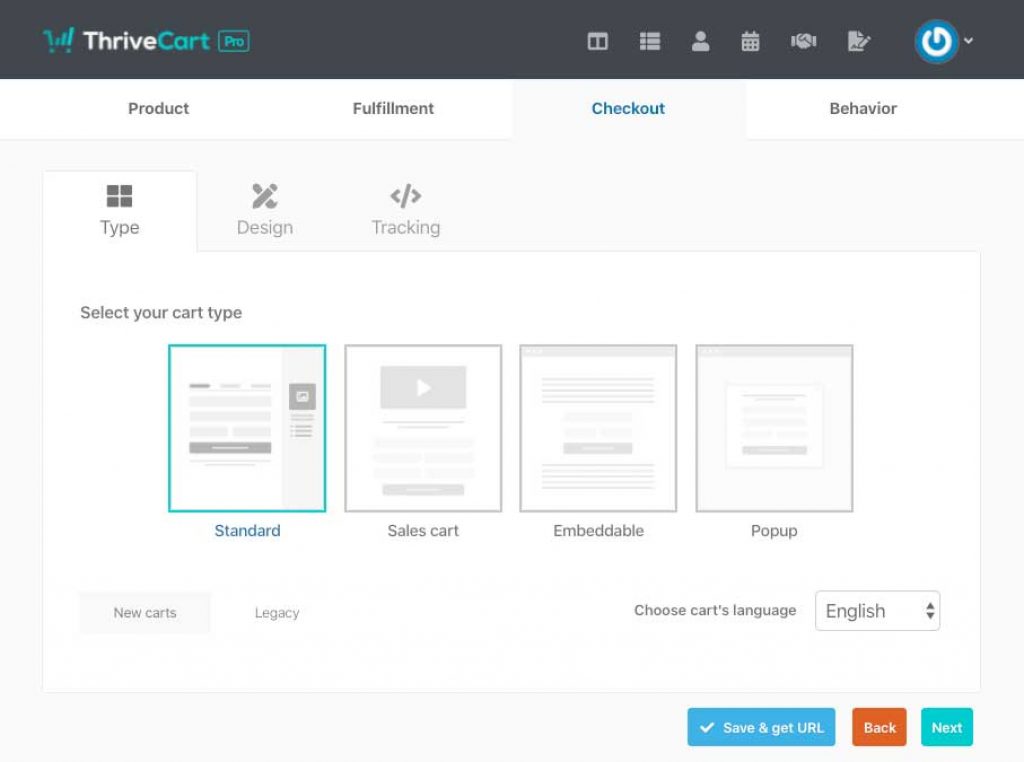 Lead generation through two-step shopping carts: The major problem that has drowned the digital industry is numerous shopping carts. So, to get rid of this issue, two-step shopping carts play a vital role. Several kinds of research had proved that when online business owners implement the Two-step shopping cart process, they boost their clients by about 18 percent. In this process, the first step focus on acquiring details like phone number, email, etc., from their potential customer. 


A/B split and testing carts: You must check the created checkout pages. Thrivecart allows you to test your creation with split testing in two different variations. It's easy to check the flaws in your checkout pages. The process involves two steps. The first step is to test your sales page with attractive images and headlines. The second step is to check on the shopping carts. In addition, you also need to look into the checkout cart as well. This is where Thrivecart plays a crucial role and tests your cart thoroughly.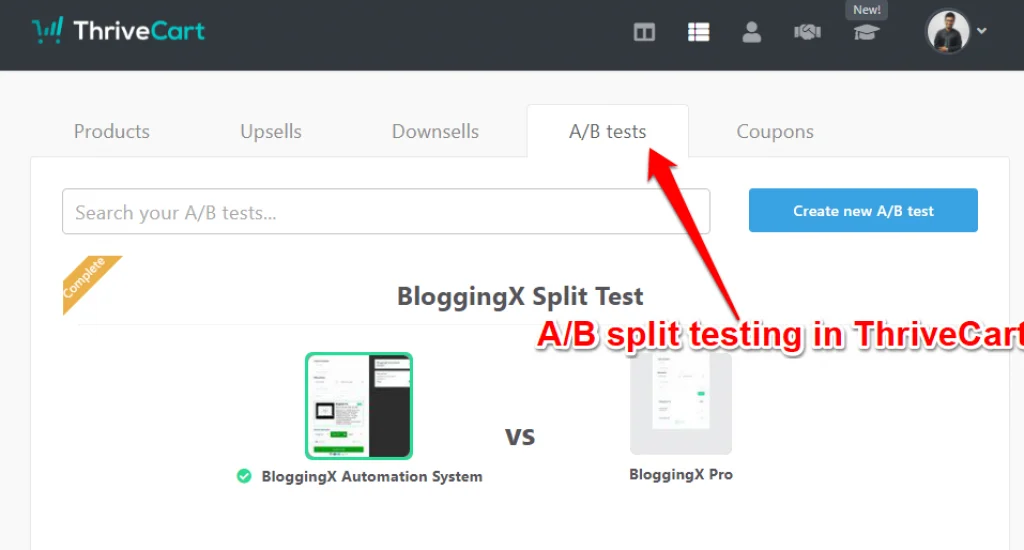 Creating Affiliate Program: ThriveCart allowed users to use the provided affiliate program center. You can develop affiliates for your products using this feature. It allows the management of the affiliates with ease. Dashboard for affiliate marketing is easy and friendly to non-tech knowledge persons. The five tabs available in the affiliate program center are Payouts, Overview, My affiliates, product option, and Rules. All these reveal the flow and significance of Thrive cart affiliate marketing.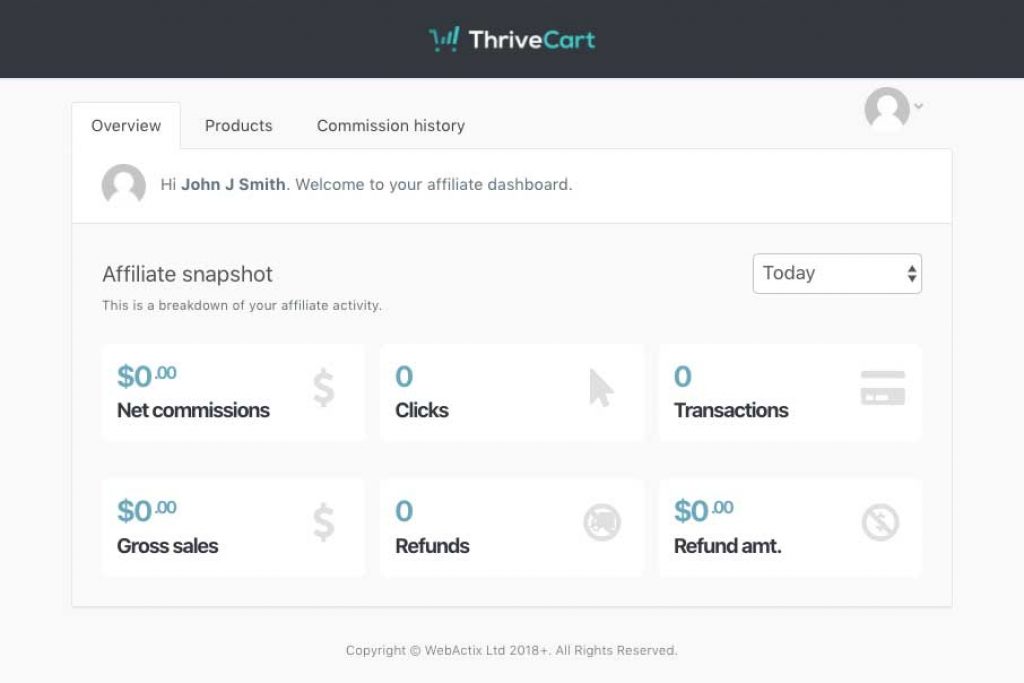 Recurring Payments: ThriveCart eases the process of vending your membership plans. It is also easy to manage with simple steps. It is an appealing feature that permits you to use the automation system to respond to emails. You can enable monthly, weekly or daily as per your wish. Your time gets saved by responding to each of your clients. All of these are managed and done smoothly with a few clicks. You can avail of the option of a subscription for your product. The payment types options are provided with a one-time fee, subscription, split pay, and pay your price.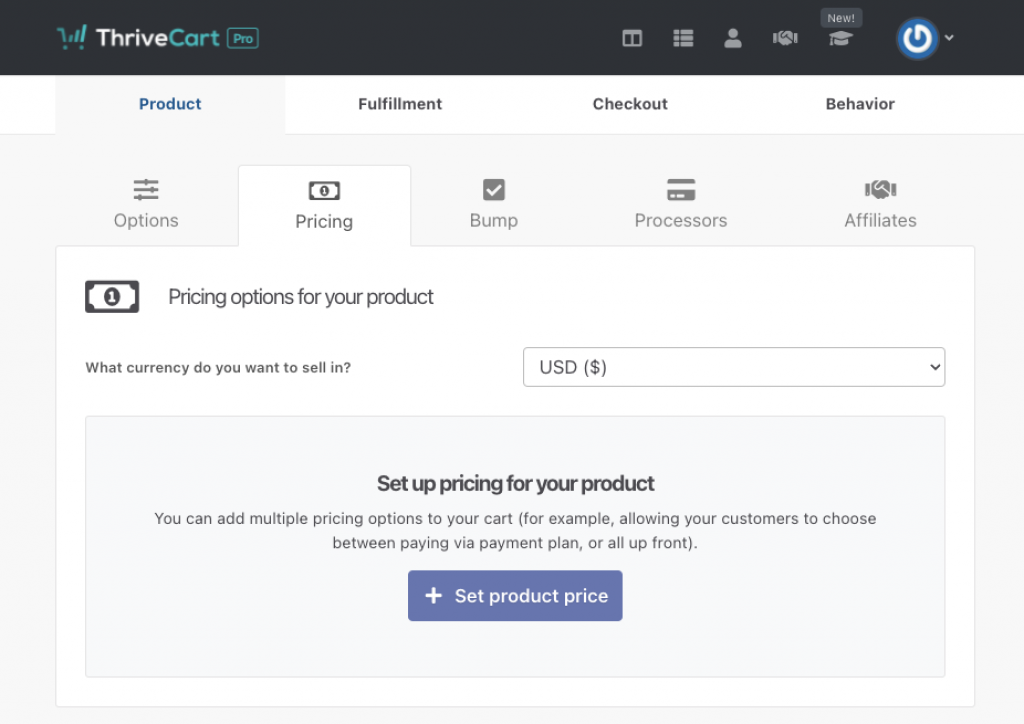 Template and editors functionality: ThriveCart provides modern, unique, and several options for checkout templates. All the templates are abruptly designed, and customization is easy and simple to construct. There are four types of checkout carts: Two-step checkout, Tall one-step checkout, pop-up checkout, and embeddable checkout. Selecting any of these allows you to develop an entire checkout page and edit your template with the page editor.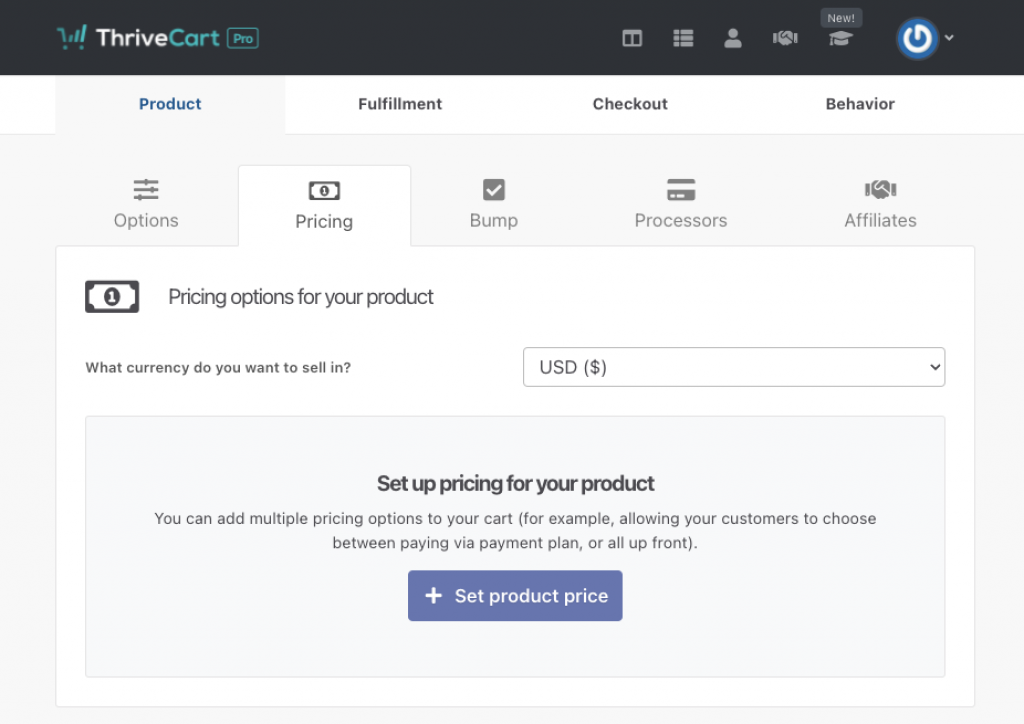 Access to Membership platform: ThriveCart allows integration with varied membership platforms like Teachable, Wishlist Member, Member Press, Thinkific, and more. If you cannot integrate any membership platform, you can activate the Active Campaign platform and integrate it. Zapier is another route to integrate it with ThriveCart. Therefore, it is easy to merge any membership platform with Thrivecart and induce the benefits.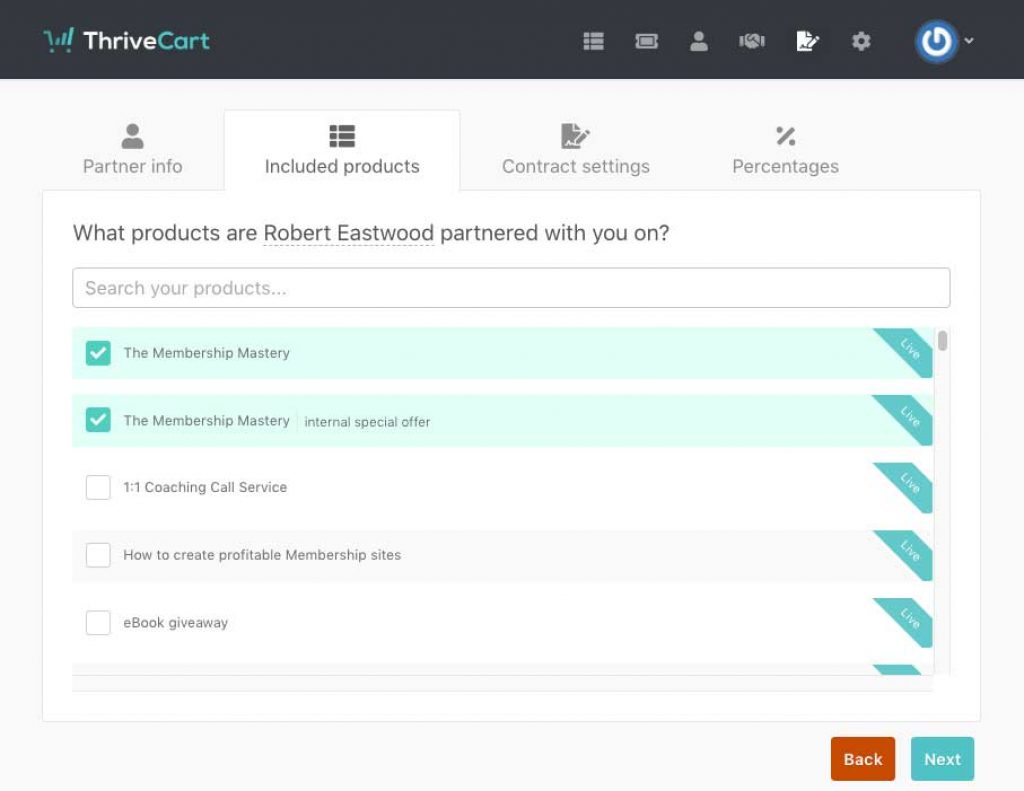 Bump offers and upsells pop up: When a seller understands that the clients are approaching to purchase any product, they suggest more related products. This is called an upsell pop-up. ThriveCart makes this eligible for their users. So, while closing out your checkout page built-up, you will get to attach a bump-offer or upsells pop-up. It is easy to set up in one click and shoot your sales value upwards, generating maximum revenue.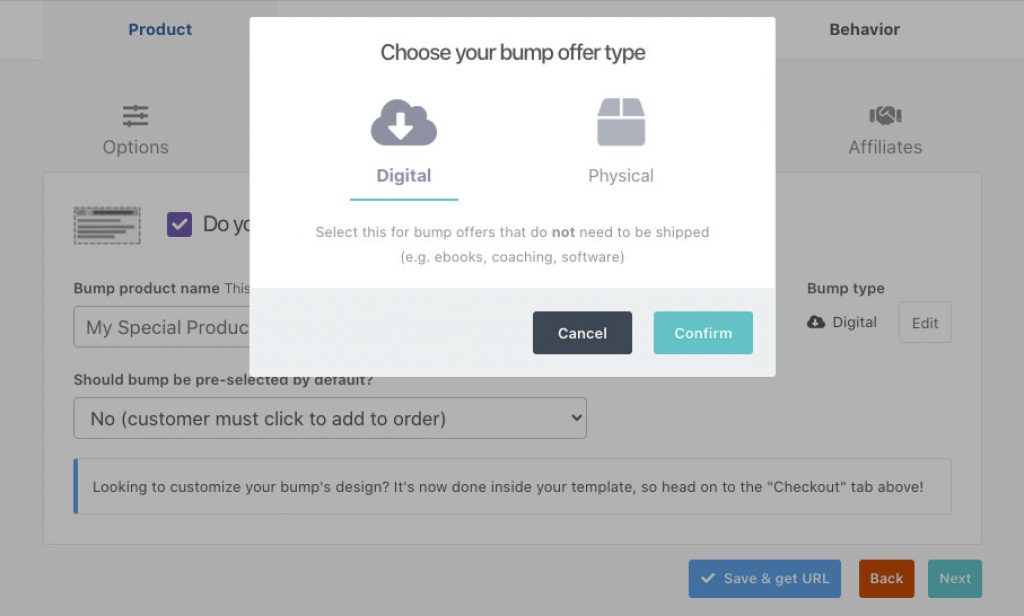 Check the image below for the full features of ThriveCart: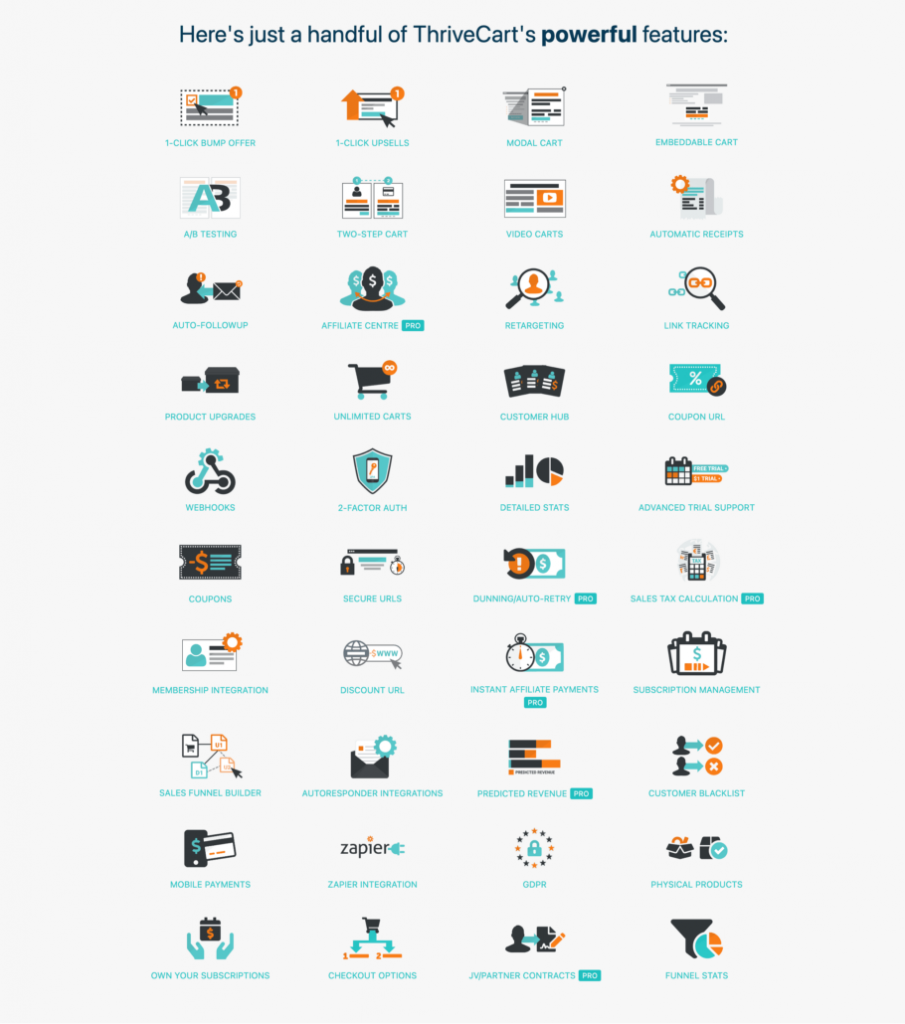 Now, as you are satisfied with all the valuable features provided by Thrivecart. Let's peek into creating a new product in the below section.
Know To Use ThriveCart For Setting a New Product:
The first thing here is to prepare an initial offer page. Then, in the product section, you can check out the product option. After that, you can create your product by following every step, including product name, upsells, downsells, and more.
Click on the create product option here. If you are creating a new product, then Thrivecart will give you two options one is digital, and the other is physical.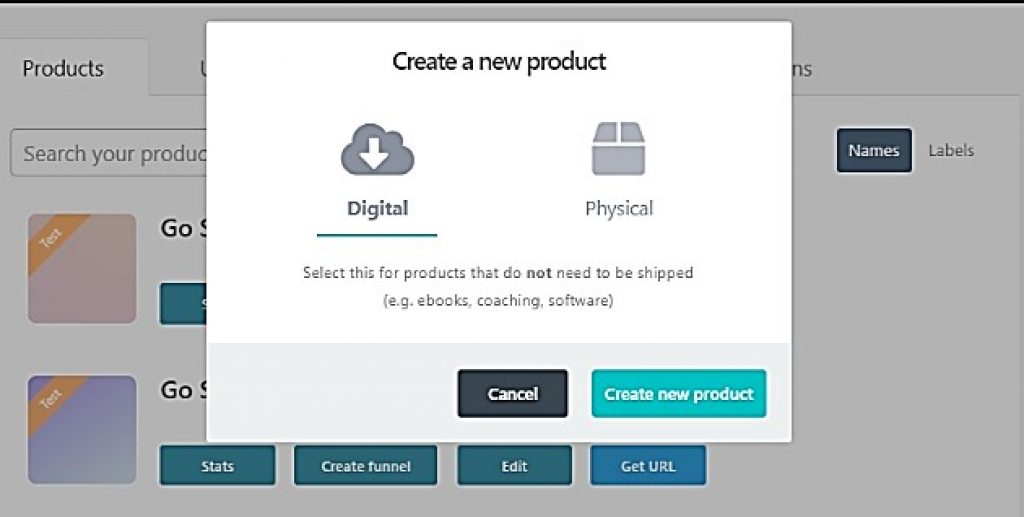 If you choose to set up digital products, you will come across four options which are 
– Product 
– Fulfillment
– Checkout
– Behaviour
Each option has sub-tabs which you have to fill up as guided below:
Product:  This tab has further subtabs which are options, pricing, bump, processors, and affiliates. 
In options, you need to input the product name, and checkout page URL and select the product status from three options Live, test mode, and disabled. I suggest you choose the Test mode option if you are into developing the new product. It will permit you to recheck the content before it is accessible to the public.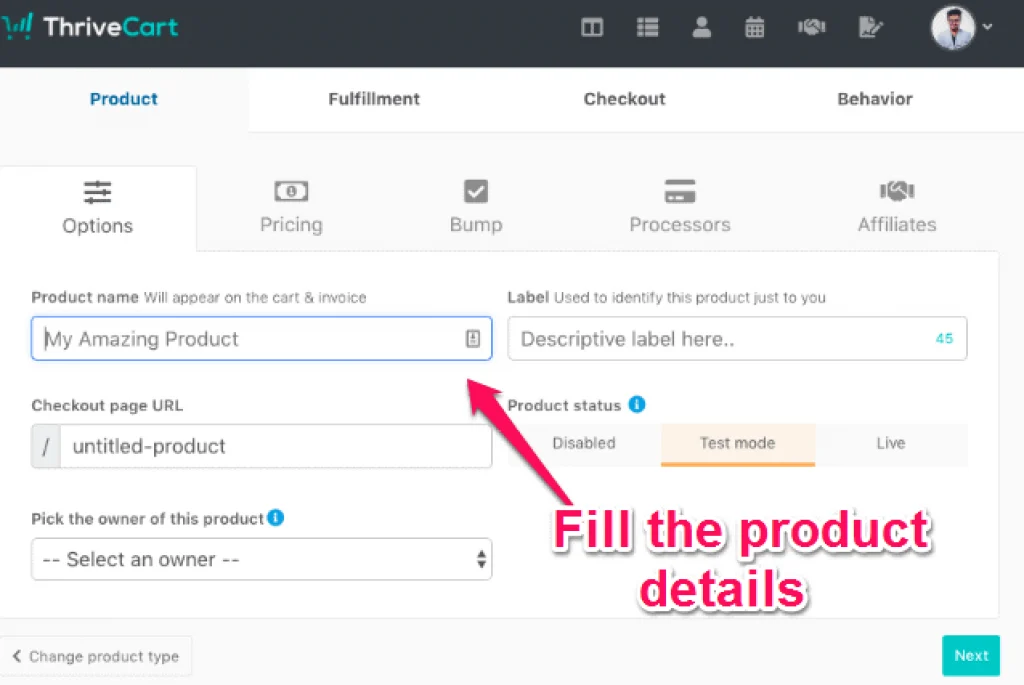 Underpricing, you need to set the product price. Here, you will be availed of 17 currency options, and the product type will give you four payment methods: subscription, one-time fee, pay your price, and split pay. 
The next step after the pricing is the bump offer. You need to check or uncheck the box as per your need. Then, fill up the details and proceed to the next step for the checkout page.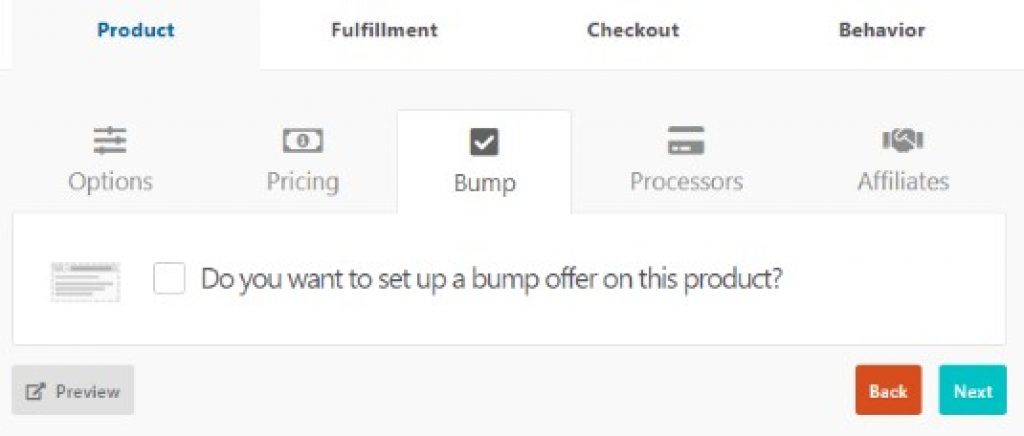 Under Processor select the payment processor that can be used for payment. There are 5 options available apple pay, Authorize.net Paypal, Google Pay, and stripe.
Check on the Affiliate section and enter the percentage you can avail of your affiliate program sales.
Fulfillment In this section add the URL and select from the drop out of 'what should happen after purchase'. You can create your customer's invoice or receipt by customizing, mailing them the URL, or adding them to the membership site.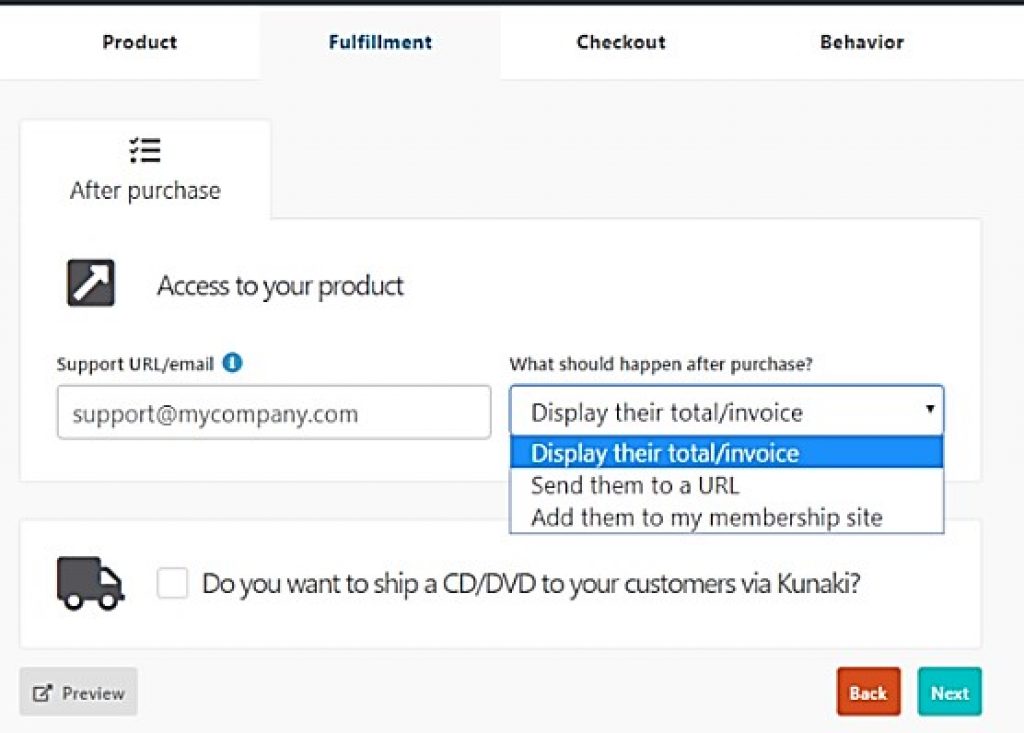 Checkout The checkout page offers four templates, as visible in the pic below.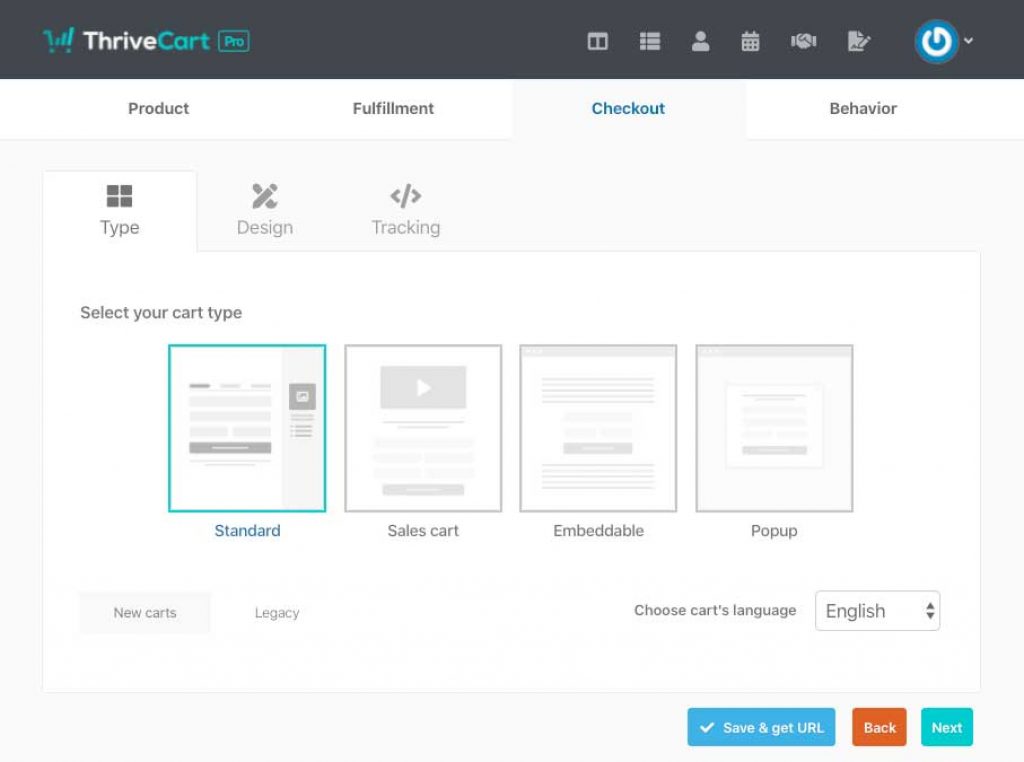 You can pick up any according to your need. Customization is also allowed in this process. Then, check the final success page and save the prepared template. Lastly, check the tracking service you want to integrate with.

Behavior: The last tab in the creation of your first product is Behaviour rules. This will support you to provide your customer with automated messages of some actions like the product is purchase message. This also helps to provide with webinar directing button, tagging the customer in some emails, and more.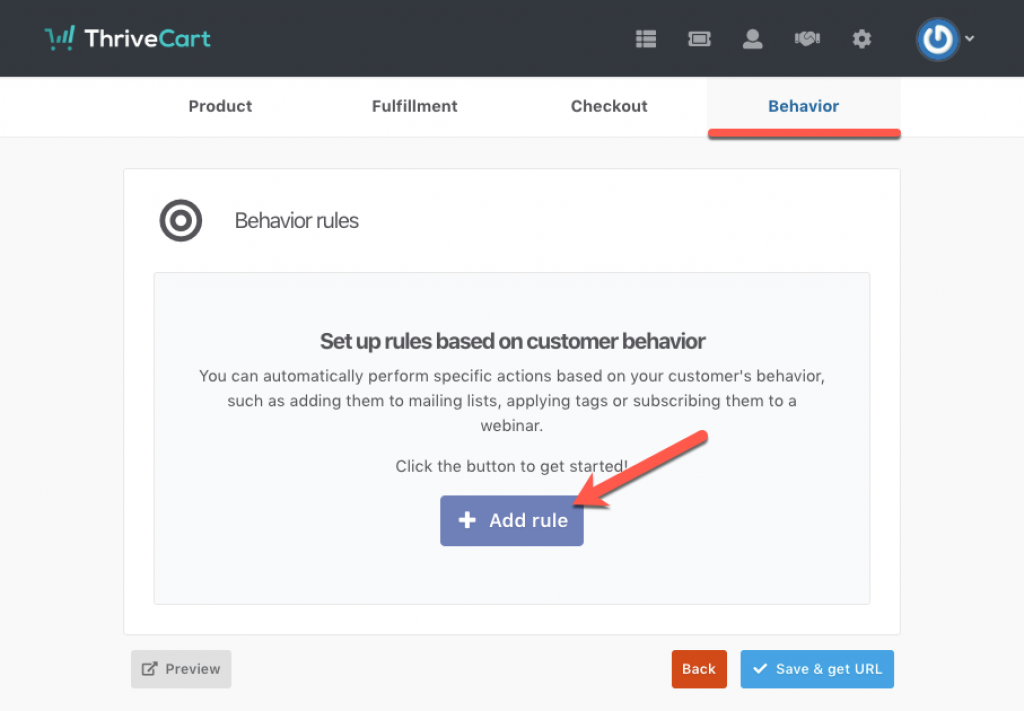 Save and grab the URL of the new product setup. If this process needs further clarification, write it down in the comments.
Know To Creat
Know To Create a funnel using ThriveCart:
ThriveCart provides a complete tutorial for the seamless practice to create the funnel. Now, dive into the below-updated pointers to create your funnels and use ThriveCart for protection, integration, and payment. 
After creating the product, the next step is to set up upsells and downsells. The upsells will take your customer to the next level in the funnel creation phase. From the main product page, the next page that your customers will view is the upsell page. If the acquisition of customers fails at this level, the next page that a customers view is the down-sell page or another upsell page. After the customer is lured to this page, the next page is the success page. This is how the chain of funnel works when it comes to acquiring a customer.
Save your new product setup. You will get another page with an option to customize the sales funnel. The option to create a funnel set-up is directly through the product list.
The three simple crucial steps to follow in setting up the funnel are explained in this point. The first step is to enable your sales to funnel for any of the products of your choice. The second is to add appropriate upsells and down sells. Finally, the third is to edit the upsell page.
The final process in creating the funnel is the customization of the upsell page. You can edit your final upsell page with drag and drop method and design it according to your imagination. Save and exit the page after the final creation of the funnel.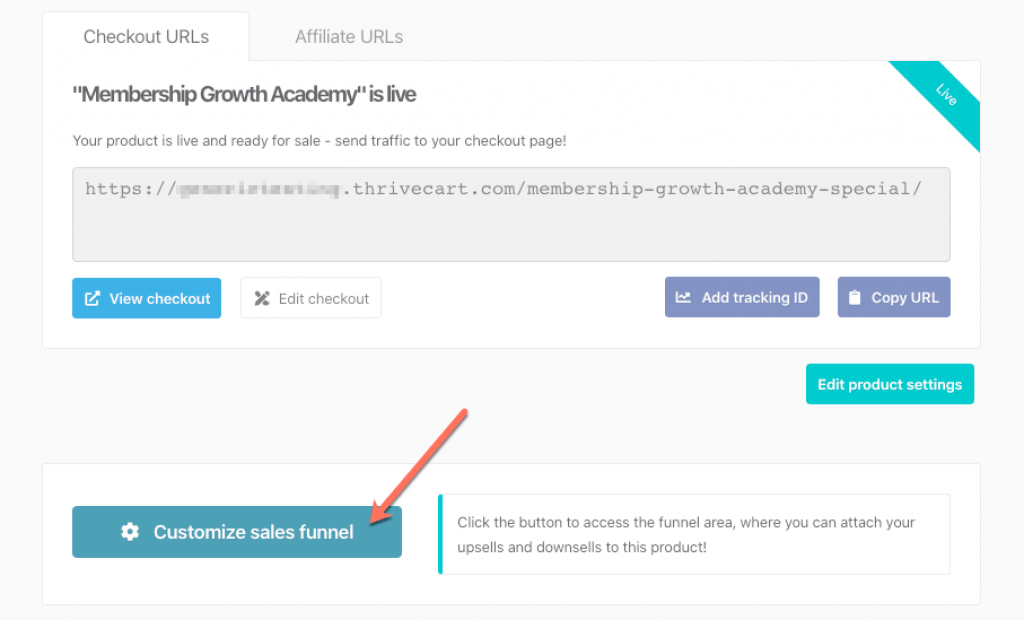 Your product is now ready to go live in the market. But wait! 
How will you manage and analyze customer acquisition, revenue, and other things? Integrating Thrivecart with several other platforms will help to do so. Check on the below information for integration into the Thrivecart platform.
Third Party Integrations:
Integration of any shopping cart software helps to generate revenue even faster. The support of integration with various sites helps to analyze and manage social media, payment, CRM, and more. The common integration in most shopping carts is email, payment, etc. 
Thrivecart stands out from other shopping carts in availing of the unique software Zapier and Apply Pay. Zapier links to more than two thousand online resources. It can work with price options, individual items, affiliates' laws, and more. Apple Pay is the best to remove the fear of customers' data misuse. It helps to pay directly to the seller without revealing any codes or credit card data.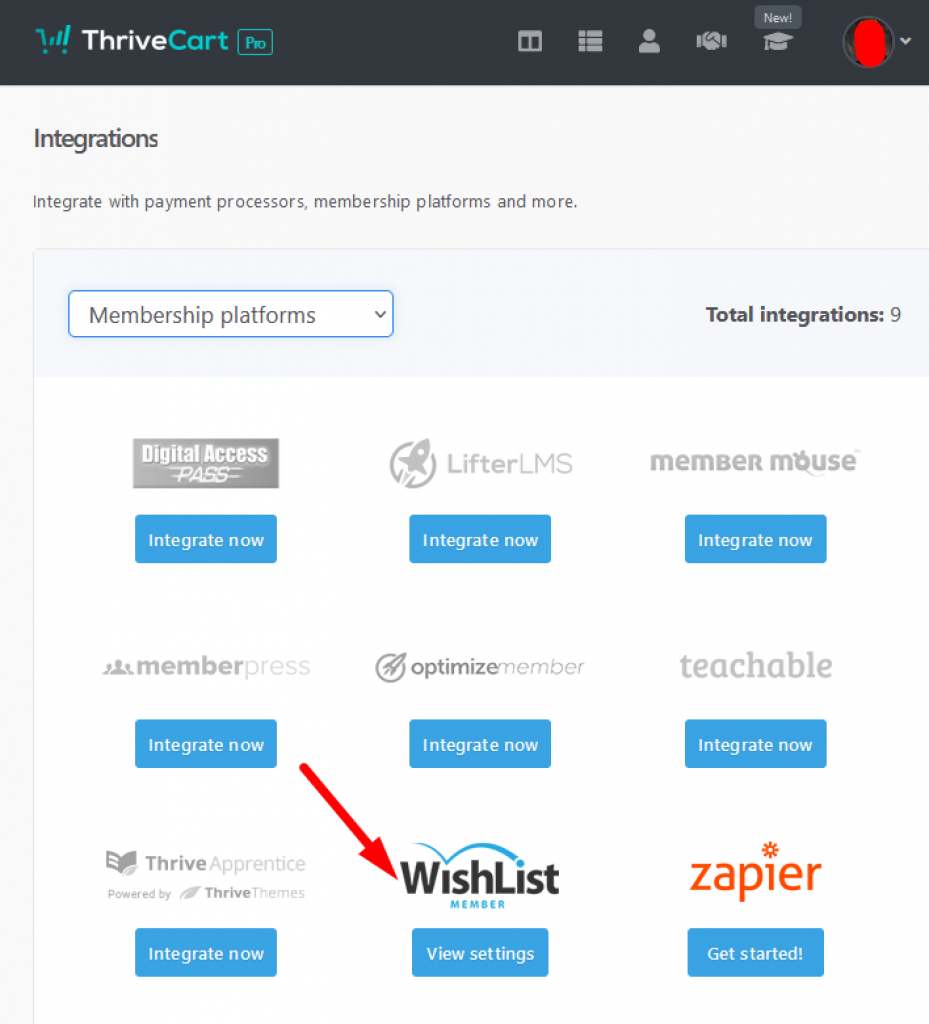 The other integration option for conversion rate enhancement is that it avails rebill management, automatic email and text messages, immediate intimation if failure of pay, and more.
There are three main platforms with which Thrivecart is integrated. This integration has helped many users to grow their businesses smoothly. The three platforms comprise a Membership platform, email marketers, and Webinar. Below is a list of sites that is permitted to integrate with Thrivecart.
– Membership platform: LifterLMS, Teachable, WishList Member, Optimize member, Member Press, Digital Access Pass, and more.
– Email Marketers: GetResponse, Drip, HubSpot, MailChimp, ActiveCampaign, MailerLite, Infusionsoft, Sendy, and more.
– Webinar platform: Demio and WebinarNinja.
Thrivecart also integrates with extraordinary fulfillment services like Zapier, Printful, Shopify, Google sheets, Lulu, Shippo, Disk.com, Kunaki, etc. It also allows integration with a few Payment gateways like Apple pay, Stripe, Paypal, Authorize.net, etc.
ThriveCart is making non-stop upgrades in every new update with varied integration. Therefore, it is increasing its ability to improve conversion rates.

Alternatives:
You might be looking for a Thrivecart alternative for three important reasons. The reasons are:
– Limited Page building functionality 
-Confusing fulfillment options which develop confusion.
-High price range.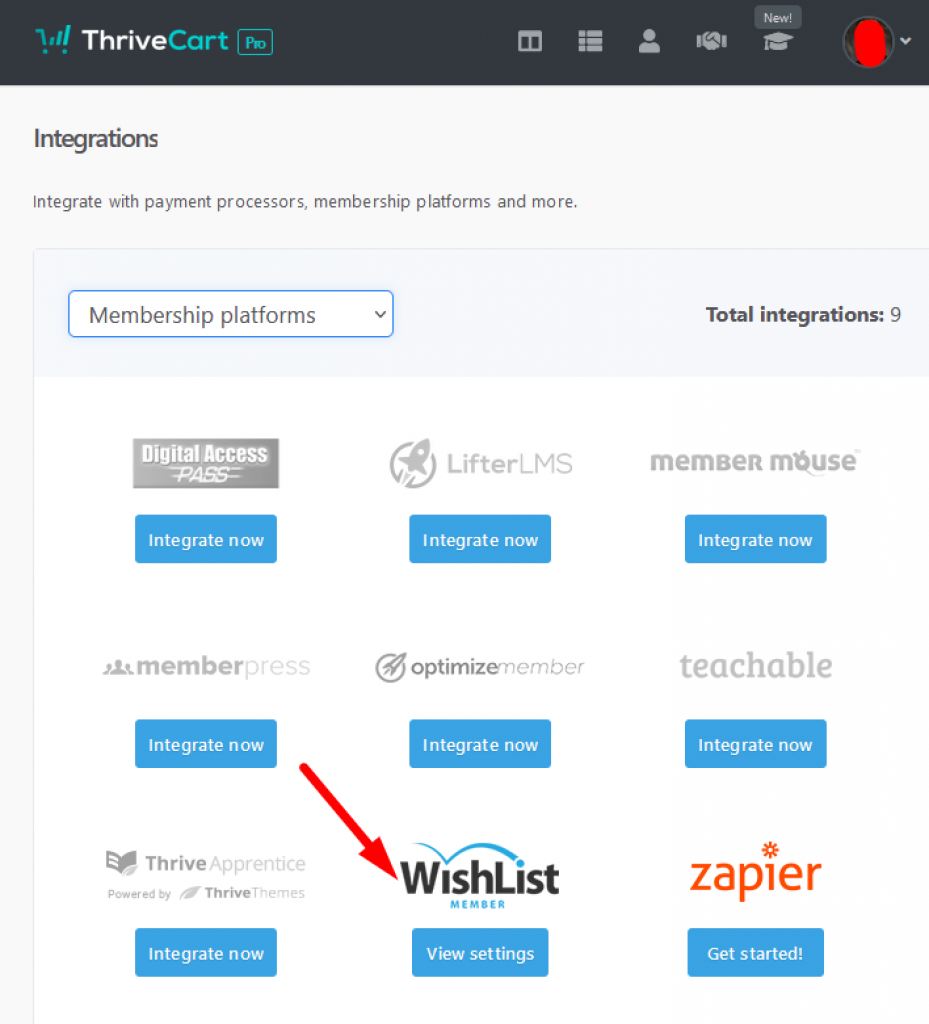 Check out the alternative that fulfills some of the limitations found in ThriveCart. 
PayKickstart: This platform is leading in the shopping cart e-commerce field. It is well-known for its great affiliate management and subscription features. This platform will cost a little higher compared to ThriveCart. However, you can consider it when you are in the online business. It provides 50 templates for designing great checkout pages. In addition, it offers a 14-day trial service that ThriveCart does not provide.
 WooCommerce: It is best for online owners who work more often on the WordPress platform. It makes the navigation of WordPress users simpler when compared with ThriveCart. WooCommerce provides a Block Theme template that works well for WordPress Users. This platform is free. However, some costs are applied to cart shopping users. It takes a commission of 2.9% and 0.30$ for every transaction for US users.
ClickFunnels: They are sale funnel builders while ThriveCart is the checkout page builder. ClickFunnels does all the marketing and organically brings leads, while in ThriveCart, you need to bring paid or organic traffic and generate leads. The major advantage here is ClickFunnels can be used after integrating with ThriveCart. Pricing-wise, ClickFunnels monthly costs around 99 $ for the basic plan and 297$ for Etison. Whereas, ThriveCart costs 495$ for a lifetime.
 SamCart: this is the closest alternative to ThriveCart. It is because both ThriveCart and SamCart have similar features. This platform attracts many users whose occupations include course creators, physical product sellers, digital products, and more. However, SamCart's pricing seems slightly higher, with fewer features available. With 495$ ThriveCart, users can enjoy all features with the latest updates. While, in SamCart, you need to pay 199$ per month for similar features. SamCart is beneficial compared to ThriveCart with the customization and design templates.
How Is ThriveCart Unique From Others?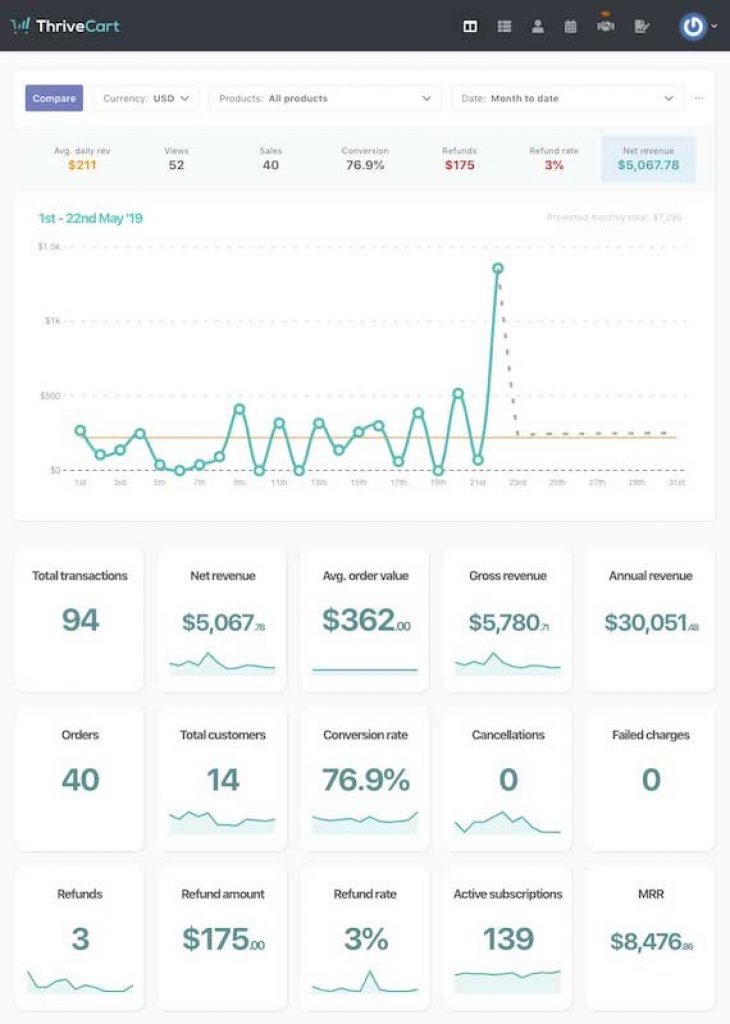 Thrivecart is a platform unique from others with the capacity to build features that no other platform provides at reasonable rates. Below are some of the exclusive points that I noticed while experiencing Thrivecart.
Customer support: No shopping cart platform avail with a quick solution for the query raised. Thrivecsrt provides an immediate solution as soon as the ticket is raised. Mostly it replies immediately, or if you do not receive any reply, you can wait for another 24 hours. It also has a Facebook community in which you will get your problem resolved.
Unique pay option: Thrivecart allows your customer to pay directly through the apple pay option. In this, there is no third-party involvement or adding any credit card data. Apple pay is feasible for the customer who has an account in Thrivecart.
Export and Import your funnels and checkout pages: Most shopping carts require a design-specific Url to import or export the checkout pages or funnels. In Thirivecart, it is easy to navigate through the checkout page or funnels, click on the Design tab, and then the import a concept button. A similar process is for export.
Affiliate program option: Thrivecart avail with an inbuilt affiliate center. You can manage it by tracking the development, creating connections, designing guidelines, representing affiliates, and more.
Dunning: Thrivecart dunning automation process is the life-saver in contacting customers to renew their subscription or remind them of their card expiry. This feature will alert the customer with pending dues automatically.
How Much Does ThriveCart Cost?
As mentioned earlier, Thrivecart offers a one-time payment service for a lifetime in their Standard and Pro categories. You will get all the features updated promptly in this lifetime opportunity. The standard lifetime one-pay offer will cost you around $495, and the PRO lifetime one-pay offer will cost you around $690. 
Remember that this offer is announced for a limited timeframe, and Thrivecart announces that they will close this offer anytime in the coming days. Once this opportunity is finished and you miss the deadline, your program will cost you around 97 $ per month, which is approximately 1950 $ annually.
Though there is nothing related to the trial offer, Thrivecart ensures that the user will get the full money back after 30 days if they are unsatisfied with their service.
I dived more to get the comparison cost benefit of Thrivecart. It revealed that Thrivecart is providing the undetermined offer with the lowest price in the market. Moreover, this price includes maximum features compared to other platforms. Hence, it is worth investing now in Thrivecart. 
Customer Care:
The Customer help desk of Thrivecart has varied blogs that will support you in navigating through this site with better output. If you are a first-time user, I recommend you go through 138+ articles in 23 categories. It will resolve all the queries and ease you to work on this platform by applying all the available knacks.
Apart from these articles, Thrivecart provides two frequently asked questions tab. This tab will give more insights to help you with your problem.
If all your query answers are unavailable in this, you can connect with them by raising a ticket. If any issue arises in raising a ticket, you can directly mail them to support@thrivecart.com. Their customer care is ready for their service 24/7. So, there are no worries about easing your job through Thrivecart.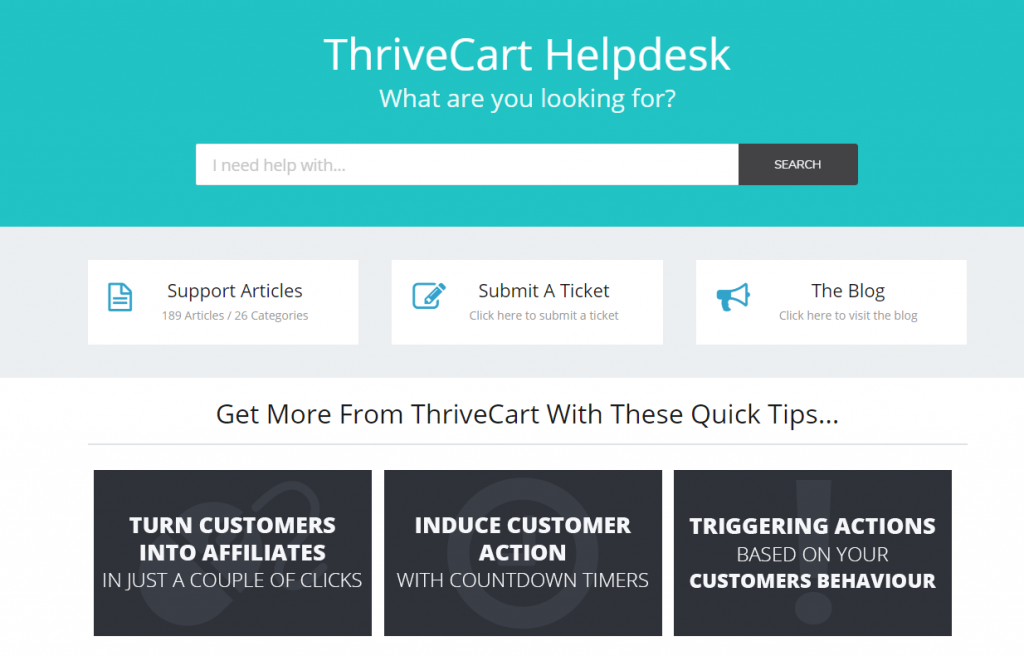 Final Thoughts:
Thousands of entrepreneurs, digital marketers, and more are already using Thrivecart and are satisfied with it. As per my experience, I advise you to invest in this product if you want to acquire a professional outcome. It is gained remarkable fame among most shopping cart users. 
The lifetime one-pay opportunity provided by Thrivecart is an exclusive offer. It is because there is no shopping cart platform in the market with such a low price (495$ for a lifetime) and extraordinary features like stimulating conversion rates, audience-attracting checkout pages, Top class customer service, and more. Also, this low-cost Thrivecart enables users to increase revenues and conversion rates.
In addition, Thrivecart provides bump offers, pop-ups, A/B Testing, Automatic intimation, multiple and safe payment methods, numerous integration facility, and more. 
The decision to take up Thrivecart will completely depend upon your necessity if you are a small business owner and are new to this shopping cart platform. Thrivecart lifetime offer will not be beneficial for you. You can check for a monthly subscription and improve your confidence in navigating through Thrivecart. This lifetime opportunity will be profitable if you are well-established and confident in using Thrivecart. 
So, What do you think? Will this platform fulfill your need? Then, please share your experience with us in the comments below.
Frequently Asked Questions:
Q 1. What to do to change the subdomain?
Ans: You can raise the ticket or email the support team to change the subdomain. Remember to use the login mail id in this process. ThriveCart receipt and support code are needed to attach to this request. In the last, confirm your last subdomain and the new one.
Q 2. Do my existing subscribers vanish after the new subscription program?
Ans: No, then it will remain as it is.
Q 3. Does the product's price change after the new subscription plan?
Ans: No, product pay will stay the same, and the customer will be paying the same price mentioned previously.
Q 4. Is it possible to add an extra payment option for the customer?
Ans: Yes, it is possible with ThriveCart.
Q5. Is referred customer visible to the affiliates?
Ans: Yes, affiliates can have a look at their stated dashboard
Q6. Is it feasible to export data from ThriveCart?
Ans: All users want to keep their customer's data private and confidential. ThriveCart takes of this, and the customer information is easily passed on via the integration platforms.
Q7. Does ThriveCart allow issuing refunds directly?
Ans: ThriveCart provides specific tools that are easy to handle and remains accurate for transferring money with the payment processor.
Q8. Where is the ThriveCart two-factor authentication code received?
Ans: Two-factor authentication code verification requires you to download two applications: Authy and google authenticator. After going through the setup process of this application, you will need to scan a QR code and then add a six-digit code from the app.
Q9. Does ThriveCart take up any commission?
Ans: No, it will not take from your sale. But, it retrieves some amount from the payment processor like stripe and PayPal.