Moz Pro Review: An SEO Tool That Remains Reliable And Current

Moz Pro Review: An SEO Tool That Remains Reliable And Current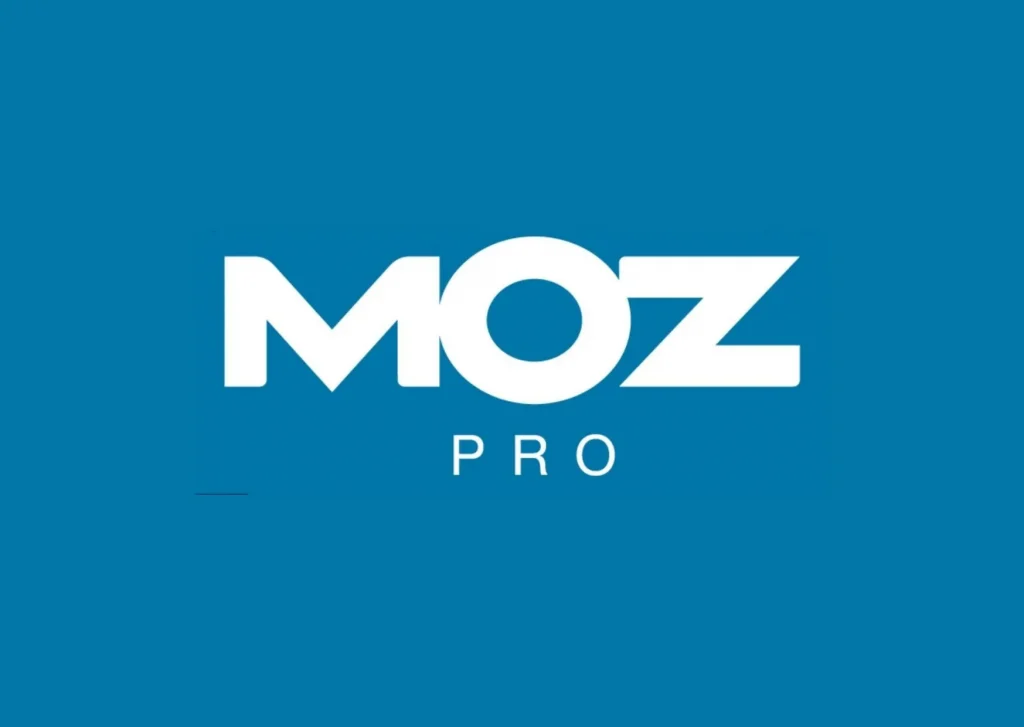 Choosing one SEO tool over another or stating that one is the best can be difficult because many offer similar usability and features. In this confusion, instead of relying on a tool that offers 1 or 2 extra features, choosing a tool that performs the most tasks without issues or hassle is always better. In short, you should trust a robust SEO tool that is trustworthy, fast and has an adequate set of features over a tool that offers gimmick features.
And this is what you get when you use Moz Pro, a premium SEO tool that is robust, reliable, fast, and has an adequate number of features that might be needed by an SEO professional. I tested this renowned tool, and in my opinion, it is one of the most capable and reliable tools for end-to-end SEO. But why did I tell you about my perception of this tool right away? You will know the reasons behind it once you have completely read this post. 
In this blog, we will review Moz Pro, a paid SEO tool, its pros and cons, and explain what it brings to the table for someone looking to optimize a site for search engine optimization. This review is based on real-time time spent with the MOZ Pro, one of the offerings of Moz, and a tool that works for most search engine optimization tasks. 
Moz Pro Overview:
Moz Pro is software available for users looking to optimize their websites for their businesses or clients in terms of search engine optimization. It offers tools with which a user can perform various activities like keyword research, tracking rankings, auditing, and backlink tracking. In short, it is a comprehensive tool for all tasks of SEO.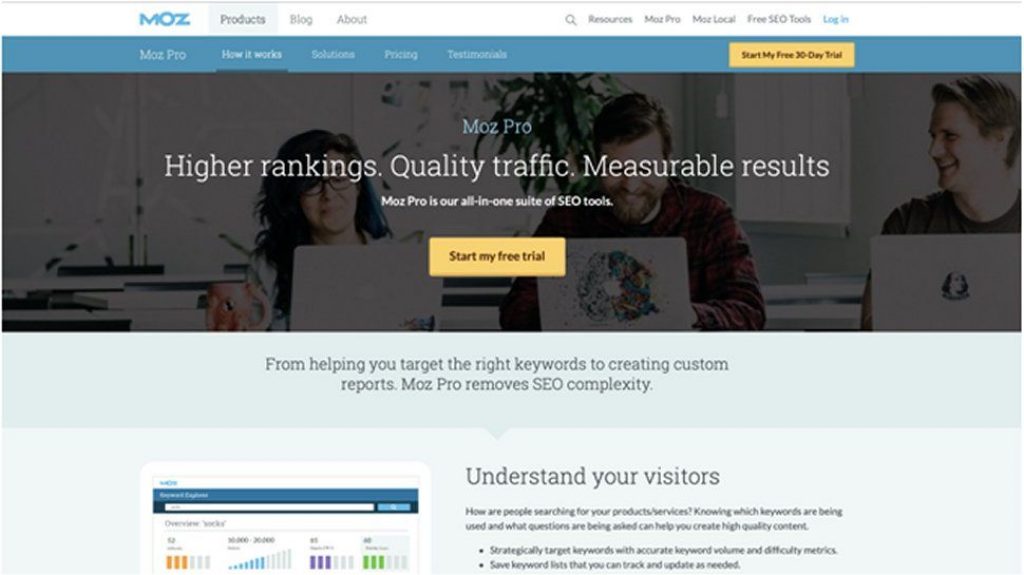 Here is a brief overview of the tools available under it :
Site Crawl and Audit: In the future, users can investigate crawling issues related to technical SEO.
Keyword Research: With this feature, the user can search for, find keywords ideas, and choose the most effective keywords for the website based on their judgment and the data provided by the tool.
Rank Tracking: Via rank tracking, the users can keep themselves updated about the organic ranking achieved by the site for various keywords and keep track of those in real-time. 
On-Page optimization: This aspect of Moz Pro helps with content optimization and related on-page search engine optimization tasks. 
Link Building: With this feature, users of this SEO software platform can search for link opportunities by analyzing data from their own and competitors' websites.


Moz Pro Pros and Cons
Before I move on to the detailed review of Moz Pro, let's examine its pros and cons per my judgment.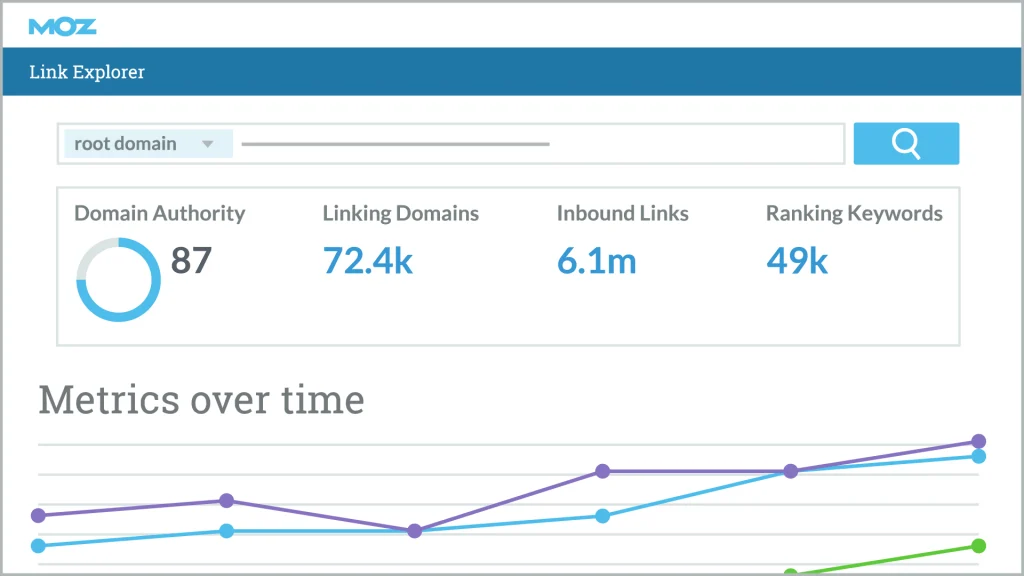 Pros of Moz-Pro:
Comprehensive Toolkit: Moz-Pro combines several SEO tools, offering a wide range of features to boost search engine rankings and make life easier for digital marketers.
User-Friendly Learning Resources: It offers video tutorials, guides, community forums, and posts to help users learn how to use the software effectively, and this help enhances their SEO skills too. 
Easy to Use and Operate: Despite its many features, Moz-Pro is straightforward to use and operate, with simple processes and intuitive site design.
Comprehensive SEO tool: It is a comprehensive tool that covers all aspects of SEO; therefore, users don't need to look for any other tool.
Trustworthy: Since it is one of the most renowned and trustworthy SEO software available, users can trust the data. 
Cons of Moz-Pro:
Subscription Required: While some tools are free, a subscription is needed to access all the features of Moz-Pro, which most people tight on a budget will hate. 
Expensive: Subscribing to Moz-Pro can be costly, especially for those with large operations or campaigns, as additional fees may apply, and it is one of the issues common with all popular SEO tools. 
Lack of Mobile App: One big con of this search engine optimization tool is that it does not have a mobile app, making it less accessible and convenient for users who need to check on their SEO efforts on the go.
Now that you know the benefits and drawbacks of this SEO platform, according to my assessment, let's move on to information about using it and how to sign up for Moz Pro.  


Short instructions on how to sign up for Moz Pro and how to use it: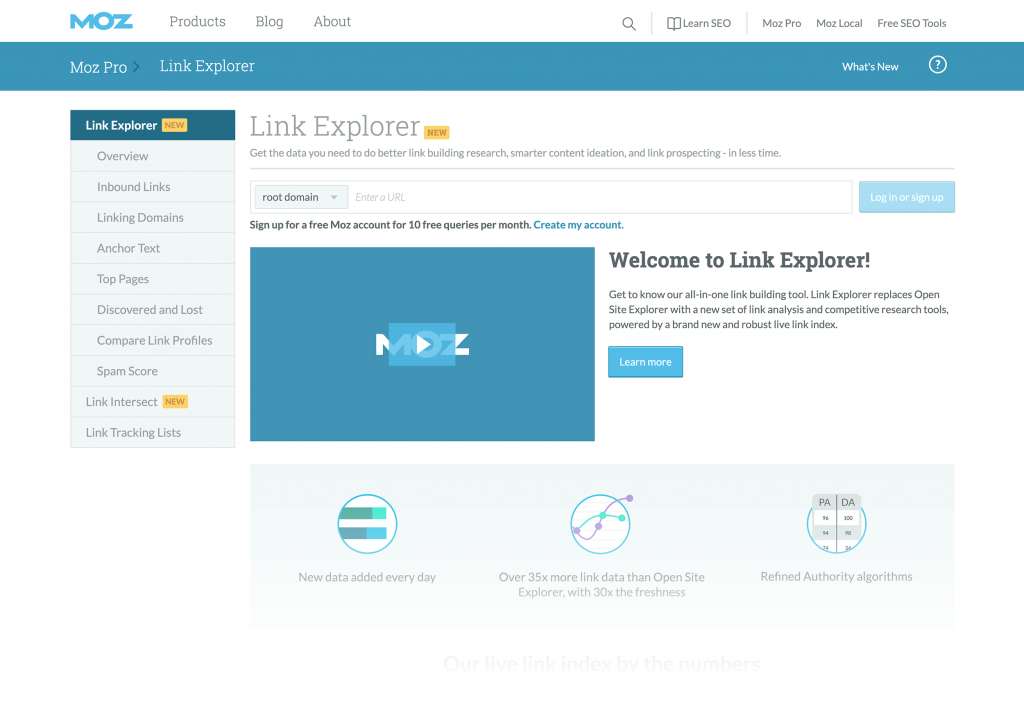 It's simple to get started with Moz! The registration procedure is simple. To sign up for and use Moz Pro, follow these steps:
Go to the Moz website (https://moz.com/products/pro)
The first step is that you click on the "Start Your Free Trial" button
In the next step, you must fill in your name, email, and password information to create an account on Moz for its Pro tool. 
Confirm your email by clicking the confirmation link sent to you
Log into your Moz Pro account and add additional information if desired, such as website address and credit card information
Review the features of Moz Pro, including keyword research, site crawling, backlink analysis, and rank tracking
Use Moz Pro's tools and insights to improve your website's SEO and search engine rankings
Monitor your progress and evaluate the results of your SEO efforts using the reporting and analytics tools in Moz Pro.
Note: Before signing up for a paid plan, new users of Moz Pro can take advantage of a free trial to test and assess the software. However, the caveat is that they will have to submit their credit card details, which may make many users look for other options since not everyone is comfortable providing card details straight away. 
Now, let's move on to knowing how easy it is to use in daily routines and whether it meets the expectations of common digital marketers.

Ease of Use:
Even though I've only used the Moz Pro tool comprehensively for a few days, as a user, I can still attest to its simplicity, feature richness, and usability. Users can easily access the different tools within the suite thanks to the main interface's clear design.
But some of the Moz Pro tools, like Open Site Explorer, had a marginally different user interface, which might confuse some users. However, a little bit of inconvenience in understanding the UI in the first place is expected when you are using an SEO platform of this magnitude; therefore, I don't think many digital marketers will complain.
It also offers the MozBar Chrome extension, which gives you quick access to crucial SEO metrics in your browser and is one of Moz Pro's standout features.
So, overall, Moz Pro is a fantastic option among all SEO platforms for those just starting in the world of organic search and SEO.
Even if I consider it from a seasoned professional's point of view, it is the best choice for those who require a complete solution.


Project Management:
It was simple to set up Moz Pro, and I'll walk you through the entire process of building a Moz Pro campaign.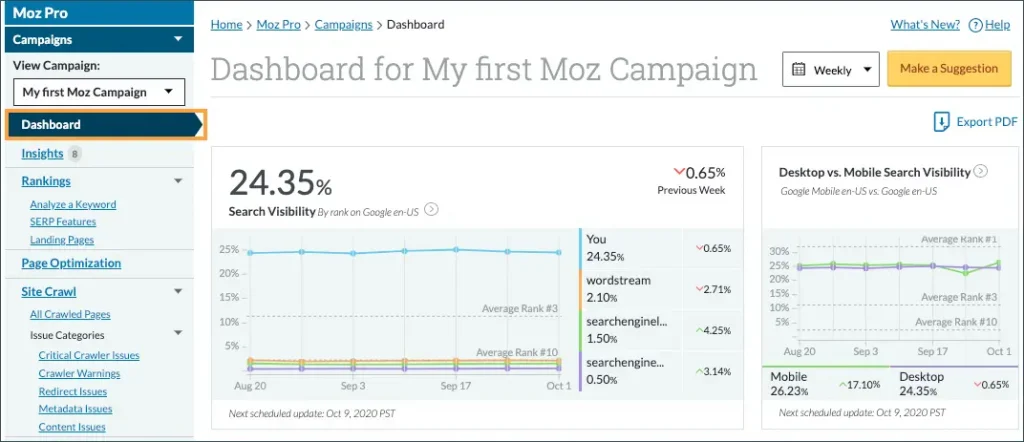 Enter the URL of your site. You must enter your website's URL to create a Moz Pro campaign. Make sure to enter the correct website because this field cannot be changed once a campaign has been created. Simply omit the "http" or "https" protocol from your website's URL. Moz Pro tool will automatically display your brand name based on the domain name.
Note: Verify that you have entered the correct URL without any extra spaces or the "http" or "https" protocol if you encounter the error message "Oops." "Our crawlers are unable to access that URL."

Track a Subfolder or Subdomain
Moz Pro enables you to track a particular subdomain or subfolder on your website, including the "www" subdomain. Simply enter the subfolder or subdomain's URL and click "Next." You must check the "Exclude subdomains" box next to the "Advanced settings" link to track a subdomain.
Crawl: Choose the crawl limit:
The site crawl limit, e determines the number of pages on your site that Moz Pro will crawl. If you ask how much your limit should be, it could be somewhat near the number of pages on your site. If necessary, you can modify the crawl limit using your campaign settings after the campaign has been created.
Connect Google Analytics
In the third step, you can link your Google Analytics account to your Moz Pro campaign; you'll need to be the administrator of the GA account and be logged into the Google account that manages that profile. Select the GA account you want to use from the drop-down visible under "Account" and "Profile," and thereafter right-click on "Next." If you have trouble connecting, you can skip this step and add the details later through your campaign settings.
Select Search Engines
Choose the search engines and locations you want to track ranking data for. It is recommended to select the location where the majority of your target users are situated. If you only want to track Google rankings, you can enter Google Desktop and Mobile for two locations, such as "Google US" and "Google Mobile US." If you want to gather landing page data, make sure that at least one of the locations you choose is an English-language Google search engine.
Enter Your Keywords
Finally, it's time to add your keywords! Moz Pro will provide a list of recommended terms based on your site, which you can delete or replace with your keywords. You can add your keywords by typing them into the keyword field, separated by commas or line breaks. Once your campaign is set up, you can always manage your tracked keywords from the "Rankings" section.
So, in short, setting up a Moz Pro campaign is a straightforward and user-friendly process, and I did not encounter any issues. 
Now let's look at the Moz SEO platform's features, which are plentiful. 


Moz Pro Features:

Moz Pro's Keyword Explorer Tool:
Keyword research is one of the most important parts of SEO. It's all about balancing how often a keyword is searched and how difficult it is to rank for that keyword. Moz's Keyword Explorer tool takes a considerable amount of SEO data and calculates metrics that have meaning for marketers. And I found it potent and dependable. I will not get into the technicalities of using the tool since it will make the post longer, and since the UX design is intuitive, most SEO experts will find out about all the methods on their own.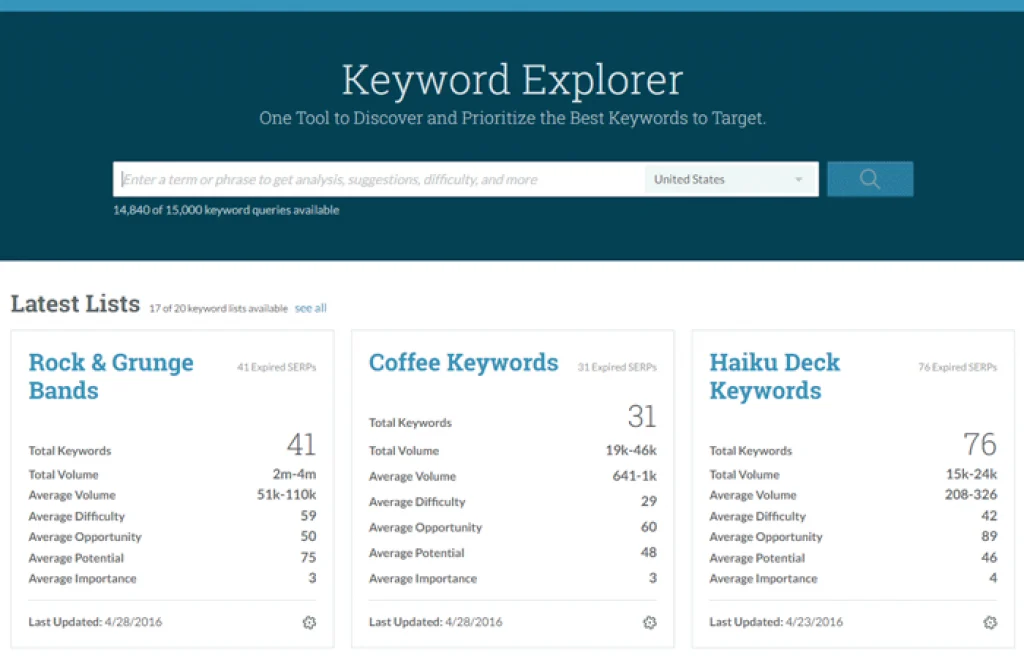 Here's an overview of what you can do with the Keyword Explorer feature in the Moz Pro tool :
● Helps with keyword research, an important part of SEO
● Balances between searched frequency and difficulty in ranking for keywords
● Analyzes keywords by search volume with high accuracy
● Generates and saves keyword lists with comprehensive scoring
● Exports data into CSV files with metric-rich information
● Predicts keyword metrics and ability to rank well and drive more traffic
● Checks keyword difficulty with proprietary Keyword Difficulty score
● Allows for global SEO strategy creation by searching keyword suggestions and ranking keywords by country
● Conducts competitive keyword analysis
● Includes a Priority Score that determines if a keyword is worth pursuing


Moz Pro's Rank Tracking tool:
With Moz Pro's Rank Tracking tool, you can quickly see how any website performs regarding rankings for the keywords you want to monitor. This feature is trustworthy, just like the others. With Moz Pro rank tracking, you can obtain the most accurate and thorough overview of your keyword rankings for the past week, month, or particular period.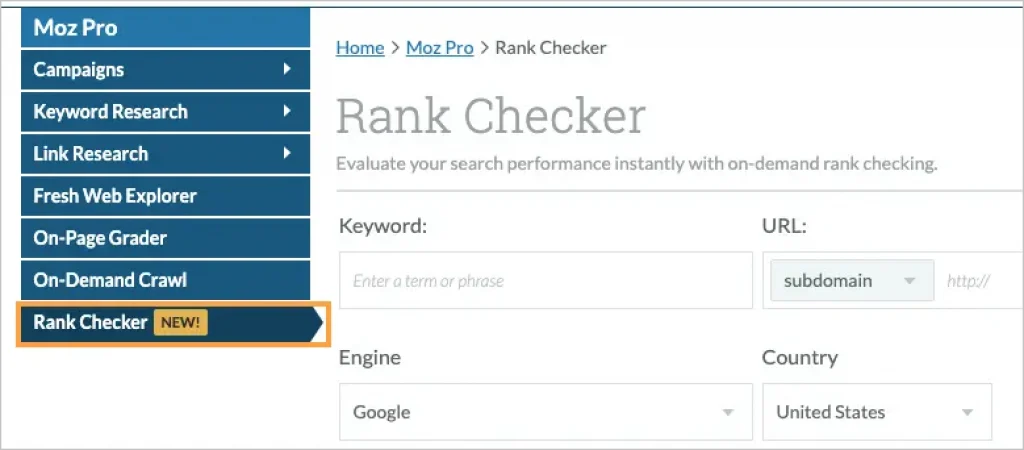 Here is what you can do with Moz Pro's Rank Tracking tool for SEO: 
● Quickly checks real-time ranking performance for any website
● Generates instant ranking reports
● Conducts competitive research to see competitor rankings
● Spot-checks prospective keywords for ranking performance
● Checks data from Google, Bing, or Yahoo
● Shows progress with a Ranking History graph
● You can use it to save and optimize important keywords for long-term tracking
● It helps you see progress and gain insight into competitors' data 
Moz Pro's Website Crawling and Audit tool:
Technical SEO is the foundation of any successful organic search strategy; if Google can't crawl and index your content, it can't return it to the SERPs. Moz Pro covers you in this aspect by offering its own website crawling tool that's effective for spot checks and routine crawls. In my testing, I found it trustworthy because it can highlight more technical SEO-related issues on your website than many other tools I've used, such as response code errors, missing title tags, and faulty redirects. It gets better for users as the website crawling and audit tool makes suggestions by linking to how-to guides and suggested fixes, which is one of this tool's highlights.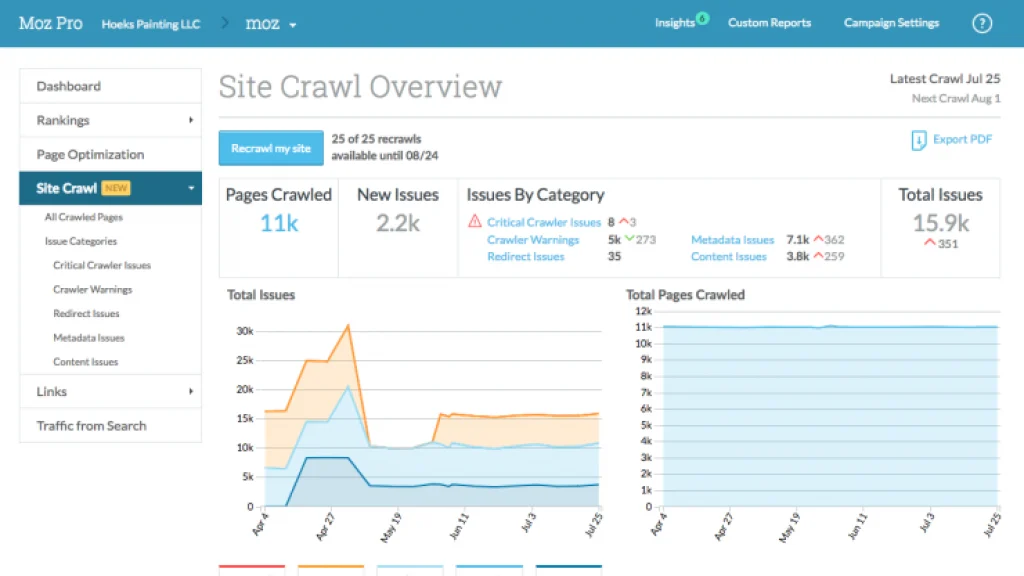 Here's how you can use Moz Pro's Website Crawling tool for your SEO project:
● Highlights technical SEO issues like response code errors, missing title tags, and faulty redirects
● It makes fixing issues easier with links to how-to guides and recommended fixes
● You can save time in identifying basic SEO issues and shows what to do to fix them
● Crawls big sites having a large number of pages and keeps track of new and recurring issues
● Uses charts to show the breakdown of SEO issues and discover improvement opportunities
● Allows for monitoring the impact of technical SEO issues on overall SEO performance
Moz Pro's Link Explorer tool:
Links play a crucial role in search engine ranking, and Moz Pro Campaign's Links section can aid in finding valuable prospects, planning a strong strategy, and monitoring progress. Moz Pro's Link Explorer lets you get an in-depth assessment of your website's backlink profile, so you know where to improve your entry links.
To start, go to the Links section in your campaign and view an overview of key link metrics and their comparison to competitors. The Domain Authority graph displays the DA of your tracked site for the past 12 months, and the Linking Root Domains graph shows the monthly total of links. The External Links graph shows your external link count, and the Total Links graph compares your total link count to competitors'. The Follow vs. Nofollow data displays the percentage of followed and "nofollow" links for internal and external links.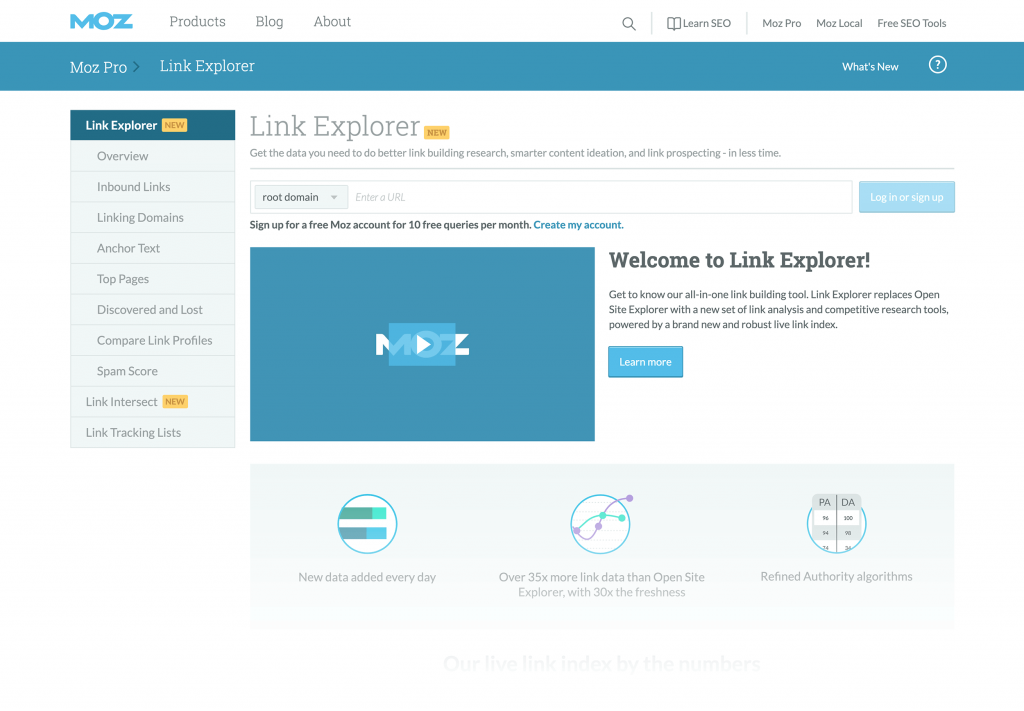 Here is what you can do using Moz's Link Explorer:
● Monitor inbound links to understand website ranking
● Compare competitors' link profiles
● Easily find and fix broken links
● Decrease spammy links and increase quality links
● Discover link-building opportunities with the Link Intersect tool
● Monitor gain/loss of links and view recent links by date


On-Page Optimization:
As a comprehensive SEO solution, Moz Pro helps businesses and individuals improve their website's search engine rankings and drive more organic traffic.
One of the standout features of Moz Pro is its on-page optimization tool, which is crucial for a positive user experience and higher search engine rankings. The tool provides step-by-step guidance for optimizing your page content, Simply enter a keyword and page combination, and you'll receive a list of tailored recommendations for improvement.

Moz Pro also helps quickly identify improvement opportunities by sorting pages based on their Page Optimization Score, which rates the optimization level for each page's target keyword(s). This feature allowed me to prioritize my optimization efforts and make the biggest impact on my rankings.
In addition, Moz Pro provides content suggestions that give me ideas from a list of similar topics from top-ranking sites, sorted by relevance to my keyword. This helped ensure that my pages were optimized for the right keywords and relevant topics.
Here is what you can do using Moz's content optimization:
● Get a step-by-step guide for optimizing page content, including a prioritized list of recommendations
● You can quickly identify improvement opportunities through the Page Optimization Score system
● Use the content suggestions from top-ranking sites, ensuring optimization for the right keywords and relevant topics.
● Take advantage of the instant audit of on-page SEO that provides valuable insights into the strengths and weaknesses of content.


Reporting Tools:
Reporting and tracking are two of the biggest headaches for SEO professionals, and I expected Moz Pro to perform well in them. And I was not disappointed, as I found Moz Pro's reporting features more than satisfactory.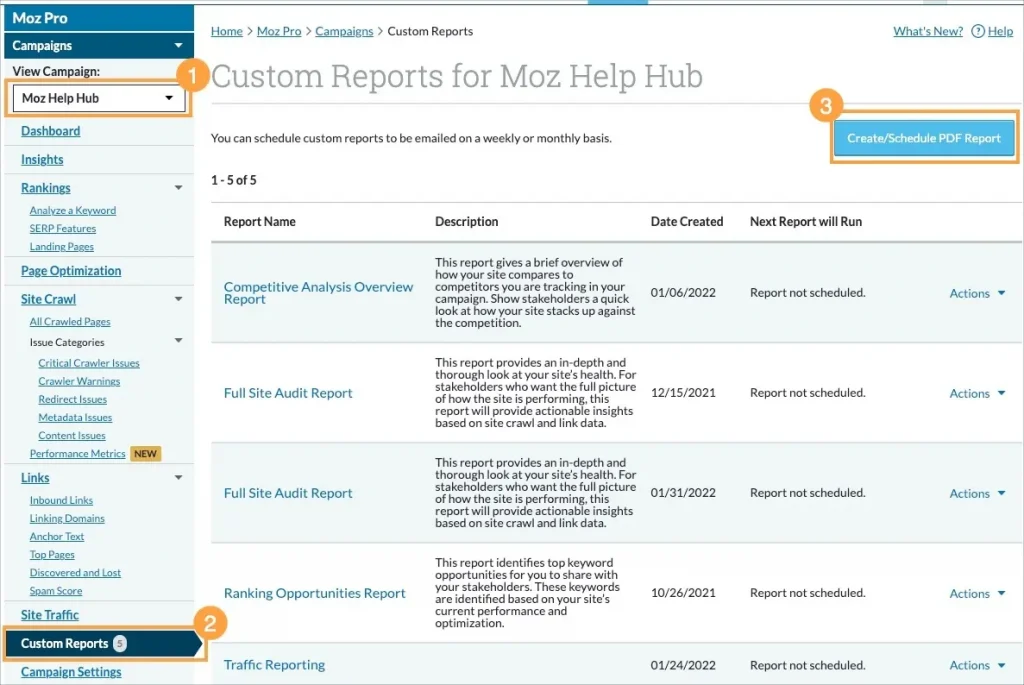 As a user, you can easily present the progress and impact of my efforts to different stakeholders. You will not have any issues, whether it is a quick snapshot of results or a detailed report; Moz Pro offers a range of options to choose from. You can even run, and export reports in PDF or CSV format, covering various aspects of my website's search rankings, links, site crawl data, and competition.
The reporting feature in Moz Pro also offers customization options. You can brand the reports with a logo and add notes and observations to the charts and graphs. More importantly, scheduling reports enable users to send reports automatically, which saves time and adds convenience. 
Additionally, you can also choose from one of Moz Pro's templates, which are clean and comprehensive, to share compelling data with stakeholders quickly. And trust me, all of these issues are handy in the daily routine of digital markets, making life easier for them, as I experienced in my testing. 


Moz Pro Pricing:
Moz Pro provides various pricing options to meet the varying requirements of various businesses and individuals. The standard plan, the lowest in terms of pricing and the most popular option, begins at $99 per month.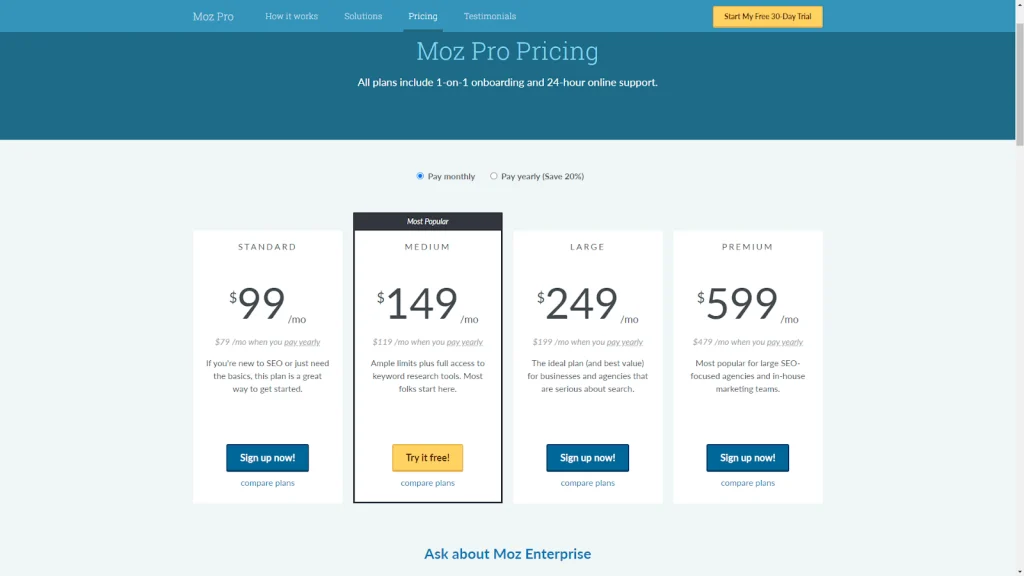 For those just getting started with SEO, this plan offers a variety of fundamental features and functionalities. The large plan, which costs $299 per month, offers more features and capabilities for more experienced users than the medium plan, which costs $179. For businesses and individuals with extensive SEO needs, the premium plan, which costs $599/monthly, is the top-tier option and offers the highest level of services and features.
All Moz Pro plans come with MozBar Premium, a powerful SEO toolbar for Google Chrome that allows users to research on-page elements of websites and search engine result pages. With Moz Pro, you can track keywords across multiple search engines, including Google US and International, Google Mobile, Yahoo, and Bing.
The platform also provides helpful tips and recommendations for content based on target keywords and top-priority site issues that need to be fixed.
Given that it directly competes with well-known companies like Semrush and Ahref, I would say that pricing was about average; I didn't anticipate it to be inexpensive. 

Moz Pro Alternatives:
As it is clear, I like Moz Pro's overall capabilities and ease of use. However, it is not the only capable SEO tool on the market. Besides it, Ahrefs, SEMrush, and SpyFu are also popular SEO tools with similar features. However, they differ in pricing, ease of use, and specific features, and here is what I feel about their comparison.
Comparing Moz Pro and Ahrefs: According to my experience, Ahrefs is a more comprehensive SEO tool and offers more in-depth backlink analysis. However, Moz Pro offers a more user-friendly interface and is better suited for smaller businesses or individuals. Moz Pro and Ahrefs are relatively expensive, with Ahrefs being on the higher end of the pricing spectrum.
Moz Pro and SEMrush comparison:  SEMrush is a more comprehensive digital marketing tool that offers SEO and PPC features. However, Moz Pro is more focused on SEO and is generally considered easier to use. Moz Pro and SEMrush, are both relatively expensive, with SEMrush being on the higher end of the pricing spectrum.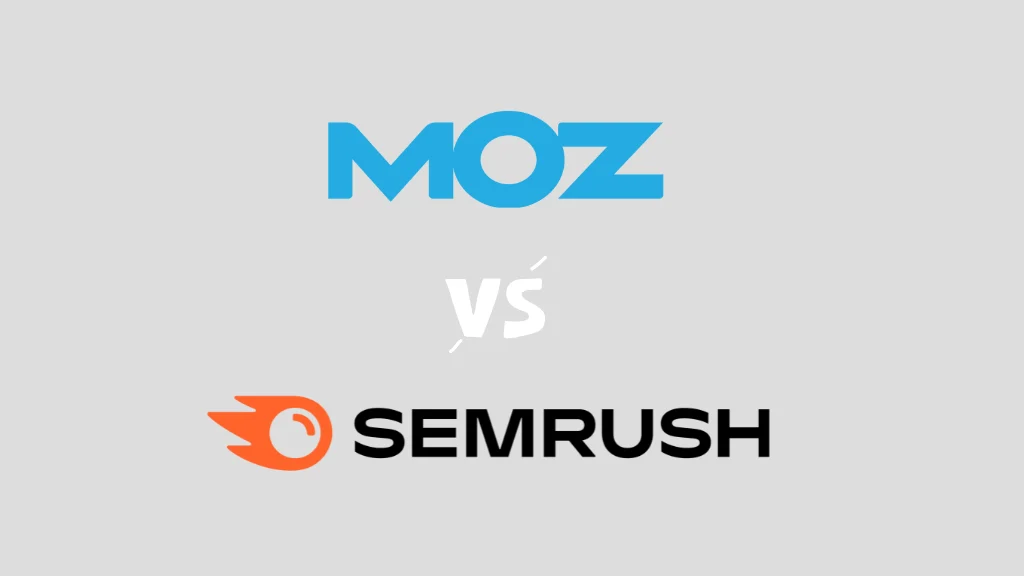 Moz Pro and SpyFu comparison: When comparing these two, SpyFu offers more in-depth keyword research and PPC analysis. Moz Pro is generally easier and better suited for smaller businesses or individuals in my view. SpyFu is less expensive than Moz Pro, making it a better option for businesses on a budget.
For customer support, Moz Pro provides a comprehensive knowledge base and a community forum, making finding solutions to frequently asked questions simple. Additionally helpful and responsive, the support staff provides phone and email support.
Ahrefs also has a comprehensive knowledge base and community forum, but their support team is less responsive than Moz Pros. Email support is available, but there is no phone support, which is also not available on Moz.
SEMrush offers a comprehensive knowledge base, a community forum, and email support. Phone support is unavailable, but their support team is responsive and helpful.
SpyFu offers email support and a comprehensive knowledge base, but their community forum is not as active as the others. The support team is responsive, but phone support is not available.
My personal use of all four tools has led me to conclude that Moz Pro offers average support in availability and responsiveness, and the same is true with most other competitors. 
However, each of these premium SEO tools has advantages and disadvantages of its own, so it's crucial to consider your unique requirements and pick the one that fits your needs.


Customer Support Review:
Customer support is where brands frequently try to save money or are relaxed, which is a big mistake since it is crucial to develop trust with users. I would not say that Moz fares poorly in it, but you cannot call it top-notch. The main reason is that it lacks real-time chat or phone support options. But everything's not lost here, as if you require assistance or have a question, Moz Pro offers 24-hour online support from real people.
 I sent 2-3 test emails with some queries and received a reply, which was a good part. However, I wish the real-time chat option was there in Moz Pro. 
Additionally, if you're using this platform and need assistance, don't forget to check out the Q&A forum offered there. It is one of the platform's most distinctive features, consisting of a community of Moz Associates and SEO experts worldwide. This enables users to interact with other SEO experts, share ideas, and benefit from one another.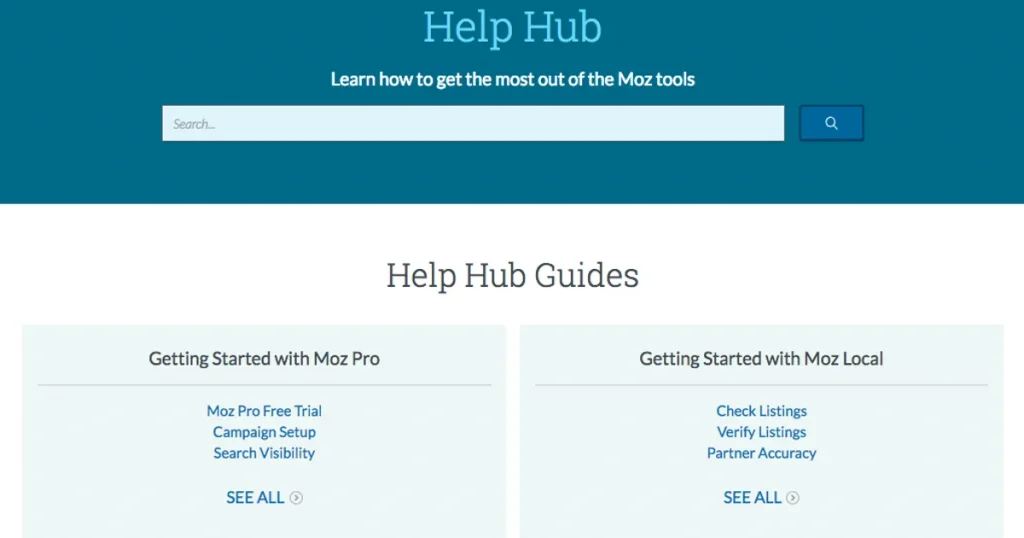 Furthermore, Moz Pro has a Help Hub that is a comprehensive source of knowledge about typical workflows and troubleshooting issues. It provides instructions on making the most of the company's tools. This hub acts as a one-stop shop for users looking to advance their knowledge, solve their queries, and even elevate their abilities in SEO.
To sum up, Moz Pro offers various support and help services created to satisfy the various needs of its client, but it lacks phone support or real-time chat, which could have made it a complete tool. 


Final Thoughts:
In conclusion, many digital marketers favor Moz Pro as an SEO platform because it has everything a digital marketer might need, and my experience wasn't much different.
As stated in this post, this all-inclusive SEO solution platform tool includes technical SEO, keyword research, content optimization, link building, and site auditing. So, you don't have to look for or buy a subscription to any other tool. But you would surely wish it was more economical than its current pricing. 
As I have said many times, in this blog, due to its emphasis on in-depth SEO and potent features, it's an excellent choice for small businesses looking for an all-in-one solution. It is easy to recommend due to its user-friendly interface and accessibility to novice and experienced users.
If asked what the biggest USP of Moz Pro is, I would say its keyword research capabilities, content suggestions, and optimization. It became evident during my use of this tool that it stands out as a must-have tool for anyone looking to increase organic traffic and search engine rankings because of its on-page SEO audit, which enables users to identify content optimization opportunities and make informed decisions quickly. The keyword research tool generates more than enough variation, and numerous features make it simple to track the keywords. 
In conclusion, choosing a one-size-fits-all SEO tool involves many other factors, such as needs, budget, and personal preferences. But Moz's SEO tool should certainly be on your radar if you are looking for a paid SEO tool that can perform these tasks proficiently without any gimmick features. 


Frequently Asked Questions:
Q1: What is Moz Pro?
Answer: Moz Pro is a set of SEO tools designed to enhance website search engine rankings, increase organic traffic, and assess the impact of SEO efforts.
Q2. How does Moz Pro aid with SEO?
Ans: Moz Pro offers a variety of tools and functions to optimize website content and structure, monitor search engine rankings, and follow the progress of SEO efforts. It also offers valuable advice and suggestions to improve website performance and visibility in search results.
Q3. What are the key features of Moz Pro?
Ans: Some of the key features include keyword research, site audits, backlink analysis, ranking tracking, and customized reports and dashboards.
Q4. Is Moz Pro suitable for both novice and experienced SEOs?
Ans: Yes, it caters to both beginner and advanced SEOs with its comprehensive set of SEO tools that can be tailored to meet individual needs.
Q5. How does Moz Pro compare to other SEO tools?
Ans: It is a leading SEO tool with a comprehensive suite of tools and resources well-regarded by SEO professionals and businesses. Compared to other SEO tools, Moz Pro is renowned for its powerful features, simplicity of use, and dependable customer support.
Q6. What options are there for Moz Pro pricing?
Ans: According to the user's needs and the website's size, it offers different pricing options starting at $99 per month. However, a free trial option is also available for users looking to try this SEO platform before buying a paid plan.
Q7. How does Moz Pro's support compare to its competitors'?
Ans:  Customer support is a crucial aspect that influences the customers' buying decisions, and it is recognized for offering exceptional customer support via 24-hour online support through email, a Q&A forum, and a Help Hub. The support team is highly responsive and knowledgeable, providing users with the help they need to maximize their Moz Pro account.
Q8. Can Moz Pro be integrated with other tools and platforms for a complete SEO strategy?
Ans: Yes, Moz Pro can be integrated with other tools and platforms, such as Google Analytics, Google Search Console, and Google Sheets. This allows users to streamline their SEO efforts and access a more comprehensive view of their website's performance and progress.