Why trust LearnDash? A Comprehensive LearnDash Review!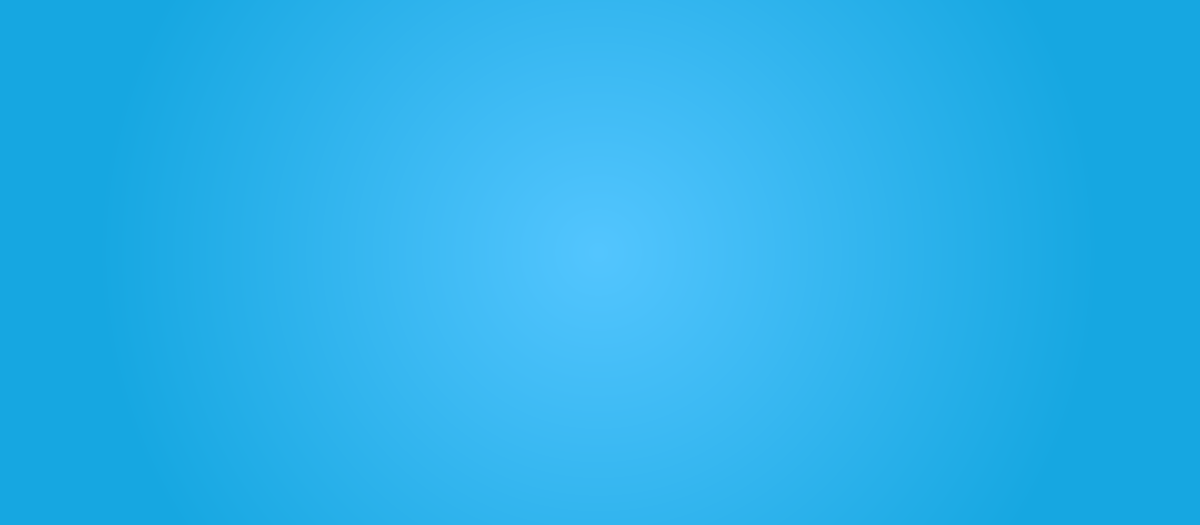 Why trust LearnDash? A Comprehensive LearnDash Review!
LearnDash is one of the most popular LMS (Learning Management System) on the market. It's used by big names like Harvard and Stanford, and it's trusted by educators all over the world. But what makes LearnDash so special? And is it really the best LMS for your needs?
Many people who are looking for an LMS ask me, "Is LearnDash good?" since I have used other platforms such as Canvas, Moodle, Schoology, and Blackboard. I have also used other popular LMSs such as Kajabi and Teachable, so I can give you an honest, unbiased, authoritative answer.
Please know that before writing this review, I spent more than 2 weeks with LearnDash, and this review is a comprehensive one. I'll cover everything from the plugin's features to its price to its customer support. Moreover, I will be discussing the features, the good, the bad, and the reason I recommend it. 
Hopefully, by the end of this review, you'll know everything you need to know about LearnDash and whether or not it's the right LMS plugin for you.
What is LearnDash?
As mentioned before, LearnDash is one of the most popular WordPress LMS plugins on the market. It's used by big names like Harvard and National Geographic, and it has some impressive features. However, it's also one of the most expensive LMS plugins, so it's important to make sure it's the right fit for your needs before you purchase it.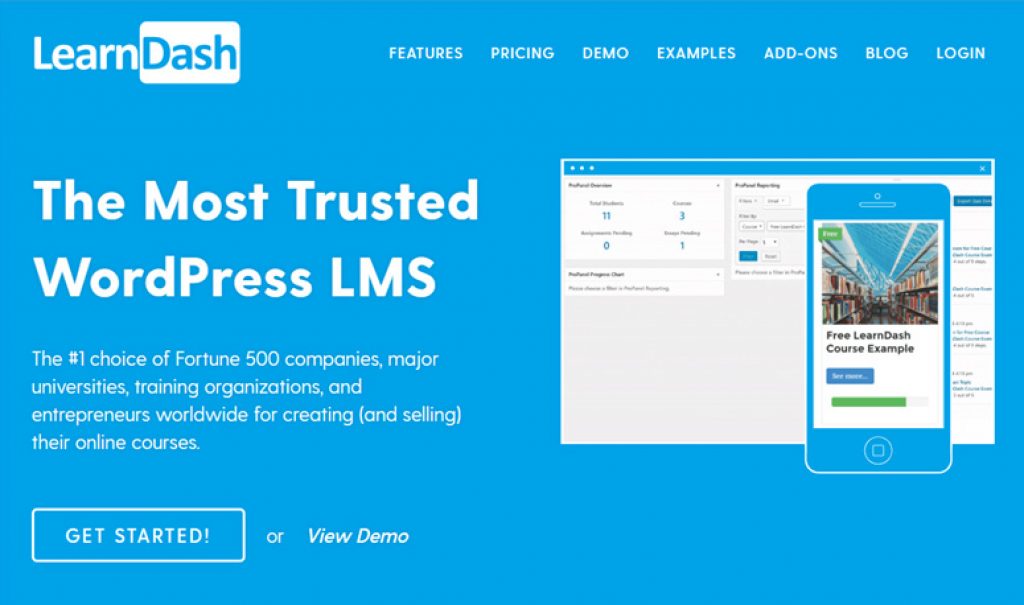 LearnDash is made for non-tech people and is very user-friendly. I have never used WordPress before, and I had no trouble using this plugin. Granted, I did have to watch some YouTube tutorials to get started, but that was mostly because I was not familiar with WordPress. Overall, I found the plugin very easy to use.


Why do you need LearnDash?
Before I get started with my review of LearnDash, you must be thinking: why and who needs LearnDash in WordPress?
LearnDash is for anyone who needs to create, offer, and manage online courses. This includes both individuals and organizations. If you need to create an online course and earn money, then LearnDash is certainly a good option for you.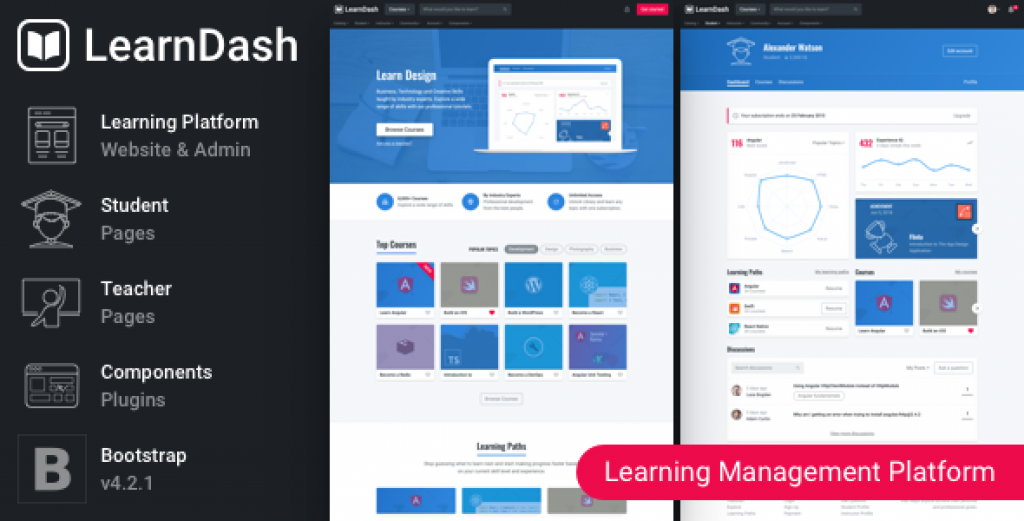 Here are a few reasons you might need LearnDash in WordPress. First, it includes features like course creation, student management, quiz creation, and more. Second, if you simply want to create courses for your personal use, LearnDash can help you do that as well. You can use it to create courses for your employees, customers, or even just for yourself. And third, if you're looking for a way to manage and deliver courses on your WordPress site to students globally by integrating payment options., marketing extensions, and even issuing certificates, you can do it there. 

Summary of Pros and Cons
If you don't have the time to read the entire review, don't worry! Here are the pros and cons of LearnDash that will let you know where it shines and where it lacks, per my observation.
Pros of Learn Dash:
1. LearnDash is simple to use, and anyone with no prior experience can create a course in a matter of minutes.
2. I find it adaptable; you can sell courses separately or in packages, and you can also make courses available for free or create a learning platform with a subscription fee.
3. It provides the Vibrant Third-Party Extension Marketplace for several functions, including payment, sales funnel, and analysis, among others. 
4. LearnDash has the benefit of being dependable and stable because it has been around for a long time and is trusted by some of the biggest names in online education.
5. I discovered that LearnDash's entire ecosystem has excellent features. Quizzes, tracking of user progress, and email notifications are some of the most well-liked features.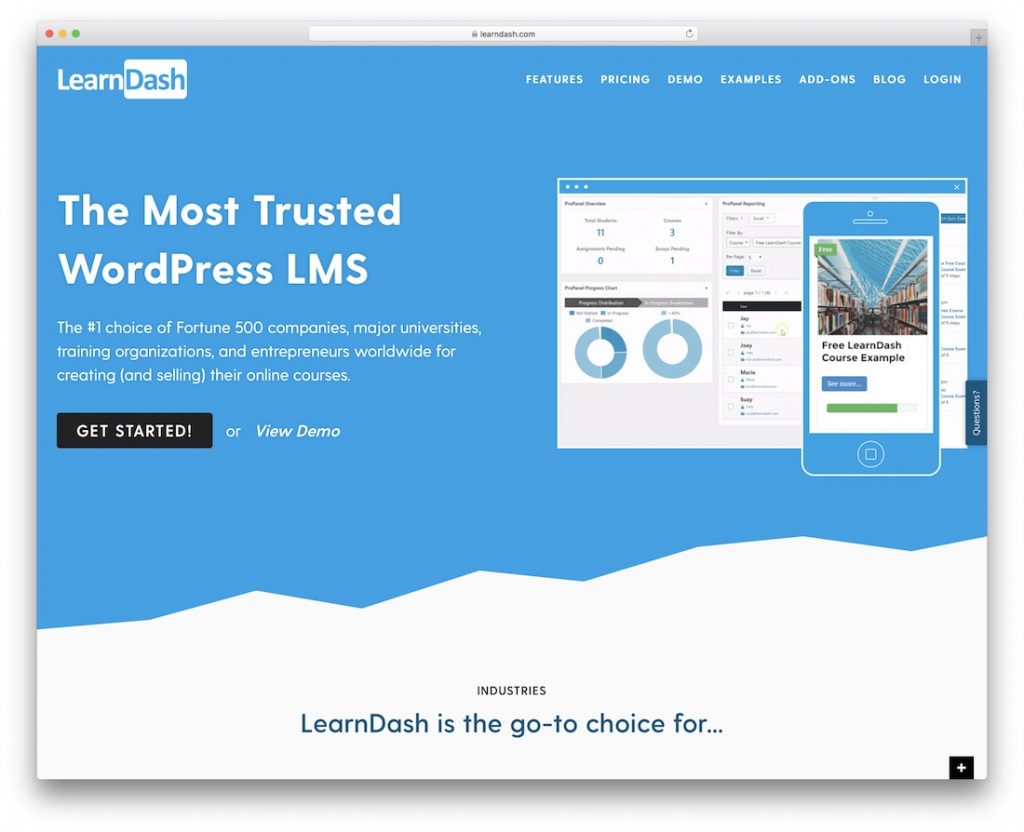 Cons of LearnDash:
While it is a powerful tool, it is not without its drawbacks. Below are five potential cons of using LearnDash to create your online courses.
1. LearnDash can be expensive in comparison to other competitors. If you want to use all of the features of LearnDash, you will need to purchase the pro version, which costs $199.
2. Being a power user with prior experience using Kajabi, Teachable, and many other course builders, I had no trouble making the most of it, but it's clear that it's not as user-friendly as some other platforms for creating courses. If you are not comfortable working with WordPress, you may find LearnDash difficult to use.
3. Since LearnDash works with WordPress, and because WordPress page builders can have so many other plug-ins and extensions, it can confuse the user's mind.
4. The fact that it has limited built-in payment options is one of the most widely acknowledged drawbacks of the plugin.


Easy to Use:
If you're familiar with WordPress, then adding LearnDash can be easy. The configuration process is similar to standard WordPress configurations. 
To create a new course in the LearnDash LMS plug-in, you click on the Courses section, then Add New. You will realize that it feels just the same as adding a new page or blog post to WordPress.
One of the first things you will like about LearnDash is that it has a drag-and-drop course builder that makes the task of creating any course seem like a piece of cake.
The "Learn Dash – plugin on the site" will add a new "LMS" section to your dashboard menu after it has been installed. You can find it under the settings portion, and it is a place where you can see several other components of the LearnDash plug-in such as reports, assignments, certificates, courses, and lessons.
To take a step towards creating a new course, you need to click on the "add new" option after clicking on the "courses" section. After this, all the steps are very easy to follow, and you can add different types of course material as per your preference, such as documents, downloads, and videos.
Since one doesn't need to know any kind of coding and combines it with the easy editing features available on LearnDash the users feel at home and they can go ahead to course building and create courses with creativity.

Course building(How to build a course on LearnDash):
LearnDash's course builder has been created to be easy and intuitive for the user. Since I have experience using other course builders, I did not face any issues.
 Moreover, if I may put myself in the shoes of a novice, I can imagine this course builder fulfilling its aim to help users create engaging, modern-looking courses with ease and pace.
How to access the course builder?
To get into the course builder, there few ways:
For Existing users,
In case you have already created a course, follow these steps:
Go to LearnDash – and then a course.
Hover your mouse over the existing course.
Tap on the builder link.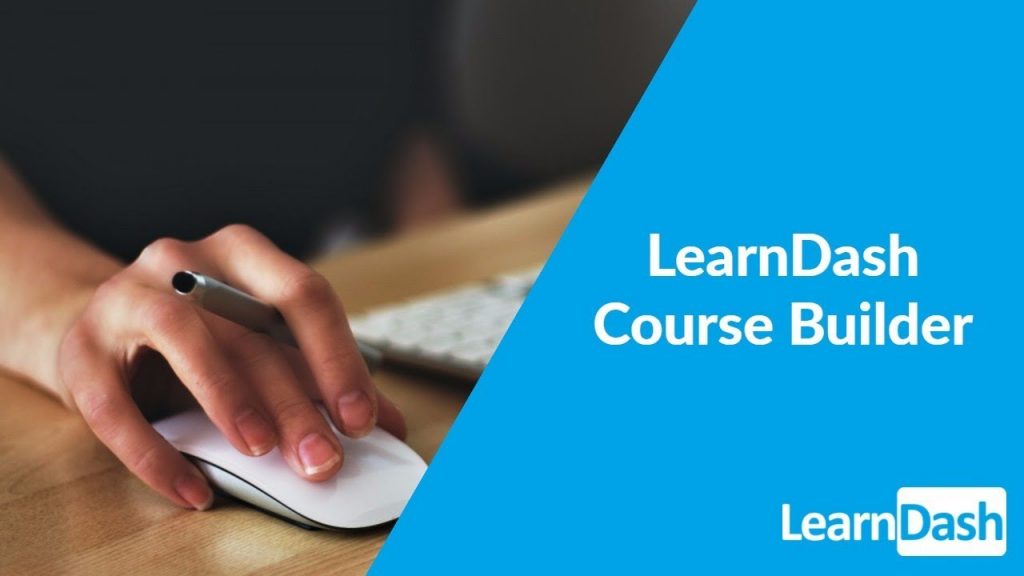 For New Users,
It is very easy to access the course builder in LearnDash. 
Go to LearnDAsh – LMS, then courses. You will see add your first-course button and you can click on it to create your first course.
After giving your course a name and a description, you can go to the tabs to set up different aspects of your course, such as section lessons, content, and quizzes.
How to edit a lesson in LearnDash Builder?
Editing is easy on LearnDash. Just hover your mouse over a particle lesson and you will find an edit link. Clicking on this editing link will open up a new page where a user can change the content and make other changes as per the requirement.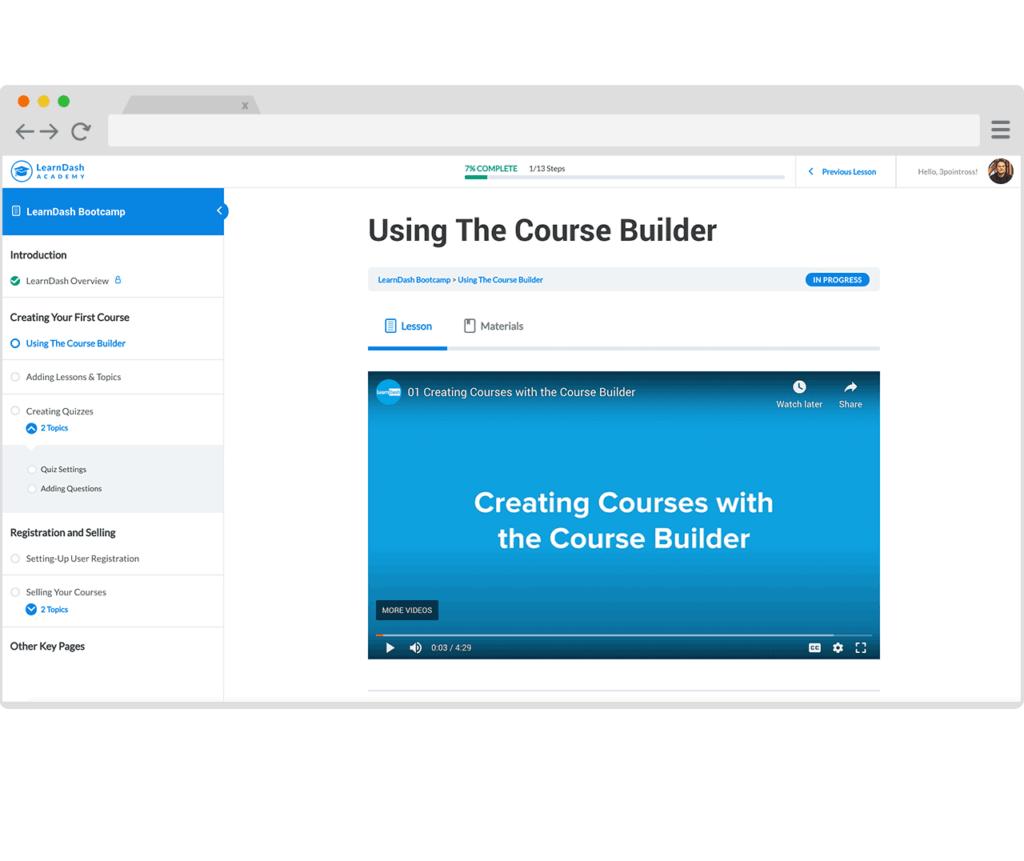 Designing core pages and installing Elementor:
The purpose of LearnDash is not only to create courses but also to create a full flash website that has home, about, and contact pages.
Users can feel satisfied with this by installing the Elementor plugin, which is a well-known drag-and-drop page builder and very easy to install. The other option is also available, like Divi; however, since I am familiar with using Elementor, I opted for this one.
Installing Elementor:
It is very simple to add Elementor to WordPress; all you need to do is visit the plugins page and perform a search for Elementor. 
Choose Elementor and launch it to create a WordPress page. Thereafter, choose Elementor.
Using Elementor is not hard and you can use it to create different pages related to your overall courses in any shape such as a homepage about page contact page block page etc.
You can see how the functionality of WordPress comes into play and makes life very easy for users looking to create courses using the LearnDash plugin.
Overall, the ease of use is the USP of LearnDash, and creating courses is very easy and doesn't require any high-level technical knowledge or skill to perform it. In nutshell, I will rate LearnDash as one of the easiest course builders I have ever used as a professional.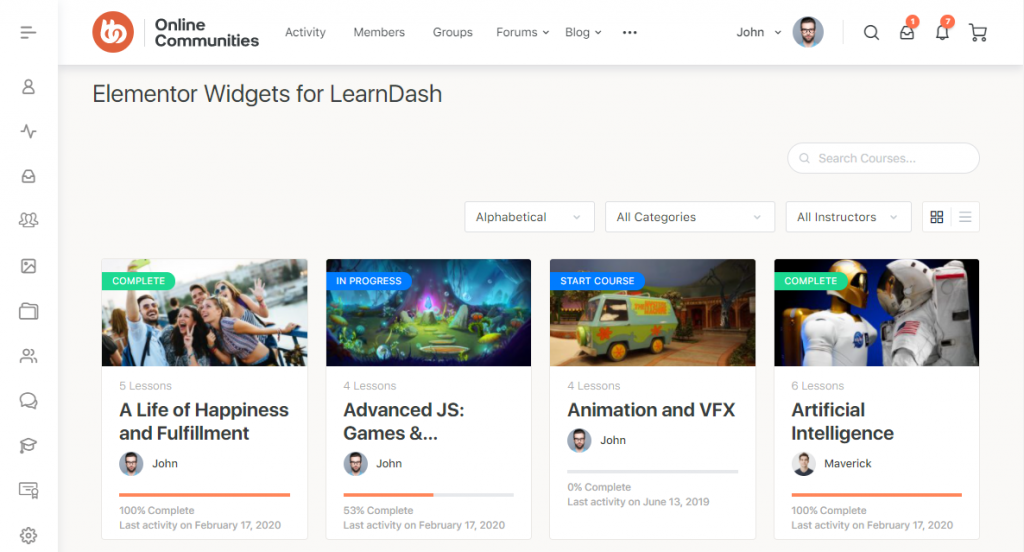 LearnDash Features:
There has always been an issue in the online teaching and training realm about keeping learners engaged during the course. As per many studies, more than 90% of the students who enroll in online courses tend to leave the course in between. Here, any element that can help keep people engaged is welcomed. And there are three features of LearnDash together that I love and these are new features too. 

1. Badges & Certificates: I can give out official certificates using badges and certificates based on quiz results, groups of those results, finishing a course, or both!
2. Discussion Forums: It is yet another element of Learn Dash that works wonders to increase students' interest in the subject. It encourages conversation and healthy analysis among learners by adding course-specific discussion forums.

3. Course Points: One special aspect of LearnDASH is course points, which are crucial for motivating students. By doing this, instructors can reward students with points as they finish lessons and grant access to new material.
Bundle Courses: Another new feature of LarnDash is available in the course builder. It allows the course creator and seller to sell more than one course together to students. It is really a handy feature, and I can see it being useful for course sales and promotions.
More importantly, it allows running flash sales that give customers access to more than one course, or give customers a discount if they purchase all the courses instead of one by one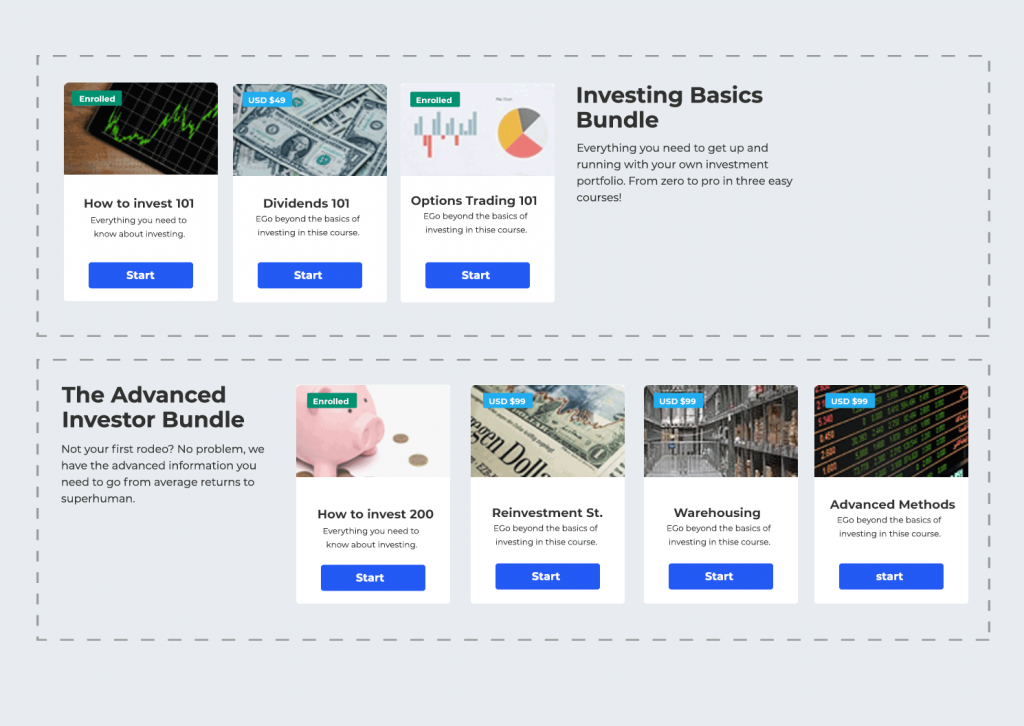 Which particular Feature Stands Out In LearnDash:
The one feature that I like is creating a course from an online video from popular platforms like Youtube, Vimeo, and Wistia Project URL.
This feature is available under the LearnDash LMS. Just click on "courses" in the LeanDash LMS and create a course from the video playlist option.
Once you click on this option, you will have access to a section where you can use a Vimeo showcase, YouTube channel, or Wistia project URL to create a full-fledged course. 
Take an example where you have five videos in your YouTube playlist. Now, what you need to do is copy the URLs of all the YouTube videos that you have one by one and paste them into the "Create a course from a video playlist", a field in WordPress.
With this feature, LearnDash will pull out information from descriptions and titles from the source videos and create video lessons that are engaging and interactive. Another great thing about this option is that you can use the access restriction option like open, by use, recurring, close, etc. Moreover, you can also fit a parameter on how the user will interact with the course by selecting either the linear or free-form option.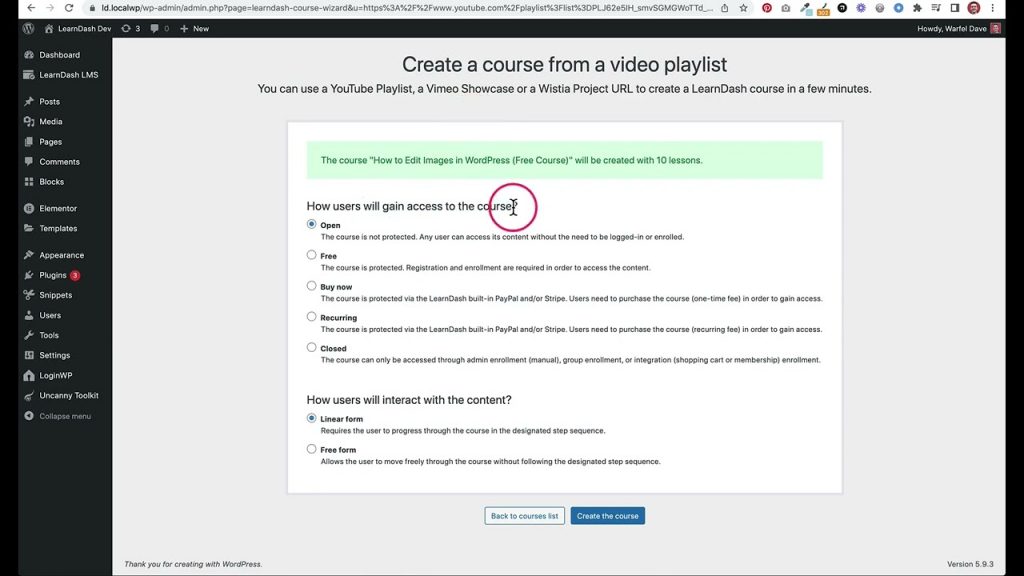 The core of LearnDash features that you will love:
The visual course builder is amazing 
Being in the course industry, I know that not every content creator or course builder professional is going to be skilled in coding. Using this LMS plugging with integrated drag and drop was a breeze.
Moreover, adding new lessons, quizzes, and topics right within the course builder makes it very easy to complete all the tasks quickly.
Multiple third-party adds-on are really good
Indeed, the LearnDash plug-in doesn't have all the functionalities inbuilt to create attractive course pages, along with functionalities related to payments and editing one may )desire. However, at the same time, it shines with the help of both third-party and official integrations available for users. And these integrations are not mediocre-level add-ons.
With the aid of these integrations, several things improve or perform at the expected level. For example, the system does not support many payment gateways. However, users can use commerce and accept payments from learners from anywhere in the world
Moreover, I came across many integrations in WordPress available to integrate with London that can automate many tasks and make life easy for both the course and the course providers.
One such example is WP webhooks. This particular third-party integration can complete many tasks, such as automatically completing the course and enrolling the users in a new call once they pass a certain quiz. Another example is that they can add a learner to a new course when they complete the existing one.
During my use, I came across so many automation tools available on LearnDash that made me smile. However, at the same time, it can confuse the mind of course builders if they try to use so many of these functionalities to make their courses super cool. Assuredly, this is the strength of LearnDash that so many integrations are available for the course creators, but at the same time, this is also its Achille heels
However, on the positive side, the Learndash course content is secure, meaning only enrolled students have access to the material, and the administrator can designate specific dates for particular classes to go live, this is otherwise popular as "drip-feed lessons." Other major features for LearnDash LMS include templates for quizzes, email notifications, certifications, badges to reward students, and free integrations with other programs.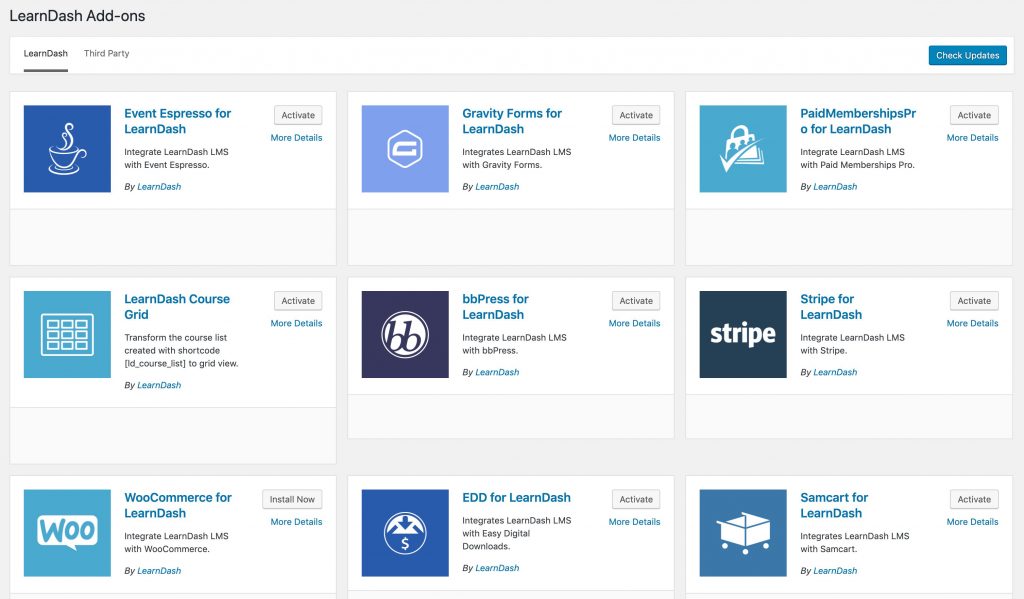 Reporting On LearnDash:
The Reports for LearnDash plugin provides you with the ability to easily understand and analyze learner data with multiple types of reports. I found the dashboard helpful since it t gives you a graphical overview of your learner and course performance at a glance. You can also drill down into courses, learners, and quizzes with detailed reports. The Reports for LearnDash plugin gives you the ability to easily understand and analyze learner data with the following reports: 
● All Course Progress Summary,
● Course Progress, Lesson/Topic Progress, Quiz Performance, and
● Learner Progress.
● And More.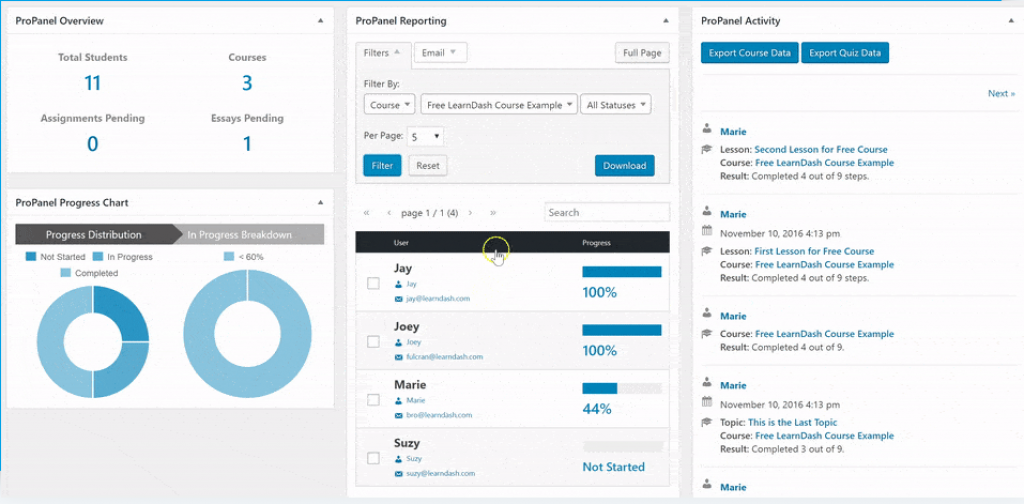 LearnDash Integrations:
 I have already touched upon the immense capabilities of LearnDash in terms of third-party integrations. Again, as a content creator or course teacher, you would want to add extra functionality to your online courses. During my use of the LearnDash plugin, I explored the options that are available as add-ons with this plug-in. There are so many options available to make the course stand out, and the most noticeable ones are Woo-Commerce, glass room for Learndash, tripod integration, stride gate integration, Zapier, and more.

Since many functions in the official bundled plug-in are very basic, third-party integrations are very important. For example, LearnDash only offers paper support for payments; however, with the help of Stripe and WooCommerce, ThriveCart allows users to benefit from and receive payments from almost all places globally.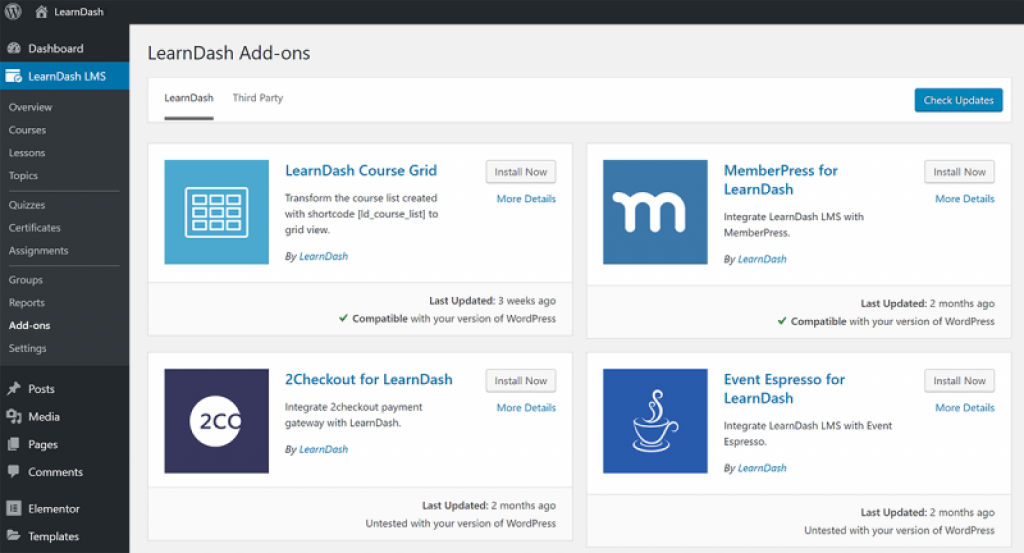 Benefits of LearnDash: 
 According to my personal experience with LearnDash, I have indeed found it to be a powerful and flexible tool. Here are the benefits of using LearnDash that make it a great tool for creating courses.
1. Ease of Use: The interface is clean and easy to use. You can easily create and manage your courses with Learndash.
2. User Management: You can manage your users and courses with ease. You can also create groups and set permissions.
3. Reporting: Learndash provides detailed reports of your courses and students. This helps you to track the progress and performance of your courses.
4. Gamification: You can gamify your courses to make them more engaging for your students. Learndash provides features such as badges and points to make your courses more fun.
5. Certification: You can offer certificates for your courses. This feature helps to add value to your courses and makes them more credible.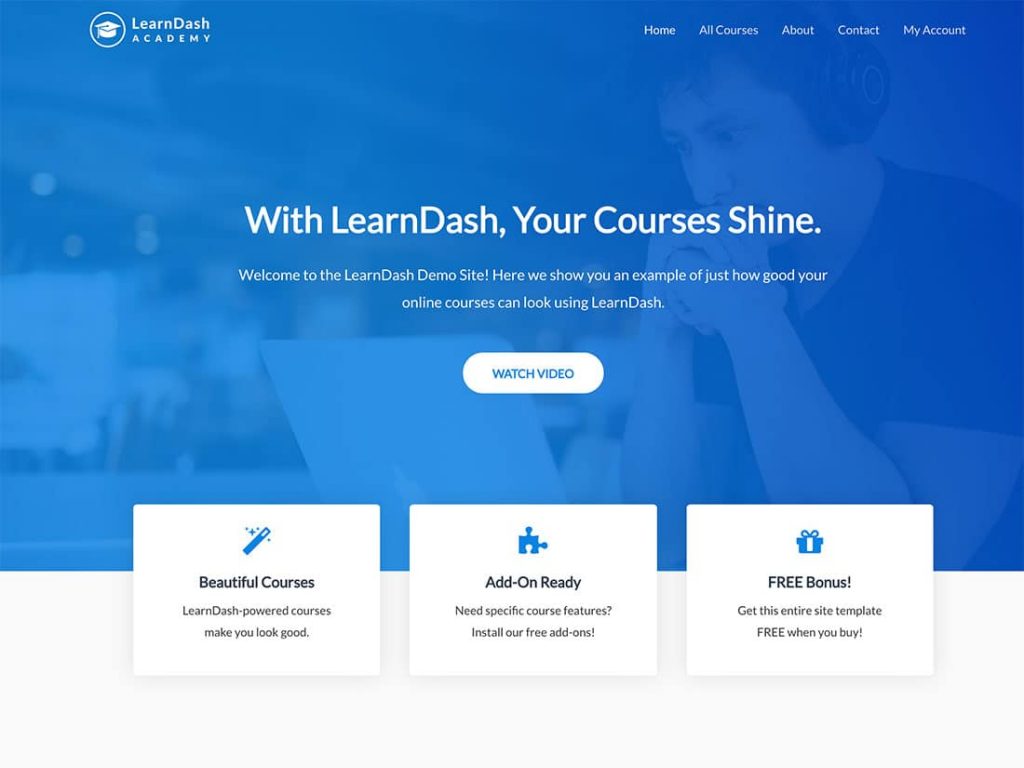 Areas for Improvement:
Users will realize that LearnDash implies that this plugin is really strong when it comes to functionality and editing capabilities. However, they are two aspects where it can improve in my view are:

1. No official mobile application: The functionality to access the courses and even complete them on mobile is one feature that is very useful, not only from the learner's point of view but also from the content creator's point of view as well.
LearnDash doesn't offer any official mobile applications for courses. I like that users now have the option to use third-party integration, such as the app pressure tool, to create native mobile applications that a user can utilize. However, since there is no official universal application, it seems like a big drawback when you compare it to something like Teachable.
When I used Teachable, it was a blessing that all of my students could access the course content using their official applications. There are lots of students who depend on mobile devices to access courses. Having the official application given by the platform itself was a great benefit while using Teachable, and I do believe that it should come out with an official application because it will make its ecosystem more polished and complete.

 2. Too much reliance on third-party add on and lack of marketing features: One of the potential drawbacks of using LearnDash is its reliance on third-party add-ons and lack of built-in marketing features. While LearnDash is a powerful learning management system, it doesn't come with all the bells and whistles that some other LMSs have. This means that if you're looking for features like automatic email marketing or detailed course reporting, you'll need to find a third-party add-on or integrations to get the job done.
 Additionally, LearnDash doesn't have as many built-in marketing features as some other LMSs. This means that if you're looking to promote your courses and drive sales, you'll need to get a bit creative with your marketing strategy.


LearnDash Pricing:
The pricing for LearnDash packages varies depending on the option chosen. Having used LearnDash for a few months now, I believe that the pricing is reasonable given the features and benefits it offers. There are three plans on offer from LearnDash:
$199 per year/1 site 
$399 per year/10 site
$799 per year/Unlimited sites 
The one-time payment of $199 for the plugin is not too expensive, especially when compared to other learning management system (LMS) options out there. The most affordable package, which costs $199, allows users to create as many courses as they desire for as many members.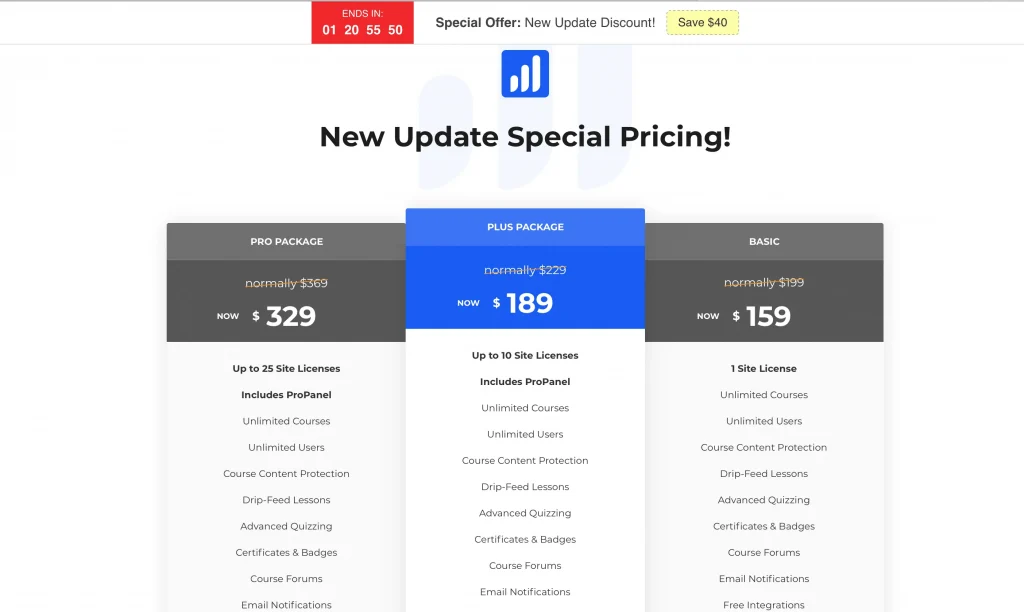 The other two plans, $399 and $799, only vary in terms of the number of sites the users can use the subscription for. By buying a subscription for $399/ yearly the user can use the plugin on a maximum of 10 sites and with $799, you can use the plugin for unlimited sites respectively.

Alternatives to LearnDash:
Like LearnDash, many other platforms are ideal for course businesses. Some other names are Kajabi, teachable, and Thinkific. LearnDash has the advantage of being a plugin for WordPress. WordPress is a platform that is advanced and offers many plugin extensions and option two to customize the pages as per the requirement. However, at the same time, it is also a drawback of the learn dash since users can become confused because of the abundance of options available to them.
In comparison to Kajabi, Learndash is cheaper since it offers $199 per license in comparison to Kajabi's $149 per month plan. LearnDash has more comprehensive course-building and student engagement tools than Kajabi; however, with Kajabi, users can access marketing tools. Learndash, at its core, does not have any tools to market the courses and relies on third-party tools.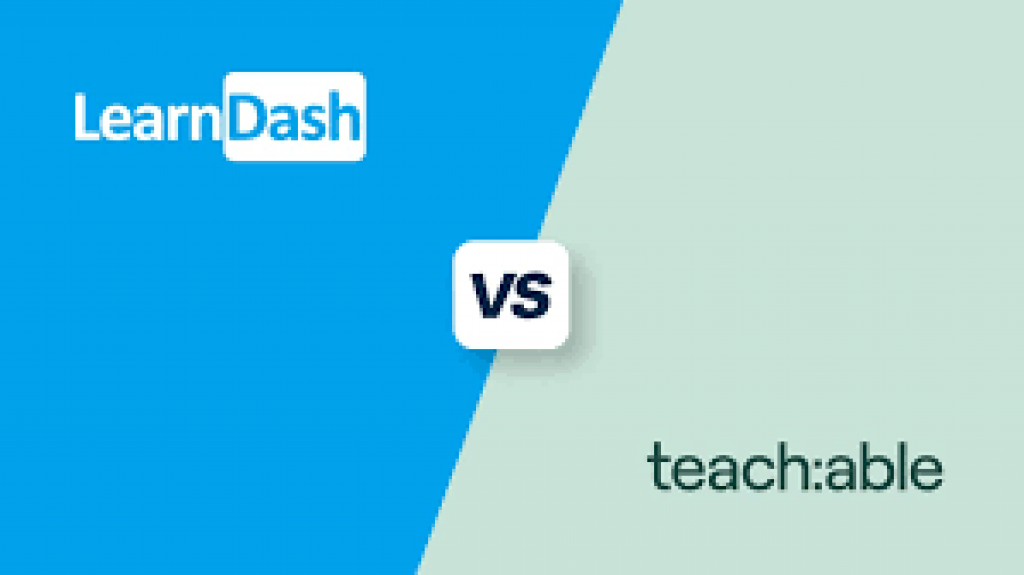 If you compare LearnDash in terms of website-building capabilities, it will be unfair to compare it with Teachable or Kajabi. The reason is that with only a workplace spark plug, in 8 minutes our user will need a self-hosted WordPress to use it.


Customer care:
Like many other course builders, LearnDash tries to make sure that all expected questions are answered in the help section. It calls it the "documentation" section. In case something is not right, you can raise a ticket. And I did raise a few tickets (3–4 tickets ), and each time I got the response within 4 hours, which is not bad, but what if someone gets struck somewhere and you know that there is no one on the chat or phone call, it can be a big issue. Another problem is that LearnDash support is not available around-the-clock, every day of the week.
As per their site, if any user has followed troubleshooting steps and still needs some help, then– the LearnDash Support Team is available Monday through Friday from 7 a.m. to 4 p.m. (EST only). It means if I come across an issue on Friday and generate a ticket, I might have to wait for 3 days, which is unacceptable. 
However, at the same time, there is enough helpful material that should help users find answers to all possible solutions for their issues. To resolve problems and advance their careers, LearnDash users can communicate with one another in the Official LearnDash Facebook Group. 
Additionally, LearnDash users who created the courses can access the LearnDash YouTube channel, which contains tutorials, advice, and educational webinars on LearnDash. They can also learn the latest information on WordPress and eLearning best practices for their online courses!

Final Thoughts:
After using LearnDash for a while now, I absolutely love it! The plugin is packed with awesome features and it is also very user-friendly. Compared to other competitors like Kajabi, I think Learndash is the better choice. It is also much more affordable( considering the features), which is a huge plus. 
Only LifterLMS comes close to competing with it in terms of functionality. When you only need basic courses, LifterLMS may be less expensive and more appropriate. LearnDash is a natural choice if you need intricate quiz functionality, adance function regarding videos, payment, and other sophisticated features.
In the end, for those looking to use WordPress to create online course content, I highly suggest LearnDash. No matter if you're a sole creator, a company looking for employee training options, or a reputable academic organization, this applies to you. Overall, I highly recommend Learndash to anyone looking for a great WordPress LMS plugin.

Frequently Asked Questions:
Q1. Does LearnDash offer a free version?
Ans: No, as of now, it doesn't offer a free version and is only available in the paid version. Though it does offer a 15 days refund guarantee if you are not satisfied.
Q2. Can I use LearnDash – LMS without having a license?
Ans: Yes, it is possible to keep on using this plugin even after the expiration of the license. You will not be receiving any support for updates from them. In short, it means that your course will continue to work but it may face compatibility issues in the future version of WordPress if the cause keeps on running without the updates released by the plug-in itself over the period.
 Q3. I hear LearnDash is an open-source plugin. Is it true?
Ans: Yes, you have heard it right, since it is a fully open-source plug-in. It is licensed under the GPL, just like other WordPress software, and users are free to modify and share the code if they feel like it without any restrictions.
Q4. Can I create full flash courses with the help of my YouTube videos on LeatnDash?
Ans: Yes, it allows you to create videos with the help of the option "create a video" via the playlist available under courses. You can use the URL of YouTube videos to create a course out of them.
Q5. What is Learndash suitable for?
Ans: Anyone who is looking to turn a WordPress site into a learning management system can use the LearnDash plugin. This fantastic plug-in can be used by businesses looking to create learning systems for their clients as well as creators who want to present their courses to the target audience.
Q6. Can I create gadgets and keyboard certificates and create quizzes with the help of LearnDash?
Ans: Yes it is very easy to create quiz badges and give out certificates via LearnDash.
Q7. I am confused about LeaenDaah. Is it a theme for WordPress, or is it a plug-in?
Ans: The long dress is not a theme of WordPress but it is a plug-in that opens up doors could you create great websites that work as a Learning management system?
Q8. Can I integrate SEO into LearnDash?
Ans: Yes, you can very much integrate SEO into LearnDash. You can use the SEO plugin called Yoast. Moreover, some other alternative options in the form of leggings are available, which you can use on your LMS web pages in LearnDash.
Q9. What is the lowest price to get a license for LearnDash?
Ans: At present, LearnDash offers the lowest license for $199 for 1 site.