Kartra Review: The Ultimate All In One Marketing Tool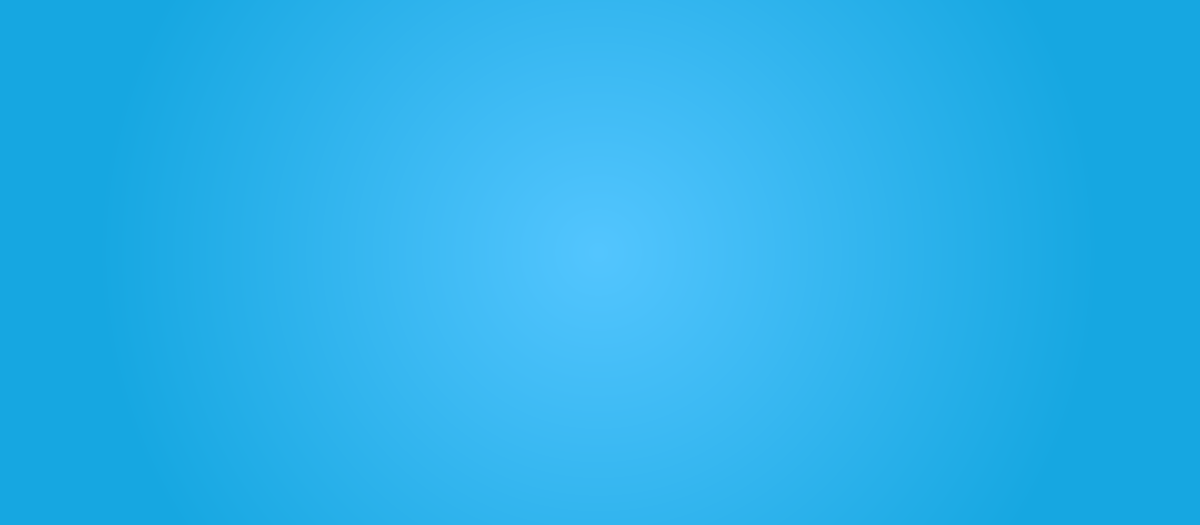 Kartra Review: The Ultimate All In One Marketing Tool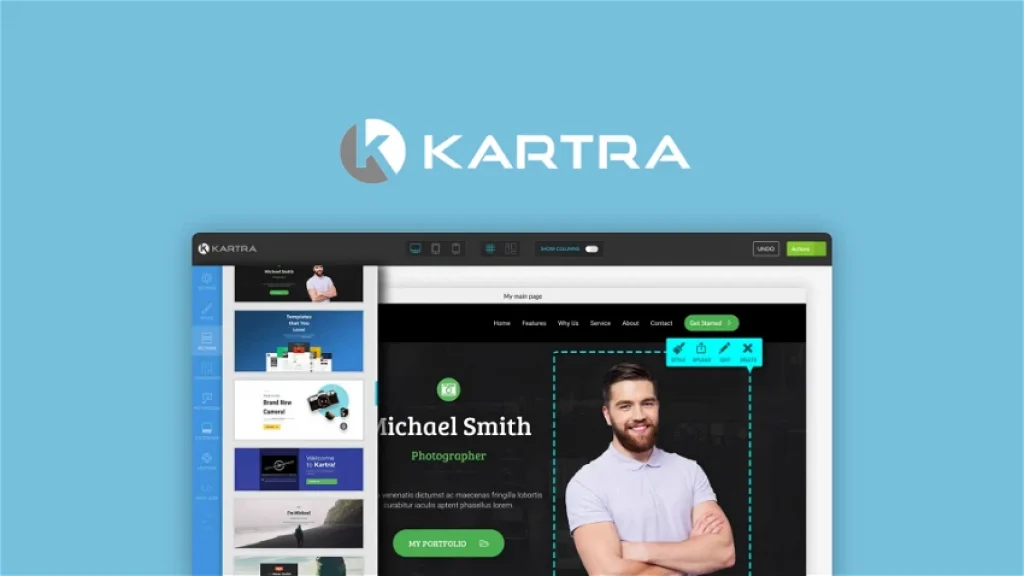 Are you creating an online business and considering your perfect partner? Do you want to make some additional money but lack the energy or time to leave your house? An effective sales funnel promotes growth. A source claims that 79% of marketing leads aren't ever turned into sales and that 68% of organizations have not created or tried to assess a sales funnel. Managing a business is difficult, and it sometimes feels like you're attempting to lift a mountain by yourself. This is one of life's unpleasant facts. You have several additional responsibilities, including those in marketing, operations, finances, human resource management, and other areas. Additionally, it appears like the mountain is always expanding. Your online store may fall in the search results if you're not attentive. And if that occurs, you won't be able to expand your company. I encountered these issues in my early career and have since learned a lot. Worry consumed me while I initially launched my online business, but subsequently, Kartra saved the day!
To help you understand how Kartra functions, I will first describe the advantages of utilizing it in my Kartra Review.

What Is Kartra?                          
For small enterprises, Kartra is a software (SaaS) solution that provides marketing automation capabilities. These tools include ones for managing customers, marketing, and online sales. Genesis Digital LLC, a company situated in La Jolla, California, launched Kartra in 2018.
Its offerings are intended to offer tools for website development, lead generation, payment administration, email marketing, video hosting, scheduling appointments, website traffic, affiliate administration, and customer care.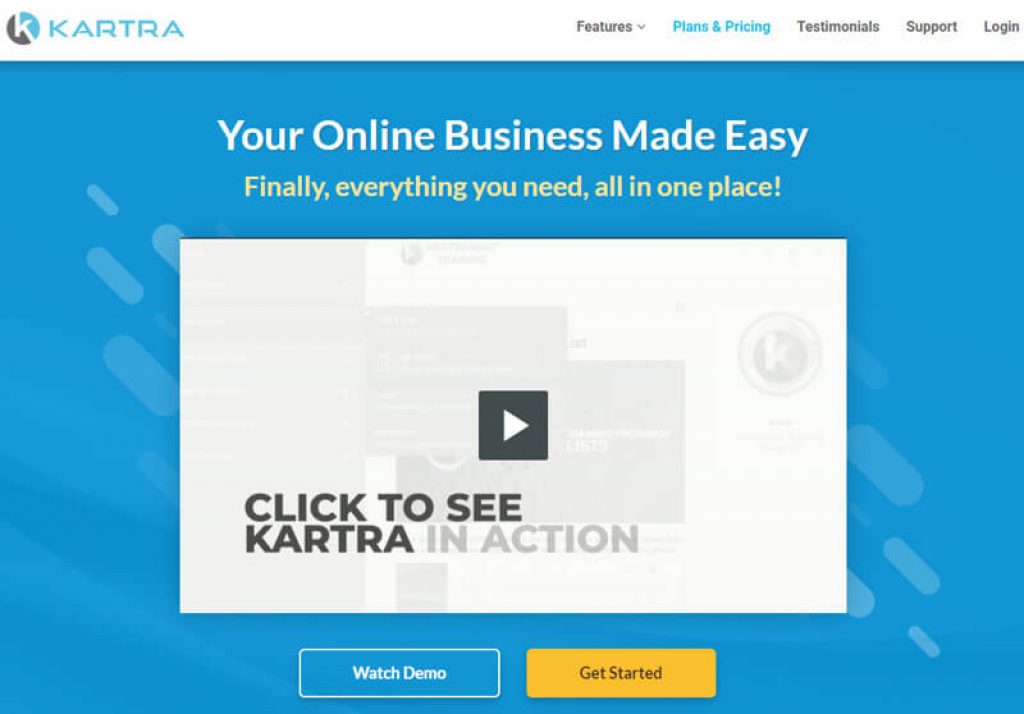 The program is offered as a monthly subscription service that may assist you in using statistics, email marketing, and other tools to sell your goods and services online. Every Kartra integration functions as part of an ecosystem.
This implies that you may effortlessly run and carry out a variety of tasks from a single dashboard using only one piece of software.

Who is Kartra best for? 
Kartra is designed for solopreneurs that lack the time, money, or resources to assemble a range of different applications and make them work well together. It's a great option for bloggers, online course/membership companies, coaches, consultants, and anybody else who sells digital things online.
Instead of buying your automation software, landing page builders, email marketing software, and all of the other tools you want individually, you can have everything you need with just one purchase.
Additionally, you don't have to spend any money repairing software problems since everything is fully integrated. You may put all of your efforts towards expanding your company.
Kartra may not be the best platform for you if you're running a large company with a solid setup already in place, or if you have several tools that you're satisfied with and are only interested in a single feature (such as email marketing).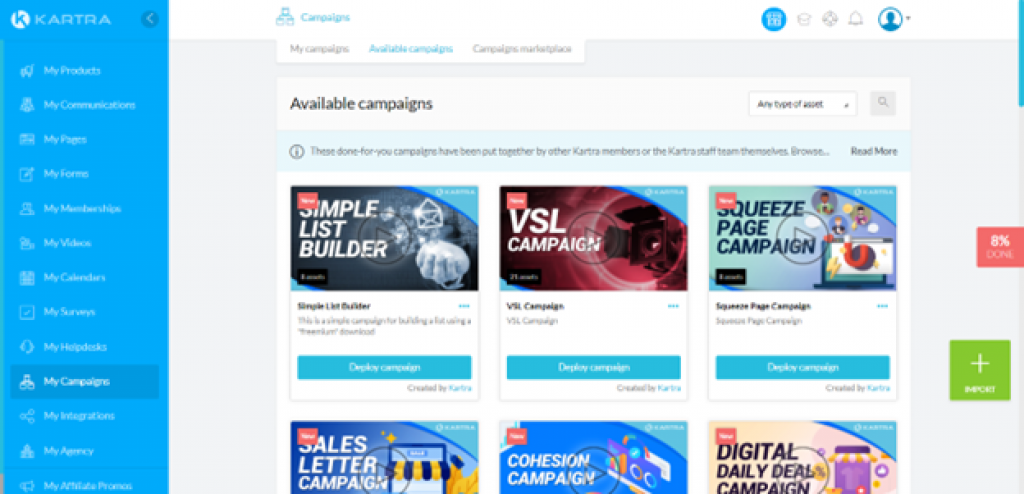 What Kartra Does? 
As a SaaS tool, Kartra functions. You may utilize the platform's drag-and-drop builder to develop your website and other components of your full marketing campaign. You don't need to download the program to your device because it is stored in the cloud.
You may add webpages on your subdomain using Kartra, and anything you create will be shown under the domain name automatically, including landing pages, membership sites, and help desk portals. Kartra can link with a number of the platforms that you already use for your business in addition to the built-in integrations. Instead of moving to Kartra mail, for instance, if you're already using MailChimp to manage the email marketing campaign, you may just add this platform to Kartra.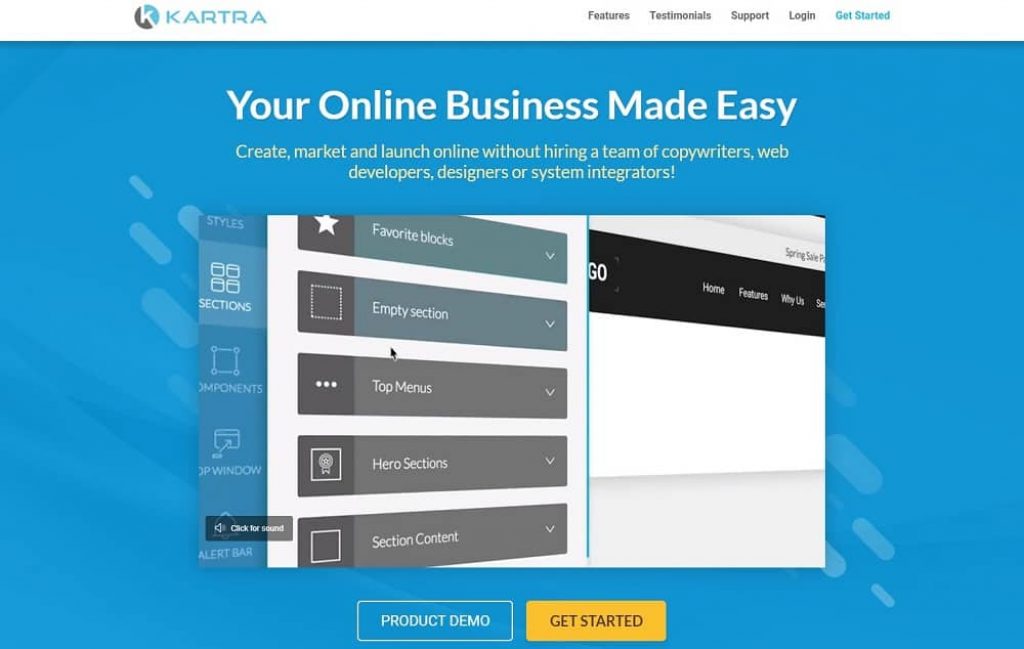 Pros and Cons
Kartra Pros:
1. Several informative films are available.
2. An affiliate system, marketing automation CRM, and built-in autoresponder.
3. A help desk with tracking capabilities.
4. Money-back guarantee for 30 days.
5. Simple for novices to utilize.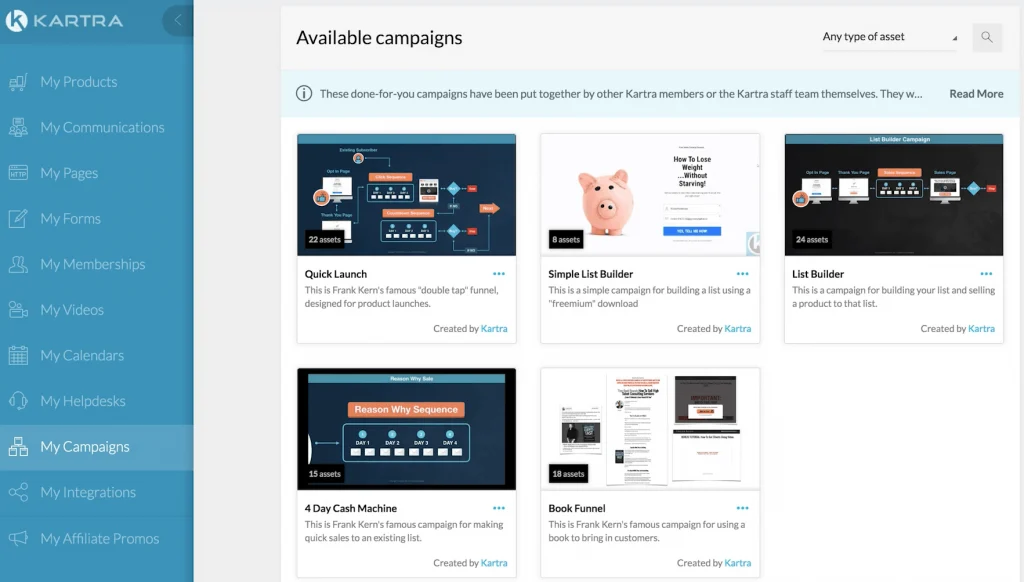 Kartra Cons:
1. Pricey for a proprietor of a small firm.
2. A little workaround is necessary for some Kartra implementations.
3. No feature of an ongoing webinar (unless via integrations).
4. Not quite ideal for tangible goods.
5. A cap on all plans.

What Products Does Kartra Offer?
If you are familiar with this company since you have known of it or have used it in the past, you are aware that Kartra has far too many features for one review to adequately discuss.
There are certainly many features that might take you to leap to the moon, but we'll focus on the most significant ones that are likely to help your business grow.
Kartra Page Builder:
A website comes first when running an online business since you simply cannot operate an internet business without one, can you? The Kartra Page builder is essential precisely for this reason. Consider the Page builder Kartra's beating heart. The editor that is provided to you is essentially what you see.
The platform includes more than 100 pre-made styles that may be utilized to create any sort of site you want for novices or non-coders with an aptitude for information. Classic home web pages, blogs, sales sites, thank-you pages, and many more are examples of them.
The templates are quite nice and span from traditional to contemporary. With only one mouse click, you may complete the import in under a second.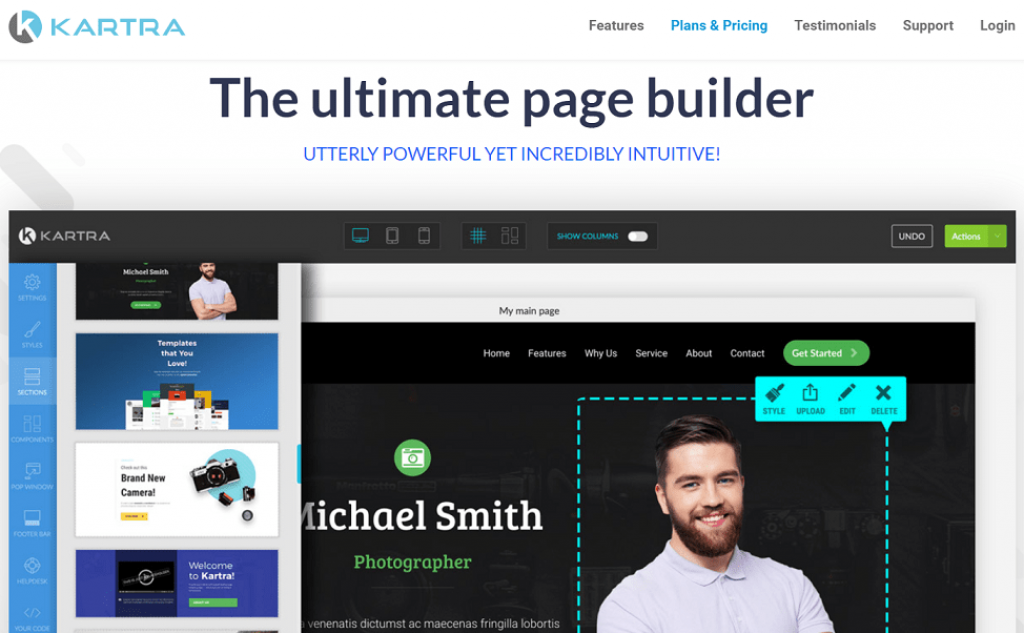 Opt-In Form Builder of Kartra:
The opt-in form builder provided by Kartra is interesting. Lead generation is impossible without opt-in forms. The likelihood of lead creation increases with more streamlined designs. All the information should be easily enterable and submittable by visitors. Additionally, the form should be auto-filled with the information for the current users.
With all this, the form must appear distinctive and be created to collect or initiate particular actions. The GDPR-compliant Kartra opt-in forms work on all platforms, including desktop, mobile, and tablet.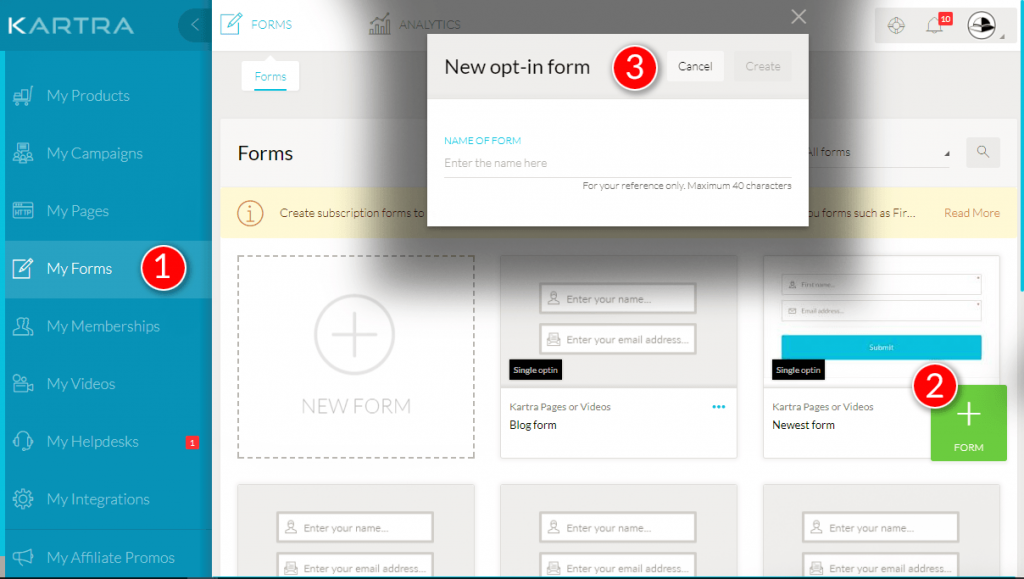 Membership Platform:
This only applies to company strategies that rely on memberships or subscriptions. Memberships and subscriptions are excellent ways to make sure you receive regular and predictable payments each month. A clever and easy way to make your business subscription-based is to divide your content into tiny pieces and release one per month.
For instance, you might pay a $10 monthly membership fee and distribute the sections one at a time over six or twelve months rather than asking for a $30 one-time purchase for the entire ebook. For your membership base to be properly managed, you need a membership-building tool. Here are some qualities to consider before choosing one. For the nth time, templates. You probably didn't anticipate it. Using your membership builder, you should be able to select from a wide range of customizable and tested templates.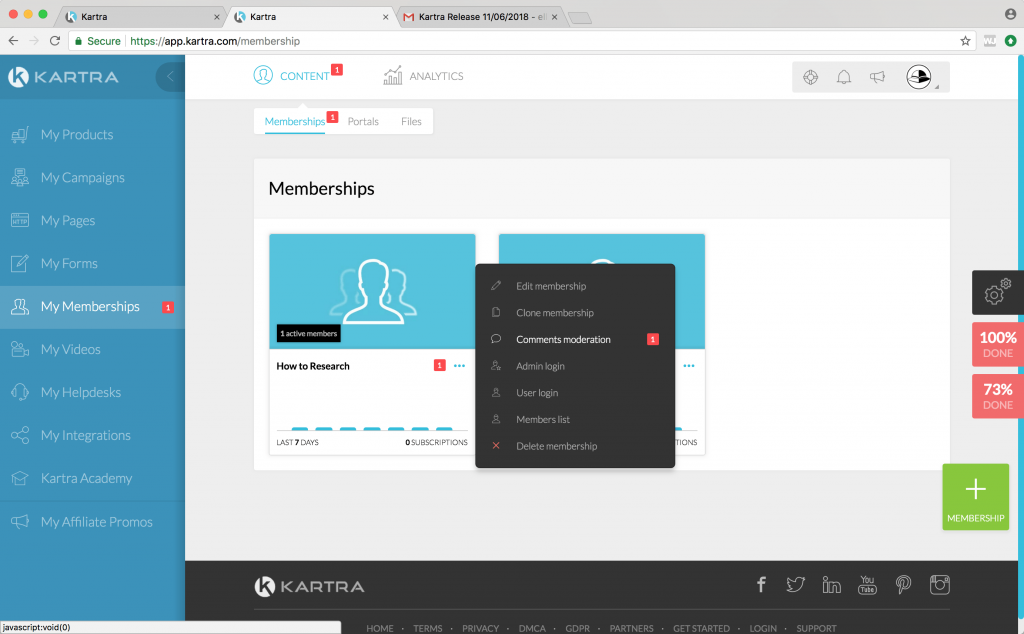 Drip Content Function: You should spread out your material a lot of time as I have said. Make sure you don't divulge any information as soon as a new member joins. If you utilize a clever membership builder, you may spread your digital material over time without needing to create new ones.
You'll be able to manage the rate at which clients consume your content and make sure they maintain their membership for as long as is practical.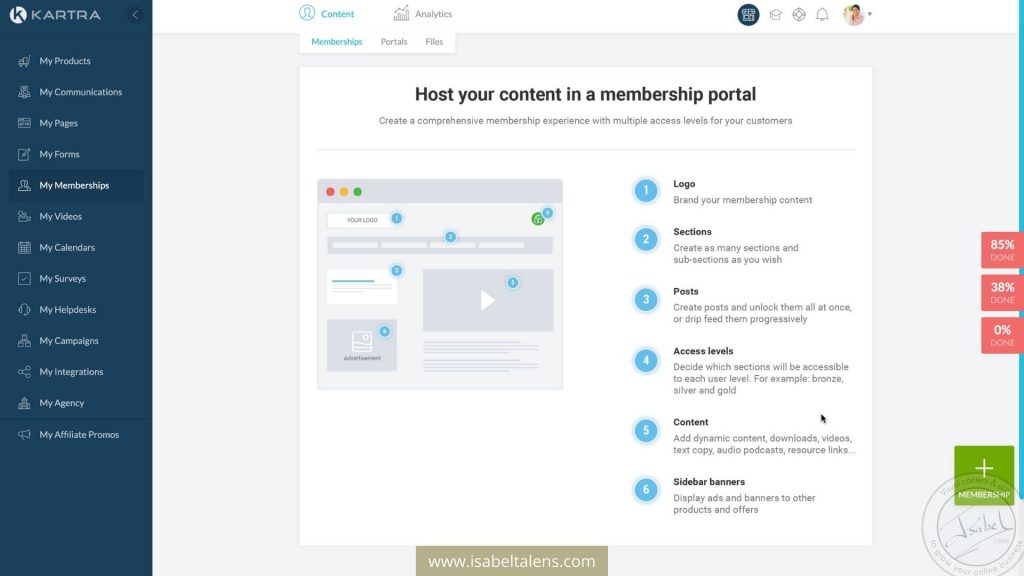 A Wide Variety of File Formats are Supported: Your membership platform must be able to handle various file types. In addition to the original format, you should create text, audio, presentation, & video versions of your digital material for your subscribers to choose from. To maximize your sales, you should do your best to cater to everyone's preferences when it comes to how they consume material.

Tiers of Membership: Additionally, you want the membership platform builder to allow you to establish a variety of membership tiers. You may offer your customers several membership tiers, such as gold, silver, and bronze, each one with different features and costs. Lower-level memberships may help draw in new customers. One day, some of them could opt to upgrade to a more premium membership option.
Single-Site Portals: Most membership-based companies provide a range of courses or types of material, each with its membership. You should do the same since a site with only one member can only do so much. Think about dividing your material into discrete courses, like a "15-Day for losing weight" or an "Introduction to Classical dancing for novices." In addition to developing them, you'll need to keep various courses on distinct membership websites that may be accessible via a unified dashboard or gateway. You will require a platform builder with that feature to accomplish this.
With all of that knowledge at hand, you'll be able to make the appropriate and advantageous changes to your content, which will increase sales and profit. A membership platform builder that has the capabilities mentioned above and more is also a part of this marketing platform.
Kartra Split Testing:
Do you know what's all the rage right now? Carefully doing split testing on the landing pages. With the help of this function, you may create roughly two distinct versions of the same page, and the browsers will choose to display one or the other at random.
Due to its versatility, Kartra offers fantastic split tests which you can apply rather easily. You are welcome to edit a copy of a particular page if you would like. Do you want to take a video down? Nobody is preventing you! Are you up for dismantling a complete design page & putting two more pages to the test? Take action now!
The point is that! The split tests used here provide you with this flexibility, however, those used by other manufacturers could make it more difficult and/or prevent you from running it on larger, more significant features.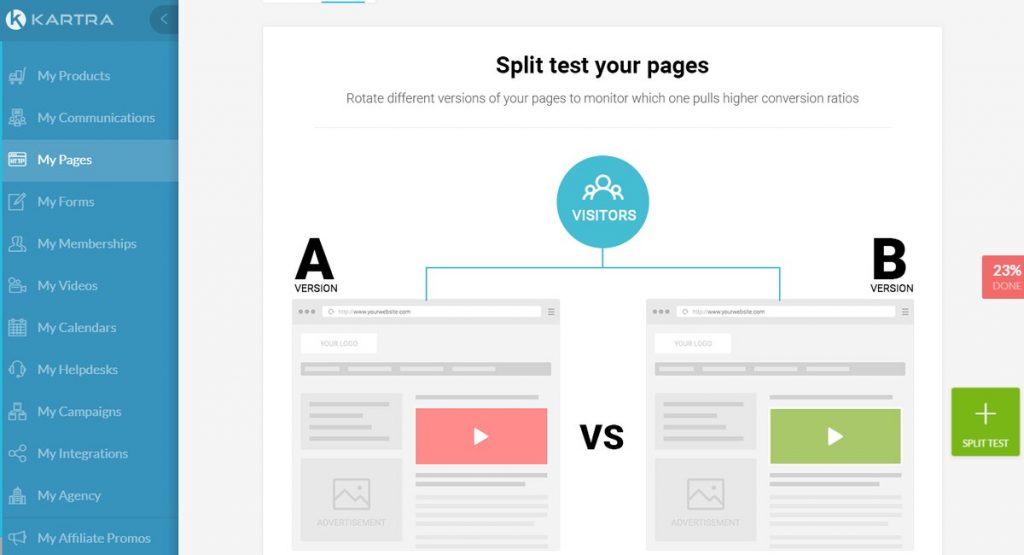 Kartra Checkout Cart:
You need a platform that will enable you to sell your online items on the internet, correct? Let me remind you why we are here. So let's look at yet another crucial aspect of this platform, shall we? The features for the goods and carts. Hear me out: even if you have the most beautiful website on the earth, it would be useless if you didn't have something to sell.
So, fortunately, the platform has a function of a shopping cart to help you efficiently offer your services, products, or both. You will now have a choice when adding an item to the platform. Producing the primary product is the first choice, and trying upselling and down selling the goods is the second. The product will thereafter be shown by your selection.
Do not worry if you are unfamiliar with the shopping cart function; Kartra will lead you through it all. However, if you are familiar with it, you will find yourself in a comfortable setting.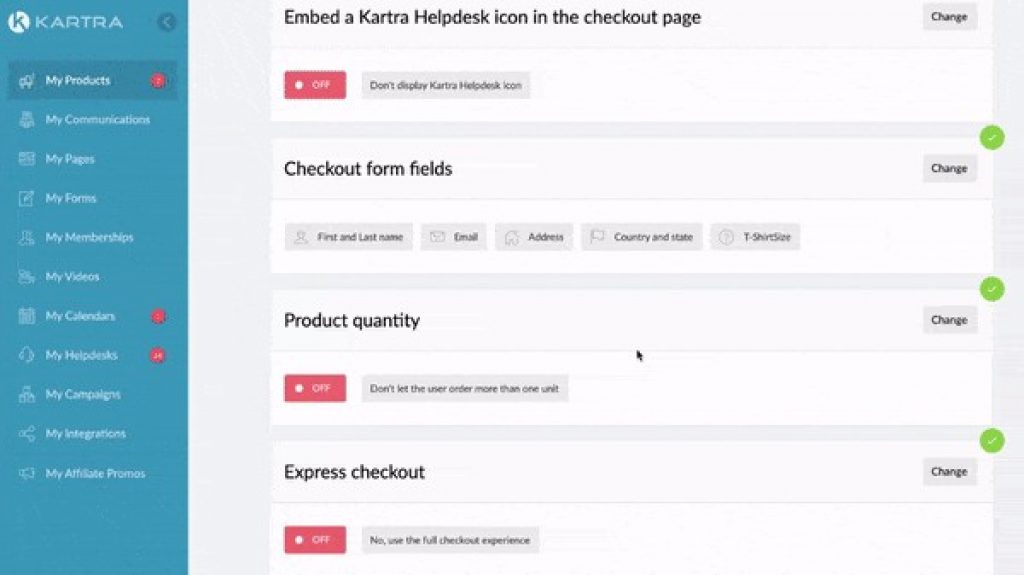 Kartra Mail Review:
Building a solid email marketing plan is highly advised if you want to generate leads. Kartra includes a variety of capabilities including automation, sequencing, tagging, and email broadcasts, which is where it may save the day. This particular platform module's main goal is to effectively replace significant email marketing platforms such as MailChimp, ConvertKit, etc. As you can surely guess, this is no small accomplishment.
Thus, the question arises: How precisely does Kartra's email marketing approach operate? To put it simply, leads are used to construct email lists. Leads may now be manually added or imported from CSV files. When switching from one email marketing platform to another, this is quite helpful.

Broadcasting: This site's broadcasting feature enables you to send emails to clients, business partners, or anyone else you choose. In reality, you could send messages through them if you believe that SMSs are acceptable or if it is an emergency.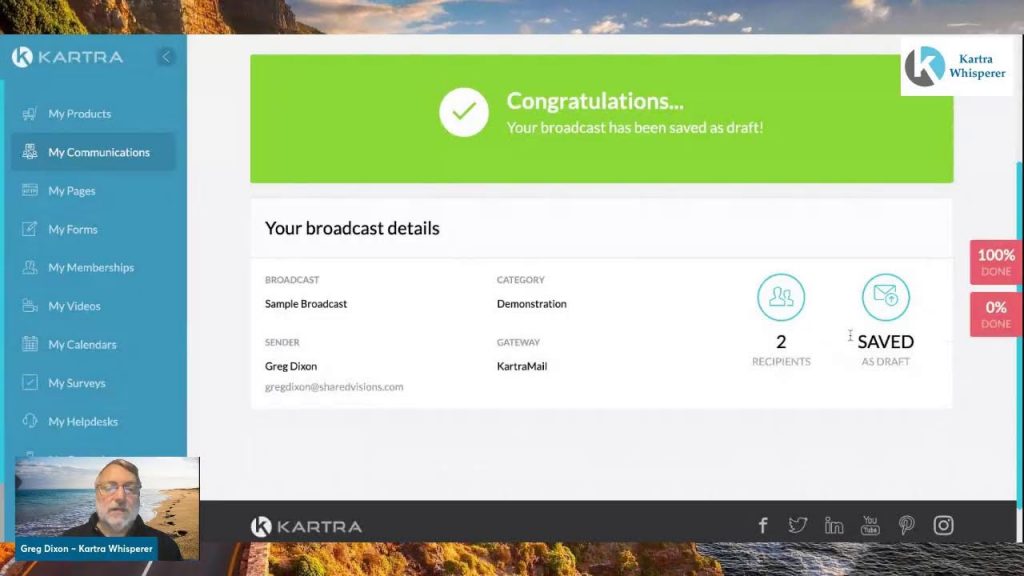 Automation: Another tool provided by Kartra under the term "sequence builder" is a workflow builder. Although it is a helpful function, using it can be a little tiresome. For instance, shifting a few things around or adding an element may cause the editor to become completely unresponsive. Now, as you can probably understand, this may get very annoying.
However, if you can tolerate the slowness, Kartra offers an effective email marketing system that includes many capabilities not seen in other email marketing systems. It may not be as effective as the greatest and most popular email marketing systems, but for a fully integrated marketing system, it performs well.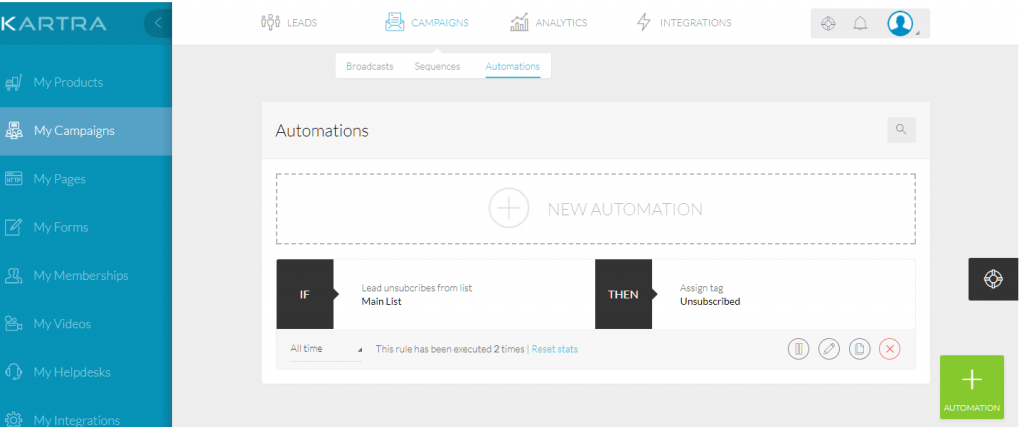 Marketing With Kartra:
Another benefit of Kartra is the fantastic campaign development tool. The software harnesses the work of well-known marketers, such as Frank Kern, and assists users in developing effective marketing campaigns. The readymade templates may be used by newcomers like me who have no prior experience in this industry to put together a compelling marketing campaign.
But if you'd want, you may start from zero and construct a profitable marketing campaign, or at least try to do it as I did. If you choose the latter, a decent setup will require all of the media you had created on the platform. However, if you choose the former, then can just sit back and unwind since Kartra will take care of everything. There are now a total of five marketing programs from which one may select.
These campaigns each center on a distinctive selling proposition. There's no need to worry if you want to learn more about each campaign. Simply click the campaign that caught your eye to be taken to a video that describes that specific campaign and the objectives it has set for itself.
Kartra Video Hosting:
When you hear the term "video hosting," services like YouTube come to mind. Kartra, however, also provides comparable functions for hosting videos. Yes, it is unexpected, right?
We are all aware that content sells more when it is more distinctive. As always, video marketing is growing. The reason why videos are included on most landing pages is obvious if you look at the image above. Because of its distinctiveness, it can captivate viewers, and the greatest part is that prominent social media sites favor videos over photographs and text postings.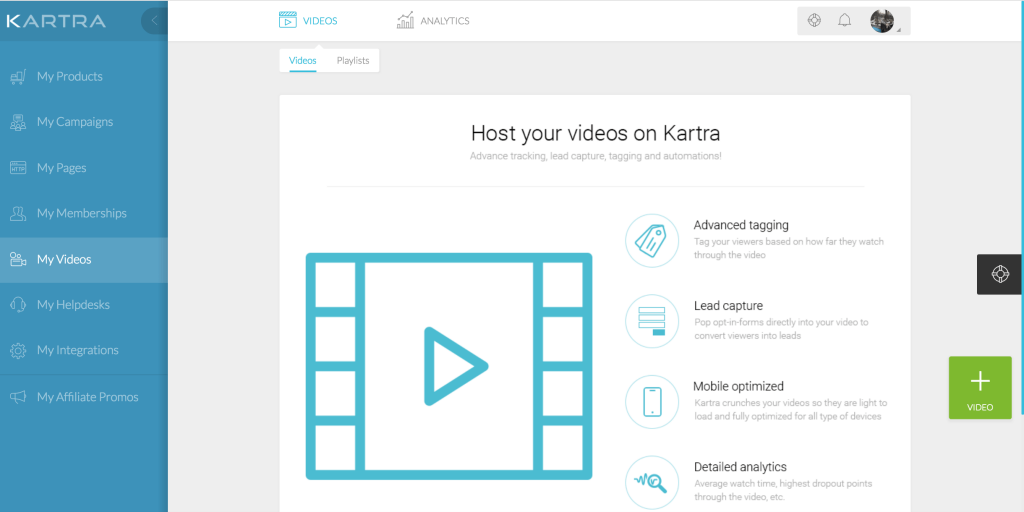 Now, if you are serious about lead creation through your landing page, you should know that YouTube videos and free hosting options are not the best options. Since they develop their branding, these could divert your audience.
Kartra hosting offers a win-win situation because of this. You may develop your marketing videos directly in Kartra, post them there, and then embed the majority or all of them into other pages. These now include WordPress blogs, membership portals, and other landing sites.
The brilliance of the call to action function that appears somewhere while a video is playing is only one of the many distinctive and practical features offered by this video hosting platform. Kartra hosting now offers players features like social media sharing, hiding the video control bar, autoplay on load, and mute on start.
The videos must also fit into a variety of resolutions and be suitable for every gadget. For computers, smartphones, and smartphones and tablets, Kartra offers a compliant hosting option.
Lead Tagging: The Kartra video hosting solution meets the mark exactly. Kartra can automatically tag individuals depending on the material they have viewed thanks to their lead tagging solution. If a viewer chooses to stop watching the video before the finish, you may contact them to let them know what they missed. You now have a second opportunity to complete the deal.
Timing CTAs: I enjoy experimenting with Kartra's features like this. You may make a call-to-action icon for a particular period while the video is playing. For instance, the "subscribe" button can display when you mention your newsletter, or the "buy now" button might show up when you introduce them to an enticing deal. Last but not least, video hosting services use sophisticated analytics software to monitor which videos are successful and which are not.
Affiliate Portal For Kartra:
Given that Kartra's shopping cart function is an important component of a much bigger system, the feature appears rather amazing, and it is. But things get much more fascinating when the affiliate gateway enters the picture!
You may incorporate the affiliate portal into the items you create to enable your audience to act as a group of promoters for you. The advantage is that you may follow in with the individual to determine whether or not he or she is a prospective affiliate. Additionally, you are permitted to access data about your affiliate and evaluate the data you choose, including crucial information such as the record of payouts and the number of referrals the affiliate receives.
You may select your affiliate by filling out a questionnaire, and the good news is that they can be vetted with a few requirements in place. Additionally, you will be given access to the leftover proceeds from your product sales. With this data, you may get an overview of everything, such as sales, visitors, earnings, refunds, cancellations, and consumer values.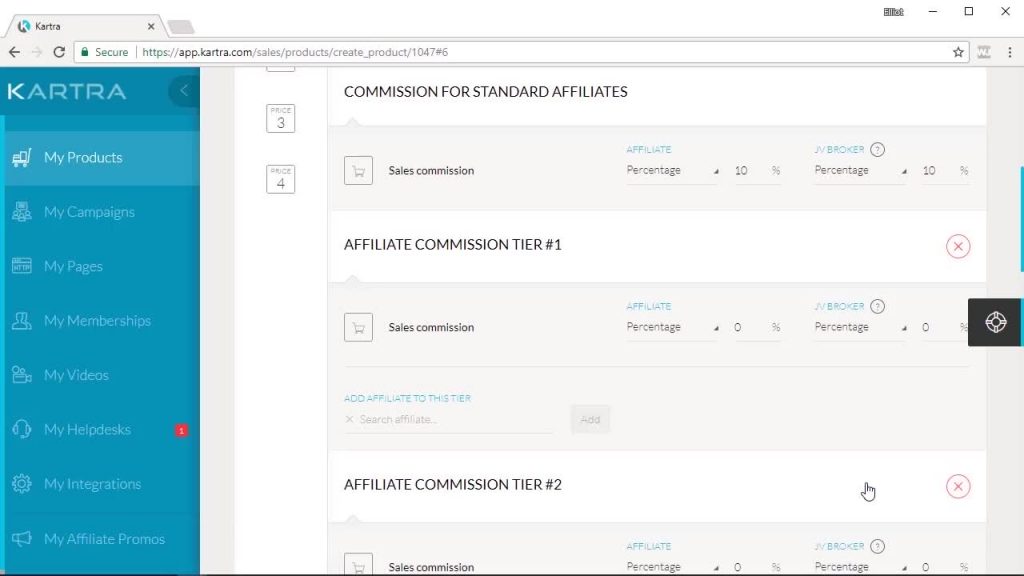 Kartra Lead Management System:
Using Kartra's robust lead management system will help you maintain your leads for the long term once you've gained them. If you don't organize and follow up on your leads, you run the danger of losing up to 70% of them as well as all the potential revenue they could have brought in. This suggests that you need to do more than just compile and maintain a list of people's names and email addresses, though. You need a system that enables you to monitor how leads engage with your company.
Welche goods did they buy? What kinds of publications do they get as newsletters? What kinds of emails did they get, or how many did they read? Did they click on any links? Are there any booked appointments? Do they have any open support tickets?
All of those and additional inquiries are ones that you'd like to understand the responses to. If the lead management solution is more comprehensive, you'll receive more data. Additionally, you will be able to personalize your customer communications and services. In light of this, the crucial traits of an effective lead management solution are listed below.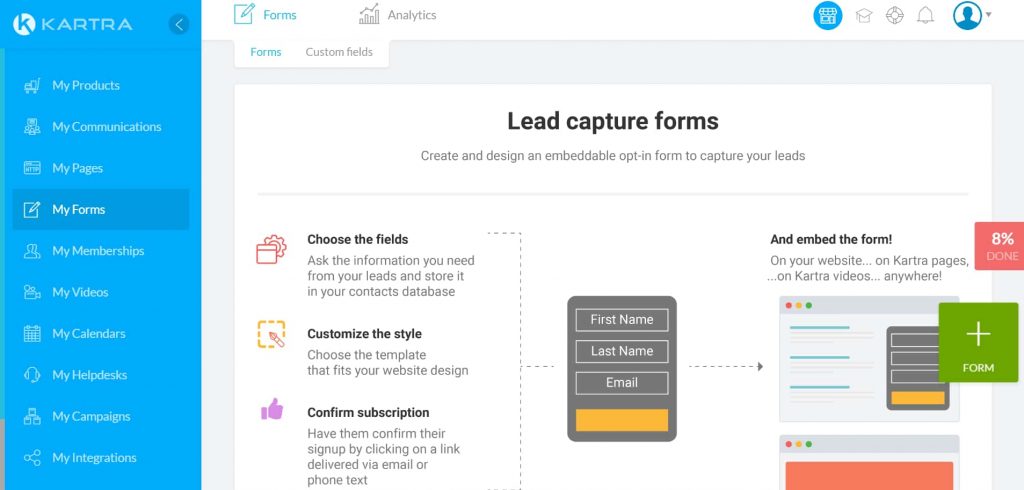 Profile History: This may be the most important component of a lead management system. It ought to provide you with a thorough picture of the interactions you have with your customers.
In addition to mail open & click-through rates, this also includes client tags or lead ratings. A good tool may also provide you with other information, including whether or not someone watched a certain page or clip on the website.
Advanced Lead Tagging: As I mentioned, a complete profile history should contain lead tags. What are they specifically? Your system assigns unique labels to your leads based on their activity using tags, which let you classify them as VIP, paying members, and cold leads. The system should be programmable to assign tags automatically in response to highly particular queries.
For instance, you may refer to people as "Lead Magnet Prospects" if they (1) visit your site, (2) opt-in, but (3) do not complete a sale. You may attain high degrees of personalization in the marketing campaign thanks to this level of specificity.
Lead Scoring: Simply said, tagging leads is a means to create subgroups based on the demographics of your user base. On the contrary hand, lead scoring goes one step further by enabling you to identify who your best clients are. How does lead scoring function? What is it? For each activity, a certain number of points are automatically given to each user. They will gain some points for opening emails, and they will gain considerably more when they make purchases.
You may use that data to further tailor your marketing strategy. For instance, you could want to thank and encourage your best clients. With your Kartra membership, you'll have a very effective lead management solution that includes all of the aforementioned features. As a consequence, you'll have the information and insights necessary to develop flawlessly focused marketing campaigns.
Kartra Calendar:
You might want to go on to the following section if your company strategy does not mention appointments or reservations. Setting a streamlined appointment system is difficult, especially if you do it by hand. Everything that has to be done needs to be scheduled, rescheduled, prevented from repeated reservations and last-minute withdrawals, and reminded of. There's a reason why every person had a personal assistant in the pre-digital age.
We are lucky to have digital calendars available to us right now. You may plan your booking process by using the extensive calendar application that you have access to when you create a Kartra account. Your customers will benefit from being able to quickly see your presence and time available slots. They can easily book, change, or cancel appointments, saving both you and them the hassle. Additionally, the Kartra calendar feature can now be included in any Kartra site and is created both for desktop and mobile devices.
Additionally, you may block certain times or entire days as well as accept or reject appointments. With this tool, you may select from several calendar models, set up automated reminders, charge customers when they make reservations, and more.

Pricing:
You might be thinking about how much Kartra costs after reading all of this information. I can tell you that these fees are rather reasonable when the advantages are taken into account. Let us see the whole pricing of Kartra. Kartra has a range of price options, as stated. However, the major factors that distinguish each plan are the contacts, bandwidth, and email messages that are allotted every month. For each plan, the features, resources, and advantages remain the same. 
Another incredible feature is that other than the Concierge service offered here, there are no additional fees. Oh! A positive is a no-brainer discount. You may save up to a 25percent of the total with a Kartra membership by utilizing Kartra Discount Coupons.
Let's now discuss the price, shall we? Every bundle in the $1 14-day trial version of the Kartra funnel building software's 4 pricing tiers, which are all divided based on the size of your organization. Pricing for Kartra starts at $99/month for the Starter plan, which includes up to 2,500 leads, and goes up to $499/mo for the Platinum plan, which includes up to 50,000 leads. The number of leads, personalized domains, as well as Kartra Agency access are the primary distinctions between the programs.
All of them will now be examined:
The Starter Plan at $99/month
You can only construct two membership sites, sell 20 goods, establish 2,500 contacts, send 15,000 emails per month, host 100 pages, and 10 items, stream 50 GB of bandwidth, host 50 videos, use 1 custom domain, and add 1 more team member with this Kartra plan.
On this package, there is no accessibility to the Kartra agency.
The Silver Plan at $199/month
You are restricted to 12,500 contacts as well as two custom domains if you choose to enroll in the second Kartra package. Everything else is limitless. You can Kartra Agency as well.
The Kartra Gold Plan at $299/month
You may have access to the same capabilities as the silver plan, including Kartra Agency, for $299 (exposure to 25,000 prospects and 5 custom domains).
The Kartra Platinum Plan at $499/month
In addition to the infinite capabilities included in the gold plan, which costs $499 and includes 50k leads & 10 custom domains, the Platinum Plan also includes 500k emails per month and 400GB of bandwidth.

Customer Support:
The two direct customer service methods provided by Kartra are ticket support and online chat assistance. Unfortunately, they don't offer round-the-clock live chat assistance. It's only accessible from 12 AM – 4 AM and 8 AM – 12 PM PT. There is just an 8-hour window within which you can receive assistance.
We must admit that I am a little let down by this. Kartra falls short in this area because so many other suppliers give round-the-clock live chat assistance where you may obtain prompt responses to your questions.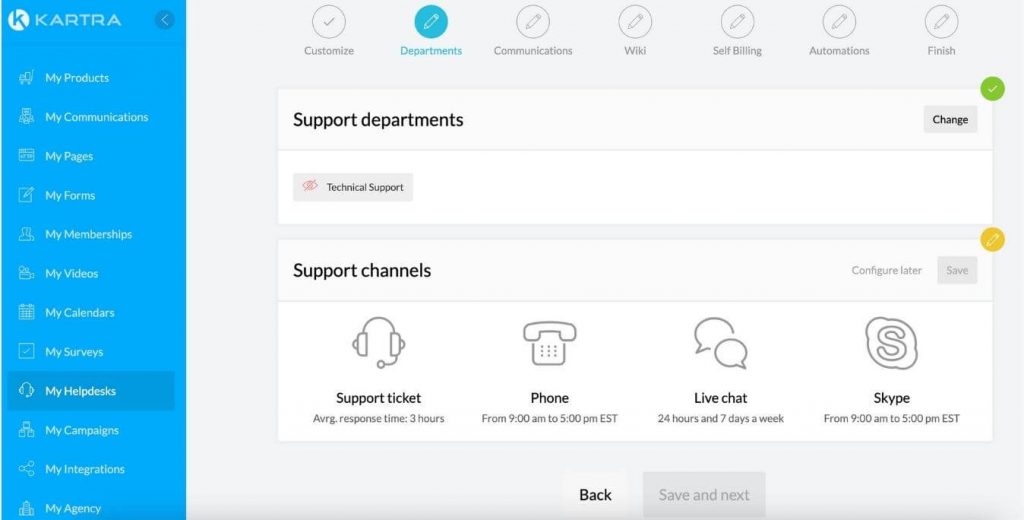 Facebook Group
The excellent thing is that even while chat help may not be available around-the-clock, you can always submit your query on the exclusive Kartra Group on Facebook at any time. There is often at least one helpful person waiting to answer your inquiries there.
Even if you're only presently signed up for a 14-day trial, you may join the group right away. Once you sign up, you may connect with the other Kartra users and experts to exchange knowledge and suggestions.
Concierge Service 
You may also subscribe to Kartra's concierge service if you wish to take a fully hands-off approach. This is a premium service that Kartra provides and is not a part of any of its subscription packages.
The specialists at Kartra will set it up all of your webpages, mail sequence, automation systems, and everything for you for a one-time price of $150, saving you from having to do a thing. It's a terrific approach to get going quickly if you don't have a lot of money but need to move swiftly.
Kartra Integrations:
Even though we've gone a long way, Kartra's marketing potential is yet untapped. Kartra offers everything in-house, but it goes beyond the necessities to make sure that each item is highly useful without necessitating a large amount of technical or marketing expertise on your side. However, if connections with third parties are unavoidable, you're in luck.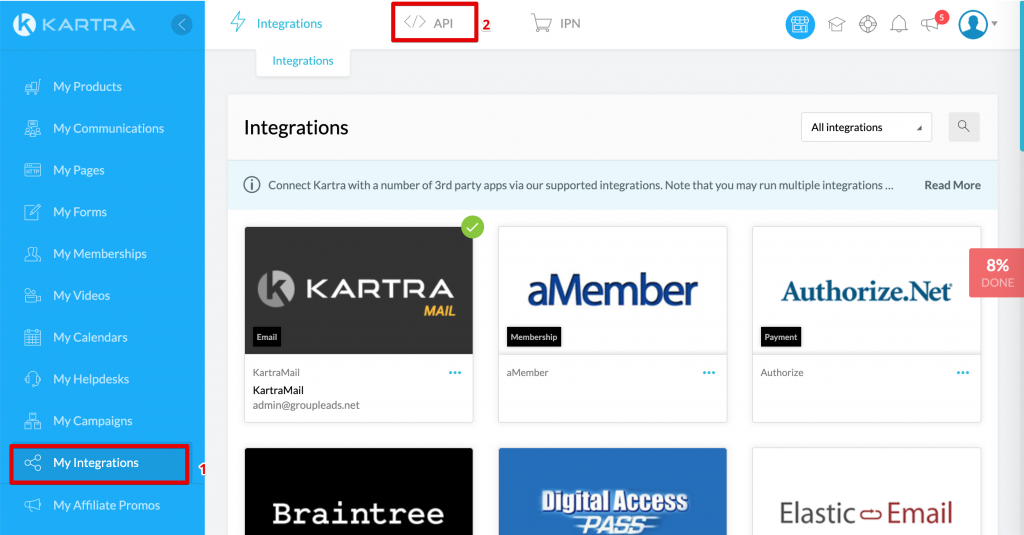 You can utilize the Kartra webhook connector or the Zapier integration to complete the task if you need to get data from third-party services or if you are interested in a particular functionality. You can use more than 2,000 pre-built Zapier integrations.
Finally, Kartra offers a robust range of alternatives that let you interface with the system in about any way you can imagine. These options include APIs, IPNs, as well as a custom app framework. (Obviously, programming knowledge is necessary for these alternatives as it is for any platform.)
There are several ready-to-use connectors from different industries available for Kartra, including membership systems, email service providers, and payment gateways like Elastic Email, Postmark, Paypal, Authorize.Net, Braintree, Stripe, Mailgun, Sendgrid, Optimize Press, aMember, s2Member, Wishlist, Kajabi, Twilio, Nexmo, Google Calendar, and many other services. 

Kartra Alternatives:
There are undoubtedly a lot of competitors and alternatives to Kartra. However, the two closest rival sales funnel builders just at a time are listed below:
ClickFunnels vs. Kartra
Both of them provide an affiliate management system, membership software, and a built-in automation tool. However, Kartra gives you access to all of them with the starting plan, whereas ClickFunnels is only available with the $297 (unlimited). According to me, Kartra is significantly superior to ClickFunnels!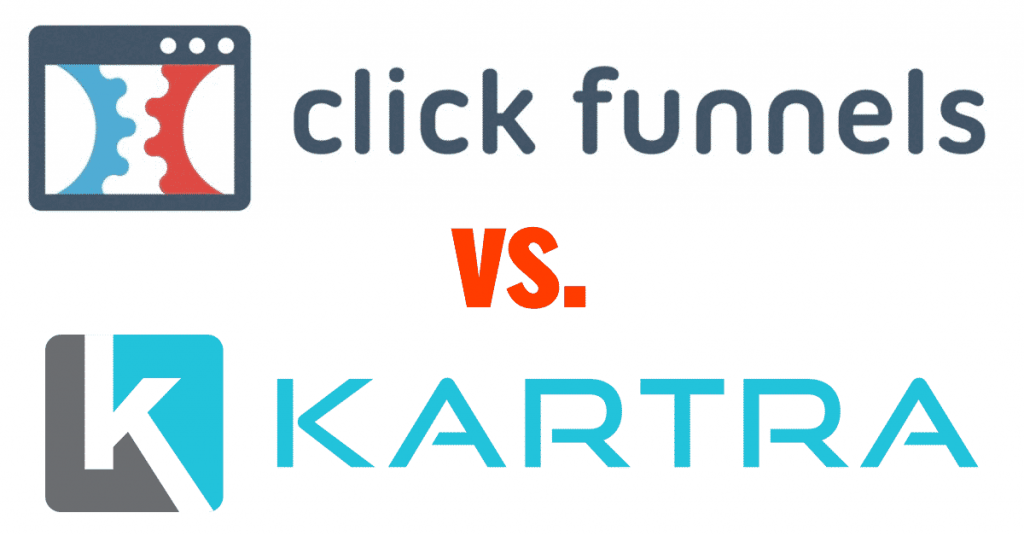 Kartra vs Kajabi
Kajabi is a software created specifically for those who design online courses. One of the greatest membership site hosting programs available, it has a ton of incredible features. However, the two tools are quite comparable. The sole distinction is that Kartra excels at funnels and does it effectively as an all-in-one, whereas Kajabi concentrates on the membership site experience and is less expensive. Kartra is the best than Kajabi in my opinion because of a ton of unique built-in features.

Final Thought: Highlights And Concluding Remarks
Kartra is a comprehensive marketing platform that lets you create websites, offer online courses, automate email marketing, and manage every aspect of your online business. The good news is that even a total novice can easily get started with it, and I like how the Kartra team has provided extensive training, mail swipes, as well as campaigns for everyone.
As new features and done-for-you services are regularly introduced to fulfill the demands of online marketers, I believe Kartra won't be the kind of platform that stops providing for its users anytime soon. It is undoubtedly not the most affordable gadget. But I don't think you'll ever be dissatisfied with it if you want to have a system with a customizable shopping cart, lovely pages, clever A/B testing, and perfect marketing campaigns with stunning themes.
The Kartra sales funnel tool's main objective is to assist businesses to save more money by avoiding the use of exorbitantly expensive platforms that need the purchase of other solutions. Because Kartra has almost all of the tools you need to manage your internet business.

Frequently Asked Questions: 
Q1. Can Kartra be used to create websites? 

Ans: The quick response is "yes". You may use Kartra to create any type of website for your online business, and because Kartra offers several website designs, it's quite simple to set up your site and its pages quickly.
Q2. What is the monthly cost of Kartra?
Ans: Pricing for Kartra's Starter package, which includes all of its capabilities without excluding any of its marketing-focused features, starts at $99 per month. 
Q3. Kartra Agency: What is it?
Ans: The 2nd, 3rd, and 4th Kartra price plans include the Kartra agency, which enables you to manage and administrate your customer records from the centralized master console.
Q4. Kartra replaces what, exactly?
Ans: Kartra substitutes the mentioned marketing solutions as an advanced all-in-one tool suite: video hosting solutions such as Vimeo and Wistia, page builders, checkout software, contact center software, email services, automation tools, CRM tools, membership as well as course hosting platforms, affiliate centers, heatmap apps, analytics and tracking tools, calendar/booking apps, and an affiliate marketplace.
Q5. How does Kartra function?
Kartra is a complete platform for online company owners and marketers that includes email marketing, list building, site hosting, business administration, and marketing. When you begin the 14-day trial period, you'll be provided with all the information you need to comprehend and be familiar with how the platform operates.
Q6. Can I combine WordPress and Kartra?
Ans: Oh, you sure can! It only takes a few clicks to keep hosting your Kartra pages on your WordPress website if you already have one. Simply go into your WordPress dashboard, install, and activate the "Blank Slate" plugin, and then continue from there.
Q7. Does Kartra work well for blogging?
Ans: Although Kartra lacks the more sophisticated blog capabilities of WordPress, it does provide users with blog templates featured on its pages, allowing you to create pages that mimic blog entries inside of Kartra. Kartra isn't an ideal platform for blogging, in my opinion, because these pages aren't in post format and you can't customize them for SEO and organic ranking.
Q8. Kartra is owned by whom? 
Ans: As we said before in this essay, Andy Jenkins & Mike Filsaime founded Kartra in 2018. Since then, the platform has developed into one of the top applications for creating sales funnels.
Q9. It's so pricey! Kartra: Is it worth it?
Ans: In my opinion, Kartra is definitely worth the investment. Given the quality of the services you receive, the price is reasonable. You would pay more than $500 to $1,500 per month if you attempted to combine all of those individual services on a server.
Q10. For whom is Kartra intended?
Ans: Kartra is what you need if you want a system that serves as a virtual salesman, guiding the consumer through the purchasing process and providing them with sufficient data to make a well-informed decision.