Instapage Review : Is it worth the money and time?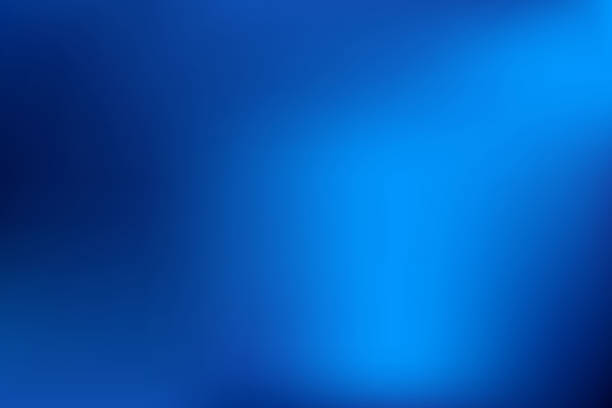 Instapage Review: Is it worth the money and time?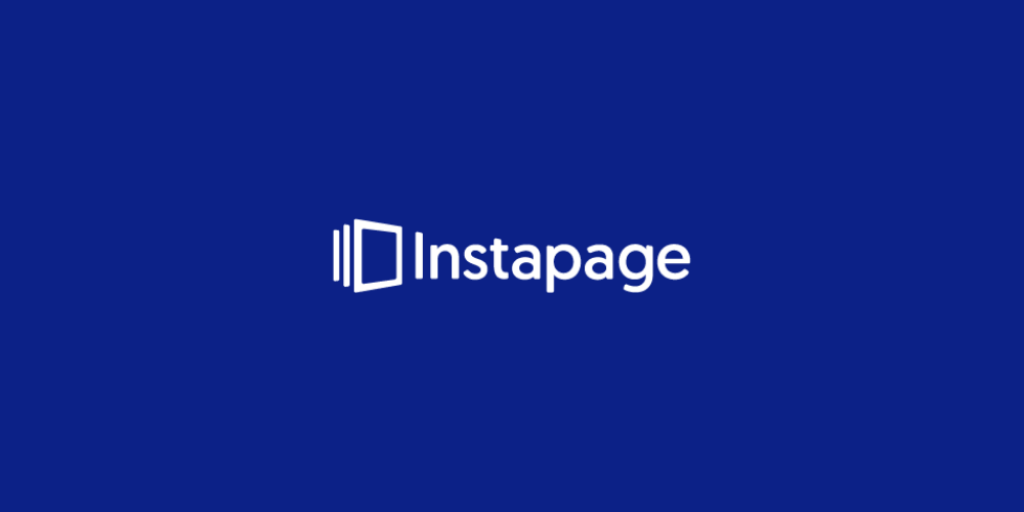 The effective way to create customers for your products is by generating more leads and can sell more products. For this purpose, you have to choose the right service for your business. You are at the right place to know the relevant information about Instapage which is a landing page builder.
If you are into an online business, you probably have come across the service of Instapage. We are here to dig into the details of Instapage to analyze whether it is the best landing page builder. This review surely helps you to clarify the doubts you have regarding Instapage and check whether their features can meet the requirements of your business. So that you can decide whether it suits you or is worth the money and time.
This review helps you to understand:-
● Instapage overview
● What Is Instapage?
● How does Instapage work?
● Instapage Pros and Cons
● Easy To Use feature 
● Instapage Benefits
● Instapage Features
● Step By Step Process of creating a landing page
● Instapage Integration
● Instapage Pricing
● Instapage Alternatives
● Instapage Customer Care
● Instapage Final Thought
● Frequently Asked Questions

Instapage Overview:
If you want to build and publish landing pages, Instapage offers you a helping hand to create everything you want to make for your business which is hosted in the cloud.
No matter if you have an online presence or not, Instapage allows you to make conversions involving landing pages which enables you to generate more leads. You can flourish in your business by selling more commodities or from the action of your website visitors.
You don't need to worry about any skills like coding or design. Because Instapage offers you all the creative development features to make awesome landing pages. This promotes your products in a better way. Unique features like heatmap, analytics, and split-testing tools allow you to use visitors' details to enhance your landing pages. 
Now you are at the right place to solve the dilemma in your mind about whether Instapage is worth your money and time or not. Here we can take a wider look at what Instapage can give you for boosting your business.

Here's a short outline of why you might prefer Instapage as a landing page builder:
● A collection of personalized templates including more than 80 high-quality templates. This provides you with a divergent way for inspiration for your next landing page. Here you won't have to start from the root. Whatever you are looking for is already available here.
● An effective landing page editor helps you to begin with an empty canvas or edit one of the many templates. This option of the drag-and-drop page builder interface of Instapage is helpful and also simple to use.
● Beneficial form builder helps you to ensure that you're able to catch the right type of leads with your landing pages, Instapage guides you easily to develop detailed custom forms for obtaining user data.
● Suitable choice of widgets and forms. Here you can effectively include additional elements to your landing pages which have videos, pictures, and switches.
● Tracing and reporting options to help us to analyze the insights of the business. This includes analytics, heatmap as well as A/B testing tools, you can rapidly see what is functioning and what is not. Later you can optimize your landing pages for the best results.
● Integration choices in Instapage can attach to various kinds of assistance, such as email marketing outlets, WordPress, and numerous others via Zapier.
● Hosted networks include more reasonably than utilizing a WordPress landing page plugin, everything is hosted by Instapage alone from your website. Your account can be utilized to establish landing pages for many projects and websites. However, you can shortly publish landing pages on your WordPress website with Instapage.

What is Instapage?
Come, let's have a deep look at the Instapage details which you should know about it.
Instapage is a tool that makes the conversion as functional as possible in your business. To make perfect conversion rates you can have ownership of your landing pages via Instapage. They use accurate a/b testing, with more than 4 million landing pages already created on Instapage.
Since landing pages have high importance, it is necessary to choose the right landing page building service. Then only you can reap the expected results. Instapage is an association containing built-in collaboration, Instablocks, AMP, and more than 500 layouts of its own which is not a small thing. This indicates the trust in entrepreneurs in Instapage.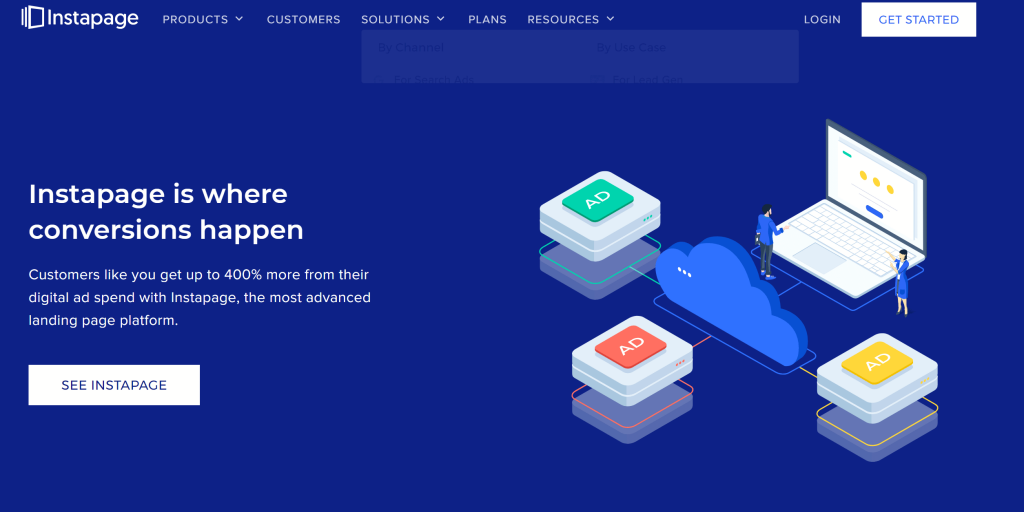 In achieving more than four times conversions, the customers of Instapage are ahead of the enterprise average due to the simple to scale, customize, and perfect post-click landing pages for every advertisement campaign.
Instapage can easily develop landing pages as well as A/B testing landing pages to keep reducing the expense of customer gain. Putting up your initial landing page campaign using Instapage is as simple as taking candies from a kid. Through their drag-and-drop editor and a mixture of extra features, you can build and optimize landing pages that not only assist you in better engaging visitors but also help you change them into customers.

How does Instapage work?
Instapage is the online version of the direct trade letter, and it is highly targeted and directed at one particular result. The purpose of the landing page is to assure the user to take action by relating with the targeted copy and functioning alongside your website builder. The goal of a landing page is not only to exhibit products for customers but also to confront and please them by giving them something suitable to the company's business or the commodity. By giving them interesting content as a bonus for submitting the form, they might be even more likely to be into your brand and evolve as your customers.
Let us notice how it works!
Notice this instance, suppose to host a webinar, a publishing company focusing on a gang of chief administrators can create a landing page for a manager at a big company. After signing up on this landing page can be directed to an email that contains a link to the webinar and can get details about the event. There are instructions about subscription to the newsletter of publication. There is a chance for the visitors who preferred the webinar to get signed up for the newsletter to keep up with similar notifications.

The objective of landing pages may look straightforward in the theoretical aspect, but they want a bunch of thorough planning and creative testing to be profitable. Once your landing page goes live, you'll need conversion rates to infer how adequately it can function.
Instapage allows you to create your own custom-designed lead-catching landing pages on any hosting you conduct. Here, you will receive every specific feature of a landing page builder which comprises Click-Through, Lead Capture, Infomercial, and Viral landing pages;/your membership commodity; payment integration options; autoresponder integration; the capacity to mail your customers and so much more. Instapage is very simple and easy to work upon that you will never go back to any other service.

Why should you use Instapage?
Nowadays integrations are significant to any website. Instapage provides various integration solutions to keep you attached to your customers across all paths. There are over 20 commerce tools that can be integrated, which is far more than you'll ever require. On mobile equipment, your designs will be incredibly responsive and appealing.
Instapage is working mainly as a landing page builder, however, you can create more than just normal landing pages. You can build any kind of different landing pages using Instapage and more which includes the following. Instapage contains awesome Standalone landing pages. These comprise Click Through, Lead Capture, Infomercial, and Viral landing pages. You can create many microsites which a small multi-page site usually makes as a complement to the major website.
Another important page you can build is an internal website landing page which contains homepages and product information. Various funnels related to product launches, lead generation, cross-sell, free consultation, etc. can be built using Instapage. Another attractive use is that you can make awesome templates for your blog, sales processes, launching events, lead generation, letters of video sales, webinars, and thanksgiving pages. How appealing!…isn't it?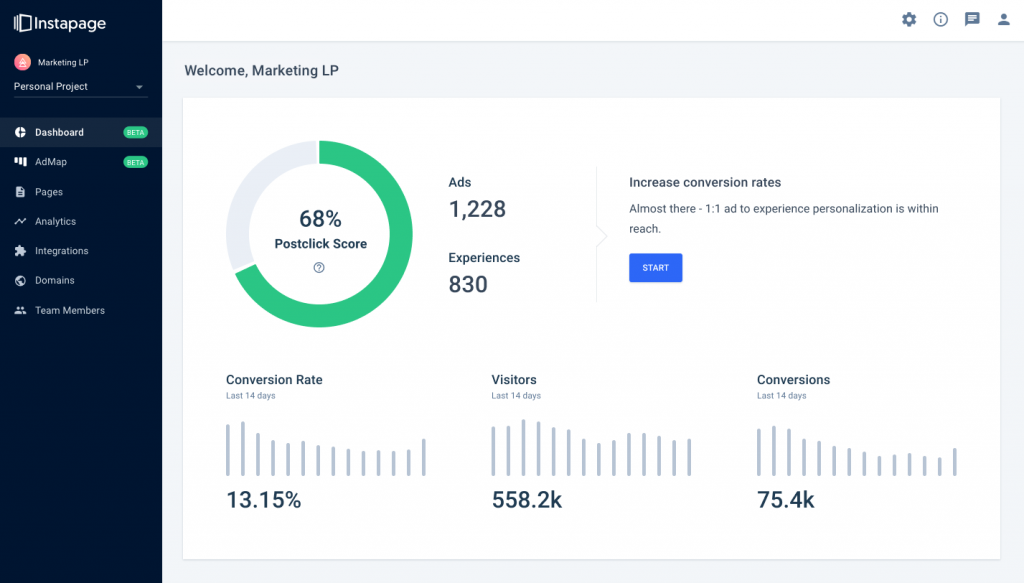 Instapage can give memberships to customers as well as maintain product management. Email marketing is so effective by using Instapage. You know, here you can make lists, sequences, and campaigns for your sales.
Creating a recurring subscription funnel for your customers is an additional use of Instapage. You can even make lead-catching affiliate sites using Instapage. The major benefit of Instapage is the capacity to create landing pages. In this way, they can convert more site visitors into possible customers. Auto webinars, ppt-in Pages, and Lead Grab Pages can also be created by using Instapage.
An important factor is the number of new monthly visitors to your website have no limit. Have as many visitors as you like if your website is performing well. It's a huge advantage a lot of other software can't offer. The assistance staff is accessible at any time you face any issue and solve it as soon as they can.

Instapage Pros and Cons:
You should know everything about Instapage by analyzing its pros and cons carefully. In this section, we discuss Instapage's effective features and their drawbacks. Then only you can realize whether it is an ideal option for your business. Come let's figure it out.
Instapage is an amazing tool for building landing pages and developing leads. They have certain top features they hold.
Pros of Instapage:
● You will get a vast number of professional-appearing landing page templates that are accessible.
● You can utilize your landing pages to distribute files and sell products. A simple-to-use complex landing page builder is present.
● There are sufficient publishing chances for landing pages.
● Codeless Integrations options with Google Analytics feature, Facebook, and Google advertisements.
● You can design mobile-friendly landing pages, they have adequate mobile supporting options.
● There is an effective tool for reporting data that also help you in optimizing your site.
● Instapage has several features that make it excellent for working with your colleagues and customers.
● There is plenty of helpful online documentation and a live chat support channel that is attentive.

Cons of Instapage:
● There are only a limited number of landing page templates available when compared with certain other platforms, like Leadpages.
● When distinguished from premium WordPress page builders like Divi, there are rarer page widgets only.
● In comparison to different programs like Leadpages, there are lower eCommerce options.
● Their business plan is restricted to 30,000 new visitors per month.
● It is not applicable for casual website holders because of its increased pricing. So it is hard for beginners to start from scratch.
These merits and demerits should help you decide whether Instapage is a suitable landing page builder for you.

Easy To Use:
This is a very vital characteristic of Instapage. They function as user-friendly software. Let's look at how Instapage deals with making everything easier for you. If you are a beginner, you should know the amount of time you are required to spend on Instapage. Let's see more clearly how easy it is to use.
When talking about dashboard layout and general navigation, their interface is easy and clean. You don't have to waste time here learning it. Initially, you need to sign it. Then you will get a basic outline of your account as shown in the image below.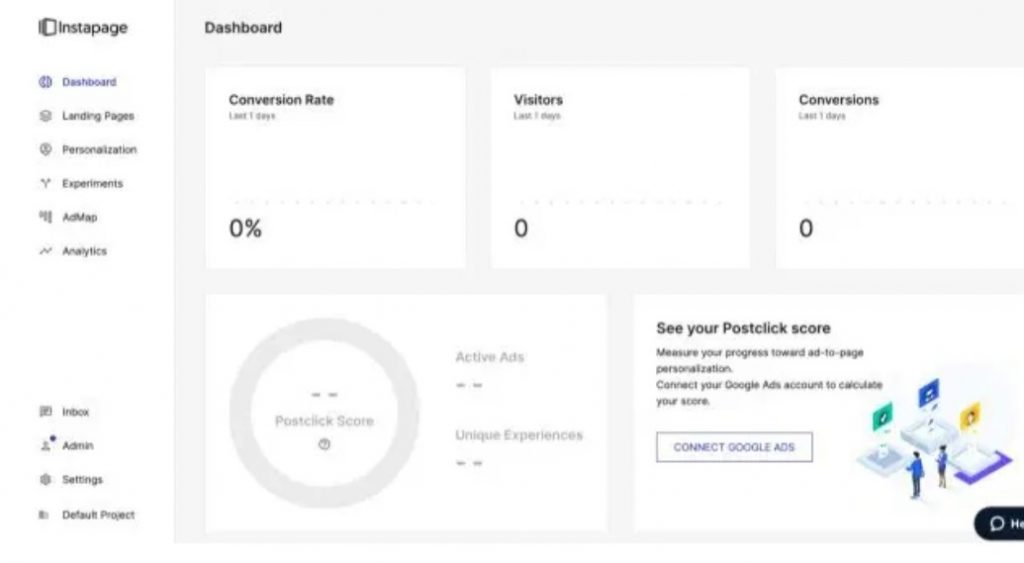 If you then choose 'Landing Pages' from the menu on the left-hand side, you'll be able to reach another nice detailed page.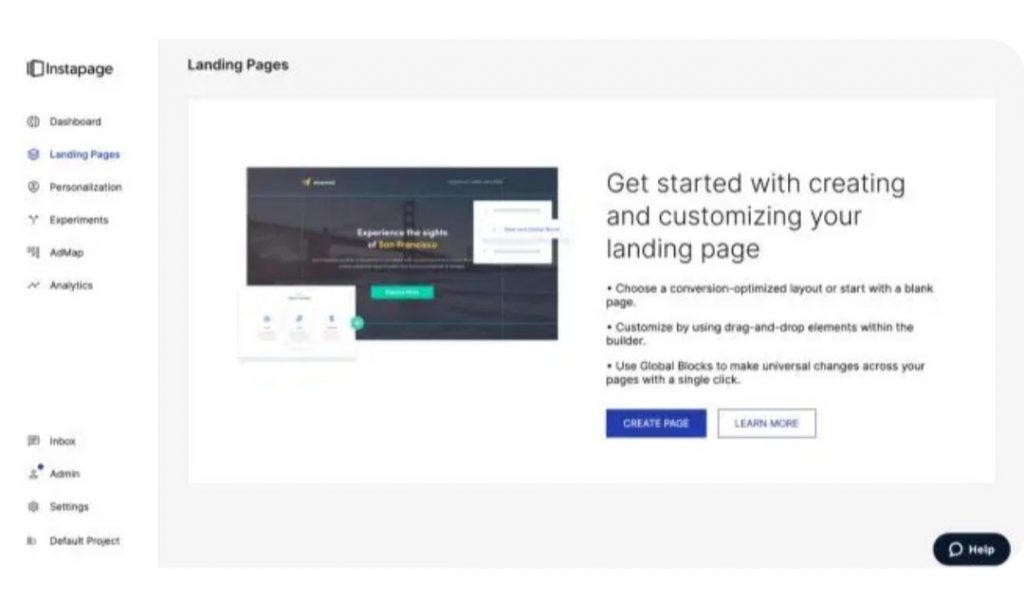 Now you have two options for either 'Create Page' or 'Learn More'.This is very useful and easy. If you are the kind of someone who doesn't like to read instructions, you can crash straight into the 'Create Page' alternative.
Then you will reach here as shown in the picture below.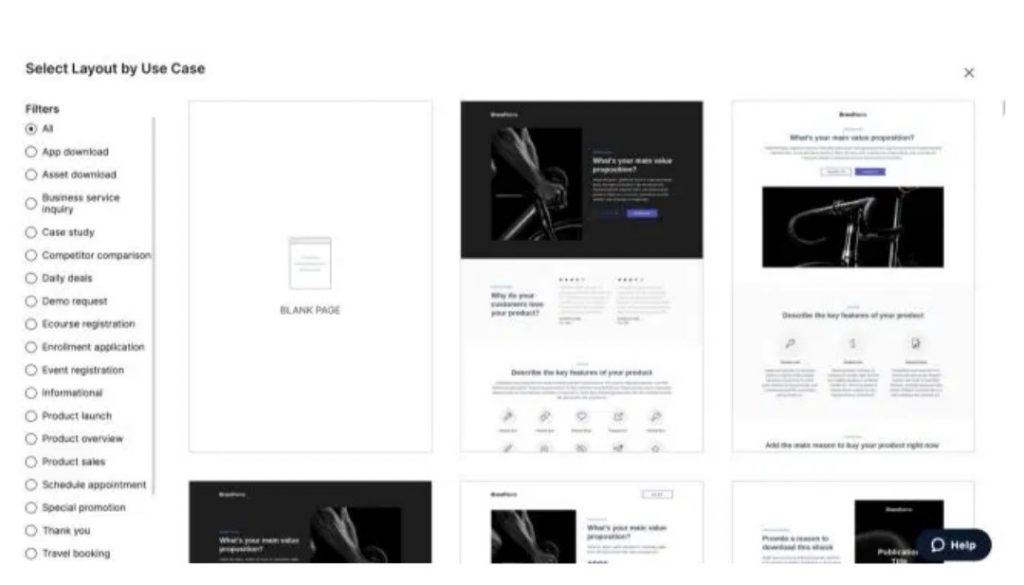 Another very clear page that now provides you with the choices of either developing a brand new page from the root or choosing a template to work from. The menu down the left-hand side helps you to filter the templates by planned use.
Now we can discuss creating your first page. Pre-built templates are most often chosen by most people according to their planned use.
But we liked to create a completely new landing page. Once you've selected a name for your recent page, you'll be put up on this screen.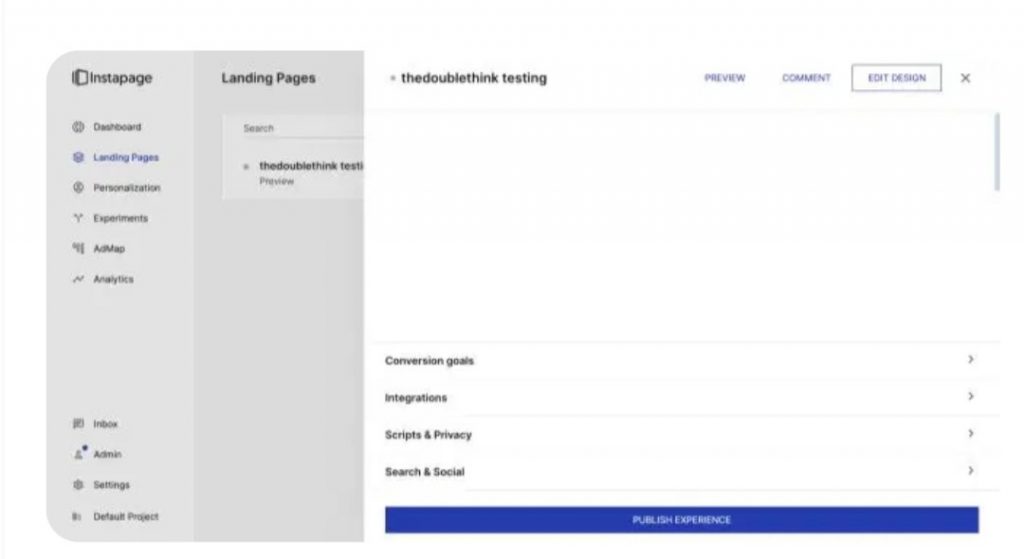 Select 'Edit Design' in the top right-hand corner. Then you can begin creating your landing page. Look how simple this is!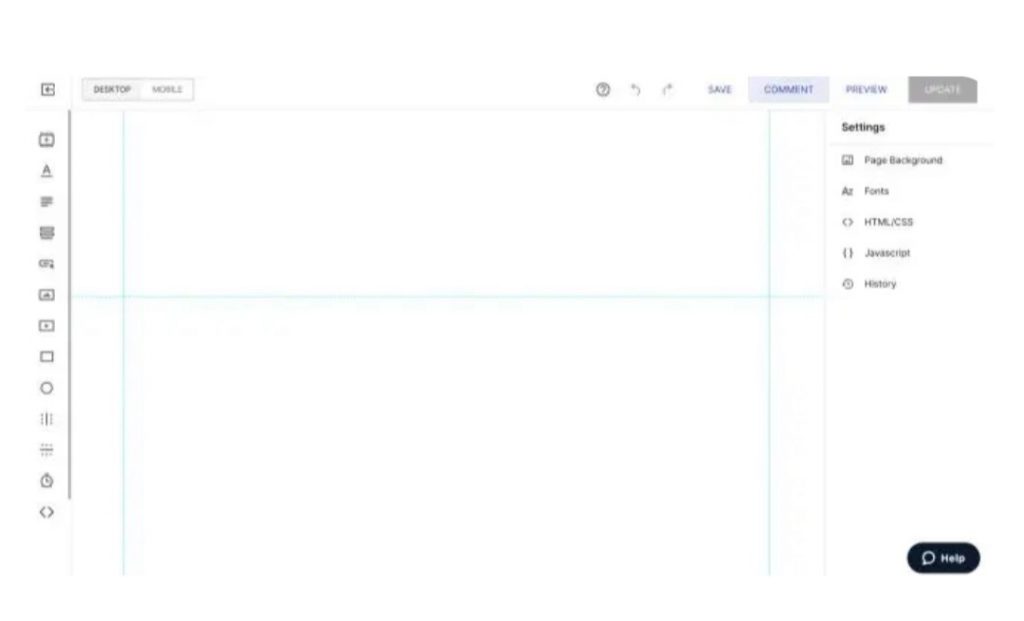 From this, you can change it to the image seen below in just five minutes. How fast!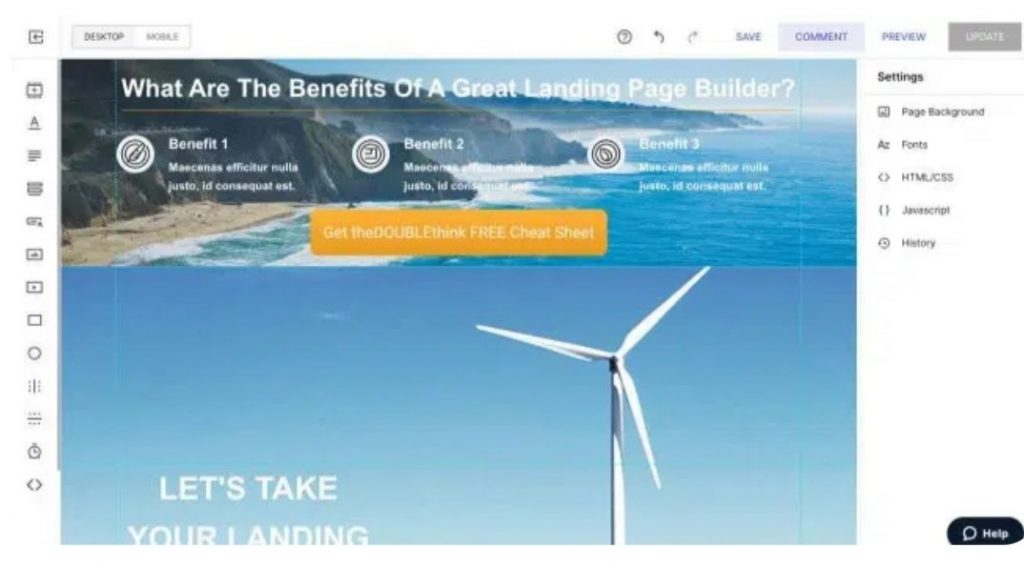 This is not a great design that can receive an award. but for someone entirely new to landing page building, to get anything on the workspace in five minutes is really good progress. The overriding response was that Instapage does not take plenty of time to get up to the basic/competent user level. It only brings a full day or maybe seven or eight hours.

Instapage Features:
The above overview of Instapage is captivating for anyone who's looking for a powerful and simple-to-use landing page builder.
But you need to know how well those features have been carried out. And are you wondering whether they are as good as they sound? Let's find out by analyzing the crucial features of Instapage in more detail.
Instapage Templates:
There are more than 200 templates available to choose from for the marketing content area. But then browsing, there seems to be only more than 80. Full landing page options are not present in some of the templates like thankyou templates. So don't let the number of 200 affect your decision of preferring this as a landing page builder for your sales.

The landing page library allows you to select any template from their collection. The specialty of these templates are, it is developed and designed in a way that reflects high standards and also covers a wide range of objectives for your business.
The advantage of filters is that it allows you to find quickly the type of template you're searching for when beginning a new landing page. You can realize the target audience while using these templates. Because it covers product sales, registration forms, event enrollments, and app downloads.
Landing page editors have a key role in the selling process. You are not restricted to using templates in their default condition or a single template. That is pretty nice.

THE DRAG-AND-DROP LANDING PAGE EDITOR:
Whether you begin with a blank canvas or one of the templates, the editor of Instapage provides you with the privilege to create a custom landing page. Freedom is possibly the keyword when characterizing the Instapage landing page editor.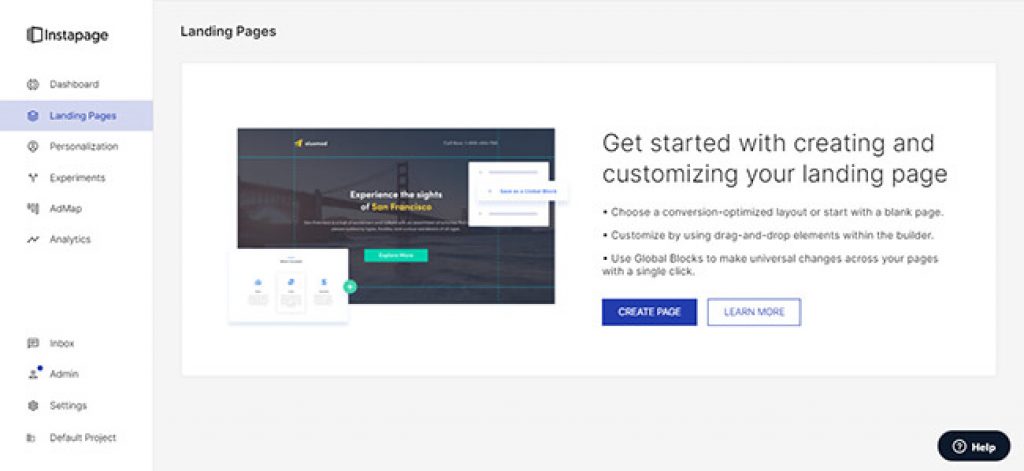 Different from the most progressive WordPress page builders, the Instapage page builder allows you to position your components anywhere on the page. Rather than being configured to a grid layout, or a row and row-based figure, you're unrestricted to change the positions of the items on your page anywhere on the canvas. This includes one on top of the other.
You have sufficient freedom and can think creatively here. The items can be moved anywhere on the page and allow you to line up page elements if you want to do it that way.
This freedom is a noticeable factor of Instapage. Instapage Page Builder Grid shows you how you can locate items anywhere but Instapage exhibits information to assist you to place your content. This is important.
An effective feature of the page builder is that it lets you change an item around the distance between that item and the other page content, giving perfectionists a simple way to place their page components. Likewise, as you move items around the page in the drag-and-drop interface, they're gently pinned to the basic grid layout. See this image below.
Page Builder Markers and Guides the distance between items is exhibited as you move them around the page. While you're free to avoid this grid and other pointers. But whenever you organize page elements, it is good to have a guide to do it.
By pressing on the preview button, you can easily preview your landing page in the new searching space tab. Due to the presence of the WYSIWYG interface on the page, there is no need to preview your design repeatedly. When it is published, it will indeed look however you change it with the editor.

Customization Options:
Some elements constitute pages that can be easily customized. With the Instapage page builder interface, you can effortlessly customize your pages. Choosing an item on the page shows numerous settings for it by using an edit button.

When you click on an element on the page builder, then it exhibits customization tools where you can control it. Selecting the edit button shows the features of the item in the side panel, and, from there, you can bring about a range of modifications beyond what's accessible on the floating toolbar.
In the sidebar, you can see more customization controls while editing a page element. You have the option to add custom CSS to the page elements if you have the design on the landing page and can change the appearance. For maintaining extra functionality to your landing pages, you can include custom JavaScript too.

Instablocks:
If you like to build numerous landing pages for yourself or customers, Instapage has a great time-saving feature that you may like, which is called Instablocks, and it facilitates you to assemble a library of reusable aids, or blocks, that you can put into any of your landing pages.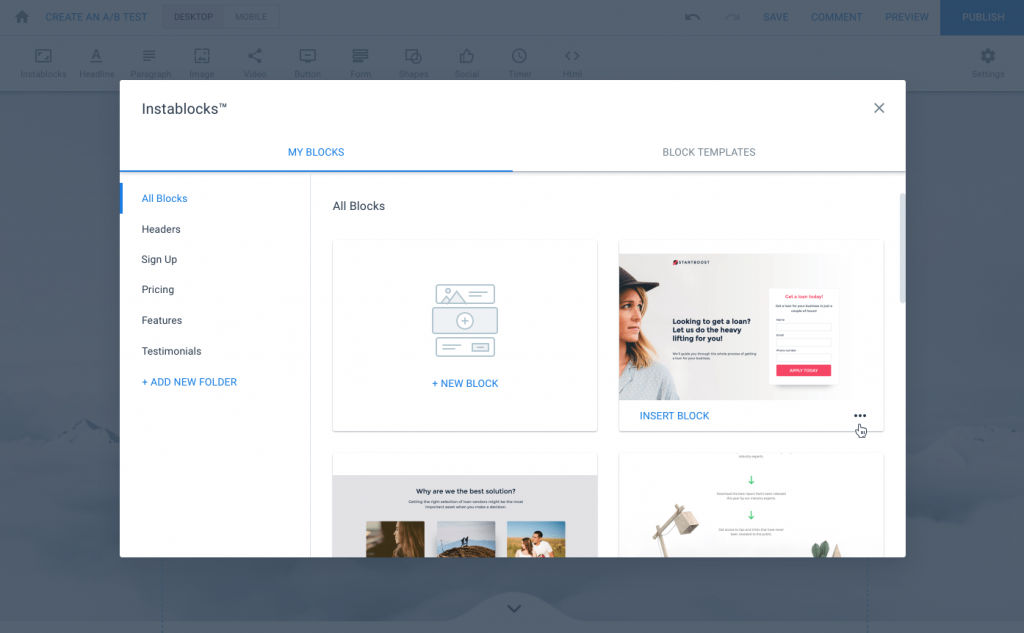 In Instapage Instablocks, you can develop custom blocks and save them for future reuse in your landing pages. For instance, you could build a custom testimonials block that includes positive feedback from your clients, and then save it as an Instablock. Then, whenever you're developing a landing page that requires you to include testimonials, you can rapidly put that Instablock into the page.
Instablocks Templates is another option where you get plenty of templates from Instapage to utilize as the starting point for your reusable blocks. Other uses for Instablocks could include making page headers, footers, calls-to-action, and anything else you can develop with Instapage that you may like to use on numerous pages. Furthermore, Instapage comes with a variety of Instablock templates for you to utilize as starting points for your needs.
Landing Page Widgets:
By using the Instapage widgets, you can add a variety of landing pages to the page designs.
For that, just click the widget icon on the sidebar menu in the editor of Instapage. It lets you move it around anywhere and start editing the content and appearance. It is the weakest aspect of Instapage when compared to other land page builders. Through this, you insert headlines, paragraphs, forms, buttons, images, videos, and so on.
Mobile-Friendly Designs:
Here you can switch to the mobile view of a specific page you are working on in the editor anytime and can do modifications by mobile users. 
So, if the idea of exhibiting barely various versions of your landing pages relying on whether your visitors are utilizing a smartphone or a desktop device sounds appealing, Instapage does involve this working ability. Still, you can't quite build two entirely distinct versions of a page. Rather, you're just able to cover up components you don't like shown to mobile users.

Landing Page Publishing Options:
Once you've built a landing page with Instapage, you have some choices for publishing it that comprises:-
How to Publish On A WordPress Website?
If you do like to publish an Instapage landing page on your WordPress website, it's very direct and simple. After initiating the free plugin on your site, you have to connect your WordPress website to your Instapage account by including a few easily available details.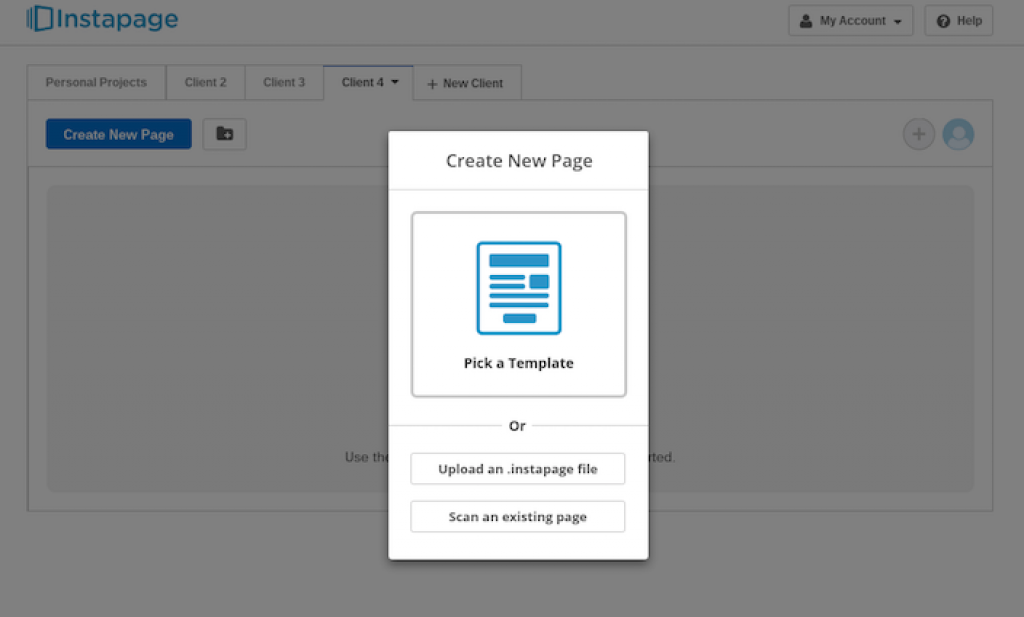 Once your WordPress website and Instapage account are attached, you can just select which landing page you'd like to publish on your site from the accessible options. Any landing page you've developed and published in Instapage should be accessible from the dropdown menu in your WordPress dashboard.
When you publish a page from Instapage on your WordPress website, you can select whether it's exhibited as a landing page, a 404 error page, or the homepage of your website.
Once you've selected a page, then you have to enter a URL for it and strike the Publish button, you should be proficient to view that landing page on your WordPress website.
How to publish it on your domain?
This includes publishing it on a WordPress website via a free plugin and publishing it on a Drupal website. By using the demo domain
given by Instapage, you can also assess your landing page by testing. For that, you should have a domain registered anywhere.
Instapage exhibits guidance for many of the most popular registrars to assist you in rapidly connecting your domain to your Instapage account. There's also plenty of documentation on the website that realizes the process in a more detailed manner. You can also utilize the domain name you have registered.
There is no restriction on the number of domains and subdomains you can include in Instapage. It helps you to publish 30 landing page occasions in your business plan but more on the Enterprise plan. You can even download those landing pages and share them with Instapage users which they can edit and publish later.
Instapage Integration Options:
There are effective integration options in Instapage which include analytics tools, email marketing assistance, webinar, and a vast variety of third-party solutions. You can easily connect your landing pages with more apps and other services including Shopify stores as well as Paypal to gather payments in an online way.
Other integration platforms include Zapier and more apps and others. Check out integration documentation to connect your landing pages with a specific service where you see whether it is possible.
●      TRACKING, TESTING, AND REPORTING
This option helps you to monitor the performance of your landing page. It helps to analyze the details about the function of your visitors in Instapage. This includes the areas where they click and scroll. A heat map can show if any potential issues occurred on the page. You can see conversion rates and other data analytics here. Google Analytics integration gives you more insights about the running of your landing page.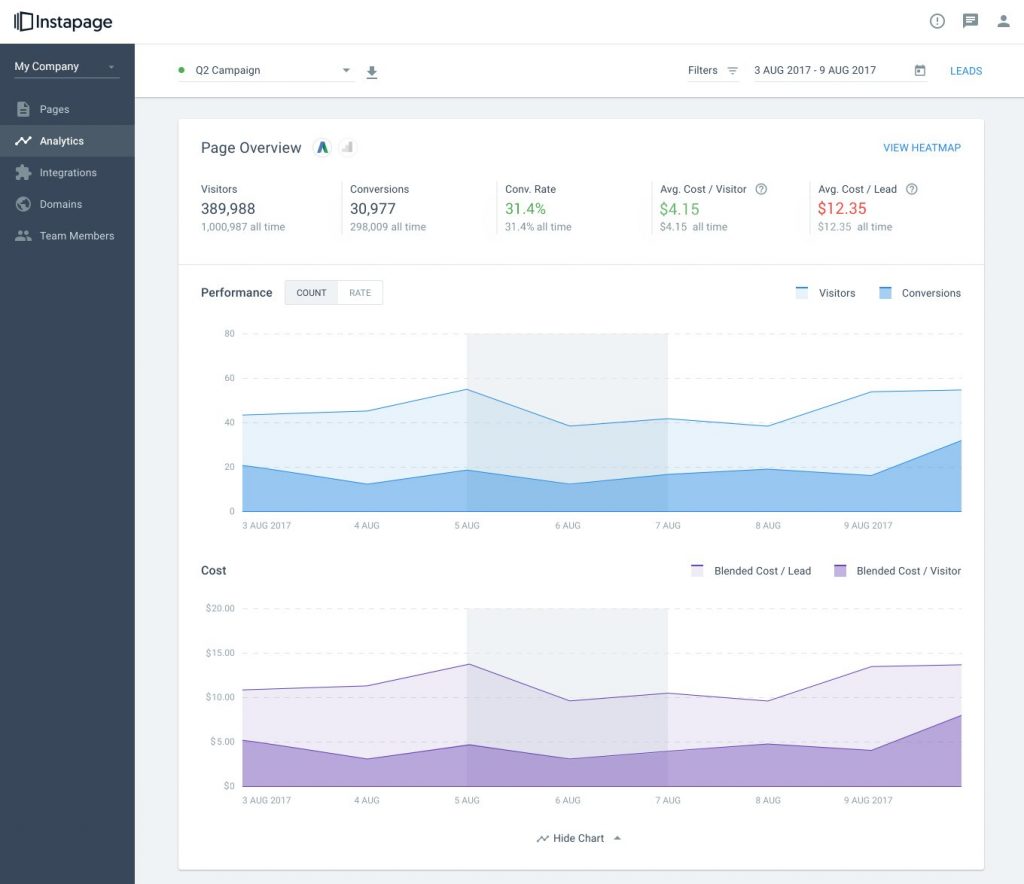 ●      A/B Testing
To assist you to get even better conversions out of your visitors, Instapage allows you to operate A/B tests on your landing pages too. Through supervision, you can build a copy of a landing page, and then make modifications to the new version of the page, such as shifting the call to action. Instapage will then exhibit the varied versions of your page to your visitors to discover which one functions the best.
Instapage has many more features that have made it one of the most powerful and popular landing page creation and lead generation services available today.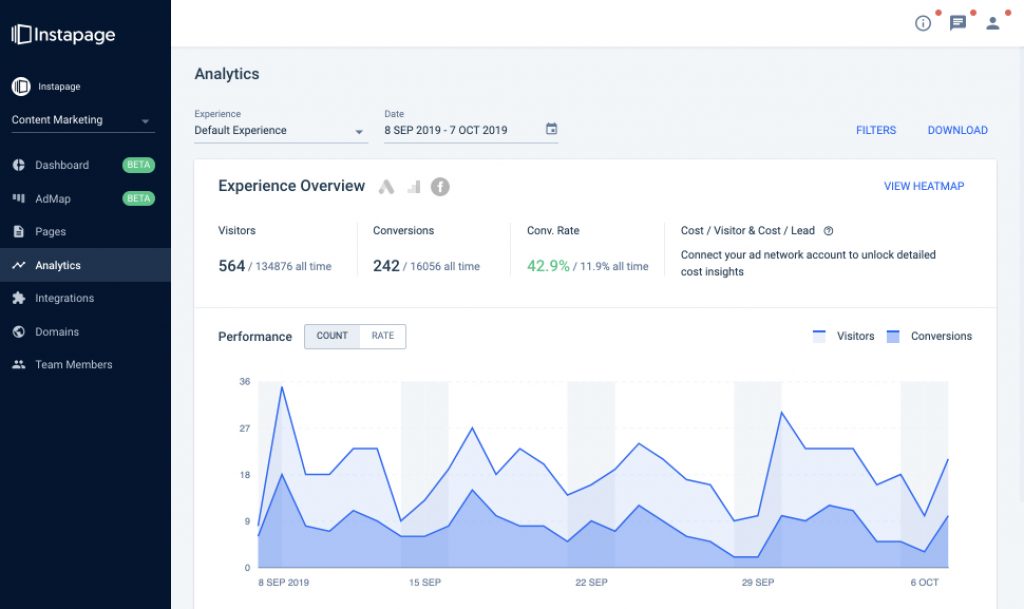 Other Features of Instapage:
Instapage has many more characteristics that have made it one of the most important and outstanding landing page creation and lead generation services accessible today.
Some examples of those features include:
● The proficiency for numerous users to work together on a project and work together on similar landing pages with a record of communication and modifications that have been made.
● Instapage can integrate with Google AdWords to see advertisement data inside your Instapage dashboard.
● A large library of online documentation to assist you to get the most out of Instapage. It also assists in creating Google AMP landing pages.

Step By Step Process of Creating a Landing Page:
Instapage lets you create Landing pages effortlessly which has numerous beneficial features that separate it from other platforms. It is a very affordable option for you. Keep in mind the following steps while creating your landing page.
● To start you have to sign up for a free trial. Once you've made your account, press on the "Create New Page" switch on the dashboard.
● Then you will get three options to choose templates to build a page. Select from the template library, upload an Instapage file, or scan an already available page with Instapage's Template Importer feature.
● After selecting the template, click on the 'edit' option.
● You can click the 'preview' button to see the final appearance of the landing page.
● Once you're fulfilled with your page, click "Publish" in the top right corner.
Look, your landing page is live now.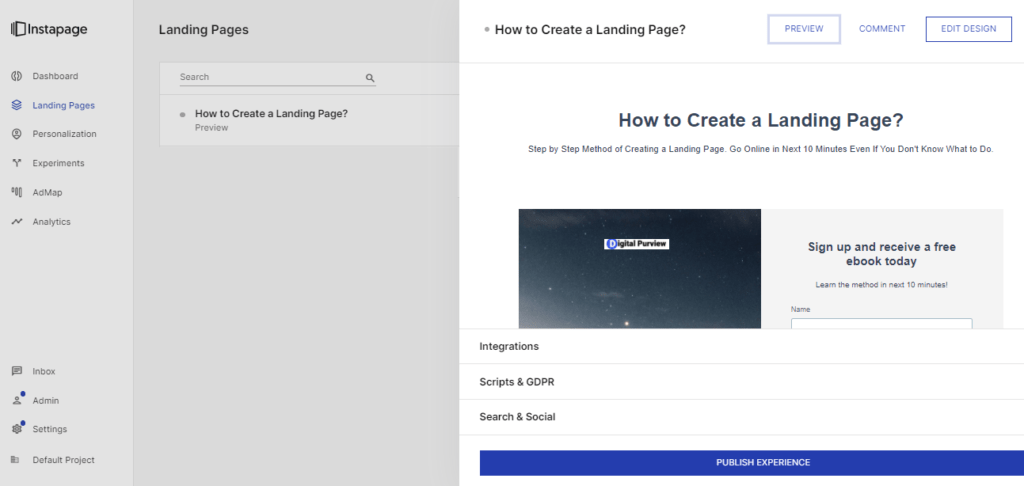 Instapage Pricing:
There are two pricing plans available on Instapage. The two choices are the Business plan and the Enterprise plan.
When you sign up for the Business plan, you have to pay $199 per month or $149 per month. It comprises everything suit for your business like 
● Heatmaps option
● Dynamic Text Replacement tool
● Marketing Automation Integration like Hubspot, Salesforce, Marketo
● AdMap® option
● Post click Score® which assesses the percentage of ads leading to traffic to an attached landing page.
This plan is suitable for a small business and marketing squad looking to increase its digital marketing technique by building landing pages for ad campaigns.
The second plan is the Enterprise plan for those looking for custom solutions to increase modifications and ROAS while downward CPC.
The cost will be based on the necessities of your business. However, this plan provides so much more than the already loaded Business plan, which includes (but is not restricted to):
● 1:1 Ad-to-Page Personalization (deliver related landing page to individuals)
● Direct-Lead Bypass (transmit your leads and sign-ups straight to your CRM or marketing automation tool, going in advance Instapage servers)
● Ad Spend Conversion Attribute option 
● Dedicate Launch Specialist is available 
● Customer Success Manager tools
In short, If you're a small and occasional business owner, Instapage could be way out of your money. This also indicates that you're not the landing page software's target audience.
This isn't a knock against Instapage. It's a testament to their responsibility to give improved features that are a cut above the rest of the additional tools out there.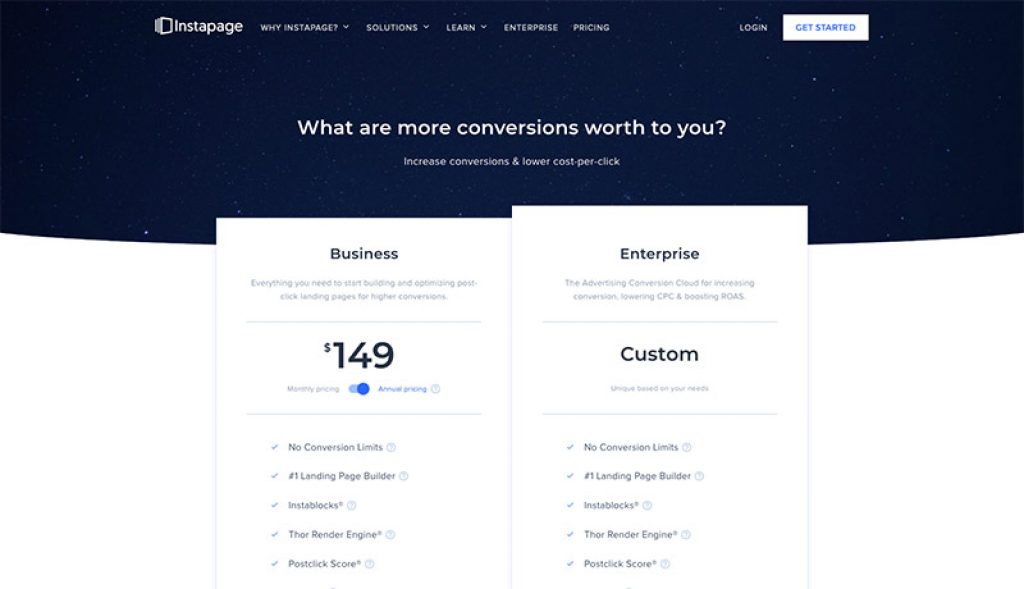 Instapage Alternatives:
If you are looking for Instapage Alternatives, you are at the right place. There are various Instapage alternatives like ClickFunnels, Nicepage, Unbounce, Leadpages, Landing pages, etc. in the market. But you will discover that Instapage is the perfect self-hosted cloud-based landing page builder you can acquire and host anything anywhere. Take a look at what you are getting with Instapage which other platforms aren't giving at present.
⚡ Instapage vs Leadpages
Both Leadpages and Instapage enable you to effortlessly design and optimize landing pages, which save your time and turn visitors into customers. But you can find many differences between the two. Instapage is focused on large business corporations with advanced features having unique drag-and-drop features that gift your flexibility.
Leadpages focus on small business owners with simple-to-use options. Leadpages give drag-and-drop components with grid layout, captivating users with insufficient knowledge or duration to figure out the convincingness of modification tools.
⚡ Instapage vs Unbounce
Unbounce makes it hard to supervise lots of landing pages and integrations with other networks are challenging such as the absence of integration with Pardot. Unbounce does have several restrictions that control it from being completely drag-and-drop. this platform to be a little finicky at times. There were adjustments you should make.
Unbounce may not be as simple to set up and manage as Instapage is. Heat mapping is connected to Instapage, detailed with all the real-time analytics you can expect from such a tool. Instapage gives satisfactory analytics and reporting with heat maps, whereas Unbounce only has simple native reporting functionality. You can even integrate the heat map data with A/B testing. 
⚡ Instapage vs click funnels
ClickFunnels has a fundamental, user-friendly landing page builder. While it's not a powerful landing page creator, that's kind of the point to be easy and simple to maintain. The landing pages will do their job when it comes to collecting emails, selling commodities, or hosting webinars. With ClickFunnels, there aren't any integrations accessible, you can't combine with a third-party landing page app. Since the landing page builder is so simple, you may not have all the characteristics you want to build highly professional and beneficial landing pages. And one more thing to include, if ClickFunnels goes down, your landing pages will too.
However, Instapage arrives with a huge abundance of integrations such as commerce automation, email marketing, CRM, e-commerce outlets, analytics, publicity, call tracing, and many more that assure huge flexibility when your landing page is live and provides perfect results to the end-users and consumers. Instapage also gives built-in A/B testing and progressive analytics, whereas ClickFunnels is restricted in this aspect.
Instapage is one of the most useful landing page creators you'll find. It has everything you want to create, customize, publish and trace your landing pages. If that's all you want, then go with Instapage. 

Customer Care:
Instapage has great customer service and a durable support team that is important in your business. Even though you have spent plenty of time studying landing pages and how to utilize Instapage or not, customer service is really necessary. The promising message is that when you use Instapages to build your landing page content, your team members will have an entry to a cutting-edge support team.
It doesn't grab a lengthy duration to become accustomed to the Infusionsoft interface, and integrations with Salesforce via Zapier and other technologies can make your life much easier. To make things simpler for your customers, you can expand your plugins and widgets to your landing pages, and A/B test your CTAs to guarantee that you're getting the best return on enterprise from all of your campaigns. With live chat and email channels that often help in gaining top scores from online user reviews, Instapage gives industry-leading customer service.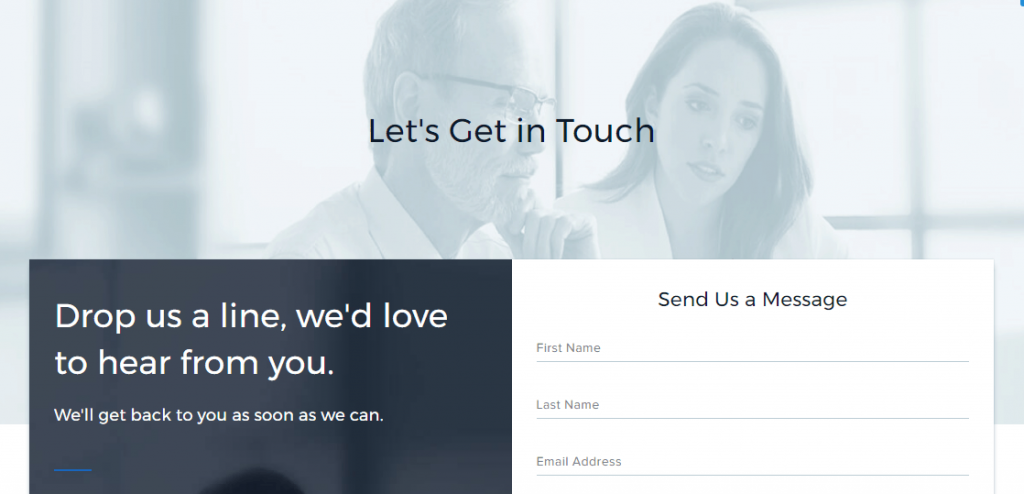 Final Thoughts:
If you are looking for a powerful landing page builder and publishing tool, then Instapage is the right option. Thanks to the beginner templates and the progressive page builder, you should have no trouble creating a suitable type of landing page for your project.
The WordPress integration has been well executed, so if you like to publish landing pages on your WordPress website, it's extremely straightforward with Instapage and its free plugin. Still, as wrapped up earlier, it's just as simple to publish landing pages on your domains if you don't like to publish them on your WordPress website. To maintain things easy, Instapage takes care of all of the hostings for you.
The capacity to download and gather leads through your landing pages, as well as integrate your pages with plenty of third-party assistance, puts together Instapage satisfactory for many kinds of projects. However, the barely restricted alternatives for selling products quickly through your landing pages may put some readers off.
Despite all of its enormous features, the major sticking point will be whether or not you can rationalize spending $149 monthly or extra for a landing page builder. If you can, then Instapage is simple to approve.
Still, if you're already using WordPress, or are like to start, you can get entry to the influential Divi theme, with its outstanding page builder tool, a huge and growing library of templates, and split testing features, for just $89. Yes, you'll need to spend for web hosting to get your site online, but there are some remarkable cheap web hosts out there.
Divi and the other WordPress page builders may not have everything you get access to with Instapage. But, if you just like to publish limited landing pages to improve subscribers on your blog or begin promoting your side rush it may make more economic sense to start with a WordPress-based format. Then, if your project gets put off, think about changing to Instapage.
Still, if you feel like you're prepared for one of the best landing page builders, then Instapage should certainly be on your shortlist. Instapage is one of the most useful landing page creators you'll find. It has everything you want to create, customize, publish and trace your landing pages. If that's all you want, then go with Instapage.

Frequently Asked Questions:
Q1. What is Instapage used for?
Ans: Instapage is a service that allows you to build landing pages for your online marketing and promotion campaigns with their effective tools.
Q2. Is Instapage free?
Ans: Instapage has no free plan. But you can check the Business plan features on a free trial for 14 days on offer.
Q3. Is Instapage responsive?
Ans: Instapage post-click landing page experiences are built-in with a fully responsive design that automatically scales to optimally suit devices with various screen sizes.
Q4. Can you build a website with Instapage?
Ans: Yes. Instapage makes it easy to create one. It's a great tool that enables you to publish a webpage in a day, without entering a single line of code.
Q5. Where is Instapage hosted?
Ans: Amazon Cloud Servers.
Q6. Is Instapage worth it?
Ans: If you're able to pay for it, the tool is necessarily worth every single penny for its effective features.
Q7. What is a conversion in Instapage?
Ans: A conversion is traced if a visit is registered from the same user on both the recent page and the Thank You page in a certain period.