Canva Pro: Is it worth the money? An in-depth review!

 Canva Pro: Is it worth the money? An in-depth review!
In recent years, there has been a growing demand for graphic design software. This is because graphic design is becoming increasingly important in the business world. A well-designed logo or website can make a big difference in a company's bottom line. Additionally, many businesses are now using graphic design software to create marketing materials such as flyers and posters. It is no secret that graphic design is a very versatile field. With the help of graphic design software, one can create just about anything one can imagine, from product designs to logos to website layouts. So, is there a popular program or piece of software on the market that's not only inexpensive but also suitable for beginners who have little to no experience with graphic design and video editing? There are a lot of them, but I think anyone with even the slightest association or connection to graphic design must be familiar with the name Canva Pro, as it is one of the most widely used applications in the world for creating animated social media posts, flyers, and standees.
 In this blog, I'll evaluate this well-known graphic design program in-depth from the perspective of a typical user. I will be evaluating the features of Canva Pro, its ease of use, and its price. I have spent around a week with the Canva Pro application, and in this blog, I am going to share my experience. By the time you finish reading this blog, I hope you will know more about Canva Pro and be able to make an informed decision about whether or not it is the right software for you.

Introduction
Before we evaluate the advantages and disadvantages of Canva Pro, I thought it would be better to give a brief overview of its background and popularity in general.
As far as Canva Pro's inception is concerned, it has been around since 2011 and has since become one of the most popular online design platforms in the world. It's easy to use, but it also comes with plenty of advanced features and tools for more experienced users. The Canva platform has over 40 million monthly active users, more than 75 million total users, and is available in over 190 countries. Canva is used by small businesses, large enterprises, educators, and individuals for a variety of purposes.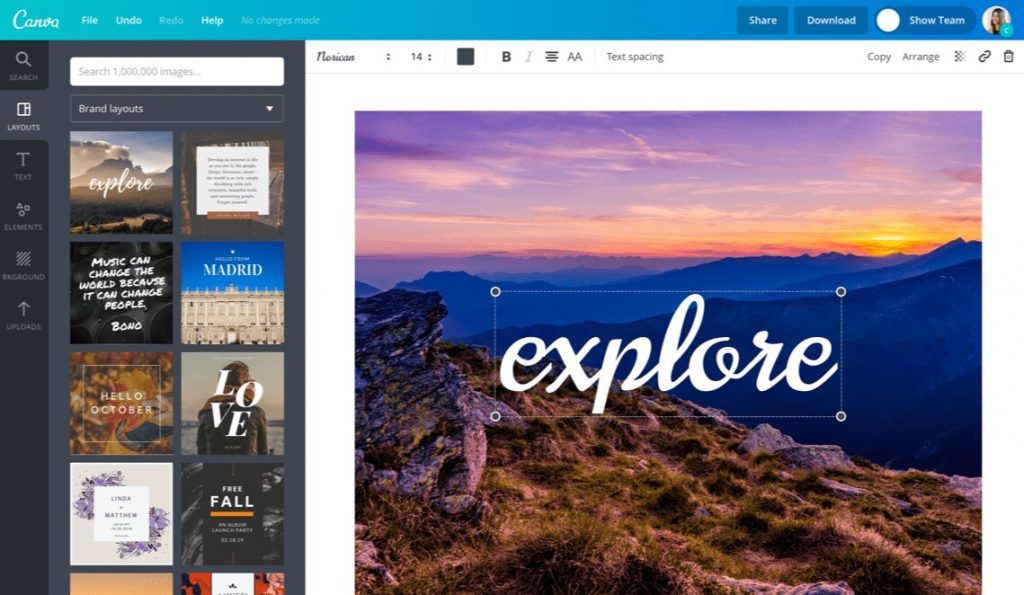 What is Canva Pro?
Why is it necessary for me to reiterate that Canva Pro is a design software when I believe I have already explained this? This is because Canva Pro also has a free version known simply as Canva.
It is crucial to understand that it is the paid version of Canva so that people are not confused. It was designed for people who want to make a living from their designs or who want to create more than just a few designs.
Canva Pro offers you access to unlimited templates, fonts, and colors—but there are some limitations in terms of file size and resolution ( for example, you can't upload images larger than 2500 pixels) and we will talk about it ahead in the post.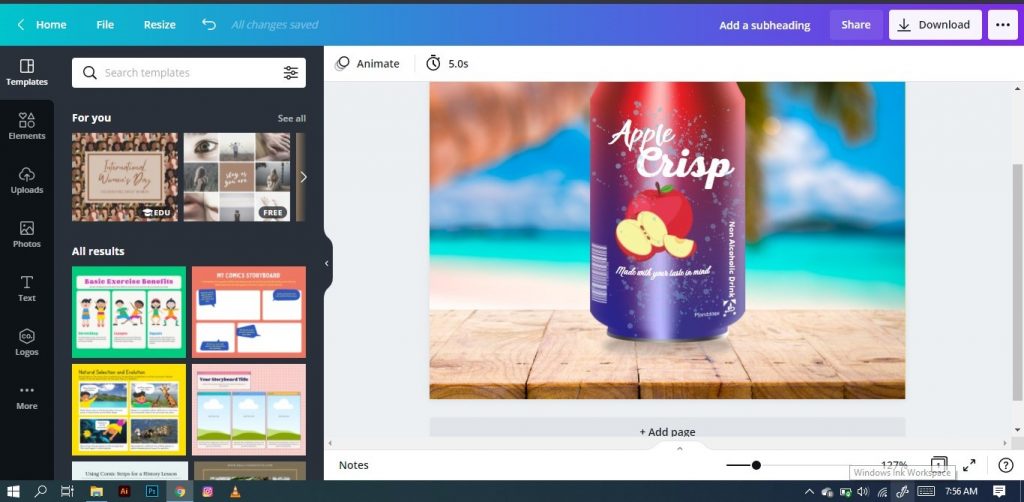 Canva Pro Review Summary:
After spending more than a week testing Canva Pro, I have many observations to make about it, but those are explained ahead. But in a nutshell, Canva Pro is truly an ideal tool for creating graphics and designs. Canva Pro is not perfect, but it's a great tool for any graphic design professional. It is a user-friendly graphic design tool that is used by many small businesses and freelance designers and is ideal for starting to teach people with no skills in graphics. It has a free version with limited features and a paid Pro version with more bells and whistles.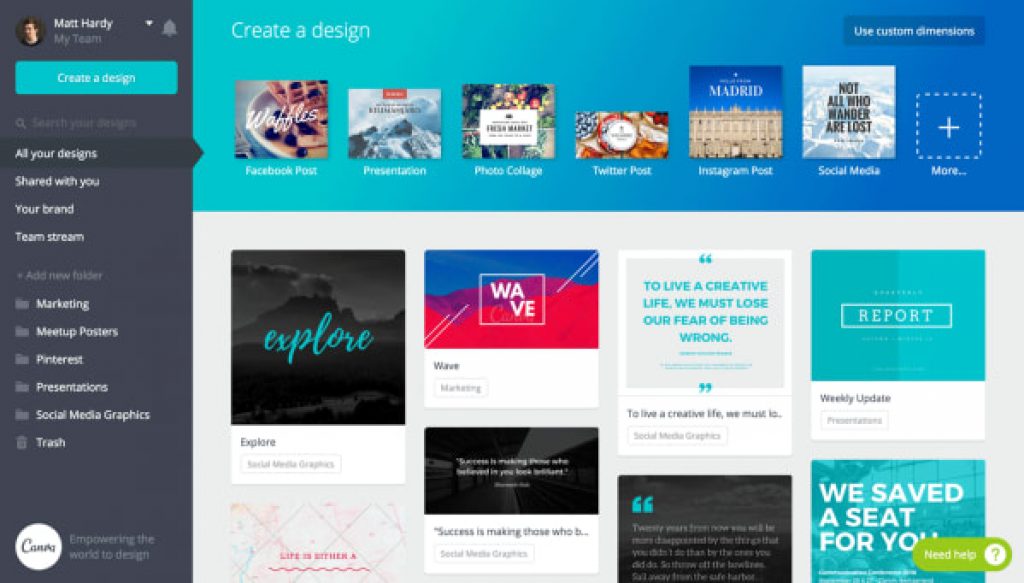 Moreover, as per my experience and observation, Canva Pro is a great tool for small businesses and individuals who need to create professional-looking designs but don't have the budget for a full-time designer. The Pro version gives users access to a wider range of tools and features, as well as priority support.
PROS:
1. You can create custom designs that match your brand.
2. There are millions of templates and images available.
3. You can edit designs to make them perfect for your needs.
4. When handling simple to average complexity projects but not highly complicated ones, Canva Pro is perfect for freelancers and small teams.
5. Nice application for quick and on-the-go video editing.
CONS:
1. You need to pay for a subscription to use all the features. 
2. Not good enough for extremely challenging or complicated projects.
3. The paid version has limited features from a professional graphic designer's point of view.
4. For some users, the subscription fee may seem excessive.
 The most important thing to know about Canva Pro is that it can do everything you need to create printable images online or in your browser without any plugins or downloads.

Canva Pro vs Canva Free
Canva Pro is the paid version of Canva. It's more than just a different design, though—it's a completely different experience. Canva Pro is a subscription-based service that gives users access to more features and tools than Canva Free, including access to more templates, fonts, and tools.
Canva Pro also allows users to create designs with a transparent background, which is not possible with the free version. In addition, Canva Pro users receive 100 GB of cloud storage along with some specific features such as an unlimited number of background removers and content schedulers.
The free version of Canva allows you to create simple layouts with text boxes and shapes in your photos, but if you want something more sophisticated or professional looking (like an e-book cover), then you'll need to upgrade your account before using it anywhere else on the web!
Fortunately, I have used both Canva and Canva Pro, and I can tell you that for any professional, the free version is just not adequate at all.

Canva 'free version' offerings
Canva's free version is not a bad option for people looking to get a taste of its capabilities or for someone looking to do infrequent editing or small projects. Individuals can use its free plan to create their templates and graphics. Naturally, the company offers a free version without its full set of features, but that's fine.
● The free version only offers 5 GB of cloud storage on Canva, which is a limiting factor and also slower customer support than the Pro version.
● There are no pre-made layouts available for small businesses or nonprofits (although they do have one template made specifically for these groups). You'll have to create all your templates yourself using the tools provided by Canva Pro so that they are compatible with everything else on their site.
● The free version of Canva offers 250000+ free templates and 100+ design templates, which sounds quite good, but trust me, for a professional it can be limited.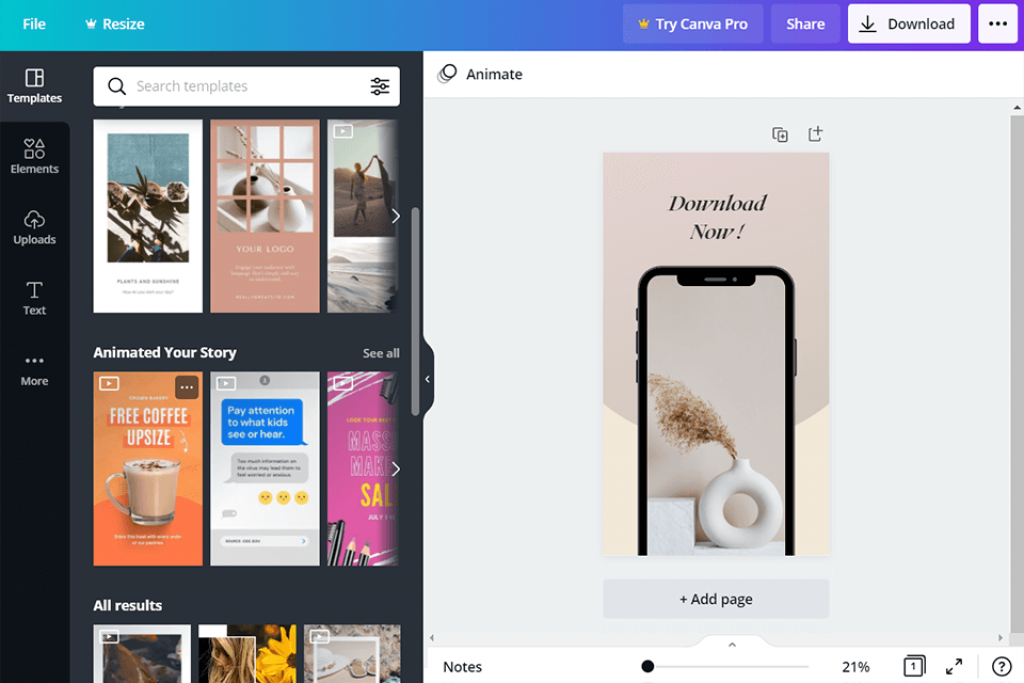 Availability on the different platforms
Being accessible across various platforms is one feature I require. I use a variety of devices; I have a Mac, a Windows computer, an iPad, and even an old tablet. I don't want to find myself in a position where I need to work on something but have a device that is incompatible with the software.
 Canva Pro excels here because Canva is available on all major web browsers, including Google Chrome, Safari, Firefox, and Edge. Additionally, Canva Pro is accessible on mobile devices like smartphones and tablets. These include Canva for Android and Canva for iOS on iPhone and iPad. I checked the set of features on the Android and iPad, and they looked good enough. Therefore, it is a good thing that the Canva Pro developer has realized the importance of multi-OS and multi-device support as a current necessity.

Setting Up Canva:
In my testing, I found that setting up Canava Pro or getting onboard with it is super easy. As stated before as well, the Canva application works on any device and there are no signup fees unless you want to use their premium plan.
 It is intuitive and user-friendly. I like that you don't need to be a tech-savvy person or a designer to be able to create great-looking visuals. If you want to get started with Canva Pro, there are a few things you need to do, and these are just a cakewalk:
● First, users need to create an account. Customers who wish to purchase the pro version can do so by visiting the Canva website and selecting the "Sign Up" option.
● After creating an account for Canva Pro, they must confirm their email address.
● After the email address has been validated, a registered user of Canva can log into the account and begin using Canva Pro after making payment.
● When you first log in to your account, you will be taken to the homepage. On the homepage, you will see a list of templates that you can use to create your designs.
As a registered prop used on Cava Pro, you can start by creating a new design from scratch or by using one of the many templates available. Once you have chosen your template, you can add text, images, and other elements to your design. You can also change the colors and fonts to match your company's branding. Once you are happy with your design, you can download it or share it with others.
The templates are categorized so you can easily find what you need for your project. Overall, I was impressed with Canva and I would recommend it to anyone looking for an easy way to create visuals.

Canva Pro Top Features
During my testing, I liked the Canva Pro's pick-and-drop functionality, which makes it a very simple program for anyone to learn. It takes little time for anyone to learn how to use and comprehend it. But the software has a much smaller learning curve for new users as it has a drag-and-drop feature, which is brilliant. The application's design is very appealing, yet simple and easy to use at the same time.
Here are the top 7 aspects of Canva Prop that I adore.

1. Canva Pro Custom Branding
When working for many brands as a professional, professionals always desire features that make their lives a little easier. Canva Pro custom branding is one such feature. Canva Pro's custom branding feature allows you to upload your fonts, logos, and colors to create a unique and consistent brand identity for your designs. This is an invaluable tool for freelance designers who often work with multiple clients and need to quickly create custom branding for each one.
I love how easy it is to upload my fonts and colors into Canva Pro. I can create a quick brand guide for each of my clients and have all of the branding elements I need right at my fingertips. This has saved me so much time when creating custom designs for my clients!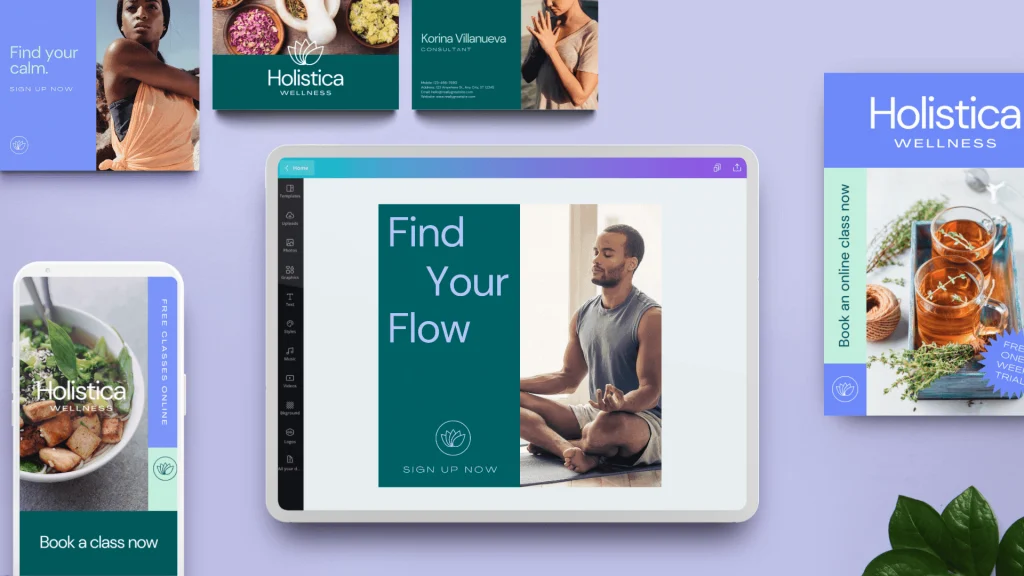 2. Canva Pro-Magic Resize
Canva Pro's magic resize feature is a lifesaver for freelance designers! With just a few clicks, you can resize your design to fit any social media platform or print size. This has been a huge time-saver for me, especially when creating designs for clients who need a variety of sizes for their social media platforms.
I also love how easy it is to change the orientation of your design with Canva Pro. I often need to create both landscape and portrait versions of my designs, and Canva Pro's magic resize feature makes it super easy to do that.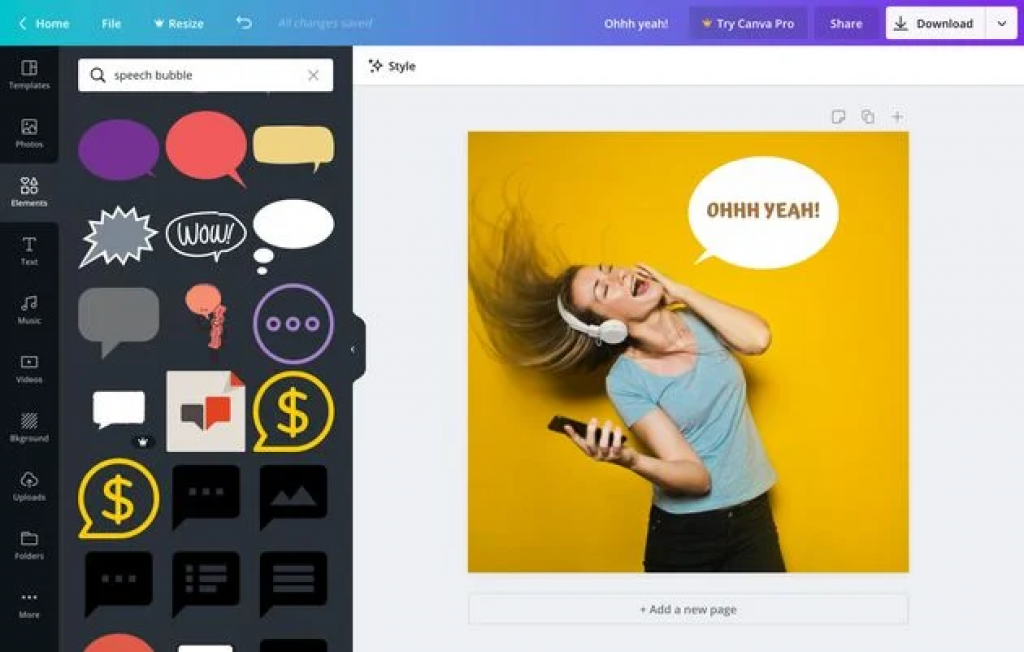 3. Canva Pro Gallery
Canva Pro's gallery feature is a great way to save time when creating designs. With the gallery, you can access all of your previously created designs and use them as templates for new projects. This is a great way to save time if you have a client who needs a similar design to the one you've already created.
I also love that the gallery feature allows you to share your designs with other Canva Pro users. This is a great way to collaborate with other designers or get feedback on your work.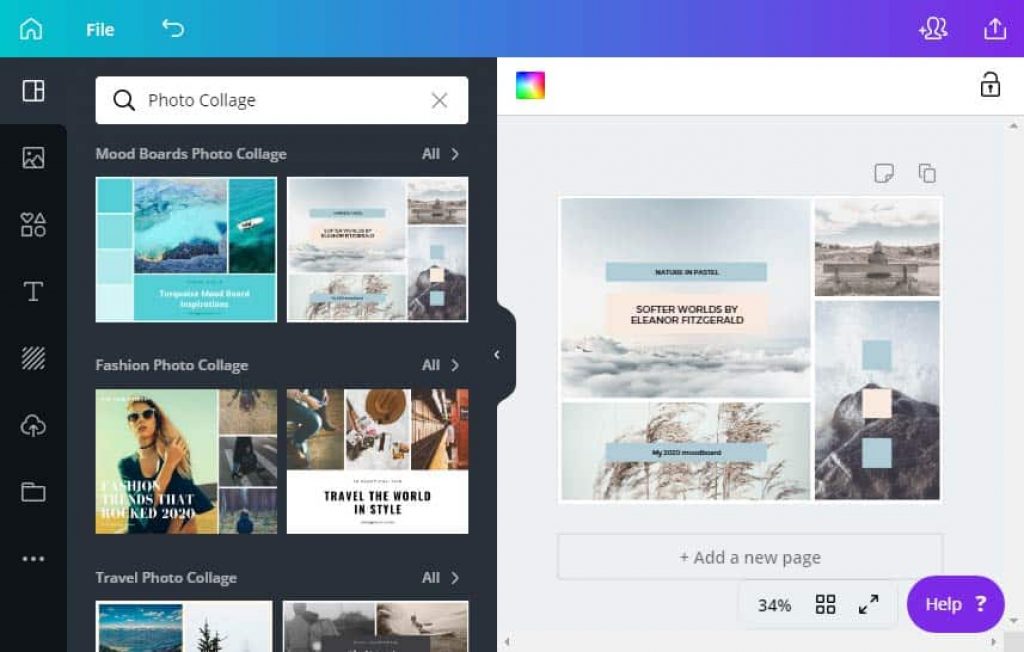 4. Canva Pro Community
Canva Pro's community feature is a great way to connect with other designers and get feedback on your work. The community is full of talented designers who are always willing to help out or give feedback. I've found the community to be a great resource when I'm stuck on a project or need some inspiration.
I also love that the community feature is completely free! It's a great way to connect with other designers without having to pay for a membership or subscription.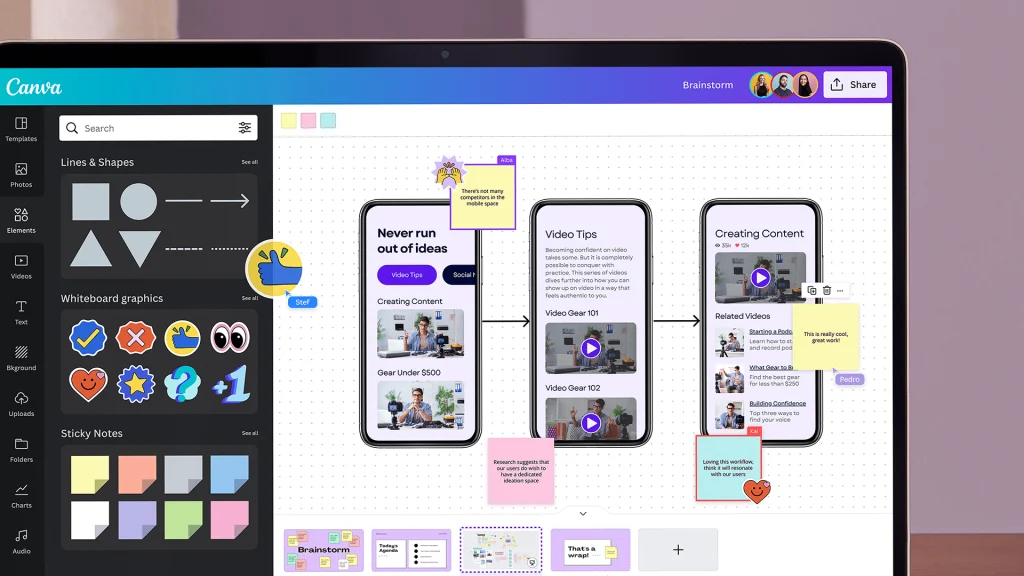 5. Schedule Post:
This is something that I didn't expect before testing the Canva Pro, and I loved it. With the Content Planner present in Canva Pro, users can design stunning social media posts and coordinate them across your platforms, including Facebook, Instagram, Twitter, and LinkedIn. Canva makes it easy to create a stylized post in seconds and share it with your audience quickly! The integration of having a social content planner inside graphic design software is a cool idea. I can understand how convenient it can be for people who create social media ads for their clients.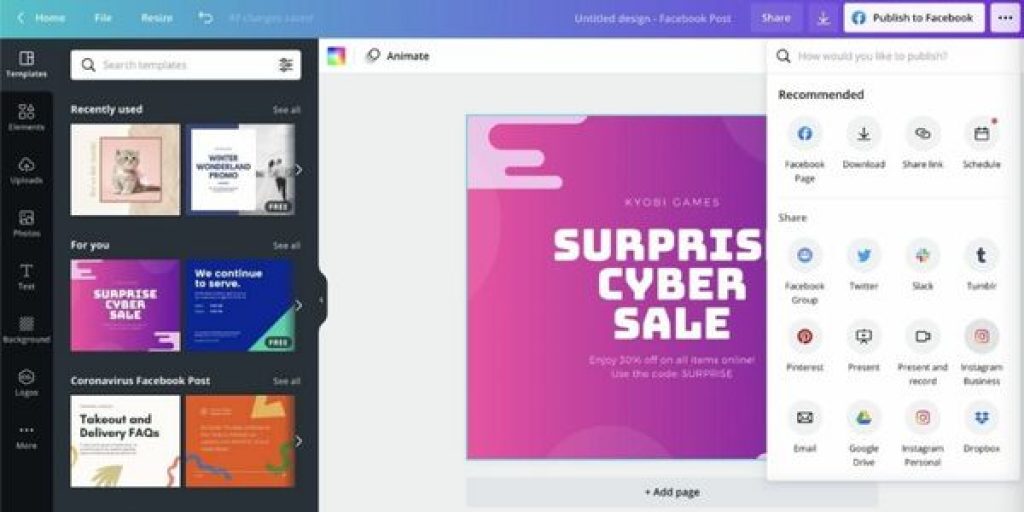 6. Instant Animation
Want to add movement to your social media posts? Use Canva Pro's animation creator to easily add instant animation to your posts, presentations, and anywhere else you need a stunning visual impression. Simply click once to animate, then download it as a GIF or video format. There are 14 types of animation, and the choices available are very good, and they do help make the created graphics look good and unique. 
Some other miscellaneous features deserve to be mentioned, and these are:
For professional users, there are over 100 billion stock photos, graphics, videos, and audio files available, which is simply enormous.
With over 130 fonts available, one can find the ideal one for their project.
610000+ premiums template with continued addition that happens daily.
 Cloud storage of 1 TB and the option to create a dedicated folder for any project.
With over 1,000 features, one can find the perfect one for your project.
 One of the biggest benefits of Canva Pro is that there are no ads. This means you can design without being interrupted by annoying pop-ups or banner ads.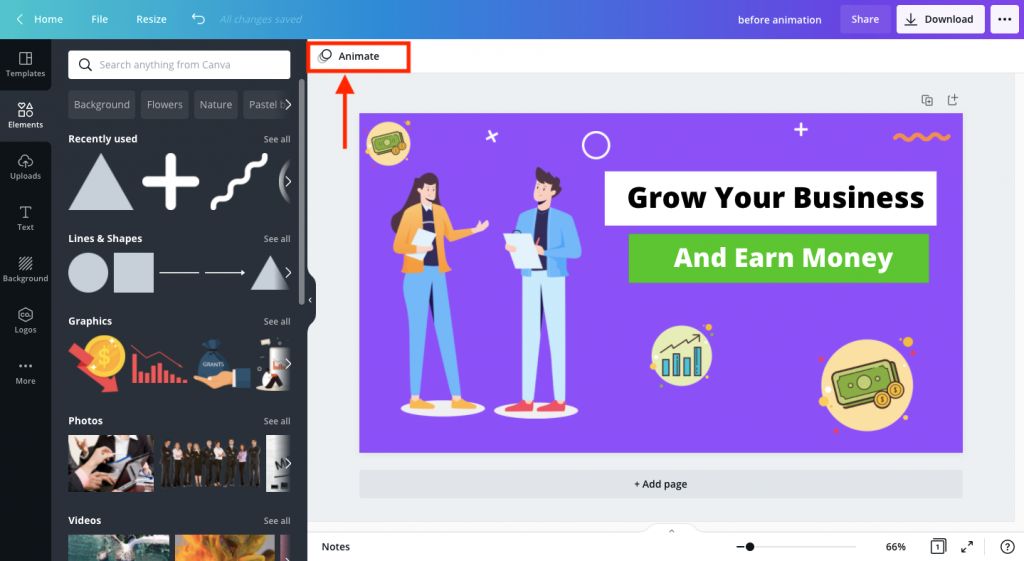 7. Video editing
While Canva is a great tool for creating simple designs, it falls short when it comes to video editing. The Pro version of the Canva video editor lacks many of the features found in professional editors, such as the ability to add multimedia, create custom animations, and more.
I found that simple adjustments like exposure, contrast and white balance are not supported by the application, but you may tweak transparency and add frames and graphics to your films. However, there are some lovely options for original text overlays and frames. As a user of Canva Pro, you get access to only 6 transitions that can be used to link clips together seamlessly. Although you can add background music that has already been recorded, there is no ability to adjust the volume of your video clips or use noise-reduction techniques like in consumer video editing software.
Overall, the Canva Pro video editor is an average tool that lacks the capabilities of professional editors. If you're looking for a simple video editor, Canva is a good option. However, if you need more advanced features, you'll need to look elsewhere.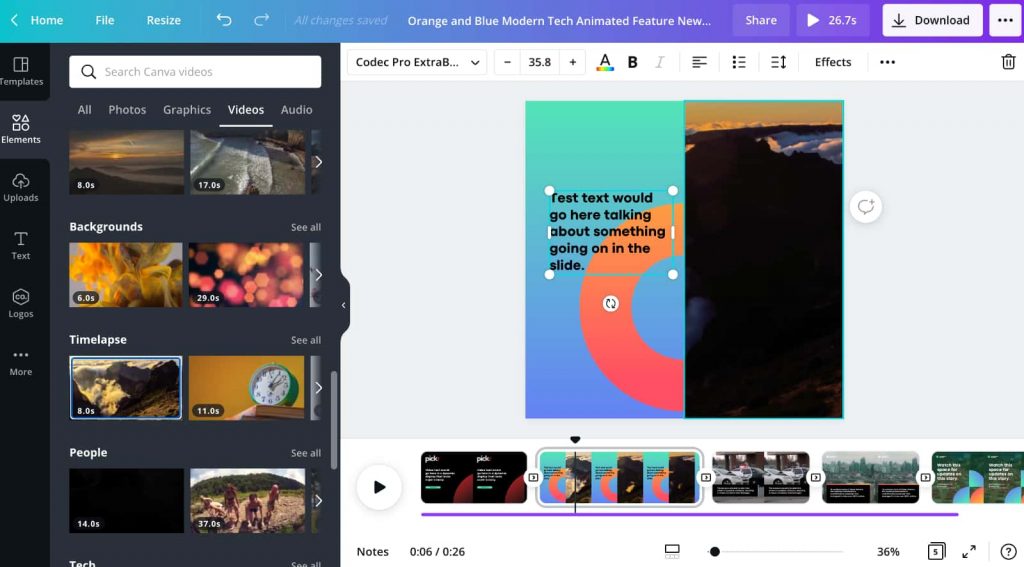 Did I miss something:
After using Canva Pro for a week, I discovered that I didn't like the animation effects and video editing features. These features, in my opinion, were constrictive and lacked the flexibility I required. Additionally, since I was using the software for the first time, it is unfortunate that there is no live chat option in the support section. Going through the help section made life easy, but having to go through long blogs or videos for small issues seems like too much. And, yes, there are a few features available in the more expensive software programs that are just not available in Canva Pro.

The pro features are worth the upgrade if:
If you're a graphic designer who uses Canva regularly, or if you have one person on your team who does and wants to be able to work in their own space, the pro version is worth it.
If you want to use Canva for more than just one project (say: multiple clients), then the pro features are worth it. You can also upgrade if you want to use it across multiple platforms like WordPress or Squarespace websites, as well as other apps like Adobe Photoshop or InDesign.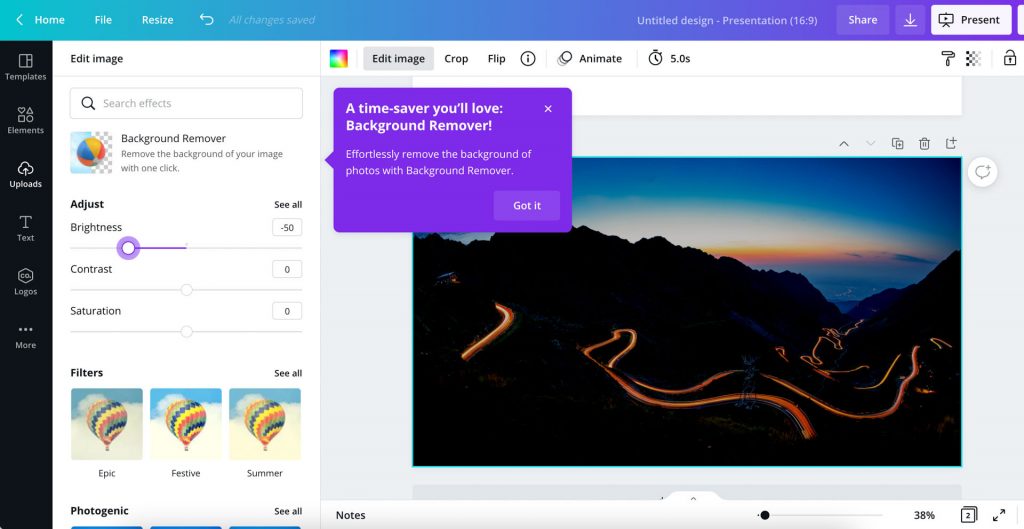 Third-Party Integrations
Since Canva Pro works as a SaaS (software as a service), having app integration is important. I wanted to know what the app integration systems were like in the Pro Plan. So, I found that most of the expected applications, such as Google Drive, Dropbox,  Facebook, Gmail, etc. are available. On the left-hand side of the Canva app, under the Content Planner option, you will find a Discover Apps option, or you can Google the "App DirectoryCanva" and the result should be the link to the "App Directory" page. Here, users of Canva Prop can either type in the name of the app or find a required app from the different sections.

Canva Pro Customer Support
Canva offers support through its help center and email support. Sadly, there is no option for live chat or phone support. But it is expected since the software itself is not expensive. However, Canva has tried to address this issue by having a thorough help section consisting of a lot of FAQs and informative blogs. Moreover, Canva Pro subscribers get priority support from the Canva team. This means you'll get help with your designs faster than non-subscribers.
On a positive note, I was happy to know that Canva Pro customer support is available 24/7. Simply email Canva at [email protected] if you have any questions about the software or if something isn't working properly for you. You can also visit their knowledge base and FAQ pages. Additionally, they offer a discussion board where users can interact with those who are experiencing similar issues and ask questions.
As far as the turnaround time is concerned for a raised query for different types of users, it is given below:
● Canva Pro – within 24 hours
● Canva for Teams – within 24 hours
● Print – within 24 hours
● Nonprofit and Education – within 48 hours
● Canva Free – 1 week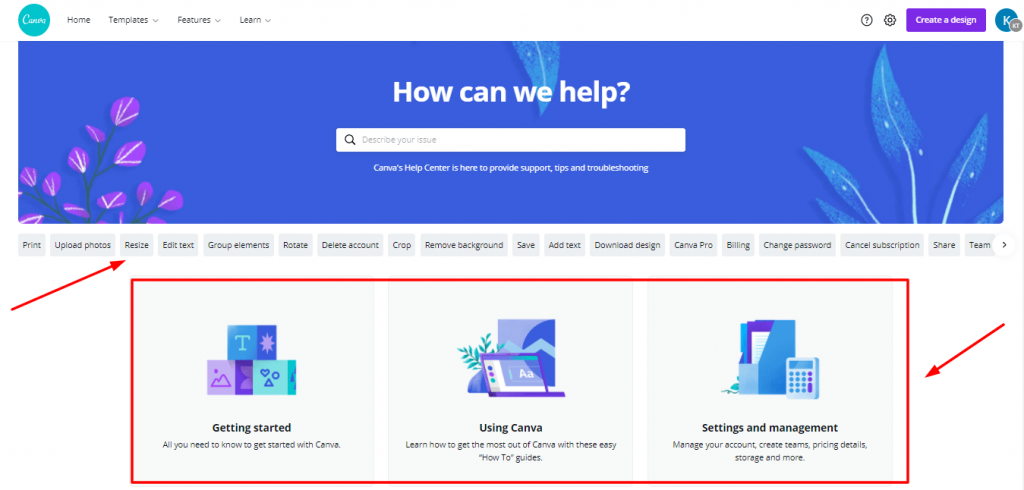 Canva Pro Pricing
Below is a comparison of the features included in the free, pro, and enterprise plans of Canva.

Free Version :
– 1GB of storage
– Access to basic fonts and shapes
– Limited template library

Canva Pro:(12.999 monthly & 119.99 Annually(9.99 monthly )
– 10GB of storage
– Access to premium fonts and shapes
– Extended template library
– Animation and video features
Enterprise: $30/Per user/Each month –
– Unlimited storage
– Access to all fonts and shapes
– Extended template library
– Animation and video features
– priority support
The above information explains everything if you are a graphic design professional because you must be aware of the higher pricing of the graphic software that is available on the market. The pricing is really good, and even the free plan comes with a decent set of features for beginners.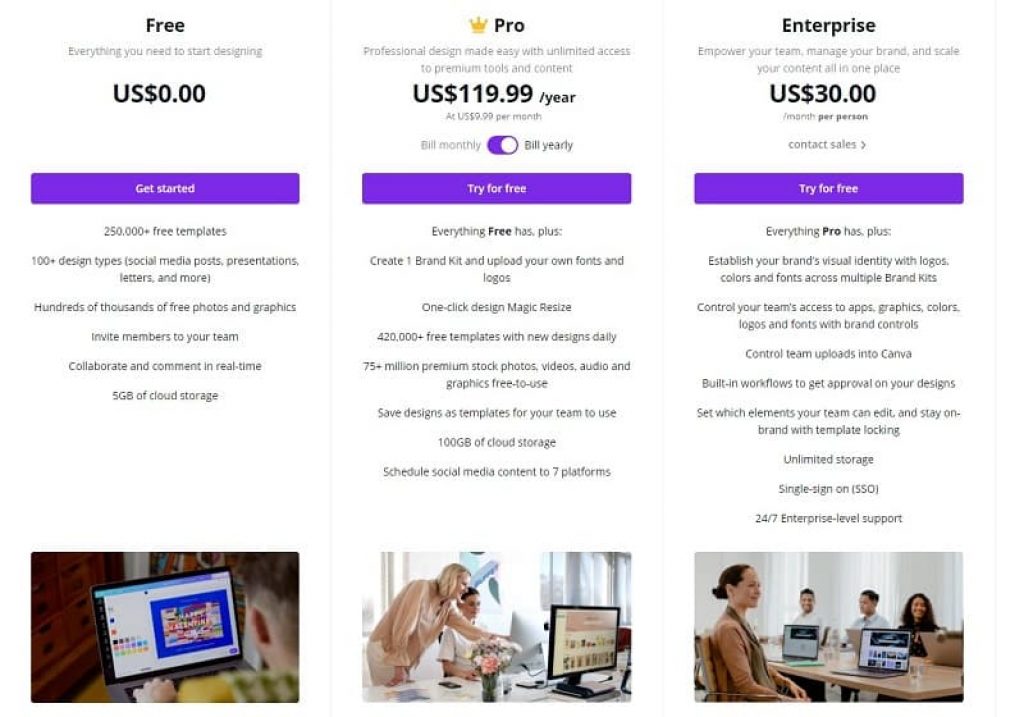 Canva Pro vs the competition
I can tell the thought process behind creating a tool like Canva Pro after using it. See, the graphics designing tools such as Photoshop or Illustrator are having far more functionalities but they are more expensive as well. Having something that can do the work without having to learn too much is the backbone of all the offered features of Canva Pro. There is a smaller learning curve. Professionals may occasionally feel that the software's functionality is constrained, but they must also understand that other types of software are also more expensive.
Overall, I am impressed with its features and capabilities. The program is user-friendly, packed with features (including templates), and allows you to add your branding. Because it has a drag-and-drop feature, which enhances its overall functionality and makes it much simpler to learn, it is a fantastic alternative to Photoshop or Illustrator and holds its own against the competition.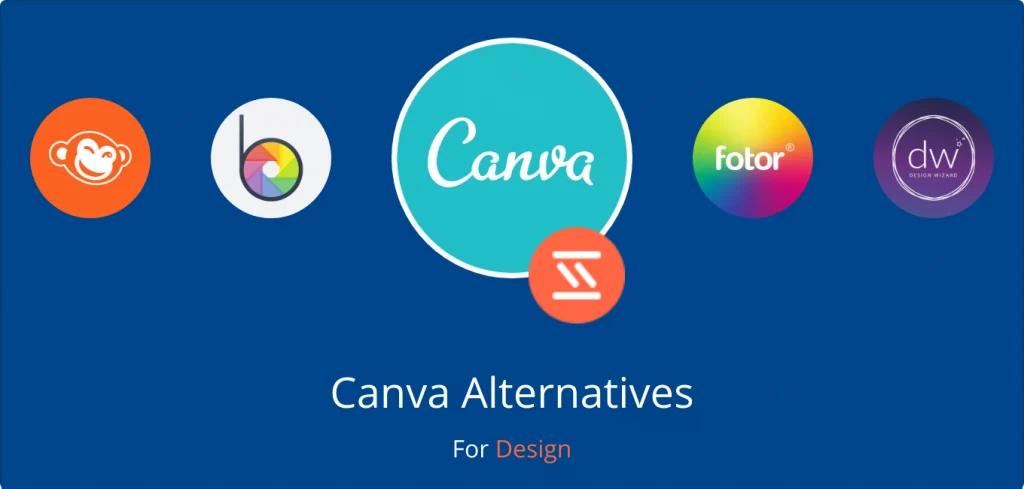 Finally, something that's not on Design Pickle!
So, what's the verdict? Canva Pro is a great tool for designers and non-designers alike. It's not just for graphic design—you can use it for all kinds of projects, from photo editing to video production. And if you want to save yourself some time when creating templates or logos, this app has that covered too!
As per my week-long testing, Canva Pro is a solid choice for graphic designers, marketers, and anyone else who needs to create graphics for social media, blogs, and websites.
But it's not a good choice for beginners or casual users since the free version of Canva offers more than enough tools to get started with beautiful images on your blog or website. If you want more options (and have the patience to learn how they work), then upgrading might be worth it if you find yourself needing them often in the future. Additionally, if someone is looking for a way to create professional-quality images on their tablet or phone, then this app should be at the top of their list. They can save time by using a simple drag-and-drop interface instead of going through an entire workflow in Photoshop or Illustrator first!
In short, if you're looking for a simple solution that won't require much time investment nor require advanced skills, then definitely give Canva Pro a try – there isn't much else out there like this one!
Frequently Asked Questions:
Q1. What is the price of Canva Pro?
Ans: Canva Pro charges users $12.99 per month or $119.99 yearly on annual billing which makes the price come down to $9.99 per month.
Q 2. Are there animation effects available in Canva Pro?
Ans: Yes, I am happy to report that Canva Pro offers 14 types of animation effects for pro users which they can implement in their designs.
Q 3. Is CanvaPro good for video editing?
Ans: According to my testing, it is extremely basic and isn't suitable for advanced video editors, but it certainly isn't a bad choice for beginners or intermediate users.
Q 4. How good is the ecosystem on Canva pro in terms of templates and designs for flyers, social media, banners, etc?
Ans: Here, Canva Pro shines, as it offers over 100 million stock photos, graphics, and more than 610,000 free templates for its pro version users, which is more than enough in my opinion.
Q 5. Is there an enterprise plan in Canva Pro for big teams?
Ans: Yes, there is an enterprise plan that charges $30/per user/per month for enterprise-level companies.
Q 6. Is Canva Pro good for beginners?
Answer: In my view, people who are just starting should start with the free version of Canva instead of going with the pro version.
Q 7. Can Canva replace Photoshop?
Ans: No, Canva Pro cannot replace Photoshop since the capabilities and feature set of Photoshop are far superior to Canva Pro.