Builderall: Is it an All in One tool for you?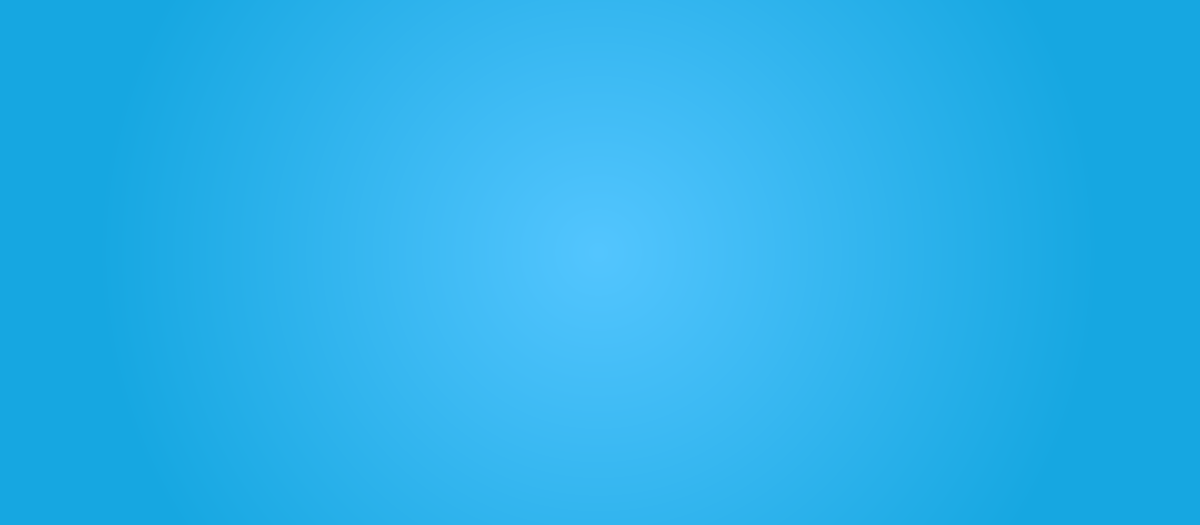 Builderall: Is it an All in One tool for you?
Do you find it difficult to decide what SaaS platform you should use? Maybe Builderall is on your mind, but you're not sure if it's the ideal site for your internet business. Every business requires a platform for speeding growth and creating a successful online image. A business owner wishes to reach a larger audience to increase leads.
Improving the web portal can aid in the conversion of visitors into consumers. Builderall is a one-of-a-kind platform that boosts sales and allows customers to easily purchase your products and services. However, before assessing this application, some background information about it is required. You must understand how it may benefit your business and what qualities it lacks. You should always invest your money only after thoroughly researching the software.
As a result, in this Builderall Review, I will discuss every important element regarding this platform. If you believe it is appropriate for your firm, you may proceed.

Builderall: An Overview:
It is an online marketing program that Erick Salgado created in 2011. It includes every instrument required for any small business to develop on digital platforms.
You must favor this powerful marketing platform if you are an entrepreneur or the owner of a small business to increase leads. You make it simple for the audience to learn about your brand and all of the available goods and services.
Every year, it continues to release new versions with improved and remarkable features.


How does Builderall Work?
Builderall is a web-based tool, therefore no software needs to be installed. This has the major benefit of making your company available from any internet device. Visit the Builderall site and register for an account to begin going. There was a $1 deal offered at the time of writing so you could test the program with no risk.
All of Builderall's features are available to you after you've created your login. Now that you have access to all the necessary marketing tools, you can easily construct anything from a straightforward webpage to a comprehensive online course. A few tools comparable to Builderall are available on the market, and yet none of them can offer the full complement of features that Builderall does.
With only a few clicks, the program allows you to edit your photos and videos, build amazing websites using a variety of designs, and view statistics instantly.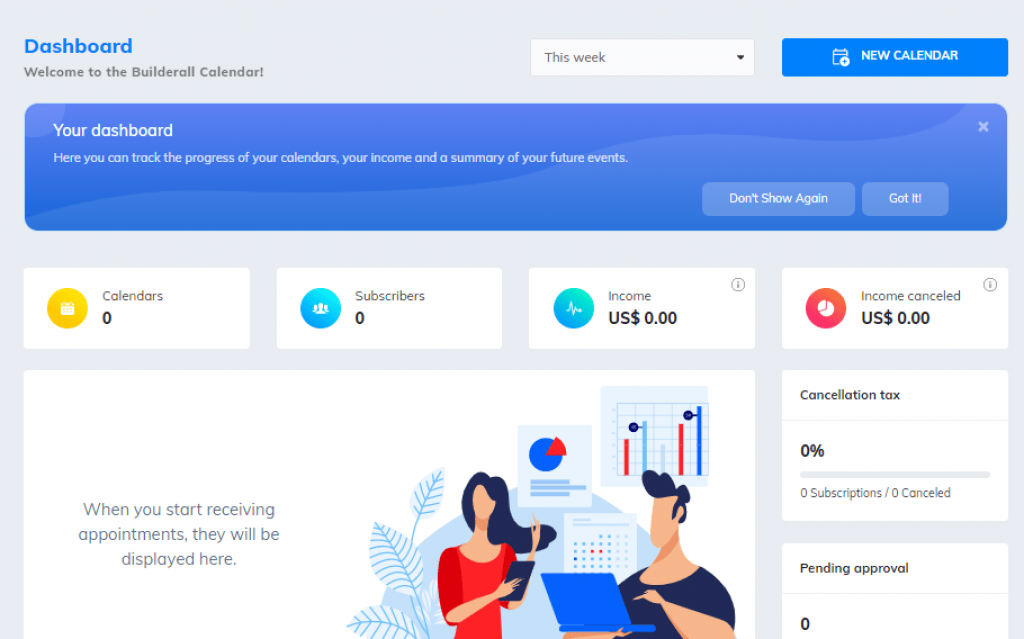 Builderall Pros and Cons Review:
Pros:
This internet marketing tool simultaneously provides more than 30 tools.
A 14-day trial period is provided to see if this application is a good fit for your company.
It is less expensive than others because it is a marketing program that is cost-effective.
It offers an excellent affiliate program with plenty of opportunities to make money.
Beginners, small company owners, and entrepreneurs would find this platform to be ideal.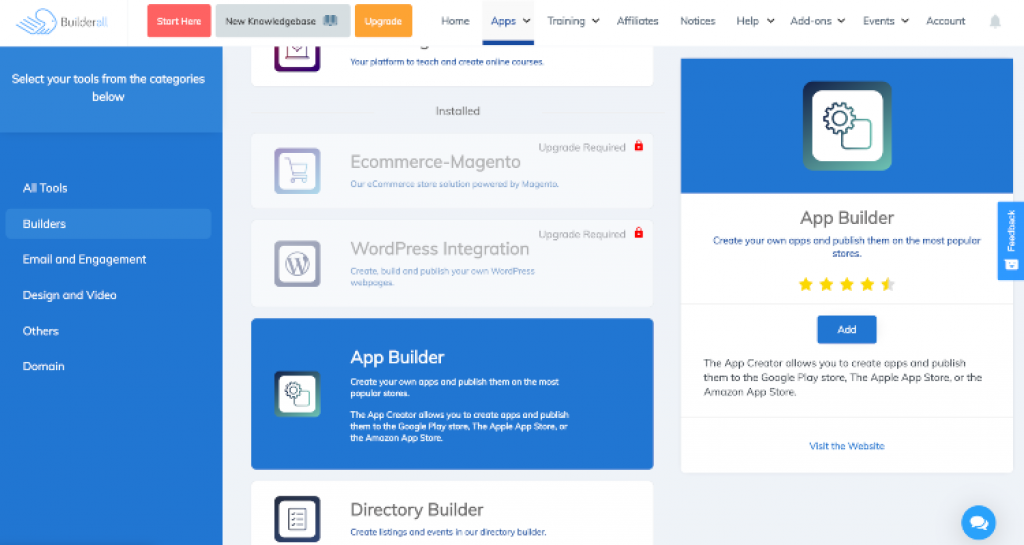 Cons:
Learning and working with more than thirty tools in a short amount of time might be challenging for novices.
Both the interface and the tools should have a more polished appearance.
The tools' user interfaces differ significantly.
If you're just beginning up and on a limited budget, the Funnel Club plan is pretty pricey.
Until you can get in contact with an associate who can set you up with a free or builder plan, they recently deleted the forever-free plan and substituted this with the $1 trial.


Top Features of Builderall:
Anybody who wants to start an internet company should use Builderall. Whatever your design knowledge and expertise, you'll be able to swiftly develop and market your goods or services with the help of our user-friendly platform and its wealth of support resources.
The Builderall Business package includes all of the features listed below. However, before making a purchase, you should confirm what features and tools are included with the Web Presence or perhaps the Digital Marketing plans, if you are thinking about any of them. (More information on costs and plans will be provided in this post.)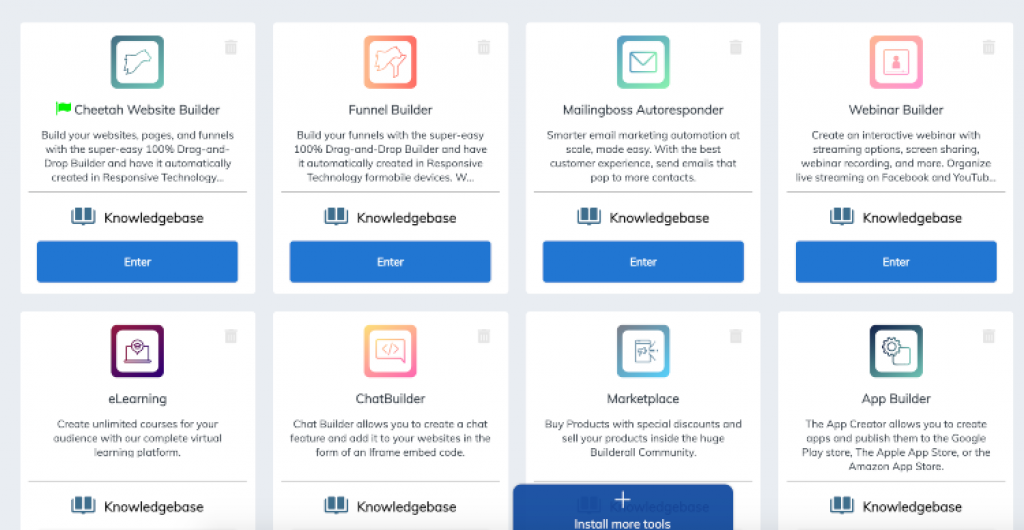 So, let's take a look at some of Builderall's best features.
Dedicated Servers:
For hosting your sites, sales pages, videos, and webinars, as well as other aspects that you build and distribute, Builderall offers dedicated local servers. Additionally, the Builderall CDN network has servers spread across five countries, guaranteeing quick loading times and high uptime.
Builderall is a hosting solution, so all upkeep, security, and backup concerns are handled for you, allowing you to concentrate entirely on your organization. Additionally, each plan includes limitless bandwidth and visitor counts in addition to the ability to register up to 15 domains.

Drag and Drop Website Builders:
If you've ever designed a website using a platform like WordPress, you know how difficult it can be. Builderall Cheetah Website Builder is indeed a genuine drag-and-drop Web Page Designer.
You only need to drag and drop the pieces you need to build a fully working website in minutes. The UI is straightforward to use, as well as the tutorial videos and onscreen explanations and recommendations greatly ease the procedure. Builderall provides a variety of website builders, such as the following: 
1.     Very 1st mobile Drag and Drop Builder
2.     Drag and Drop Responsive Builder
3.     Drag & Drop Pixel Perfect Builder
You can design your website in three distinct formats with the Pixel Perfect Builder, giving you control over how it appears on mobile, computer, & tablet devices. This provides you control over how your site looks on all platforms, but it also necessitates more effort spent on layout design for each device.
Utilizing the Drag & Drop Responsive Builder if you would want to build your website only once and let Builderall handle making sure it is adaptable on all devices. Users may drag and drop items across the page, modify text and color, add new elements, and do a lot more using both Builders, which operate similarly.
Without writing a single line of code, you can easily design your mobile-friendly site using the Mobile First Drag & Drop Builder, which offers the same customer-friendly experience as the two builders discussed before.

Templates:
The vast selection of templates that Builderall offers its users is one of its many amazing features. Builderall offers a variety of lovely and completely optimized templates which you can use to develop your final product, whether you're wanting to make a complete site, a sales funnel, a solitary landing page, or anything else.

Sales Funnels:
Any successful online business needs a sales-to-funnel, and Builderall makes it easy to build one. Users are likely to connect with your company for the first time through sales funnels, therefore it's critical to capture their interest at this point.
You get accessibility to over 400 themes with the embedded Cheetah Web designer to help you develop your landing page and create it appealing and engaging. The UI is drag and drop, making the sales funnel creation procedure quite simple.
You have the option of publishing the sales funnel to your domain. But don't worry if you don't—Builderall has you covered in this area as well! Within the Builderall platform, you may obtain limitless hosting. These are made specifically to boost conversions and sales. There are several choices, integrations, and checkout options available with templates, including two- and three-step checkouts. At the checkout, you may also allow cross- and up-selling.
Design:
Builderall offers a variety of creative tools and capabilities to help your pictures, videos, and other visual components stand out. Design studio, image studio, Builderall picture spinner, video, and floating videos are some examples of design tools. As you can see, Builderall can meet your project's demands, regardless of your design requirements.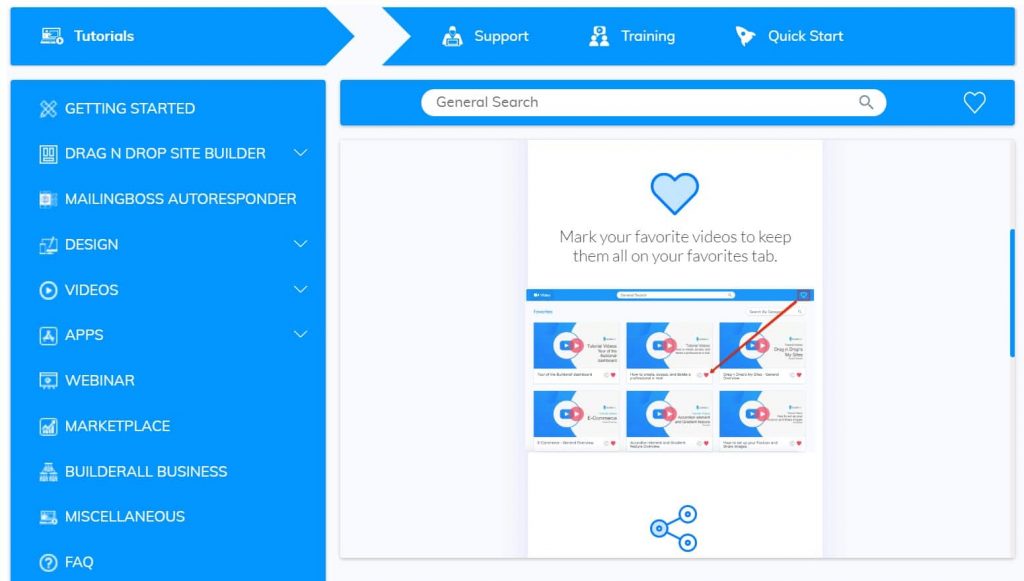 eCommerce:
You can build your eCommerce site with Builderall and sell your goods online. Simply enter your items within Builderall Marketplace, then choose your preferred methods for payment and delivery. Accessible eCommerce features like discounts, pop-up ads, a simple checkout procedure, and much more are also available.
Then, you may set up an affiliate scheme to allow others to sell your items on your behalf. Additionally, you may utilize Builderall to create your affiliate website, where you will only be pushing things and collecting commissions rather than managing sales.
The Builderall Business affiliate program is also important to note. You may advertise Builderall and receive a commission on any sales you generate after you join the Builderall Business plan.
eLearning:
Builderall includes all of the necessary tools for course design, marketing, administration, & payment. You can construct an infinite number of online courses, which you can then promote and sell, or even give free some sections as a sampler and lead generator. The design tools we described earlier may be utilized to create all of the beautiful content required to start a beautiful online course.
Additionally, you can create triggers that will stop students from skipping lectures and only grant them access to certain sections of the course after they have finished earlier ones. Builderall is a fantastic option for anyone looking to expand their online eLearning company since it enables you to build and sell an endless number of lessons. 
Memberships Websites
You may convert all or a portion of your site into a membership site using Builderall. To achieve this, all you need to do is establish a restricted area using one of Builderall Builders, and also customize the login and registration options to your project's needs.
You have the option of charging a fee or offering a free membership. This is a powerful approach to monetize the website and charge your users a monthly subscription fee.
Webinars Hosting webinars may be a very effective approach to engaging your intended audience and getting them to visit your site frequently. Builderall offers a webinar solution that enables customers to produce engaging videos for their audience. The Builderall webinar program has the following features:
Upload files from your computer, YouTube, and other sources.
Organize webinar start times, enable chat, password-protect them, keep track of their statistics, and integrate Mailing Boss.
With a variety of video technologies at your disposal, you can easily create premium webinars to market your goods and services and boost sales and conversions.
Email Promotion:
It is another great feature of the Builderall platform. Email campaigns in Builderall are unrestricted, enabling you to send an infinite number of emails to an infinite number of recipients.
So, let's look at what Mailing Boss can do for you.
Create email campaigns
Monitor new customers through the website or landing sites
Manually add new subscribers, and keep track of campaign data and metrics.
Mailing Boss's new campaigns are quick and simple to set up, and as always, pre-designed elements & templates are offered to assist you in creating emails that are both professional and attractive. You may also personalize the emails that your subscribers of yours receive & boost conversions about your campaign goals by directing your emails toward certain user groups.
Split Testing, Heat Mapping, and Analytics:
You may split-test the designs of your site, landing page, & sales funnel with Builderall. This enables you to identify the designs that are most effective and appeal to your target market.
Additionally, Click Map, a Heat Mapping app from Builderall, is available. And see where the audience has clicked on each page will allow you to better comprehend what your visitors are using your website.
Additionally, Builderall connects using Google Analytics to let you keep tabs on your audience's demographics, online behaviors, and interactions with your website.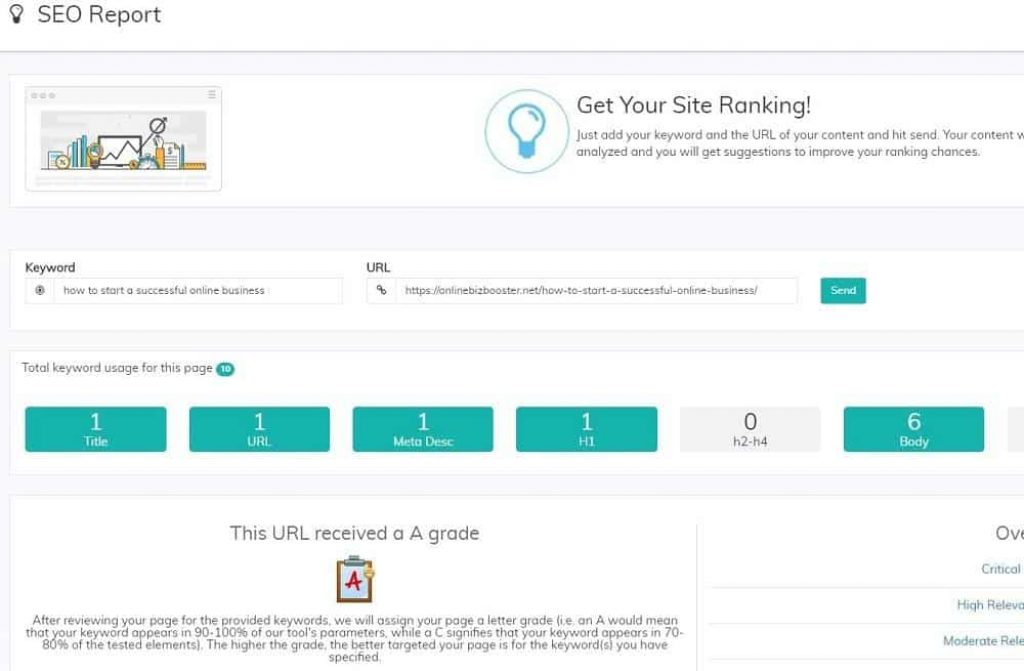 Connectivity to Other Platforms:
Builderall's versatility whenever it refers to integrations is one of its best features. Builderall has several different platform and tool integrations. These consist of:
Amazon S3
Shopify
PayPal 
Stripe 
Cloudinary 
You may thus employ the solutions that are most effective for your project, regardless of your industry.
Numerous Options for Support, Community, and Help:
Builderall features a substantial knowledge library that aids users in becoming familiar with the myriad options it offers. Choose from more than 400 training and tutorial films that guide you through the many steps and phases of building up a site, email marketing, sales funnels, as well as other things.
The Quick Start section of the Builderall knowledge base is helpful. These films were made just for new members and are meant to welcome people and onboard knowledge fast to ensure that anyone who has just entered the Builderall community can get going right away.
There is a YouTube channel as well, which offers more content. These contain more Builderall tutorials in addition to advice, ideas, and inspiration for starting and expanding a business using this system. Additionally, a weekly meeting is broadcast on YouTube where Builderall users may ask questions and go over the many aspects of the platform.
The Builderall Facebook page is an additional outstanding component of the community. You may communicate with some other Builderall users here, talk about issues, ask questions, exchange ideas, and gain knowledge from the larger community.
Finally, there is a strong support team available to assist you if you are still having trouble finding the answer to your question after trying any of the aforementioned methods. You can create a ticket on the Help page and describe your issue there. The Builderall support staff will then get in touch with you as soon as they can.
Other Builderall Features:
Although I have already discussed most of the main features that Builderall offers, there is still a tonne of other aspects that are worthwhile of note. Let's look at this…
SEO – All Builderall designs fully search engine optimized, and you can utilize the Builderall Search engine optimization on Page Report Tool to properly assess your content for those crucial keywords.
Blog Builder – Use the simple Builderall blog builder to quickly add blog entries.
Browser Notification System – Builderall offers limitless browser alerts that can be used to advertise webinars, new blog posts, events, and much more.
Facebook Messenger Live chat Integration – Using a Facebook Messenger chatbot, you can create and automate whole conversations that will encourage potential consumers to take action toward your objectives.
Autopost – You may schedule your social media postings with this feature.
Facebook Pixel – Install the Facebook pixel with only a few clicks on your website to gain more understanding of your visitors.
Share Locker – With the help of this practical solution, you may restrict user access to specific website pages until they have shared your material on social media.
Social Proof Tool – Using this program, you may share information about recent consumers who have made purchases on your checkout pages. This will assist you in gaining the trust of additional potential clients, which will lead to more sales.
Script Generator Tool – The copy for your website will be written using Builderall's script authoring tool. Use this function to create compelling text for your emails, web pages, movies, and other projects.
Builderall has a tonne of features and functions and includes all the tools you'll want in one integrated package. Now that I am aware of what Builderall has to offer, let's learn about how easy it is to navigate Builderall and how the user experience is.
Beginning with Builderall:
Builderall is a high-end digital marketing program, but it does provide a 7-day free trial, so if you're interested in joining, you may do so and give it a go for free.
You must register with Builderall to begin using the service.
You will be welcomed by a "Welcome to Builderall" video when you reach the Builderall dashboard after completing the signup procedure.
This video is valuable since it provides a quick summary of what to anticipate from the Builderall dashboard, explains the available tools, and explains how to use the platform.
Scroll down the webpage after finishing the video. The essential software and equipment you need to launch your new internet business may be found right here. The menu on the left side of the page also provides access to these tools.
As we've seen thus far, Builderall allows you to accomplish a lot, including building websites, sales funnels, webinars, and more. As a result, I will now examine how to employ some of the key characteristics to get a variety of results.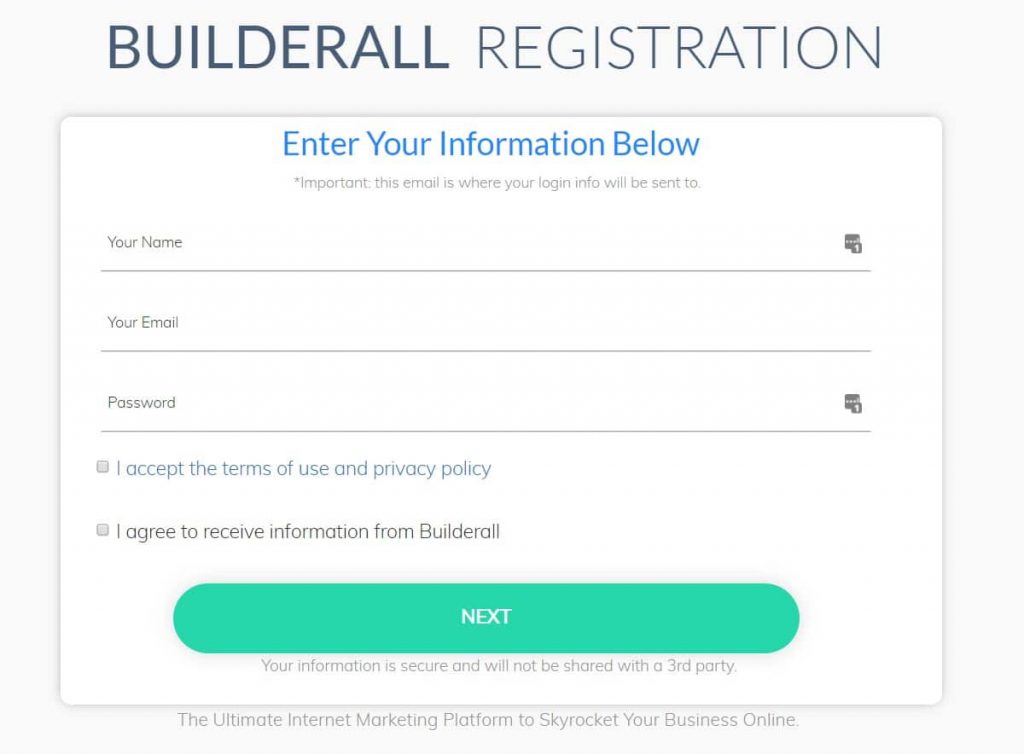 Website creation with Builderall:
With Builderall, creating a website is a quick and simple process. First, choose Builders > Drag & Drop Responsive Builder > New Responsive Page from the menu on the left.
Choose Drag and Drop Pixel Perfection if you want greater control over how your website looks on different devices. This tool, which has a similar user interface to the Responsive Builder, enables you to separately set your website's formats for computers, tablets, and mobile platforms.
Now that you have a large selection of templates to select from, you could filter the results using the Categories option on the left side of the page.
You may explore each example website here, and when you choose one that works for your website, choose Edit. You can choose to utilize a blank template as well as create your website from scratch if any of the templates appeal to you.
The template will open in the Builderall Drag & Drop Responsive Builder once you've made your choice.

Utilizing Drag and Drop Responsive Builder:
The Drag and Drop Responsive Builder is very user-friendly and enables you to easily move objects across the page. You may access all optional features and settings from the left-side menu, like layout, webpage, menu adjustments, blog and eCommerce capabilities, a wide range of design components, and much more.
Let's look at a few of these…
Layout: You may edit your site's template, add new pages, rearrange the menu items in the menu on the left, as well as add a category-based favicon by selecting the top Layout icon. Other global options, such as changing the background color or picture, the font styles, and including that crucial SEO information, may also be applied to your entire website.
Text: Text is the subject of the following menu bar icon. You may control the appearance of text layout groups on your website from this page. Text style, and size, including the color settings, as well as bold and italic effects, are available.
Elements: A checklist of all the design components you may add to your website can be seen under the Plus icon. This remarkable list of components includes pop-ups, auto Funnels, Galleries of pictures, social media, Contact & email marketing forms, audio and video, and checkout and sales funnels. You may pick and choose which of these design components you want, then drag and drop them where you want them on your website.
Blog: Blogs are an excellent method to generate traffic for a personal or commercial website. The approach within Builderall could not be easier. Builderall's Cheetah Blog builder allows you to create visually appealing and captivating blogs in minutes.
Regular blogs are a critical part of expanding your lead list, when you have a system this easy, there's no reason not to.
The left-side navigation bar's final symbol is the Blog Manager icon. Up until you choose Blog Manager > Add Blog, templates lack blog capabilities.
You can edit existing posts, create new ones, put some categories and tags, as well as schedule posts for publication all within the Blog Manager. To further engage your readers with your articles, you may also use GIFs, videos, and other media.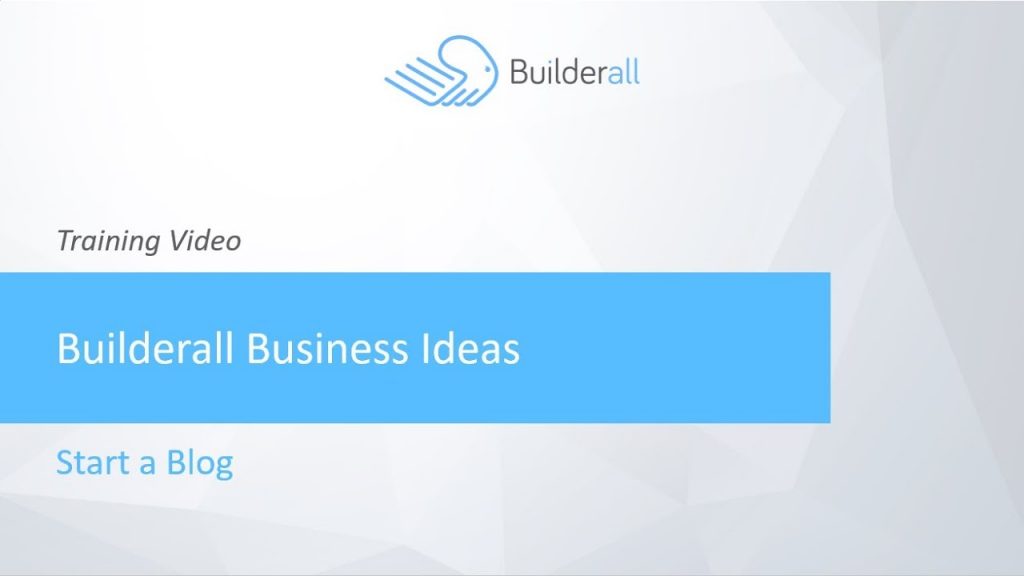 Publishing Your Website and Connecting a Domain
Spend some time becoming comfortable with Responsive Editor before completely customizing your site. By selecting the View icon from the top menu bar, you may view a preview of your design at any time. The Save symbol may be found within the same icon bar as well.
Return to the Builderall dashboard when you are prepared to publish your website and choose Builders then Drag and Drop Responsive Builder > And My Responsive Sites.
Here, you may choose to…
Register a subdomain, such as https://mysitesname.builderall.net
Connect an existing domain Builderall does not offer a domain registration service. Use a third-party registrar, if you wish to establish and acquire your domain.
Launch your website.
Simply adhere to the Builderall instructions for any of the aforementioned possibilities. Open the live website after publication to ensure everything is operating as it should.
Making a Membership Website:
You may accomplish this using the Responsive Builder if you want to build a membership site or limited area on your website.
Select a template in the Responsive Builder and launch it. To add a Login – Login button to your website if you haven't already, go to Elements > Buttons.
Use the Responsive Builder tools to create your membership section at this point. Click Layouts > Restricted Membership Options when done. The next step is to choose the access process and give your membership zone a name. Additionally, you have the option to add fresh subscribers to one of your Email Boss mailing lists.
It's now time to build up your membership website. Re-enter your Builderall dashboard After publishing your website, make sure the membership zone is operating properly.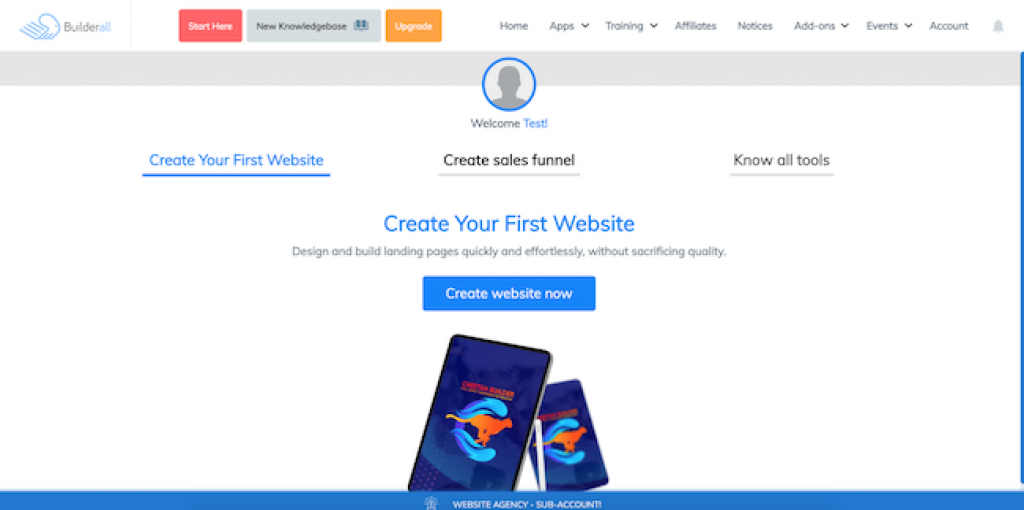 Making an online course using Builderall:
You must become familiar with the Builderall e-learning system to design an eLearning course. Choose Apps > eLearning from the Builderall dashboard.
You will immediately be sent to Builderall's eLearning dashboard, where you can start creating your courses.
Select Create Course after the eLearning portal has loaded. The next step is to name your course and build a new section for it.
You must also register as a teacher, submit a photo of yourself, and write a short introduction outlining your background and any relevant education or expertise in the subject matter you will be teaching. You may establish trust and a connection with your pupils by doing this.
Pick Course from the menu on the left once you've created a course. A listing of the course you have developed may be seen here. Click Edit to create your course from the drop-down menu under Options.
You now have a variety of alternatives on how to chart your journey. You may…
Develop modules & lessons to divide the course into manageable portions.
You may, among other things, publish files from your computer or add stuff from YouTube or Vimeo.
Develop tests.
Pick an online learning theme.
Include a FAQ page.
You have the option to share your course on social networks or embed it into a web page on your site after you've created and saved it. To accomplish this, choose Course again from the menu on the left, then click the Options button next to the name of your course. To publish on Twitter or Facebook or to copy the embed code, click Share and Embed.
Return to the Builderall dashboard & access your website in the Responsive Builder if you want to incorporate your course into a web page. Now that you have chosen Elements > Applications > HTML, a gray box will appear on your screen.
To insert your embed code into the Insert HTML panel, right-click within the grey box, choose Edit, and then press Enter.
The course box may now be resized, and your website will be previewed and saved. Your online learning program is now operational.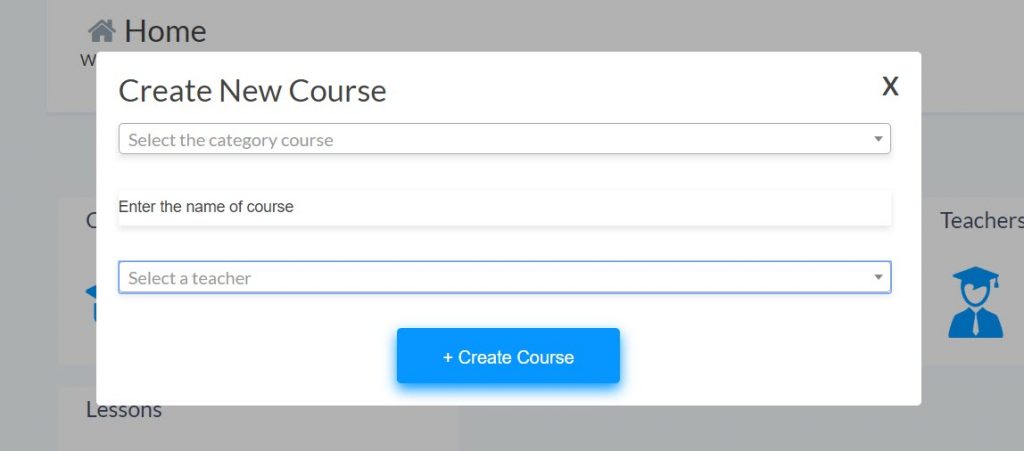 Running a Webinar:
Builderall's webinar platform is another helpful tool. Setting up the settings and starting to record take very little time because of how simple it is to use.
Start using this tool by clicking on + New Webinar after choosing Webinars from the menu on the Builderall dashboard.You will now be prompted to name and describe your webinar. If you would like, you can also secure it using a login password of your choice.
The settings for your webinar must then be configured. Here, among other things, you may choose a start time and allow chat to run concurrently with the webinar. Importantly, this is where you choose if the webinar's information will be streamed live from your camera, your PC, or YouTube.
The final stage is to integrate the webinar into the website when it has been made and its parameters changed. Click the code icon to accomplish it. Then duplicate the specified code ID and secret.
Select Elements > Apps > Webinar on your website in the Responsive Builder. The screen will now show a gray box, just like it did when I inserted our eLearning course.
Add the webinar code after selecting Edit with a right-click on the gray area.
Your webinar is now visible on your screen and prepared for viewing by your audience. You should now be able to use several of Buidlerall's potent features and have solid knowledge regarding how to get started with it. So, let's examine the price alternatives and a substitute before I wrap up our Builderall review.

Builderall alternatives:
There are other fully-featured digital marketing tools for entrepreneurs than Builderall on the market right now. So, evaluate this site if you think its bulging bag of tools is not the correct one for you. 
ClickFunnels Vs Builderall
As the name suggests, ClickFunnels is an s funnel-building program that focuses on creating sales funnels that convert well. The funnel builder and the email handler component must be where these two platforms most closely resemble each other.
With their extremely user-friendly funnel builder & funnel mapper, Builderall is starting to gain ground in the competitive field of funnel builders today. With each new iteration of their Cheetah Builder, they are getting much better. Of course, they are also less expensive than ClickFunnels, costing just $69 monthly for approximately the same features or just $99 if you want more. In contrast, ClickFunnels costs $97 a month, or $297 if you want to use their mail tool as well as the option to design your affiliate scheme. Although I wouldn't use any of the mail handlers, the drag-and-drop funnel-building features are actually what matters.

GrooveFunnels Vs Builderall
GrooveFunnels, a new player in the "all-in-one" industry, is currently in BETA. Currently, GrooveFunnels has a one-time payment of $1397 and no ongoing fees. This is a single payment for a full year of Builderalls price.
GrooveFunnels is problematic, much as Builderall was when initially began. I frequently get problems with sites not showing, its affiliate program opening odd pages when attempting to run reports, and even just getting knocked out of the account arbitrarily.
However, GrooveFunnels is free to use. It has certain restrictions, but you can still use their funnel builder, emails, and a few other services for free, which is a decent initial offer.
If I had to choose between GrooveFunnels and Builderall, I will choose Builderall as my primary platform, with GrooveFunnels serving as a backup or an affiliate option.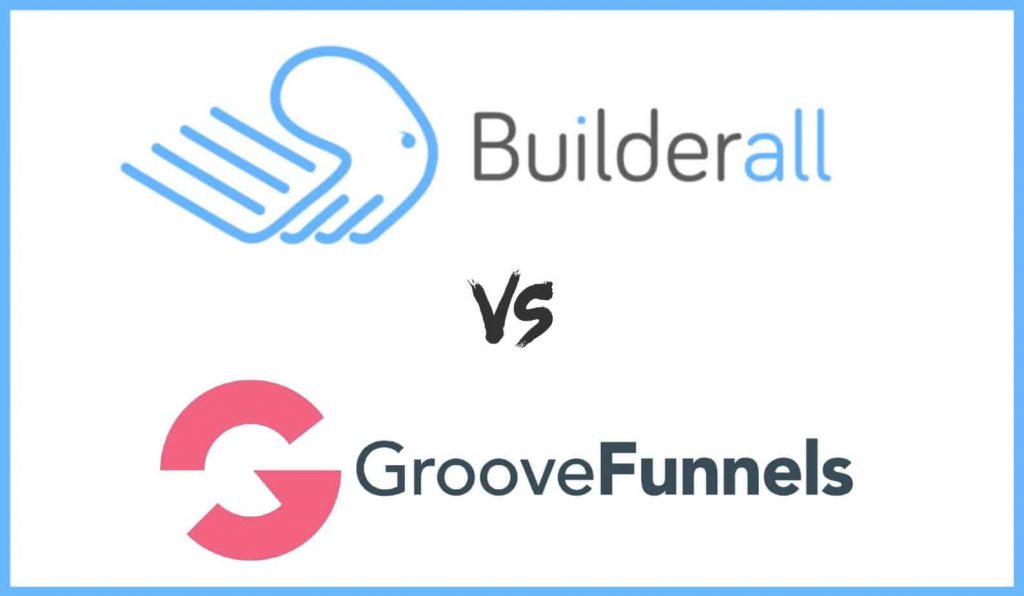 Kartra Vs Builderall
Kartra is the product that is most frequently compared to Builderall. With the ability to create funnels, landing pages, and of obviously email marketing campaigns, Kartra truly gets regarded as a true, solid all-in-one platform, with an emphasis on the "want to run your course" audience.
Its lowest tier, which costs $99 a month, is Builderalls costliest tier, but for a fully-rounded suite of features, it is very well worth the cost.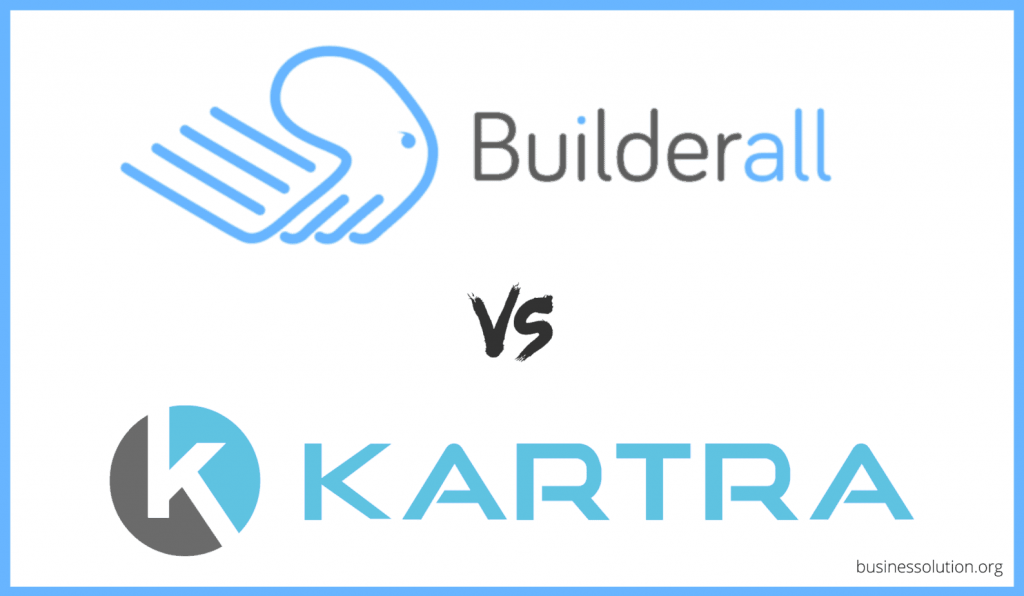 Builderall Pricing Options:
Builderall is a tool that is premium, but the cost is fairly fair when you consider the variety of features and functionality it offers. Even though there are three distinct plans offered, it is important to note that solely the Builderall Business plan offers all of the aforementioned benefits.
So, let's examine the plans in more detail…
Builder at $29.90 / month – With this plan, you get access to the tools you need to sell and advertise your products and services. Access to all Builderall apps, unrestricted usage of the email marketing service Builderall Mail Boss, SSL certifications for all of the websites, and numerous other features are included. If you want to reap the benefits of this platform, I believe this plan at $29.90 is the best place to start. The builder and free packages have insufficient features to support a developing business.
Premium at $87.90 / month – This plan gives online businesses eager to start a new venture or grow an existing one the full range of services. Included in this plan include all of the eCommerce & affiliate marketing tools, the webinars & streaming platform, CDN hosting, and much more.
Funnel Club at $87.90 / month – Without a doubt, this is the bundle with the most features. For the first month, you will have to pay $150 for this package, while after this, need to pay $87.90 per month. As you will see, there are options to suit a variety of demands, but as Builderall offers a free 7-day trial, it is worth joining up to see what is available.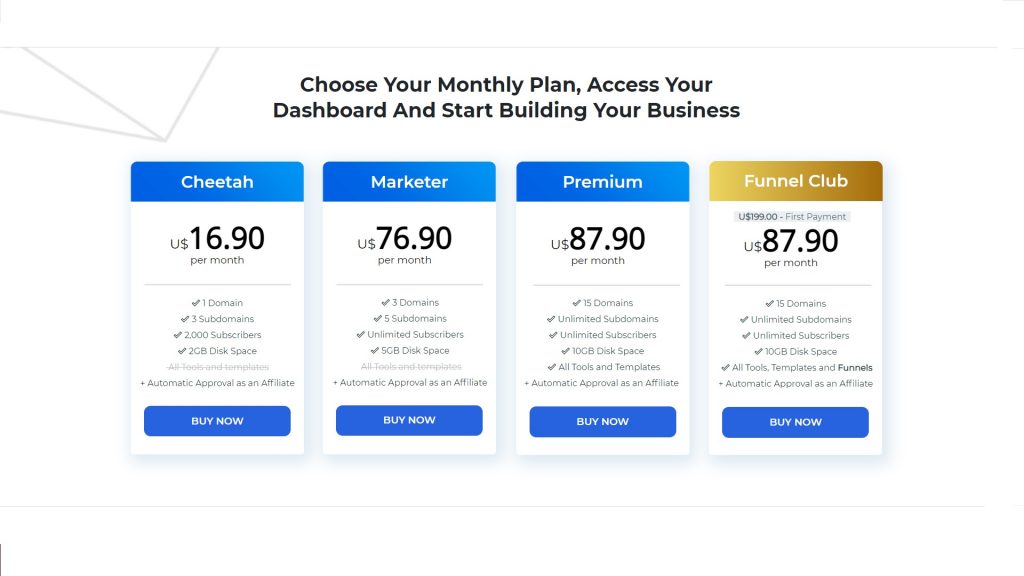 Customer care:
During regular business hours, their support staff is available around the clock via tickets & live chat to assist you with just about any Builderall inquiries. So, if you get stuck and need assistance with your Builderall account, simply contact customer support via chat.
Nothing beats having customer service available 24 hours a day, seven days a week. I've personally experienced it several times with some problems with it, Builderall's assistance has helped me a lot.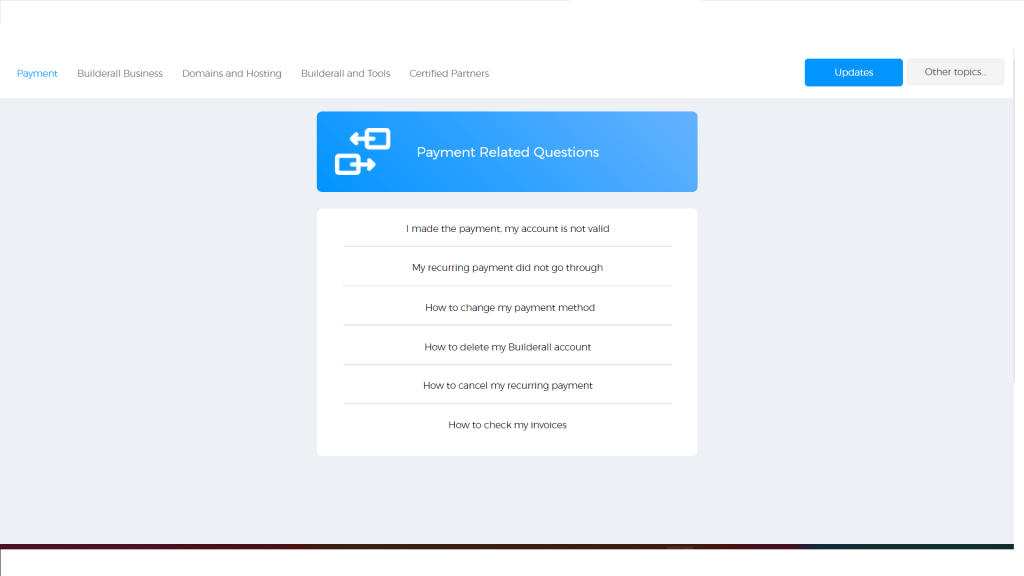 Final Thoughts:
 Builderall is an all-inclusive internet business tool and digital marketing solution. It gives you all the resources you need to start and operate a profitable business, preventing you from wasting time and money looking for and buying multiple stand-alone goods.
Additionally, Builderall is continually changing to meet the demands of its consumers. Therefore, it's time to look out for Builderall, which is undoubtedly one of my favorite landing page builders, if you're searching for a completely integrated platform to design and manage your new or current online company.
While there are several platforms available that may assist you in creating blogs, e-commerce businesses, and basic websites, just a select few concentrate on providing diversity, and Builderall does. Users of Builderall have access to a collection of tools that they can utilize right away.
Depending on whatever app you choose to use first, the system can be quite simple to use, however, there are a few that are either unnecessary or difficult to use, so be sure to experiment with each of them. Since I am satisfied with my decision of using Builderall, so it is your turn to decide for yourself. 

Frequently asked questions:
Q1. How can I update or subscribe to the platform? 
Ans: The Upgrade button, which is located at the upper right of your platform, is where payments are made.
Q 2. Should the credit card be a foreign one?

Ans: To make purchases internationally, overseas clients must have a debit or credit card that has been accepted. To be sure you can make purchases abroad, carefully review the rules of your debit or credit card or get in touch with the issuing bank.
Kindly be sure to get in touch with us if you have any problems making your order.
Q3. How can I examine every invoice I received from Builderall?
Ans: When you access the account profile in your dashboard, click on "advanced settings" and then "invoices" to view all of the payments and invoices.
Q4. Is it feasible to use Builderall to create a completely working website?
Ans: Yes, using Builderall, you can select from a variety of themes or create a completely working website from scratch.
Q5. Is there a drag-and-drop Website Builder as well as a Visual Editor in Builderall?
Ans: Yes, Builderall features a drag-and-drop website builder as well as a Visual Editor. You may drag and drop whatever parts you require directly into the page you are creating.

Q6. Is it compatible with WordPress?
Ans: Yes, Builderall offers a three-click integration method, which means it is simple to integrate with WordPress.
Q7. Is Builderall nice for use as a paid plan?
Ans: Builderall offers excellent features that have been expressly intended to make it an excellent alternative for hosting a membership site. You may make your entire site membership-only or restrict select portions of it to members only.
Q8. Is it a good platform for creating and selling courses?
Ans: It contains all of the capabilities you need to produce outstanding course content, as well as all of the functionality users, need to advertise and sell it. You can also use the design studio to generate all of your graphics and movies on the site.
Q9. Can I develop sales funnels on Builderall?
Ans: Of course, there are over twenty different kinds of sales funnels to select from. Builderall provides an enormous amount of flexibility for creating sales funnels.
Q10. Is there a Messenger Chatbot for Builderall?
Ans: Yes, it features a fully functional Chatbot and messaging system. You may include a chatbox on your website, communicate with people via Facebook Messenger, and even create your specialized chat rooms.