Basecamp Review: Know its pricing, features, Navigation, and more. Basecamp Review: Know its pricing, features, Navigation, and more.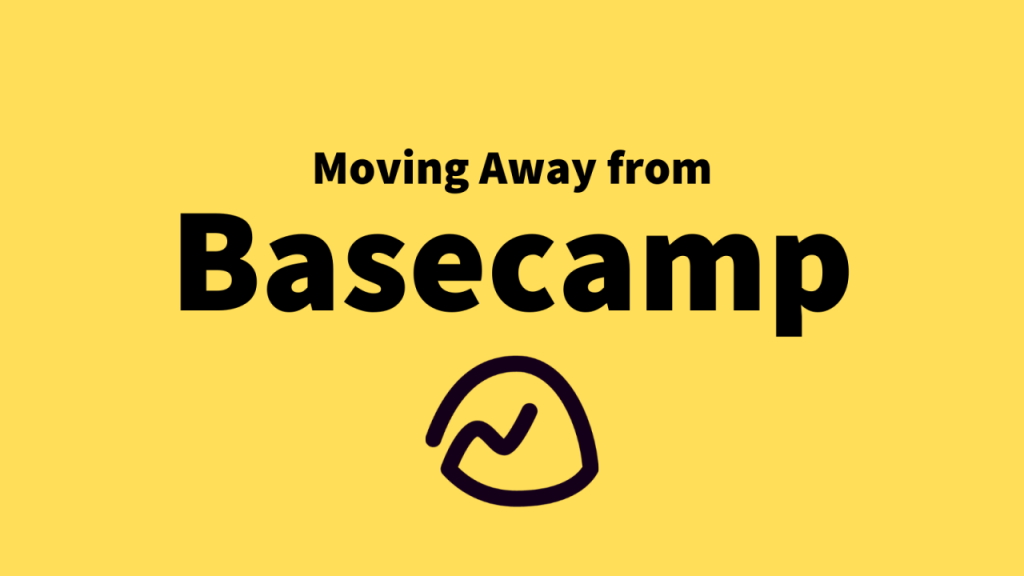 In this 21st century, the business world has dramatically evolved and spread across various locations. As a result, numerous organizations are approaching this platform to synchronize their projects perfectly. It is because projects are the niche where every firm struggles in sorting their emails, tasks, deadlines, chats, meetings, files, and more. This struggle ultimately led the firm to lose its time. Navigating the numerous emails, folders, and chats in a single project is frustrating. But, the solutions provided by Basecamp are easy and tension-free. It is because all the things involved in the projects are well organized. To keep it precise, I am defining Basecamp in simple words below.
Basecamp is the collaboration tool that connects entire team members in a project with its real-time service. It allows the user to develop a project, manage a given task, and track its progress.
Basecamp supports its unique features and capability with reasonable packages for all business owners. Therefore, it is a straightforward approach for all the project lead that organizes the information correctly. Additionally, it boosts collaboration between the clients and the teams. All the documents, tasks, files, messages, emails, and more are easily accessible on a single page giving a complete overview of the progress.
Basecamp shares the most excellent features with its users in Basecamp Review. It boosts their opportunity to continue using this platform for a long time. You will get a better understanding of Basecamp's capacity here. Be in touch till the end line and learn Basecamp wholly.
Basecamp Overview
What is basecamp?
How does basecamp Work?
Why should you use basecamp?
Pros and Cons
Easy to Use
Features
Pricing
Alternatives
Customer Support
Final Thoughts
Frequently Asked Questions


Basecamp Overview: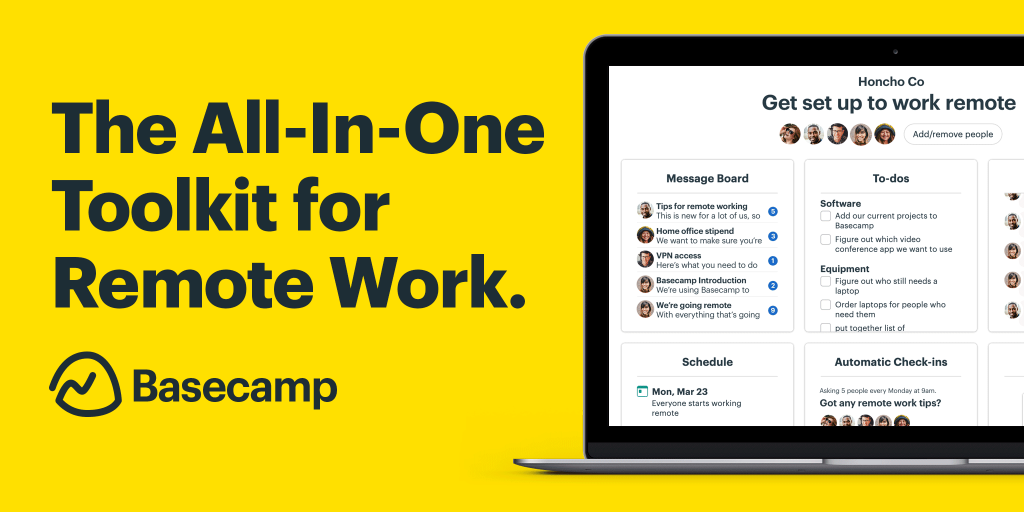 Basecamp is a simple platform for all non-tech users. But, concluding its significance needs experience. If you are too busy to experience it, you can go through a short review in this section.
Basecamp is the collaboration tool used for managing businesses with multiple projects.
It started its journey with 37 signals in its projects with its clients.
It supports the business in integrating with other projects to manage communication between two teams.
It analyzes and records the data by tracking properly, communicating, and completing tasks, files, and more in real time.
Basecamp is the site that focuses more on working with proper communication in the team.
It is specified with segregated spaces for proper team projects, company-wide messages, and projects.
All data, including chat, message board, tasks documents, and more, are easily used in a well-organized layout.
The pricing of Basecamp is affordable, with the single plan offering 299$ for one month when purchased annually.


What is basecamp?
Basecamp is the platform of cloud-based solutions. It works on managing and collaborating with team members, clients, and project leads. It is the place where things become organized when you are working on multiple projects.
Today Basecamp has around 3.5 million accounts that are working with Basecamp. It is the most celebrated platform in project management work. It initially started its business with just 37 signals on board. Basecamp started its journey in 1999 and was rebranded with great efficiency reports in 2004.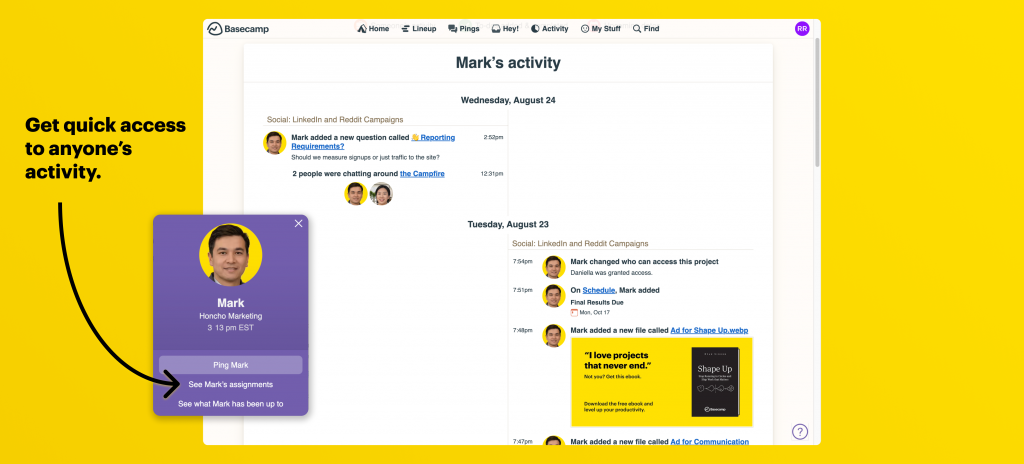 Basecamp's organization's founders are Ernest Kim, Carlos Segura, and Jason Fried. This software firm has headquarters in the United States, Illinois, and Chicago.
The Basecamp supports the user with real-time service and provides the user with a complete go through the project instantly. In addition, it tracks the work progress among each team member and updates the lead timely.

How does basecamp Work?
Basecamp tool supports the team by allowing users to develop and manage tasks, create projects and track progress. It provides a real-time service instantly to all its users. The changes in this platform are gradually being made to develop a business with dramatic guard. This guard smooth's the tracking process in every project that is collaborated with it. But, using this service may take a lot of work for a non-technician. It is not so; the navigation of this tool is segregated appropriately in the right place. It helps the user to dive in with simple clicks. Hence, making this tool easy for a non-techy individual.
First, each project has a dedicated page where users can use all the tools. This main page shows the people in this project where they can come across every project member, including contractors, clients, stakeholders, managers, and more. They can chat, discuss and share the relevant docs that will progress the project work efficiently.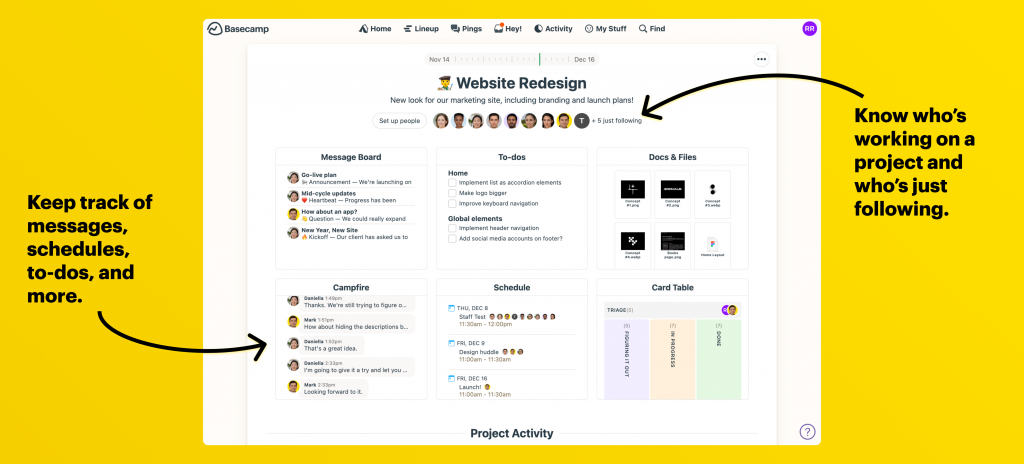 You are not required to set up any projects separately. You must sign up and create a new project page with the title. You can add the members and the clients who will be working on this project. The project's main page includes the following tab supporting continuous progress.
Message Board: All the team members can discuss essential topics here for instant reply.
Docs and files: It is used to place the assets and store the files relating to the projects
To-dos list: It supports tracking the work and distributing the responsibilities
Schedule: This is the place to plan a milestone and set a deadlines
Basecamp has compartments in boxes where all the members can find what is needed at whatever time immediately.
I want to showcase some scenarios for navigating Basecamp. It will give you an additional hint to use this site.
When you need to point one member to a discussion. In this case, you can click on the message board to find a thread with all the data archived and in the record.
When you are on your vacation, and you want to get a quick review of the progressed work. It is optional to dig deep to find the info. Instead, you need to scroll to the bottom of the project and look into everything that happened during your absence on the single timeline roof.
When you want to track the progressed work of your co-workers. You need to enter the name and see a single page containing all the updates, including discussions that happened, file sharing, to-dos completed, and more on the one-timer.
If you use another software for your business and are willing to navigate it simultaneously with Basecamp, tap on the Meet-up pictures logo. You will get the library that is already built-in in Basecamp. This library has a bundle of well-known applications and would include your existing software. You can link it with basecamp in a few clicks and use it smoothly.
The homepage of your account in Basecamp will show a complete page of every project you have created to date. When you scroll down to the bottom of the home page, you can see the schedule and assignments on one page.
Therefore, Basecamp is an easy platform with straightforward access to all the elements. Moreover, it is simple to use with easy clicks.


Why should you use basecamp?
Many remote business ideas are grooming in the internet world. To succeed in this type of business Basecamp-like platform will ease the consequential outcome of a project. Below are some highlights that will give value to using Basecamp.
Performance: Basecamp support with easy loading dashboard. Using chatting, removing or adding users, assigning tasks, and more are simple and fast in Basecamp. Its service covers all the segments in every browser on the net, including Mozilla Firefox, Google Chrome, and Opera. Recently, reducing the Payload of HTML in Basecamp became an added advantage to checking the chats sooner.
Templates of the project: Numerous templates are available on this platform. Every project can take charge of the latest and new templates.
Mobile Usage: Essential Basecamp features are allowed on tablets and smartphones. Access to this site is available after downloading the application from Google Play Store and Apple store.
Priority in Support: Every user is prioritized by the Basecamp technician for any support. The concerns are solved within a day with a proper solution.
Bookmarking and Search: Locating a specific project among the numerous herd is easy. You can bookmark the essential data for future reference. Moreover, this platform simplifies looking for a particular file, picture, or document.
Message Boards: Posting messages or announcements on this platform instantly helps share them. You are free to embed the message and announcement with images or documents.
User-friendly: Basecamp allows the user to have simple navigation. You can access it at any point in time without any lagging data issues.
File Storage: Drag and drop function stores the docs, images, and files in the assigned space. The storage becomes easy to find with color code. Reorder, and version history are visualized for easy identification.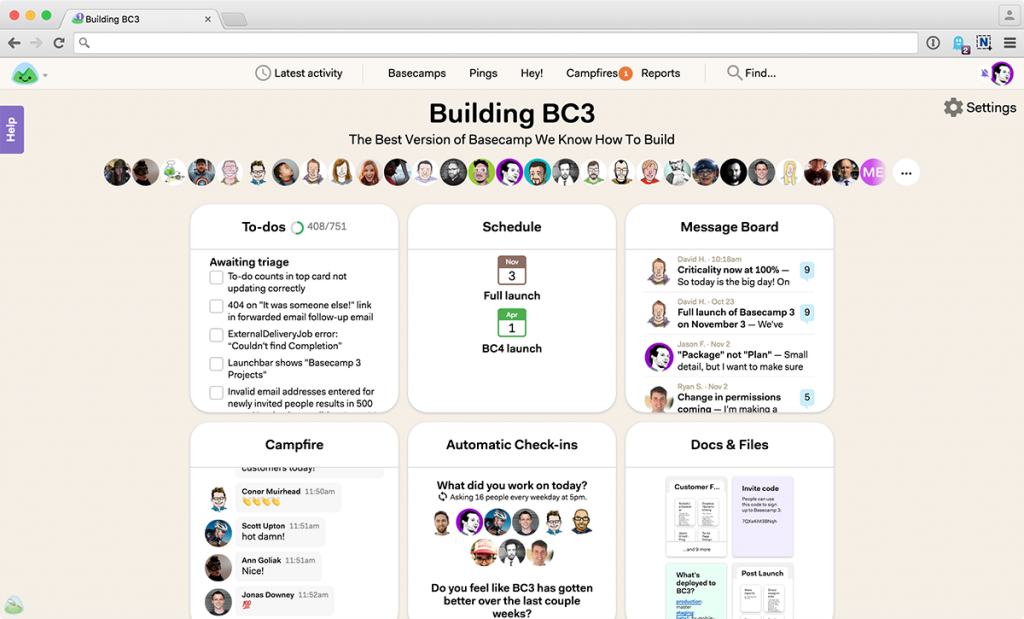 Pros and Cons:
Basecamp is not an out bounded platform than others; I say this because it has pros and cons. So, before spending money on this software, refer to basecamp's pros and cons that will support you in learning its importance in your business.
Pros
Get streamlined collaboration tools
Message directly through chat box access.
No hidden cost
Thirty-day free trial for experiencing the basecamp interface.
Easy integration with third-party programs.
Similar Templates can be copy pasted for other projects.
Mobile access through its application is easy.
User-friendly design
Operational efficiency is increased with the scheduling capability of basecamp.
Robust function for organizing projects, managing, and tracking.
Cons
Basecamp may feel expensive if you are into managing a small team.
Reporting features in basecamp need third-party integration for advanced project management processes.
Customization is not feasible once it is launched among the teams.
Easy to Use:
Basecamp site has a highly intuitive interface that is easy to work through. It has all the features for managing a project in one place. This platform focuses on the work to increase business revenue in every field. This platform is highly beneficial to every team member, team supervisor, and client.
Basecamp ensures that each service step is user-friendly for all newly signed-up users. It has a straightforward dashboard with segregated elements. As a result, the learning curve has been kept simple and practical for all businesses, including freelancers and digital business creators.
The site's design is centralized, with all the tools in place. They highlight the relevant tools that every user must experience before leaving the dashboard. This platform helps the user uplift the project's understanding through images and files. It provides easily accessible to every doc anytime due to the high capacity of storage. The search tab in a Basecamp design benefits the user by saving time.
Basecamp permits every team member to get a complete overview instantly. It helps catch it up quickly and react to the project's urgency. Furthermore, it informs you of the nearing deadlines and the pending work so that there is no conspiracy till the last date of the submission.
Therefore, Basecamp supports a business to manage the work smoothly with accuracy and understanding with transparency in the workflow pattern.
Basecamp Features:
We highlighted some key features that will take your business to the next level. They are explained with clarity below.
Automatic Check-Ins: This feature is a double-edged sword that supports the user in setting personalized queries anytime in the day. It reveals the stress and experience of micro-managing work to the employees. Alter the query frequently as per your wish. Interestingly, this feature is a survey of your team members. This helps the remote working format teams to share regular updates and collaborate with all their colleagues in their free time.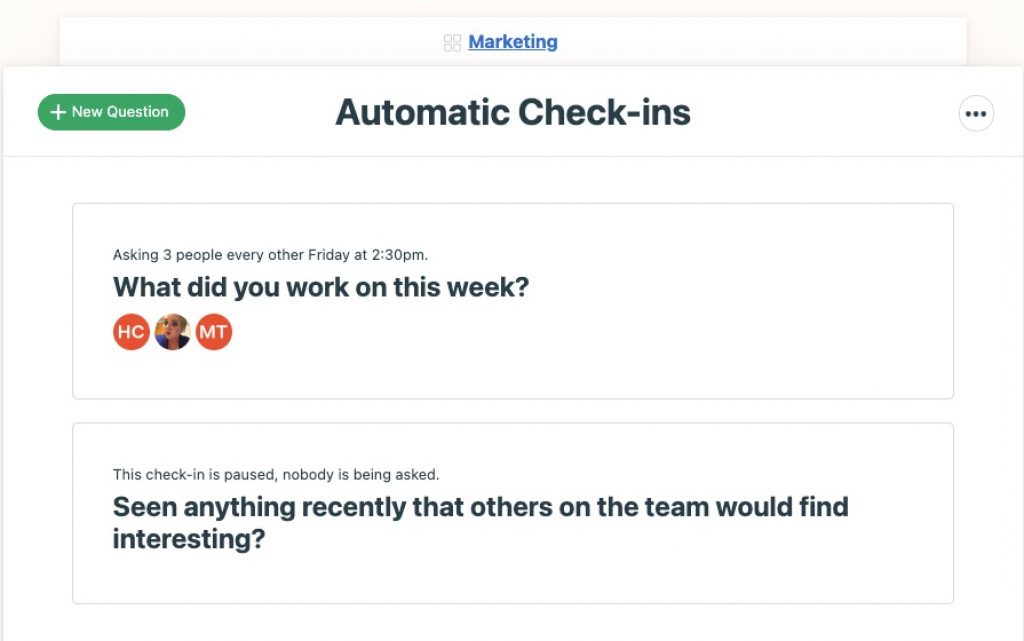 Project and task management: Basecamp designs a projects page that supports the user in creating specified roles for each member. It comprises the required tools to manage a project from start to completion. It is achieved with particularity in the sections that are segregated accordingly. It comprises chat functionality, a to-do list, scheduling, saving, and sharing documents.
Basecamp helps to complete every milestone in the to-do list and calendar. Furthermore, it allows updating the relevant information regarding the assigned work, which helps the project's superior keep track of the work progress.
Each project allows the user to design varied tasks that are manageable. It is done with a to-do list feature with various due dates assigned to the members of the projects. In addition, members can add their notes with the relevant documents to represent the detailed progress of the work assigned.

Security: Basecamp work with its hosting servers, which run Intel processors. All the user data are completely secured in Dell PowerEdge R-Series R710s (with fast SSDs). Each day Basecamp ensures that they create GPG-encrypted backups. Therefore, Basecamp is a cloud-based Software as a Service Solution. It uses SSL certificates for safe data transfer. Basecamp data are accessible safely to store assignments, project data, messages, and text documents.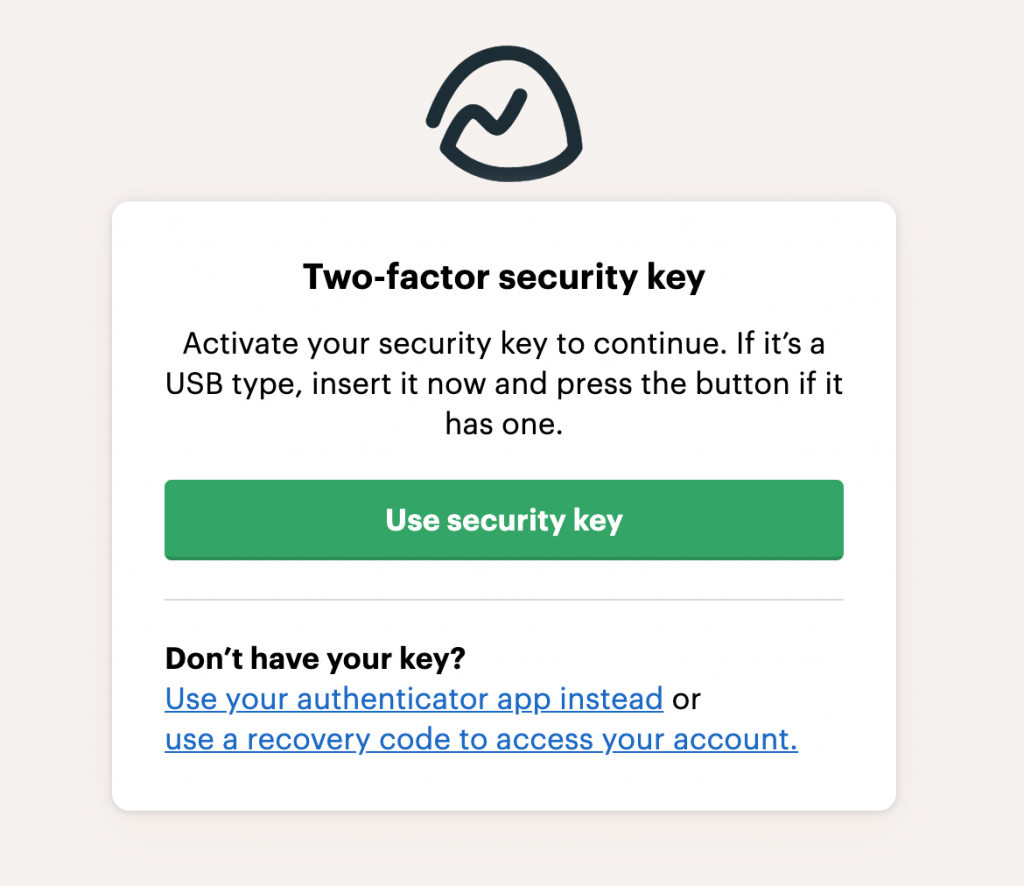 Hill Charts Access: It is the simple nifty feature that is permitted in Basecamp only. These Hill charts are unique diagrams that permit to development of a to-do list for the upcoming plans of projects and visualize it graphically. In addition, these hill charts support the user in dividing the work into two phases. The first is uphill, which signifies the divergent phase of work, which helps recognize the path to efficiently complete the project within the team. The second is the downhill which supports implementing and guiding all the planned strategies in work.

Client management: Basecamp keeps the process simple and secures between clients and users. Clients can access any project and the similar tools that all the team user use in a project. Basecamp allows you to restrict some part accessibility to your clients which helps with no-hindrance Workflow patterns. A project's progress is reported to the client timely with this feature. It will give a complete insight into the work done in the project to date. You can keep some internal conversations private without sharing them with the client. This complete accessibility allows the user to build trust among the client. Feedback for the project can be acquired by setting up questions and more.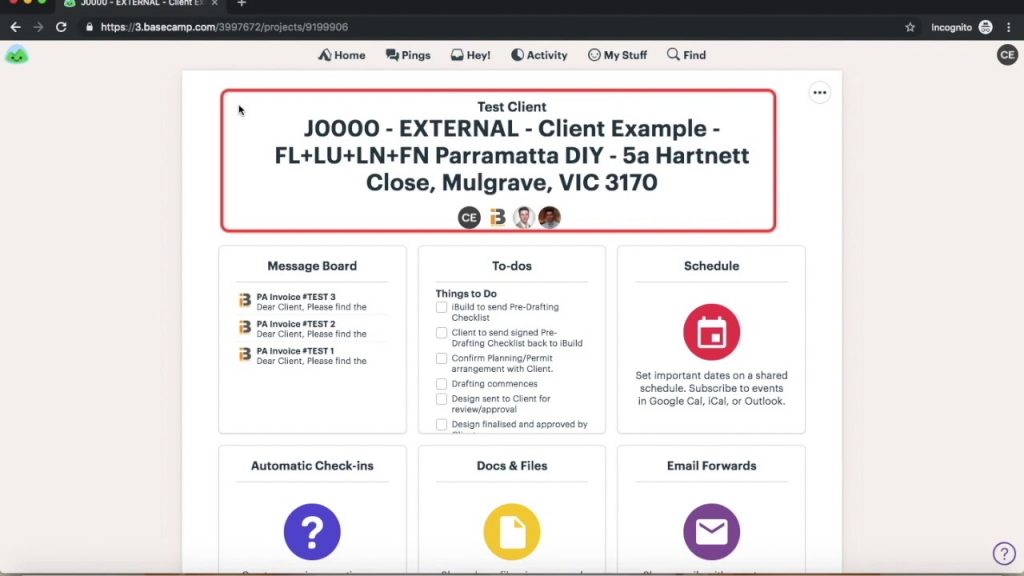 Collaboration: Basecamp expands its ability to communicate and collaborate with all team members. It merges with Campfire to converse with each team member with a real-time communication set-up. Therefore, streamlining the work process immediately with proper communication at the right time. In addition, campfire in Basecamp allows linking with other applications like Hipchat and Slack.
The Ping is the other system similar to Campfire, which allows group and private communication. It is connected with any team and project. The thread is accessible in the chat box with a separate page.

Integration: Not all business gets satisfied with the available Basecamp features. Users are not to worry because Basecamp allows a third-party integration service. The integration is needed in this platform to add benefits for reporting, invoicing, and tracking. The essential key integration that will boom the work process in Basecamp is BSync, ScrumDo, and Hubstaff. Bsync will manage the Salesforce CRM department; Scrum will support software development, and Hubstaff will manage the accurate invoicing and tracking service.


Reporting: You can find numerous pre-prepared reports under the activity tab in Basecamp's main dashboard. This report is in the documentation format, which gives a glimpse of your comments, messages, to-do list, team member, and projects. In addition, the reports give an overview of the pending assignments and overdue tasks with the scheduled dates. However, users cannot customize the reports according to the business. This feature helps with the basic need to manage project activity. But, some aspects still need to be fulfilled. For instance, the employee's performance cannot be noted; if you want extra reporting comfort, you can integrate other integration available in the market.

Pricing:
Basecamp offers ultimate pricing with a flat rate for all-inclusive subscription plans. The base plan of Basecamp is ideal for all smaller teams, start-ups, and freelancers. This plan will cost you 15$ monthly. This plan gives you limited service but support with all the features. It gives you 500GB of space for storing your documents and files.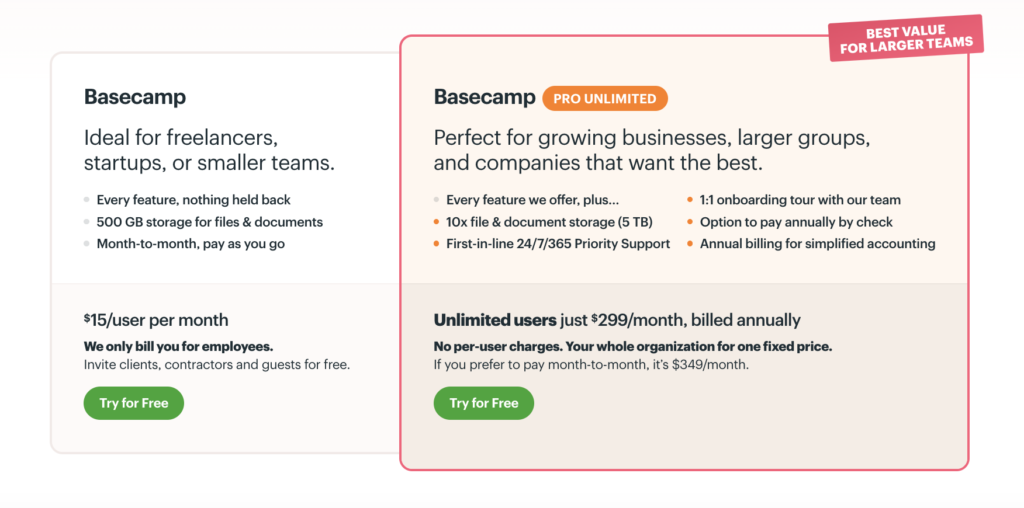 Basecamp also has an advanced plan which is a pro unlimited plan. This plan is ultimately beneficial for all the big organizations, larger groups, and upcoming businesses. It certainly supports every feature of basecamp. In addition, it gives a 10x file storage capacity of documents with 5TB, 1:1 onboard access for your whole team, 24/7 priority support, and more. All these are available for 299$/ month when the subscription plan is purchased annually. If you prefer to pay monthly, then the cost of this pro unlimited plan is $349/month.
The basic Basecamp plan and the Pro unlimited plan of Basecamp both support their user with 30 days of a free trial. It is simple to purchase it online with no credit cards. You can cancel it anytime, whenever you need it
In short, Basecamp is worth investing in due to its affordable cost and massive feature under one roof. The pricing is decent though you must remember that few third-party integrations would cost you additional. If you want to explore more alternatives for Basecamp, please review it in this post's next section.

Alternatives:
Do you want more than the provided tools and features of Basecamp? Do you think Basecamp is costly for the service provided? If so, then you must refer to the alternative, that is
Clickup: The project management platform enhances the communication inside the team with the proper resource. This is cheaper than Basecamp, with full features and customization service. The pricing of Clickup starts from 5$ each month. Clickup is preferred by many users for its added features.
Asana: This platform is the leading firm in work management. It aligns employees and develops a record for achieving goals. However, Asana allows single-task assignees. At the same time, Basecamp kicks up here by allowing unlimited task assignees. The pricing here is 13.49$ for one month.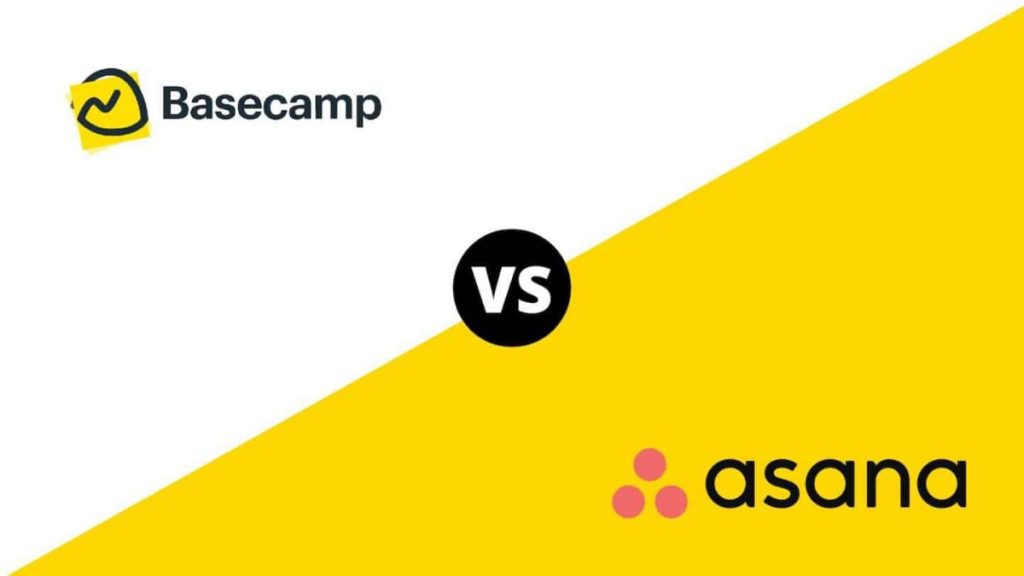 Teamwork: This software is a broad level of project management software. It deals with clients belonging to enterprise-level firms. However, it has a preliminary template design compared to Basecamp. Teamwork users had frequent complaints about slowing down the page with more tasks. The cost is 10$ for each user in one month.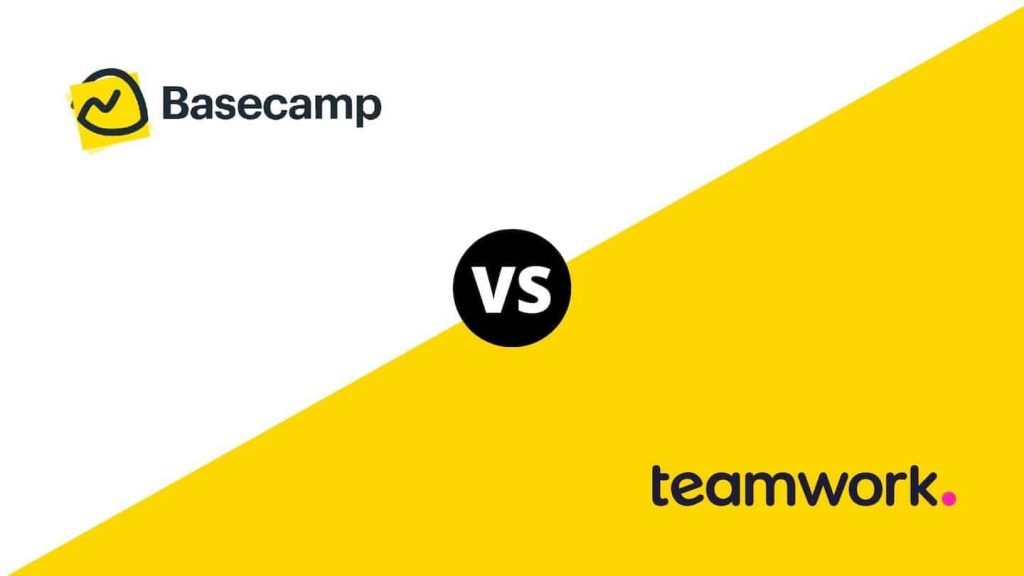 Trello: This platform supports marketing and sales for teams. It helps to customize and fit the exclusive need per the work pattern. Basecamp does not allow to customize. Unfortunately, Trello had limited itself in providing more features to its users. However, Trello allows integration service, which is also available in Basecamp. Therefore, Trello is a tool to plan, organize and manage the team, whereas Basecamp is the software for all online project management services.
Proofhub: It permits the team to add unlimited users on purchase on any pricing plan. However, when compared to Basecamp, Proffhub are costlier. Proofhub will need you to pay a price of 50$ per month. Moreover, it limits the integration service to only eight.
Freedcamp: It is the only platform providing the nearest service similar to Basecamp. This platform benefits newly launched businesses, freelancers, or small-time firms more. This plan offers a free plan for experiencing it well. The freed camp minimum plan starts at just 2.49$ per user for a month. The advance plan contains all the features that the users can acquire by just shelling out 7.49$ per user for a month. Compared to Basecamp, it is the best plan for all newcomers.

Customer Support:
Basecamp helps implant this software for the proper functioning of every project in a business. It supports their user by resolving every query in their workflow. Basecamp fulfills it through its library cover and videos that are explained with immense clarity. Moreover, it is accessible to all users free of cost.
All the videos on the site are pre-recorded. But, users can make a registration for Basecamp live Question and Answer sections. It is too free and answered by experts. Basecamp provides a step by step guidance with appropriate screenshots in their articles for better and clear learning.
Basecamp experts can be connected through the contact form in the contact us section. They claim their response time will be at most seven minutes after the query is raised. Many users review these valid claims and receive the response instantly within the given time.
Users can raise their queries from Monday to Friday. The time here is from 8 in the morning to 6:30 in the evening. Conversely, the pro plan of basecamp offers 24/7 support on all days. So yes, the pro plan user gets their response from the team immediately for all 365 days.
Basecamp also provides its support service through the mail. Their mail ID is support@basecamp.com.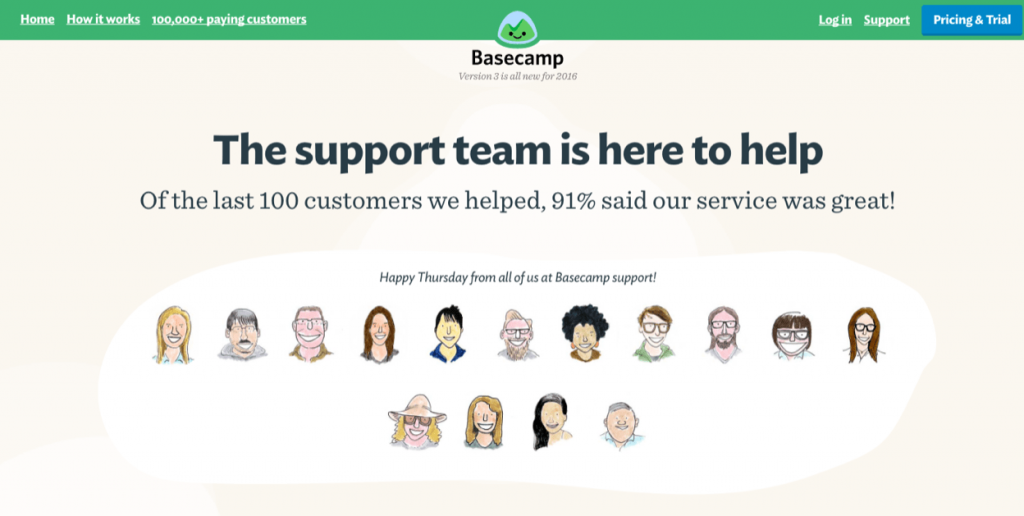 Final Thoughts:
Finally, Basecamp is the complete package to serve valuable input for managing organizational tasks, timelines, documents, and more. Therefore, Basecamp is the project management tool that supports the project with proper, timely navigation. Therefore, it is an excellent choice to make every user collaborate smoothly with their clients and projects.
Basecamp makes it easy to schedule the deadline and build a to-do list of the task related to the project. Team members can access this site with their login details easily. In addition, this site will provide direct results to check the project's progress in a business.
Not all sites provide all the requirements of the users. Basecamp is similar to the numerous sites in the market that lack a few vital needs. Basecamp supports outstanding features that are unavailable on many sites. However, they need fundamental features like budgeting, analytical, and tracking of the projects. In addition, businesses using basecamp need to get complete reporting of their projects running on this site. However, if you are looking for something to stimulate the internal communication chain, Basecamp is the only platform with solid results.
According to my experience, Basecamp will be the worst choice for a firm that genuinely wants to manage a bundle of projects on a course level. Therefore, large companies in the market can look for another alternative that provides comparatively better service. However, smaller companies in the market can consider Basecamp for their projects. It will support collaboration with clients with their g-next services.
What's your takeaway from this post? Reply to the answer in the comments.

Frequently Asked Questions:
Q1. Is Basecamp secure to use?
Ans: The data in Basecamp sites are encrypted completely with HTTPS authorization. Basecamp takes a daily backup of all the uploaded data and stores it in multiple locations. Therefore, in basecamp, there is no fear of data loss.
Q2. What type of software is Basecamp?
Ans: It is the complete project management software.
Q3. How to look for only events and assignments on your page?
Ans: You can check the quick access link on the Home Page of Basecamp. You can easily find the specific projects' recent activity, drafts, and bookmarks.
Q4. Is Basecamp available in all languages?
Ans: No, it is only available in English.
Q5. Basecamp is a CRM tool. Is this statement true?
Ans: Yes, Basecamp is a simple CRM tool that supports the user to share, manage and store the details to monitor the progress of the projects.
Q6. Who can see my projects live?
Ans: All the members, clients, etc., can look into the project managed in your Basecamp account. However, you can restrict some parts to clients and make them private to only allow access to other members.
Q7. What are the limits of a user in the Basecamp system?
Ans: For primary Basecamp users, the limits are three projects, twenty users, and 1 GB storage capacity.
Q8. Can a user delete messages in the Basecamp?
Ans: Yes, click on the three dots next to your message. Remove the message by clicking delete.
Q9. Can a task be prioritized in the basecamp platform?
Ans: Yes, it supports prioritizing tasks with the unique color code format. For urgent it is red, for high it is yellow, normal is blue and for Low it is grey.