Asana Review: Is it the right project management tool?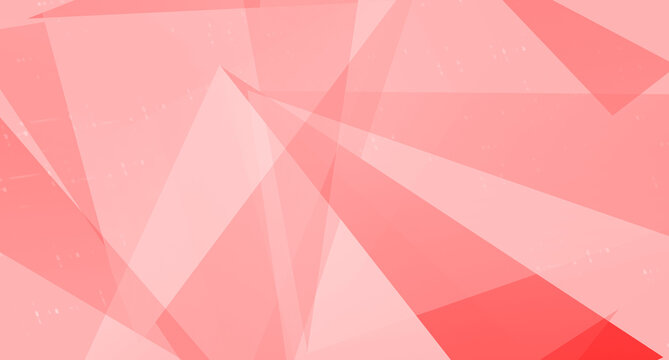 Asana Review: Is it the right project management tool?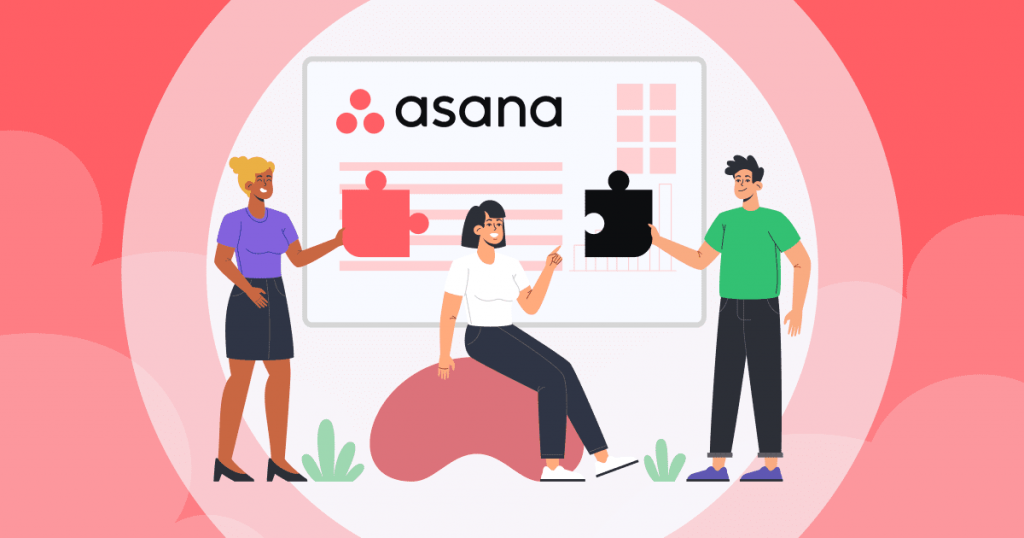 With the increasing demands of business operations and fast-paced work environments worldwide, managing projects within a team or more than one team effectively has become a challenge for many organizations. And we know that project management is vital to any organization's success in every industry these days. It is because issues such as lack of visibility, inefficient communication, inaccurate task tracking, and difficulty in effective collaboration can lead to project delays and missed deadlines, which no one likes. However, opting for professional project management software improves coordination, accountability, and timelines and helps to deliver a successful outcome. This is precisely where project management software like Asana comes into play. It claims to be one of the major and most effective players.
However, how do you establish if they are telling the truth? The best way is to test it thoroughly, which I did. So, what did I find about Asana project management software? Did it impress me with its features? What did I like about it, and what are the downsides of this project management system? Let's discuss everything in this review.
Asana Overview :
Simply put, Asana is a cloud-based project management tool focused on improving teamwork. It helps teams keep track of their tasks, projects, and communications in one location. Moreover, it promises to streamline project management and make it simpler for respective team members to collaborate and accomplish their objectives faster and with fewer hiccups. It claims that by using it, teams can monitor the status of their projects, set and adhere to deadlines, and work together in real time.
The software offers several tools and features to meet these promises, including task lists, calendars, dashboards, and much more. Additionally, these sub-tools and features can be customized to increase their effectiveness. Asana can also integrate with numerous other programs and services, making overseeing projects and workflows simple. This helps users streamline their project management procedures, save time, boost productivity, and be successful in their respective projects.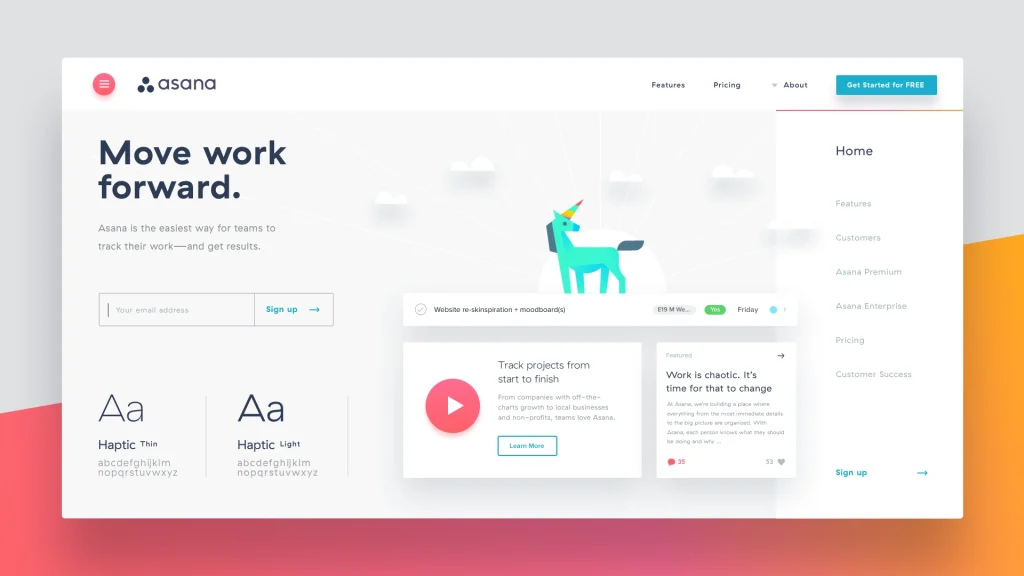 Asana has evolved into an epitome in project management for the past few years, particularly for people fresh to the game. It is justifiable because it is much simpler to use, offering a decent free plan. It is importantly adaptable and flexible just like the yoga poses as its title suggests. This review helps you to analyze whether Asana can win over other challengers battling for the crown in the project management arena.
The quick answer is yes because Asana is outstanding in providing suitable project management services according to your necessities. But when comparing it with one of the top challengers monday.com, it may stand a few steps back. But the real thing is, choosing the right one is based on your needs even though monday.com provides something better for some users. It's totally up to your requirements. This review acts as a helping hand for you to know it.
To find out if Asana is the solution to your chore management burden, Go through this review as it covers the pros and cons of this awesome adaptable tool. If you have already made up your mind, Asana even offers you a free plan to try and gives you a tutorial to know how to use Asana.


What is Asana?
Asana is a project management and collaboration tool that's a great suit for small enterprises. It will assist you to keep track of anything you want to do and keeping up ahead of the game in the project management field. This system enables companies to assign, prioritize, and manage chores across teams. It is mainly used by firms like Pinterest, NASA, Spotify, and Airbnb. 
Asana gives a broad spectrum of customizable choices and features. They have more functionality which most teams will need. but facilitates users to grab and select which features they want to use to boost productivity and maintain the most beneficial workflow for their needs.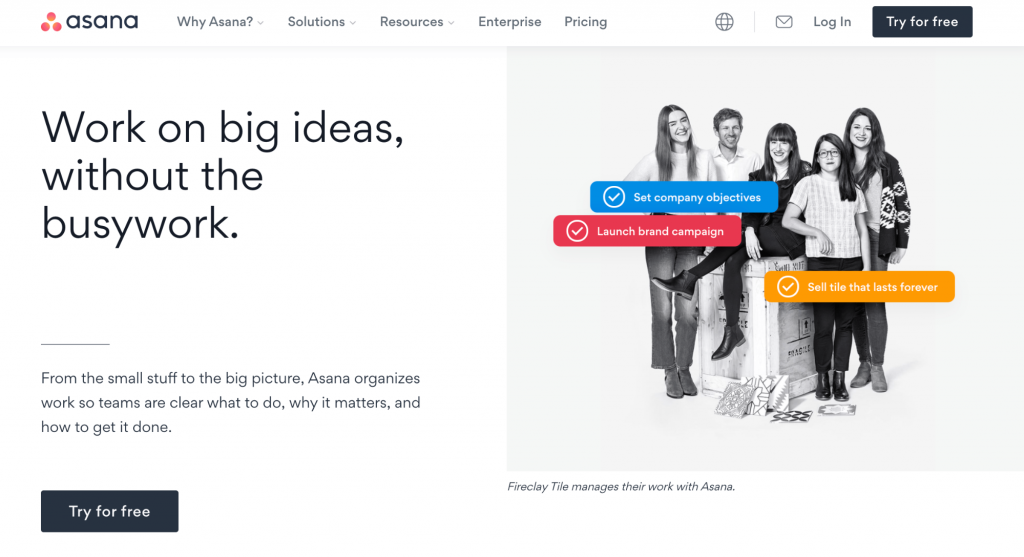 The users can stand positively without worrying about deadlines and can give tasks to all team members equally. Asana provides users with visions of their progress, enabling them to track progress, create and assign assignments to the appropriate individuals, and imply reliances between those chores. 
Asana gives the alternative to select between the two major project workflow choices (a list or a Kanban board), it also gives more customizable selections than its opponents. 
Whereas many of Asana's competitors have courted UI, Asana has a unique and modern look and feel, with an impressive UI that makes the system satisfying and enjoyable to utilize.
Asana's free plan aids up to 15 users, and endless tasks, projects, and discussions making it a reasonable beginning point for small businesses that like the flexibility of occurring to select which tasks should be organized.


Why should you use Asana?
Asana is a cloud-based software, so you can use it from any internet-connected device. It's accessible as a web app and also has mobile apps for both iOS and Android appliances. You can begin using Asana by building an account and adding your team members. From there, you can send projects from other project management software such as Trello or Basecamp.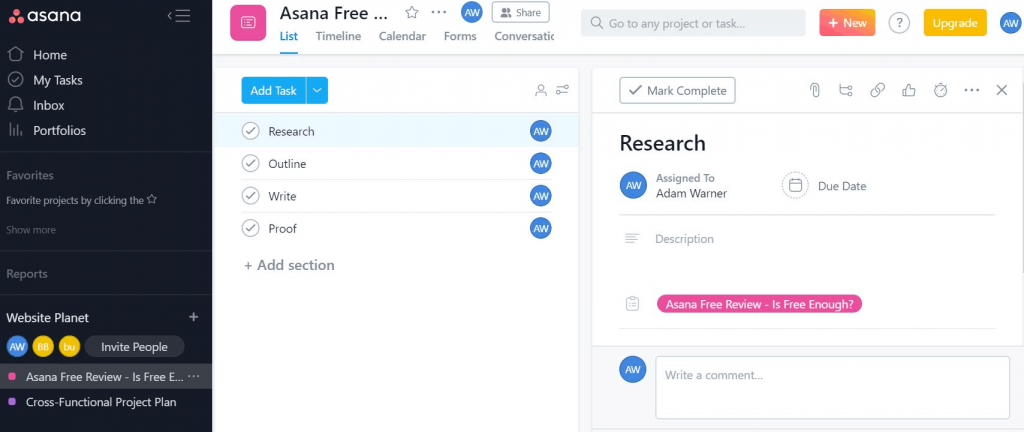 Once your projects are in Asana, you can begin distributing tasks to team members and adding deadlines. Customers also build subtasks to break down projects into smaller pieces. Team members can state tasks to inquire questions or release updates. All of these characteristics are accessible in the free version of Asana.
Asana also gives a few characteristics in the paid versions that can be beneficial for larger teams. For instance, you can build custom fields to track particular project data (e.g., build a field for the quantity of money a project is shared for). You can also arrange reliances between tasks, so certain tasks can't be finalized until others are done. These elements can help maintain projects on the right trail and assure that everyone is functioning on the right tasks.


Easy to Use:
All around, Asana is very simple to use, but it has a few bothering niggles that keep it from being a champion of user-friendliness. Once listed in, get to help straight away without going through a difficult setup technique. you can watch the guiding intro video to do it quickly. You can even have a list to choose from the 6 available languages including English, German, French, Spanish, Portuguese, and Japanese. You can finalize your user credentials, and assign the team's size.
Finally, a payment window will appear. You don't have to pay for the trial session but you are urged to attach your card to the account which might be odd now. Think of getting a trial for the Business plan early if you like to test out more characteristics.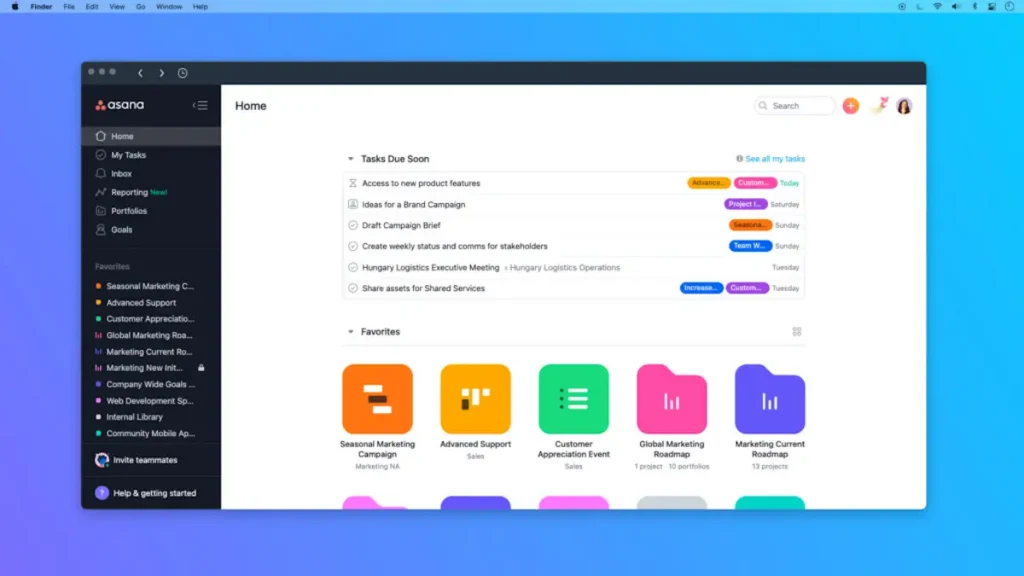 Asana's a big tool to get off email back and forths and continual significant meetings. Its color-rich, clean design and neatly regulated features make it simple for you to shift to Asana from another solution without too much tension. 
Now that you're over with the managerial part, begin a project by selecting from a sequence of predefined templates. If you already have a list of chores, there's also a choice to transfer tasks from a CSV/Excel file or email into Asana. So it's okay to not add them manually.
From the first onboarding steps, Asana's interface is simple and easy to ramp up. To help you, a lot of emphasis is put on educating you about using the tool efficiently. Whenever you first open a new feature (like the Timeline or Calendar), a short video pops up explaining how to use it. In case you missed the path of a task, there's a progressive search process to help you discover a task or conversation wherever it might be in the app.
There is also this advanced active blinker in the Asana browser tab that will allow you to know at all times if you have any information that compels your focus. Although there's no sound or anything like that to warn you, the pictorial indicator is sufficient for you to see when you get a notification. 
Asana has distinct keyboard shortcuts to utilize for your most common actions (or even if you forget where one button is) such as Tab + Q to rapidly add a task or Tab + C to leave a comment. However, we would have liked these to be customizable.
Building a new task, project, discussion, and squad or asking a user is also quick. Just click on the +New dropdown (hint: that colorful button in the top-right corner) and you'll be shortly organized to arrive at the details of your new component. Asana also allows you to set your own Custom Fields. Don't let their name pursue you though. These come in useful if you want to add priorities or costs, but are insufficient for basic data entry, much like tags.

. 
Pros and Cons of Asana
Here are the pros: 
It is filled with features that help teams track work, from tasks to workflows to certain projects, making it ideal for collaboration.
It offers structure and templates for teams needing guidance while maintaining flexibility and elegance.
Asana is Adaptable or customizable and can fit each team's needs, making it a versatile tool for managing projects and tasks.
Having an app for different operating systems and screen sizes is always a help, and it doesn't disappoint as it offers a new desktop app for macOS. Windows provides an option to quit the web browser and focus solely on work in Asana.
It is an Excellent tool for certain tasks, such as product launches or marketing campaigns. And for all types of team projects it also has automation capabilities.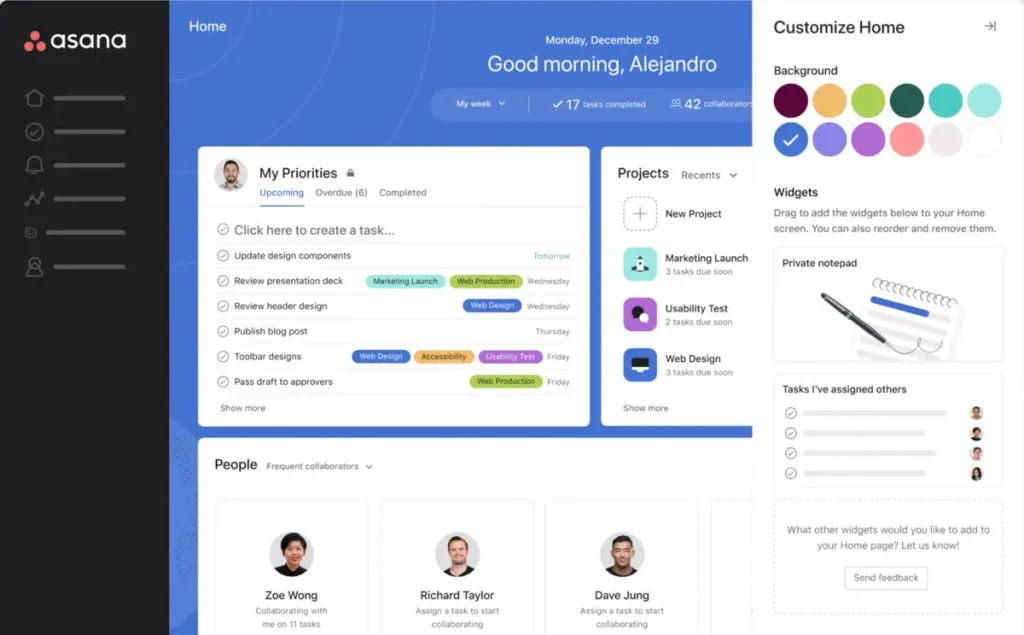 Cons:
The mobile app is not as customizable as the desktop
The pricing of Asana could be more affordable
Customer service can be improved



How to get on board with Asana:
I had heard that Asana is super easy to get on board with, and it did not disappoint me; the Asana project management system exceeded my expectations.
Setting up a project is simple once you visit the site: simply enter your email, enter some other details, such as the project's purpose and your role, and follow the online instructions, and Asana will create the project for you.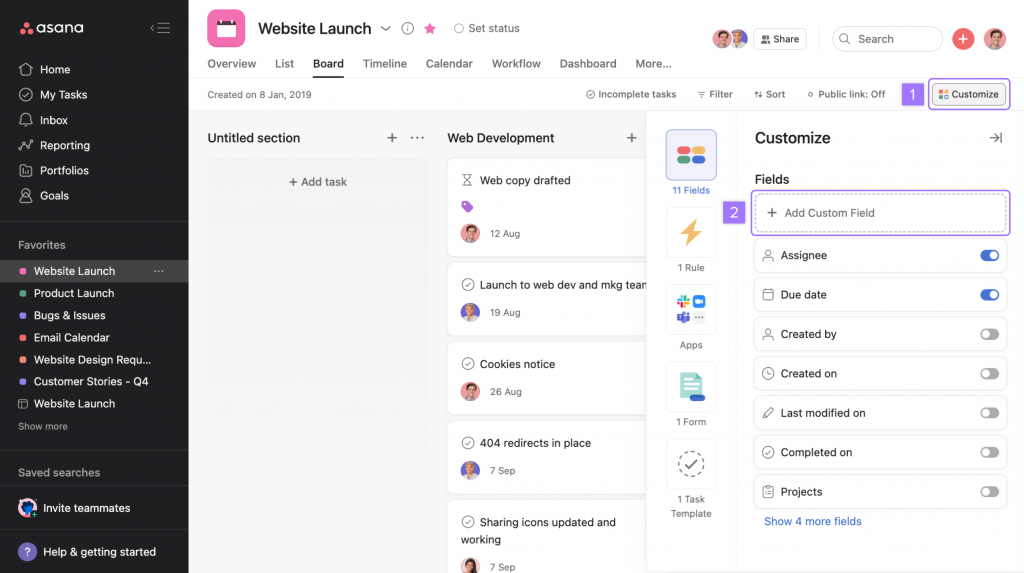 Asana makes it easy and simple for current users to start a new project for existing users as well. Simply select "Project" by clicking the on button on the home window. After that, you have three options: go with a blank project, use a template, or import a spreadsheet. Users who start from scratch can click the "+" button in the empty project window.
Moreover, Asana users can enter a project name and description, choose the team they want to add to the project, set the project's privacy settings, and select their preferred layout from the project details screen (list, board, timeline, or calendar).
By default, the "Create Project" button will show the selected team in your sidebar, but you can change that team by clicking the "Team" field.
Your new project will load in the main pane and be added to the sidebar once the necessary fields have been filled out.
In short, setting up a project in this project management system is not hard since the design and interface are intuitive, making it easy for users. 
I am still using AASana at the time of writing this piece, and I am going to evaluate Asana based on its functionalities and features, so let's get on with it. :


Project View Functions:
Asana's goal is to enable teams to collaborate effectively and track their progress toward a common goal. An efficient project view that clearly shows progress is required for this efficient project view. As an Asana user, you have different ways for teams to view their projects, ensuring that everyone clearly understands what needs to be done and when. These projects watch overviews types are-
● The list view
● Boards, views 
● Timeline View
The list view is one of the first ways teams can see their projects in Asana. This is a straightforward method of viewing all tasks that must be completed and organizing them by priority.
This is a fantastic option for teams who want to see what needs to be done immediately and get to work.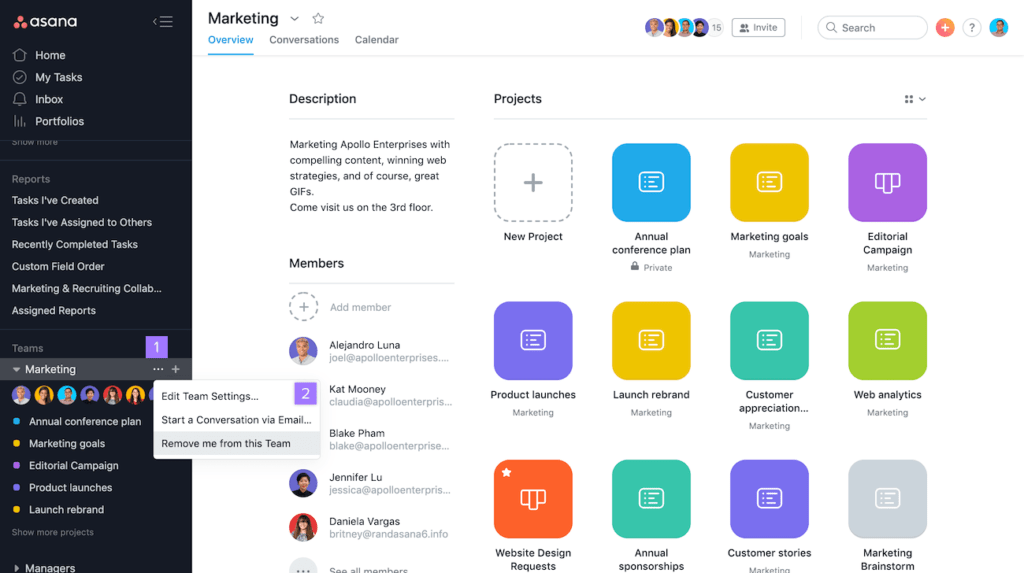 The board view, similar to Trello and allows teams to visualize tasks by stage, is another choice. This is an excellent method for determining where each task is in its life cycle and what needs to be done next. Additionally, it is simple for teams to identify tasks that are impeding development and take action to resolve them.
According to my testing, the most useful view for project planning is the timeline view. With tasks displayed as a map in this view, teams can get a complete picture of a project's life cycle. This is a great way to see how all the pieces of a project fit together and to ensure that everyone is on the same page.
Overall, Asana gives teams access to various project views, ensuring everyone knows what needs to be done and when. Asana has something to offer every team, whether they prefer a straightforward list view or a more in-depth timeline view.

Asana Features:
Asana has many features to help its users, and here is an overview of some of the outstanding qualities that I adore about it and that users will like too:
 User-Friendly Dashboard: 
The dashboard in Asana is a project-level feature that contains visualizations and graphs to help you understand the team to progress quickly. It offers several features, such as charts and filters, and the navigation is intuitive. Users can customize the charts and numeric roll-ups and add filters to gain insights. Moreover, several chart types are available: column, bar, donut, lollipop, line, and number. The Dashboard is available for all paid Asana tiers and can be accessed from the chosen project by clicking the Dashboard tab. The dashboard will auto-populate the charts and update them every time the tab is visited or the page is refreshed.
Project Management: 
Asana is a project management tool that can be used differently by teams. To start using Asana, you must decide whether to create a project, task, or subtask. Creating a project in Asana helps to move away from outdated spreadsheets, confusing email threads, and long meetings. You can structure your project with sections, assign tasks, and capture more task details with custom fields. Asana can also help create a project schedule and workflow. As tasks progress, you can comment on them, provide status updates, and create task milestones to mark major project goals.
Task Creation and Dependencies:
Creating tasks in this project management system is a breeze. You can assign tasks to specific team members, add due dates, and even create task dependencies, which is a great way to ensure that tasks are completed in the right order. Asana task management allows Premium, Business, and Enterprise customers to set task dependencies. 
With task dependencies, you can mark a task as blocking another task or blocked by another. This helps you create a clear sequence of tasks and streamline your team's workflow. Additionally, this feature lets you easily see what tasks you're waiting on from others and know when to start your work. You can also set up notifications to keep track of the status of dependent tasks. Additionally, you can use auto-shifting to update dates automatically if a change causes an overlap in task dates. Overall, task dependencies in Asana are a valuable tool for managing complex projects and improving collaboration among team members.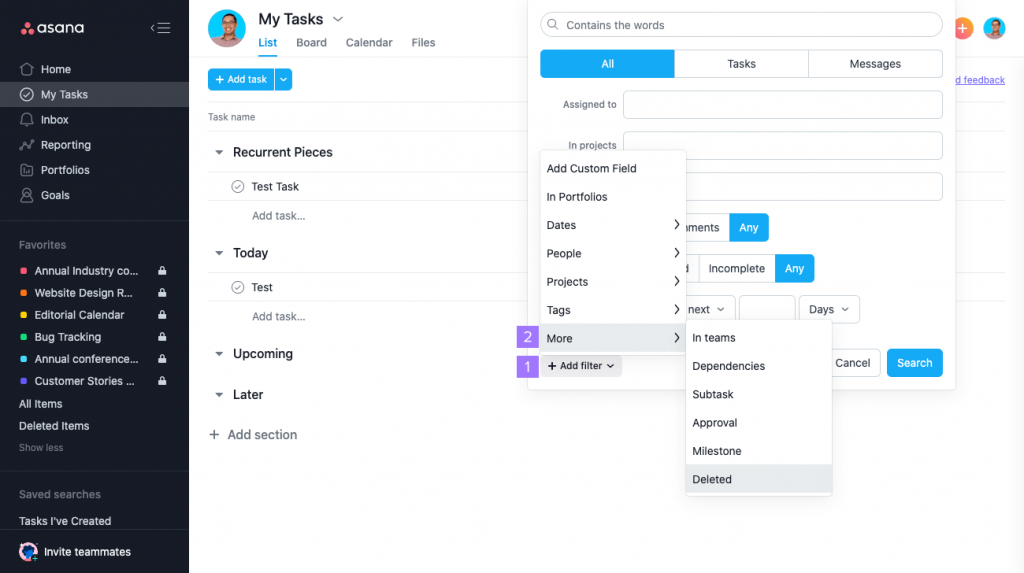 Real-time Updates: 
With this project management system, you get real-time updates on the status of your tasks and projects. This feature of Asana particularly helps and impressed me when working with a team during testing and staying on top of everyone's progress.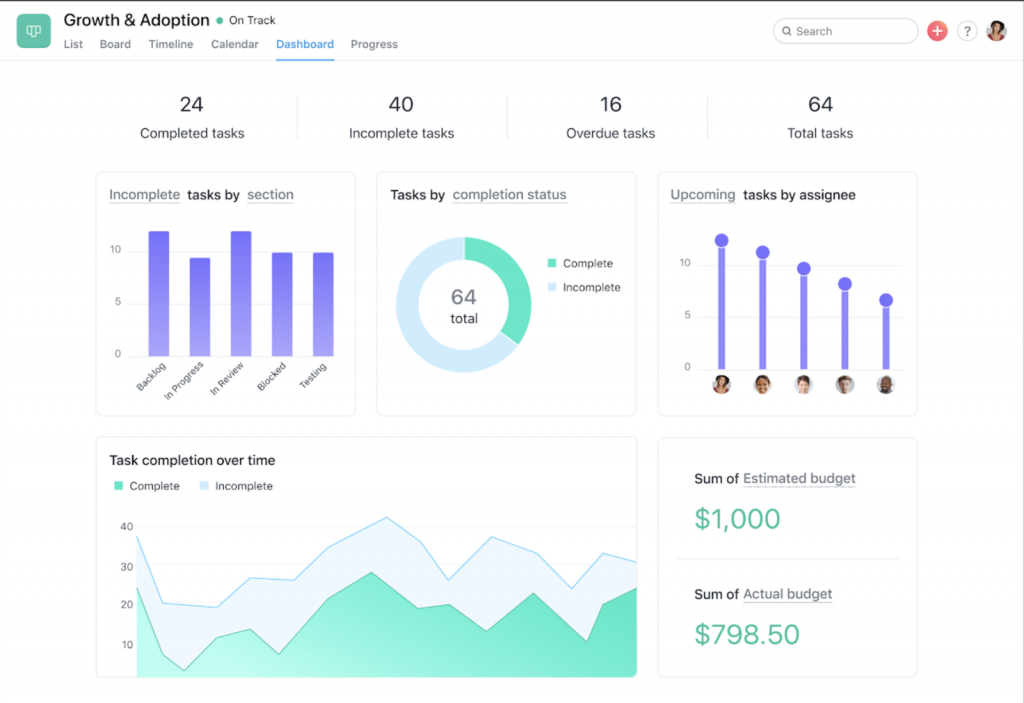 Setting Goals:
 Goals in Asana provide a single source of truth for your goals and how they're tied to the work needed to achieve them. Objectives and Key Results (OKRs) form the basis for the Goals feature in Asana. You can set and track goals by answering questions such as who is responsible for the goal, how you will measure progress, and how to track progress. Customers on the Business plan have access to the Goals feature. However, you can still track goals in an Asana project if you don't have the feature. Use Asana's company goals and objectives project template to get started.

View Tasks and Priorities:
 You can manage your workload and set priorities with Asana's task management system to work more efficiently and finish projects on time. Users can benefit from the "My Tasks" feature, which provides a customizable to-do list that lists all the tasks you've given them and their due dates. You can keep tasks private or add them to relevant projects. 
Users will also appreciate that My Tasks can be tailored by using sections to arrange tasks, choosing lists, boards, or calendar views, and adding rules to save time. The ability to drag and drop tasks within sections and use Asana for Gmail, Outlook, or email forwarding to make emails actionable makes managing and prioritizing tasks simple. You can also set due dates for all tasks and mark dependencies to receive notifications on completion. In short, with Asana's task management tips, you can streamline your work process and achieve your goals efficiently.

Multiple Workspaces:
Asana's multiple workspaces feature is particularly helpful if you work on multiple projects with different teams. It allows you to keep your tasks and projects separate and organized.
Get Notifications and Reminders: Asana sends notifications and reminders when tasks are due or when there are updates on a project. This feature is especially helpful for busy teams needing a little nudge to stay on track.

Create Custom Calendars and Views: 
 In Asana, you can view your project's calendar to keep track of important deadlines and milestones. Simply click on a space on a specific date, type the task name, and press Enter to add a task to the calendar view. From the task details pop-up, you can add an assignee, complete the fields, add a description, and add subtasks.
You can build custom fields and specify colors for each field to establish colors for your project's calendar. You can save that view so that everyone on your team can see it after selecting a custom field to utilize. Your calendar view can be altered by choosing a date range, adding colors, hiding or displaying weekends, etc.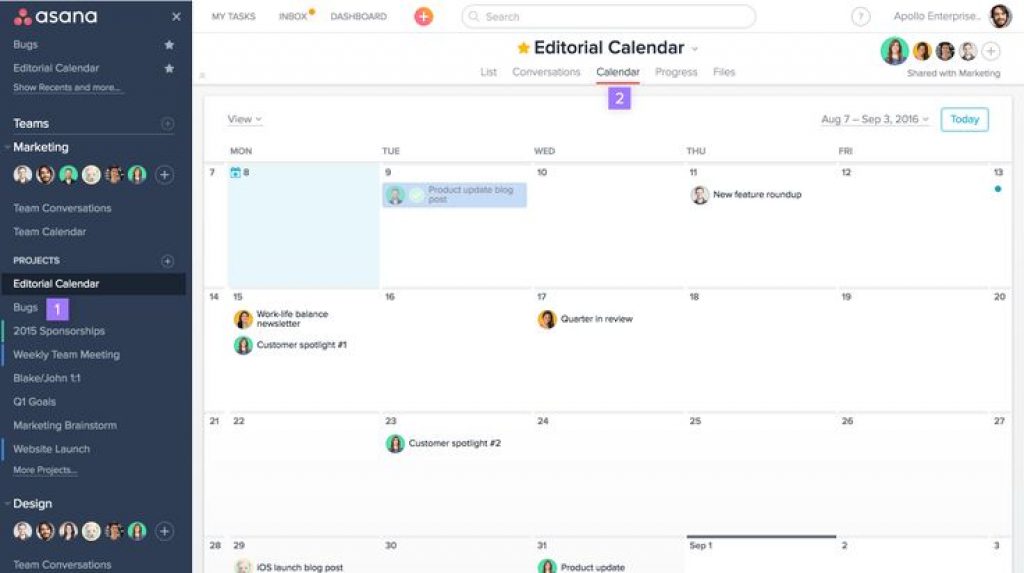 Messaging on Asana :
Asana allows you to communicate easily with your peers by sending them messages about assignments. You can send messages to individuals, groups, and projects. To send a message, click the Quick Add button or the Send Message symbol in your Inbox. Before sending, you can structure your message and add names of persons, emoticons, or attachments. You may easily access project and team messages by choosing Messages on the project or team top bar. If a message is sent to you directly in Asana, you will be added as a collaborator right away; you won't need to join the message to get responses, and if someone sends you a message, you will be notified via email. All of these features lead to a smooth experience. 

Analytics:
A set of tools called Universal Reporting and Analytics, available in Asana, offers a thorough overview of the work being done across teams and departments. With real-time updates, customized dashboards, and pre-built chart templates, users can easily visualize data and gain valuable and insightful information to keep their projects on track. Users can also accurately determine how long jobs take to complete using the time tracking tool, compare the results to their estimations, and receive real-time status updates. They can reallocate resources effectively and efficiently as a result of this.
Furthermore, as a user, you can fully customize your dashboards to show the data and figures that are most significant to your group or business.
Moreover, charts are easily downloaded in various formats, making them easy to share with people outside of Asana. In summary, Asana's Universal Reporting and Analytics offer strong capabilities for tracking and visualizing work throughout your business, which can reduce time spent on administrative tasks and boost productivity.


Professional Services Automation:
I have found Asana's automation features to be incredibly reliable and practical as a user. My team and I have saved a significant amount of time that we can now put towards solving more significant issues by automating repetitive tasks using custom rules. We can easily create our own rules using the custom rules builder, ensuring that everyone follows the proper steps in our processes. According to Asana, using the rules allows teams to cut more than 70 steps per week. I found this claim closer to reality, as the tool does help with productivity.
Asana's automation features don't just save time; they also help reduce bottlenecks and busy work, work, as per my experience. With custom templates, users can convert common projects into reusable templates with clear processes for our team. Work request forms make creating a formal submission process easy, while dependency date shifting saves us from manually updating project schedules when deadlines change. The approval process has also been streamlined and clarified, ensuring that work stays on track.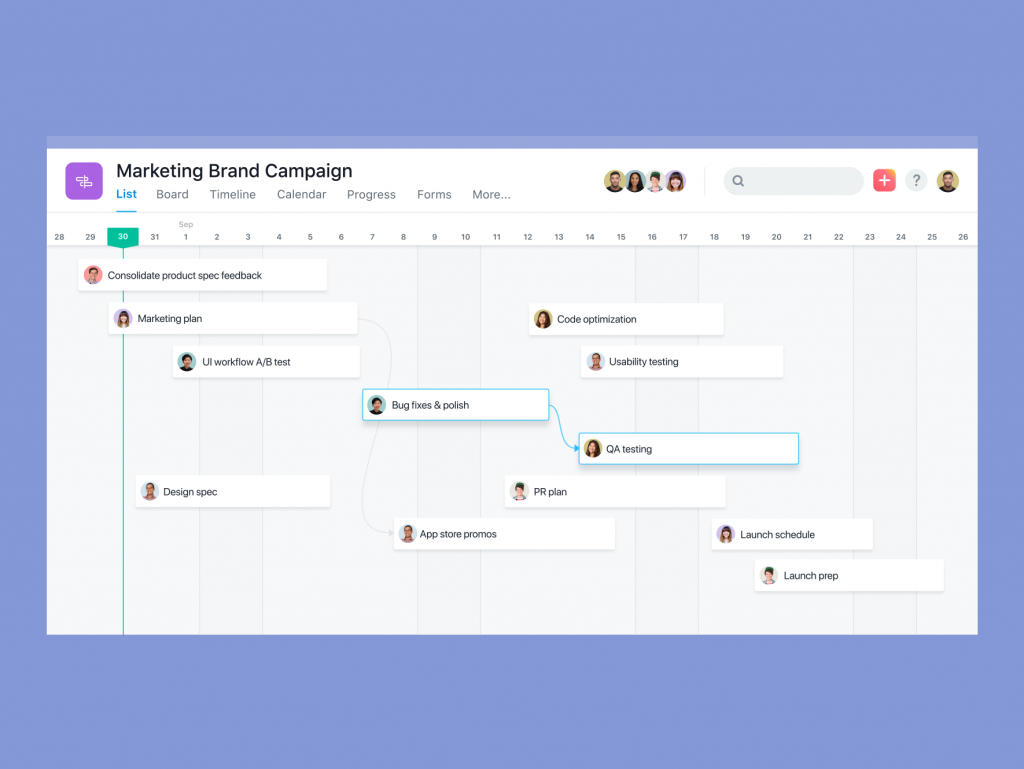 In addition to these automation features, Asana's integrations with tools like Slack, Zoom, Outlook, and others make it easy to keep all of our work in one place. Moreover, the pre-set rules gallery and the ability to automatically assign and route tasks created in these tools make user workflows even more efficient. And, with the option to view audit trails and receive error alerts, they can know that our processes are running smoothly.
In conclusion, Asana's automation features greatly simplify workflows, reduce errors, and give users more time to work on the next big thing. In short, if you want to streamline your processes, try Asana.


Third-Party Integration: 
Third-party integration is super important for users as it streamlines workflow enhances teamwork and increases productivity. And as an Asana user, I am very happy with the platform's integration options because they have significantly improved my project management and daily routine.
At the writing of this review, I am still using Asanaa. I can connect with file-sharing services like Dropbox, Google Drive, and Box with Asana and add files directly to tasks using a built-in file picker. Additionally, integration with Slack has improved communication because I can now create, complete, and edit tasks directly in Slack.
In addition to these integrations, Asana works with widely used programs like Harvest, Gmail, Outlook, Zoom, Google, Microsoft, and JIRA Cloud. Using this feature, the coordination between key tools becomes much more efficient thanks to the integration of Microsoft tools like Teams, Office 365, Outlook, OneDrive, and Power BI. Along with preventing duplication of effort and keeping information that a team might need, the integration with Salesforce and JIRA Cloud improves collaboration.
In summary, Asana's integration features have surpassed my expectations, and I heartily endorse them for other users looking to streamline their daily tasks and project management. Asana truly offers a comprehensive solution for all work needs with the numerous integrations it supports.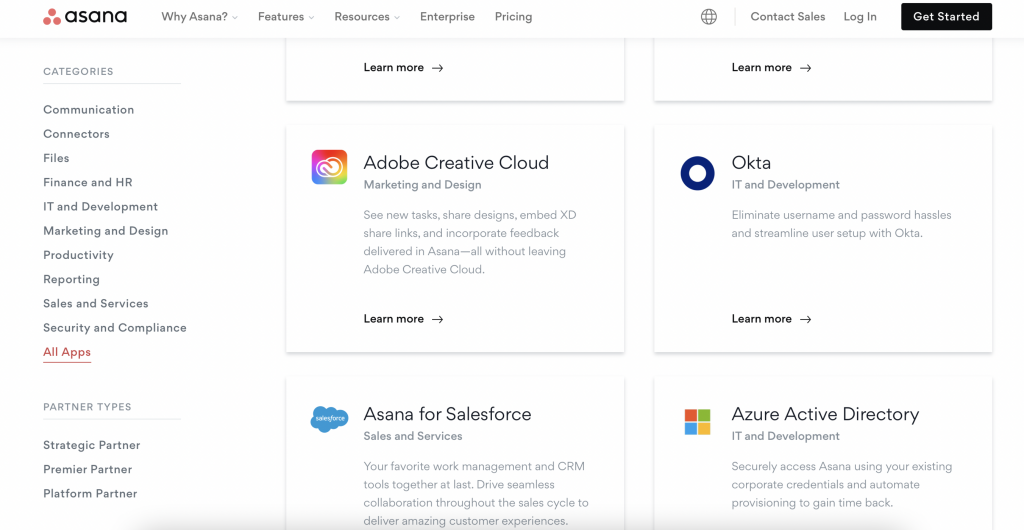 Native OS Apps:
The need for seamless platform integration is greater than ever in the modern world. And from my experience using Asana, I can attest to the excellence of the native Mac, Windows, and Android apps.
 Whether users operate on a Windows, Android, or Mac device, they provide a smooth and fluid experience that boosts productivity and frees me up to concentrate on crucial things. The desktop app offers a distraction-free setting to promote focus and productivity. Install the Asana app according to your operating system, log in with your email address, and start working. For quick and simple computer setup, use the Desktop Quick Start Guide.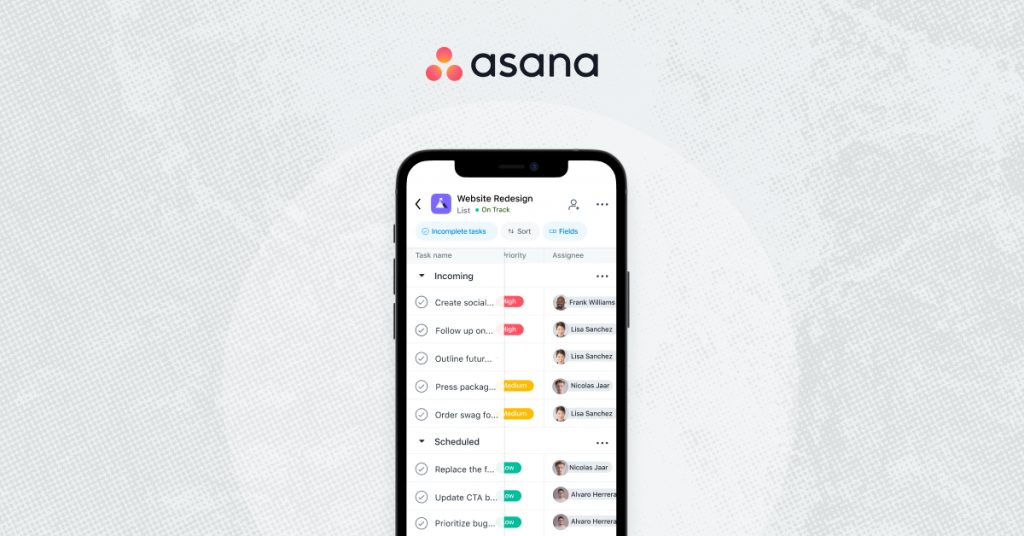 However, the mobile application is a little buggy, and I wish Asana could make it better, as I didn't find t be as functional and user-friendly as Windows' desktop app. 
But overall, Asana's desktop and mobile apps help keep work synchronized and streamlined in real-time across all operating systems, including your phone and desktop. And the best thing about these apps is that they are equipped with all the features, such as My Tasks, Conversations, Inbox, Portfolios, Projects, Quick Add, Search, and Goals.


Reporting in Asana:
Efficient reporting is desired in every project management software; thankfully, Asana has not compromised. As a user of Asana, I can attest to its robust reporting capabilities. Asana provides Universal Reporting, allowing you to track work from every angle, and with real-time insight into the state of your team's work, you can take action without ever leaving the platform. Dashboards provide key insights into your data in real time, making it easy to gauge progress across teams and projects. The charts and graphs feature allows you to visualize data and troubleshoot problems quickly.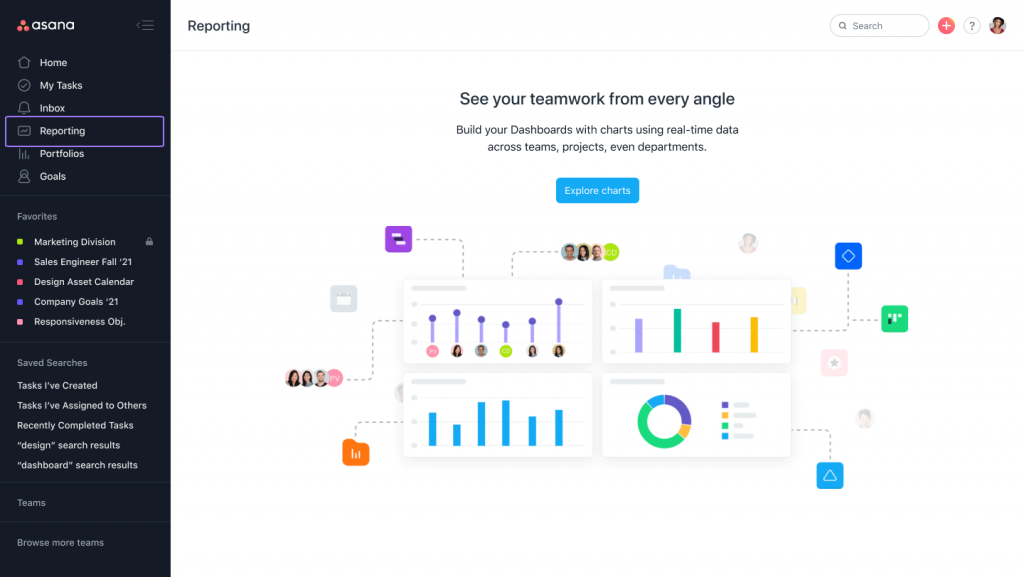 In addition, Asana's Chart Templates and Builder allow you to pull in data from any project and team and create fully customizable charts. Time tracking enables you to accurately measure how long work takes to get done and compare time data to estimates. All these insights are available in one place, providing real-time results to keep your work on track.
I also observed that Asana's reporting tools require no manual updating and can be used by teams and departments of all sizes. The charts have a library of starter templates, and the dashboards can be shared and fully customized. Charts may also be downloaded for offline use.
Overall, Asana has excellent reporting capabilities. Irrespective of whether you need a high-level overview of your workload or in-depth information on the progress of your project and how each member is coping, the reporting tool offers everything in an arranged manner. 

Pricing:
Asana offers a comprehensive range of pricing options to meet the needs and desires of teams of all sizes, and these are:
Asana Basic 
Premium Plan
Business Plan
Enterprise Plan 
Here are the details:
Asana basic : Asana has received recognition for its exceptional free plan, called "Asana Basic". The Basic plan is perfect for small remote or distributed teams, allowing for collaboration with up to 15 users, unlimited projects, messages, teams, log activity, and file storage.
However, the Basic plan does limit you to 1,000 tasks per team, which may not be enough for larger projects. If you need more features, Asana Premium is a great option. It is designed for teams with more than 15 users, and even if you have less than 15 people on your team, many organizations like the Premium package for its additional features. 
Asana Premium: The Premium package includes a timeline view, a big-picture tool to ensure deadlines are hit, and projects remain on schedule. This view helps project managers track dependencies and see how specific tasks and deadlines are connected, making it easier to identify problems ahead of time and develop a solution before a conflict derails the project.
The Premium package also offers reporting tools and dashboards for quick insights, allowing project managers to find relevant project data by analyzing real-time charts and other useful information.
 Users can provide quick updates without having to attend time-wasting status meetings through the status reporting feature, which can be updated in minutes and customized with charts to highlight key takeaways. Upgrading to Asana Premium includes privileges such as unlimited free guests, private projects, teams, milestones, forms, and an advanced admin console. 
The package starts at $10.99 per user per month, making it a steal for all its features.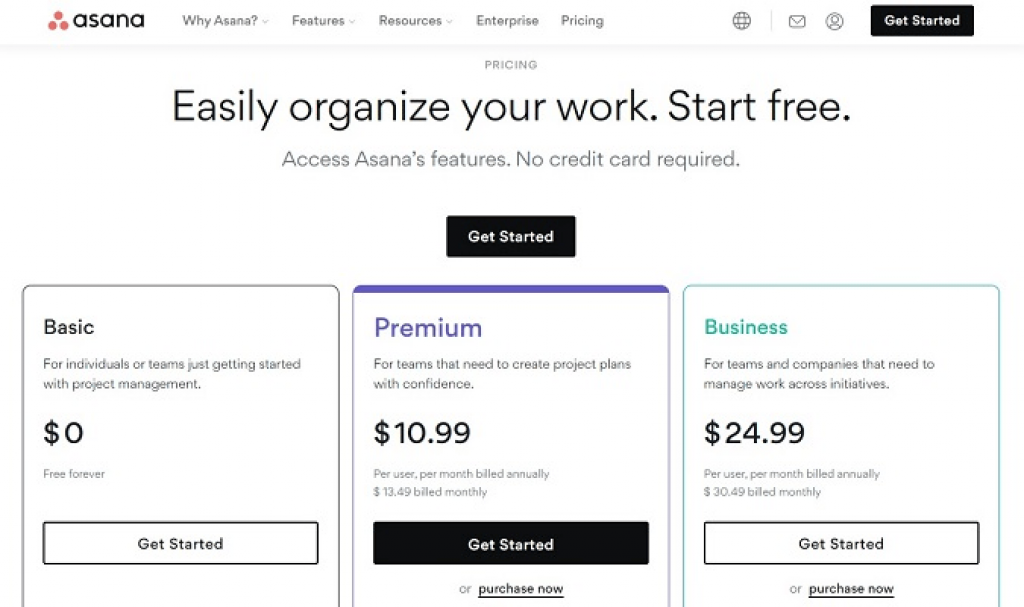 Asana Business: It is better for mid-size teams and organizations managing multiple projects across different departments. This package offers advanced features with its project management solution, including the ability to set strategic goals at a company level, which allows managers to connect goals to specific projects and keep everything on track.
 Asana Business also comes with a tool for managing project portfolios, allowing teams to see their objectives and projects in a single location. The workload management tool is another top feature, allowing managers to determine which team members have additional bandwidth and which ones are overwhelmed with work, boosting overall efficiencies. 
The package supports advanced integrations with Tableau, Adobe Creative Cloud, Salesforce, and Microsoft Power BI, making it a great choice for organizations using any of those tools. The price point of $24.99 per user per month is justifiable for larger teams; as long as you're taking advantage of the advanced features, Asana Business is worth the extra cost.
Enterprise Plan: Finally, Asana Enterprise is the top-of-the-line product offering from this provider, designed for larger organizations and scalable project management. Users can access complete work management tools such as configurable member settings, advanced admin controls, SAML authentication, and increased data control with an Enterprise subscription. 
The plan also comes with enterprise-grade security, privacy controls, and data governance, making it compliant with GDPR, PCI DSS, CCPA, and more. However, for pricing, you need to contact the sales team of Asana as it is not mentioned on the site.
In general, Asana provides a selection of pricing options to meet the requirements of teams of all sizes. With its outstanding free plan, reasonably priced Premium package, sophisticated Business package, and top-tier Enterprise offering, there is a package for everyone. However, it's crucial to remember that the Enterprise features will probably be too much for most businesses, making it a better choice for small to mid-size teams.

Asana Vs the Competitors :
As an individual with access to multiple other types of software for project management, I've had the chance to compare several products on the market, including Asana. But I can say that Asana provides a comprehensive solution for project management and team collaboration and serves companies of all sizes. I think it stands out as a leading contender in the space.
Nevertheless, it is not the only company in this field; undoubtedly, there are several alternatives on the market that each has special qualities and advantages. 
Let's examine each one to help you measure Asana against these competitors.
Monday.com: It is a cloud-based tool that offers limitless users and boards as part of its free plan. It is, therefore, ideal for both small and large businesses. Thanks to the fact that it is an open API, it can be accessed from Windows, Android, and iPhone/iPad devices using their respective Os, and its starting cost is $8 per month.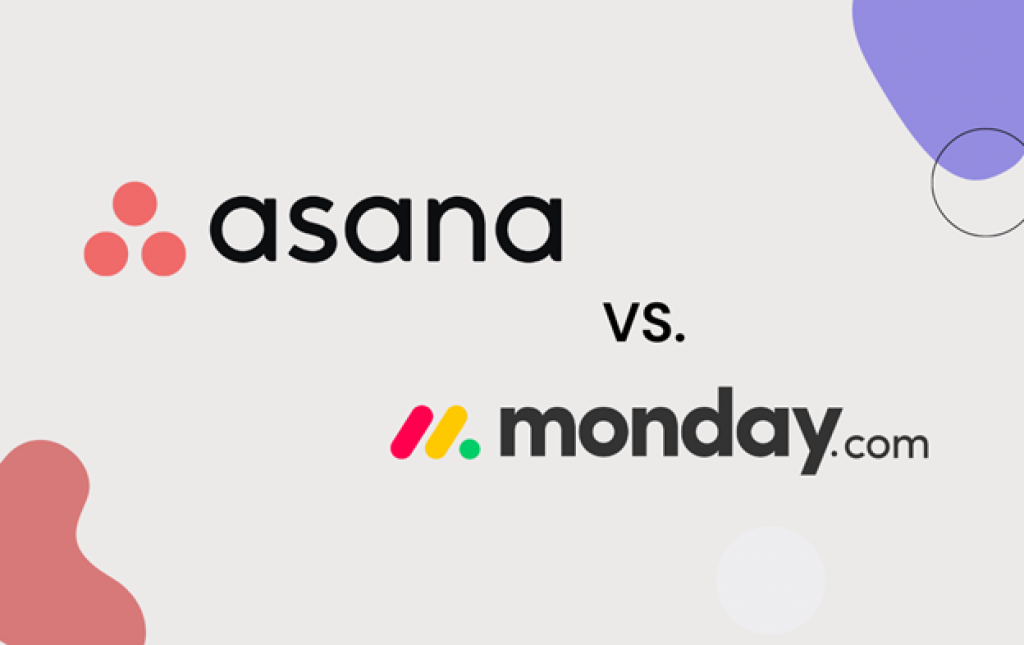 Wrike: It is Another choice for medium-sized to large teams is Wrike, and it provides a cloud-hosted program with an open API that can be used on Windows, Linux, Android, Mac, and iPhone. Pricing for it begins at $9.80 a month.
Jira: Jira is a popular alternative to Asana for small to large businesses. It is available for cloud-hosted and on-premise deployment. The best part is that it can be accessed from Windows, Linux, Mac, iOS, and Android devices, and its monthly plans begin at $7.75.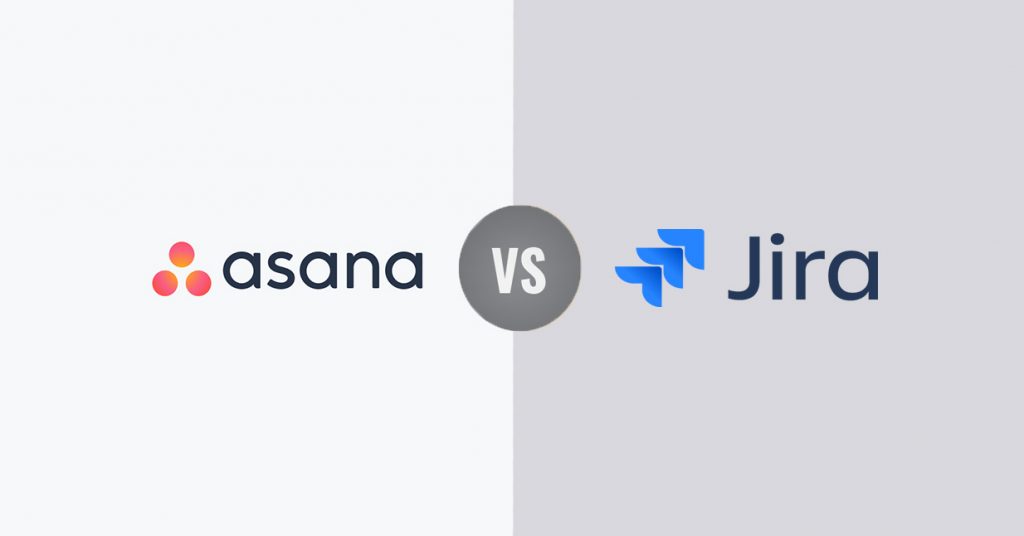 ClickUp: It is a cloud-hosted solution for small, medium, and large teams. Although it does not offer open-source deployment, it is still accessible from Windows, Mac, and Android devices, with a single plan priced at $5 per month, including 24*7 support which is not available in Asana. 
Smartsheet: It is another Asana alternative that small and large businesses can use. Since it offers an open API and cloud-based architecture features, this helpful tool is accessible on Mac, iOS, Android, and Windows devices. Each user needs to shell out a monthly fee of $7 which makes it competitive.
All these aforementioned tools bring some functionality, but all of them lack somewhere like Monday.com subscription is a little costly. However, regarding Asana, there is not much to complain about except customer support.
Last but not least, there is no denying that Asana is a fantastic tool that offers comprehensive solutions. However, the discussed tools have their unique qualities and benefit. These alternatives to Asana might better suit your company's distinct requirements. Before choosing among all the available options, it is vital to evaluate them thoroughly so that you do not over-overspend but have access to premium software. 

Customer Support:
Asana provides various support tools, including articles in the Help section, a forum where users can ask questions, an academy that provides training and webinars, a guide for quick and simple tips, and use cases to see how other teams are using it. However, it appears to have a limited number of direct contact options. Sadly, neither live chat nor email support is offered. However, the aforementioned sources may be useful in providing information and finding solutions, but it is still a disappointing aspect of this otherwise wonderful project management system.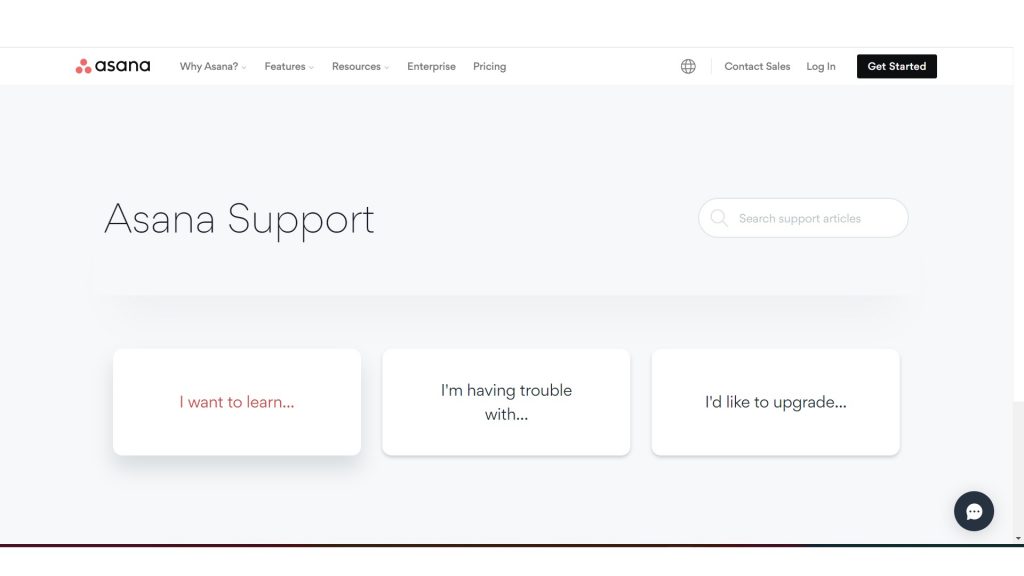 Final Thought:
After using Asana, I can tell why people like it and why it's a top contender for those looking for a user-friendly software solution that provides a good mobile application. The best part is that it also has a free plan. As per my experience, it can greatly improve the efficiency and productivity of the daily operations of teams by keeping the work organized. 
Moreover, Asana is a great option for companies needing a reliable project management platform. However, it may not be as powerful as some competitors, but its interface makes it a great pick for those new to using any type of project management software. Additionally, it offers more features than other team management software, and its ease of use is excellent.
Asana ranks among my top cloud-based tools for collaboration in general. I would wholeheartedly advise others to use it because it has made managing projects a pleasure. However, I recognize that some users might find it overwhelming because of its extensive feature set.
Frequently Asked Questions:

Q1. What is Asana software utilized for?
Ans: Asana's web and mobile apps support you stay on track, maintaining projects organized, and kicking deadlines. Watch project improvement, trace individual tasks, plan sprints, combine with other tools, and accomplish successful launches.

Q2: What exactly is Asana?
Ans: It is a project management tool that helps teams work together cohesively and helps monitor and increase productivity. it is available on Mac, Windows, and mobile phone OS.
Q3. Is Asana user-friendly?
Ans: Yes, Asana is made to be simple to use and intuitive, with a clear and uncomplicated interface. Teams can work more productively and efficiently with the aid of the software.

Q4. What is a project in Asana?
Ans: A project description enables you to welcome your team and establish the tone for how you'll help together in Asana.
Q5. What kind of software is Asana?
Ans: Asana is a cloud-based task management solution that allows businesses to manage, collaborate, communicate, and organize their tasks and projects.
Q6. Why is Asana the best tool?
Ans: It is simple to use and gives a variety of features, such as lists, files, and calendar views.

Q7. What is Asana software used for?
Ans: Asana's web and mobile apps assist you to stay on track, keeping projects organized, and hitting deadlines.

Q8. What technologies does Asana use?
Ans: Asana utilizes 76 technology products and services including HTML5, jQuery, and Google Analytics, according to G2 Stack.
Q9. Is Asana a project management tool?
Ans: Yes, Asana is a project management tool utilized to plan, manage, track, assign and communicate about projects with customers and team members.
Q10. Is Asana available without charge?
Ans: Yes! It provides a free plan that enables teams to use the fundamental components of the software. Teams who require more sophisticated features and more storage can purchase paid plans.
Q11. Does Asana make sense for small businesses?
Ans: It is a fantastic option for small businesses seeking an accessible and reasonably priced project management tool. The program provides both a free plan and paid plans made to accommodate the requirements of small businesses.
Q12. How does Asana support team productivity growth?
Ans: By keeping all projects and tasks in one place and organized, Asana aids teams in working more efficiently. The software allows for simple progress tracking and team communication, eliminating the need for numerous email threads or meetings.
Q13. What industry uses Asana?
Ans: Asana is used by 800,000+ teams in companies like Airbnb, Google, and Uber.
Q14. Can I build sprints in Asana?
Ans: Asana is a flexible tool that you can easily adapt to your Scrum practices, even as they alter. By planning sprints in Asana, teams can have full transparency on sprint plans, milestones, launch dates, and backlog, with work efforts and communication jointly in one place.
Q15. Can you use formulas in Asana?
Ans: You can add formulas to any of your custom fields at the task, project, or portfolio level.


Q16. Which of Asana's most recent features is fantastic?
Ans: The Workflow Builder is a brand-new and amazing feature in Asana. By designing more effective workflows using a visual tool, this feature enables teams to coordinate work seamlessly across teams. By acting as the single source of truth for all work processes, the Workflow Builder aids in team organization by enabling teams to automate tasks and integrate with other well-known programs like Slack and Google Drive. The Workflow Builder also features a Template Library where teams can store and share their best practice workflows. Workflow Reporting enables teams to track progress at each stage of the project. The iOS and Android versions of the Asana mobile apps feature the Workflow Builder.